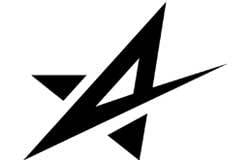 NBC Volleyball Camp at Alaska Pacific University
NBC Volleyball Camp at Alaska Pacific University
29

Reviews
Average Rating
Stars
THIS SUMMER, AT ALASKA PACIFIC UNIVERSITY, YOU HAVE THE OPPORTUNITY TO IMPROVE YOUR VOLLEYBALL ABILITIES. NBC VOLLEYBALL WILL HELP YOU MAKE IMPROVEMENTS IN YOUR SKILLS AND ATHLETICISM.
In 2023, master your volleyball skills at the Complete Player Volleyball Camp at Alaska Pacific University in Anchorage. Camp training curriculum includes one-on-one skill work, live-action competition with games and tournaments, and life skills training. Campers will work alongside top-notch NBC coaching staff. This camp fills up fast, so make sure to register early.
Highlights Include
Total volleyball skill development, 6-10 hours of volleyball instruction
Personal assessment of athletic and volleyball skills
Goal setting, mental toughness, confidence under pressure, skill mastery, enthusiasm, self-discipline, Christian values, and great fun
Leadership training on ways to elevate your game and life
Camp Coaches
Camp Director

Breanna Heiner

Breanna Heiner, a four-year graduate volleyball player at Northwest University in Kirkland Washington, former Everett community college volleyball coach, and Northshore Juniors volleyball club head coach. She has trained athletes in high school, multiple high-level clubs, and volleyball camps since 2013. She currently coaches at Dimond high school and Midnight Sun Volleyball Club. Bre is dedicated to making NBC the best volleyball camp in all of Alaska! She has been a Master Teacher multiple times with NBC before taking the position of Director.

Staff

NBC Volleyball Coaching Staff

The NBC Difference We select outstanding people we believe are of high integrity and character, work ethic and willingness to pour their lives into helping athletes be their best. We work hard to

View NBC Volleyball Coaching Staff's Bio

⟩
Camp Details
NBC Volleyball Camps at Alaska Pacific University in Anchorage, Alaska is the perfect place to improve your volleyball skills.
NBC ALASKA 2023 VOLLEYBALL CAMP
Complete Player Volleyball Camp
Dates: June 19-23, 2023 | Age Group: Girls ages 11-16- SOLD OUT
Dates: June 26-30, 2023 | Age Group: Girls ages 11-14 NEW with limited Spots

Volleyball INTENSIVE Camps
Dates: June 19-23, 2023 | Age Group: Girls ages 13-18- SOLD OUT
Dates: June 26-30, 2023 | Age Group: Girls ages 12-18

Elite Volleyball Camp
Dates: June 27-30, 2023 | Age Group: Girls ages 14-18 - CANCELLED
Check-in Time: 12:30pm on first day (all campers)
Intensity Night: Wednesday at 8:30 pm
Camp Closing: 3:00 – 4:00pm on last day (all campers)
CAMP DESCRIPTION
Complete Player Volleyball: Please note our schedule is rigorous. Our evening "Main Event" program involves motivational speakers, skits, music, and high-energy entertainment designed to encourage you to be the best you can be. Live Action Instructional time is intense and puts you in the action with great drills that keep you interested and challenged. Because the emphasis is on improving your skills, you'll be playing games and more games.
Volleyball INTENSIVE Camp curriculum follows the complete player curriculum but is faster paced and more advanced for volleyball players who have several years of volleyball experience.
Campers are separated during on-court sessions by age and skill level so they are competing with a group that will help make them better.
Elite Volleyball Camp NBC Volleyball is offering an elite girls' college prep volleyball camp to help athletes understand the expectations to play college volleyball. This is for athletes who want to play volleyball in college. This camp will be dedicated to a pace and expectation of intensity and skill level that is the best in the state. This camp is only for athletes who are in high school or beginning freshman year of college. Ages 14-18.
Show Less

See More

Camp Details
Driving Directions
From North, West or South: Take 36th Avenue East, past Lake Otis (36th becomes Providence Drive, then University Drive). Remain on Providence Drive past Providence Hospital - cross Bragaw Street (3 way stop) and you are on University Drive and the APU campus. Take a left into the parking lot. Registration is located on the steps in front of the fountain of Atwood Center.
From Northeast (Eagle River) or Southeast: Take Tudor Road to Bragaw Street. Head North on Bragaw Street approx 3/4 mile 'til road ends at 3 way stop; turn right and you are on the APU campus. Take a left into the parking lot. Registration is located on the steps in front of the fountain of Atwood Center.
Sample Daily Schedule
7:45 am

Breakfast

8:45 am

Extended Day Camper arrival/All camp meeting

9:00 am

AM Session: precision passing, serving tough, how to have a killer attack, rotation

12:00 pm

Lunch

1:00 pm

Afternoon Session: 6v6 drills and games

5:00 pm

Dinner

6:30 pm

PM Session: dig, blocking, principles of 3v3 volleyball

8:00 pm

Evening program/ - NBC Theme, Life skills training

9:00 pm

Team discussions

9:30 pm

Extended Day Campers dismissal

10:30 pm

Lights Out
ABOUT THE FACILITY
The campus is a world unto itself, with no through roads. The Alaska Pacific University campus in Anchorage is one of the most beautiful campuses in the United States, with the Chugach Mountains rising behind 200 acres of lawns, woods, and the University Lake.
Campers will be staying in nice dorms with 2-6 beds available in each room. All roommate requests are assigned at check-in on the first day. Each room has private shower facilities. These rooms are not air-conditioned, and we suggest you bring a fan.
The cafeteria facility provides an all-you-can-eat salad bar with fresh fruit, hot entrees with beverage, sandwich, and cereal stations. The college food service provides multiple all-you-can-eat entrees for breakfast, lunch, and dinner.
Gyms, cafeteria, and dorms are all within proximity creating a great family atmosphere for campers.

Camp Questions & Answers
Can we register when we get to NBC Volleyball Camp?
For the last number of years, NBC Volleyball Camps in Alaska have sold out and there has been a long waitlist. Please be sure to register online early.
Where can I find more FAQ questions about NBC Volleyball Camps in Alaska?
Show Less

See More

Questions & Answers
Overall Average Rating
Stars
Great Experience

I became a better player, learned lots and met new friends. I felt welcome and had so much fun. Camp was awesome!

— Harper L. Camper

So Fun!

I enjoyed my time at camp and I felt pushed to be the best version of myself.

— Emma P. Camper

5+ years of camp!

I learned how to jump serve better, set further out, and focus on my arm swing/footwork while hitting.

— Jasmine J. Camper
Show Less

See more

Reviews
New friends!

I want to return because camp allows me to strengthen my volleyball skills while making new friends.

— Starlyn P. Camper

Came out of shell

I became more encouraging and less shy. I also got better at digging and jump serving.

— Emily E. Camper

Very organized!

They were very organized and kept to a schedule. Each camper felt important.

— Jade E. Parent Complete Player

Great friends and memories!

Awesome director! Awesome coaches! It was a great use of time and distraction from phones. My daughter learned a lot and made great friends and memories.

— Hannasch Parent Complete Player

Loved the coaches!

My daughter had fun, she loved the coaches and staff. All staff were very friendly and approachable.

— Kelly W. Parent Complete Player

Great role models!

Keeping the campers busy, great role models, good healthy food, and lots of opportunities for them to work on improving their skills!

— Brad G. Parent Complete Player

Improved skill level!

Her skill level improved, she had fun, made new friends, got a good work out.

— Jessie E. Parent Complete Player

Invested coaches

The coaches seemed invested and committed. They did a nice job keeping a lot of kids organized.

— Tracy M. Parent Complete Player

A Good Job!

I like that I was able to meet players from all over the state. The coaches did a good job helping explain the rotations and how to move on the court.

— Evelyn A. Camper Complete Player

Coaches Feedback!

I liked all the drills we ran and all the feedback the coaches gave us. It really helped me improve.

— Deborah H. Camper Complete Player

Super Fun!

I want to come back next year because the program is great and helps with a lot of skill set and also because it is super fun.

— Deborah B. Camper Complete Player

Organized

They made learning volleyball fun and I loved how organized it was.

— Emma M. Camper Complete Player

Good Spirit

Encouraged me to work hard every day always taught good spirit and positive attitudes.

— Grace D. Camper Complete Player

At the beginning of camp I wasn't being challenged.

— Nicki F. Camper Complete Player

Everytime!

Everytime I have been here I leave with so many fantastic memories.

— Emma G. Camper Complete Player

The positivity and frineds you make here is great.

— Desirae C. Camper Complete Player

I Loved Camp!

The coaches were awesome!

— Sarina G. Camper Complete Player

Best volleyball experience

I would like to recommend this camp to anyone who loves volleyball! This camp over the past two years has been the best volleyball experiences I've ever had!

— Camper

Awesome!

This camp is awesome! No matter what your skill level is, this camp is right for you. The coaches are amazing and very approachable. But be ready for intensity night! They don't call it that just to scare you! Even though I was sore the whole time I had lots of fun and would definitely recommend this camp to you or any one else.

— Camper

Excellent

This was my daughter's first time away from home on a camp and she was very nervous. Now she can't wait to go back, excellent camp!

— Parent

Amazing

If you come to this camp you will not be able to prepare yourself for the amazing experiences and hard work they will put you through. It is well worth it.

— Ally J. Camper

Highly recommend

NBC camp not only gave my daughter new volleyball skills; she came home with a new sense of self-confidence. I highly recommend this camp!

— Kris F. Parent

Loved it!

My daughter LOVED the NBC Volleyball camp-she wanted another week! The coaches were all very qualified, energetic and encouraging. They worked hard and played hard. The facility was great and having the dorm room to call "home" for the week was great. She loved it and will be returning in the years to come

— Parent

Amazing Week

GO, GO, GO!!!! Talk about a positive place for teen girls to be! The coaches show the girls how to be strong, not only physically but mentally. When I came to pick my daughter up from camp, you could see it in all the girls' faces; the fun times they had and the excitement to get out there and accomplish the next task that came their way. What a week!

— Jen C. Parent

Great for all ages

I had the youngest camper there this year and I felt completely safe leaving her. Everyone was really friendly, and the kids were too.

— Parent

Better Player

Camp has helped me become a better player by not making me so shy.

— Katyvie B. Camper Complete Player
SECURE YOUR SPOT – CAMPS SELL OUT!
Last year over 650 Sports Camps sold out, leaving 7,000+ campers on the waitlist. Due to high demand, early registration for our first-come-first-serve camps is strongly recommended.