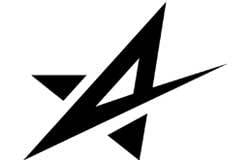 NBC Volleyball Camps Colorado Christian University
NBC Volleyball Camps Colorado Christian University
26

Reviews
Average Rating
Stars
THIS SUMMER, MAKE THE MOST OF YOUR VOLLEYBALL TRAINING. NBC VOLLEYBALL CAMP WILL HELP YOU MAKE IMPROVEMENTS IN YOUR SKILLS AND ATHLETICISM.
Located near Denver, NBC Camps will be hosting an overnight volleyball camp at Colorado Christian University in 2023! Led by our experienced NBC coaching staff, this camp attracts talented players from over 9 states! NBC Complete Player Volleyball Camp is perfect for girls ages 11-18 who want to elevate all aspects of their game and are willing to work hard to do so. This camp will teach athletes the fundamentals in passing, serving, hitting, blocking, and position training.

Highlights Include
Total volleyball skill development with 6 - 10 hours of work and great fun
Intensity station/confidence training
Personal assessment of athletic and volleyball skills
Goal setting, mental toughness, confidence under pressure, skill mastery, enthusiasm, self-discipline, Christian values, and great fun
Camp Coaches
Staff

NBC Volleyball Staff

The NBC Difference: Unlike other camp programs where skills training falls under the expertise of the camp director, NBC Camps has built a program of training to help each camper improve.

View NBC Volleyball Staff's Bio

⟩
Camp Details
The 2023 summer NBC volleyball camp at Colorado Christian University in Lakewood, Colorado is for girls ages 11 -18. This camp offers training in all aspects of the sport including leadership and confidence training. NBC's Complete Player Volleyball curriculum is all-encompassing to help athletes develop and master skills to play the game of volleyball with excellence.
2023 NBC COLORADO VOLLEYBALL CAMPS

High School Volleyball INTENSIVE Camp
Dates: July 24-27, 2023
Age Group: Girls 15-18 years old

Complete Player Volleyball Camp
Dates: July 24-27, 2023
Age Group: Girls 12-16 years old

Check-in Time: 12:00pm on first day
Closing Program: 11:00am - 12:00pm on last day
CAMP DESCRIPTION
Complete Player Overnight Volleyball Camps: Camp offers training in all aspects of the sport including leadership and confidence training. NBC's Complete Player volleyball curriculum is all-encompassing to help athletes develop and master skills to play the game of volleyball with excellence. Complete Player camps offer overnight (complete program training) and extended day options for those who commute to and from camp each morning and evening.
NBC VOLLEYBALL GEAR
Get amazing gear at a discounted cost and pick it up at camp when you arrive. Premium ultra-soft zip hoodie, "Intensity" performance shirt perfect for intensity station, and practice shorts best for pulling on in-between workouts or downtime and for walking around camp for $99. Add the custom NBC Baden Volleyball for $45 or purchase separately. Volleyball gear price includes shipping and tax. Call 1-800-406-3926 to order your gear or select it when you register online. For more information visit www.nbccamps.com/store.
Show Less

See More

Camp Details
Sample Daily Schedule
6:30 am

Early bird workouts/Jump training

7:45 am

Breakfast

8:45 am

Extended Day Camper arrival/All camp meeting

9:00 am

AM Session: precision passing, serving tough, how to have a killer attack, rotation

12:00 pm

Lunch

1:00 pm

Afternoon Session: 6v6 drills and games

5:00 pm

Dinner

6:30 pm

PM Session: dig, blocking, principles of 3v3 volleyball

8:00 pm

Evening program/ - NBC Theme, Life skills training

9:00 pm

Team discussions

9:30 pm

Extended Day Campers dismissal

10:30 pm

Lights Out
ABOUT THE FACILITY
CCU is located at the edge of the Rocky Mountains in Lakewood, a suburb ten minutes west of Denver. Colorado Christian is a NCAA Division II school competing in the Rocky Mountain Athletic Conference.
You can request a roommate before camp begins. When you sign up for camp, you can add your request to your online registration or call the NBC Central Office to add the request. If you have no preference, we will match you with someone of the same gender and similar age. Three room apartment style dorms-sleep two to a room, with 2 shared bathrooms for 6 people. There is air-conditioning, but you are welcome to also bring a fan.
The main gym will be used for games and teaching stations as well as the Intensity station. Some off-site gyms may be used for additional training sessions. The cafeteria facility provides an all-you-can-eat salad bar with fresh fruit, hot entrees with beverage, sandwich and cereal stations.
Camp Questions & Answers
Is there an NBC Camps store at this Colorado Christian Camp location?
There will not be a camp store, so we encourage purchasing NBC gear ahead of time by visiting www.nbccamps.com/store and calling the NBC Central Office at 800-406-3926. During camp, there are vending machines around campus that offer snacks and beverages for purchase.
Will there be religious teaching at the volleyball camp at Colorado Christian University?
NBC Camps started in 1971 and are based on improving physically, mentally, relationally and spiritually. Camps are not church camps and do not have religious teaching but do include time for self-reflection on personal beliefs and how these influence volleyball success. Volleyball is a demanding sport and having an edge to be successful is important. At NBC Camps we believe that our faith is the foundation for all that we do. For further information about this topic, please email [email protected]
DO YOU HAVE MORE FAQ QUESTIONS THAT GIVE ME MORE INFORMATION ABOUT NBC VOLLEYBALL CAMPS?
Have even more questions about NBC Colorado Christian Volleyball Camp such as, what to bring, and registration/cancellation policies? Visit general camp FAQs at https://www.nbccamps.com/faq.
Show Less

See More

Questions & Answers
Overall Average Rating
Stars
Family Environment

I want to return because NBC is a big happy family. Every time I come I learn so much and get better.

— Genevieve L. Camper

Good communication!

Communication was good. Seemed to run smoothly. Last day went very well and easy.

— Debi D. Parent Complete Player

Fun!

The coaches push you and you have a lot of fun! Amazing experience and great people.

— Zumi F. Camper
Show Less

See more

Reviews
Really Awesome!

Really awesome but had the same food everyday. I learned how to improve my block, spike, and jump serve.

— Lauryn G. Camper

Supportive adults

My daughter liked the constant activity level. Supportive adults helped with making her feel welcome. She also said she always felt safe at your site.

— Renee G. Parent Complete Player

Knowledgeable staff!

Knowledgeable staff and strict regimen.

— Tyler L. Parent Complete Player

Good communications!

Friendly staff interactions. Good rigorous program planning. Good overall communications.

— Dana P. Parent Complete Player

Skills!

At like that at camp the coaches were always going over the basics, teaching life skills, teaching leadership skills. Acknowledging the top leaders. Working as a team and being Christian based.

— Rachel K. Camper Complete Player

Many Skills!

I loved how many skills we worked on. I also liked how intense every day was!

— Riley U. Camper Complete Player

Motivated!

They taught us the basics but they also pushed us hard so we were very motivated.

— Kristen S. Camper Complete Player

Knowing More!

I liked knowing more about Volleyball

— Cadence S. Camper Complete Player

Great Environment!

Everyone here is positive, supportive, and willing to make mistakes and learn from them, and I think it's a great environment to be in.

— Angelica K

Get Better!

Everything at camp is helping us get better and learn new things.

— Sarah P. Camper Complete Player

Achieve!

They taught me anything can be achieved and I did.

— Rachell P. Camper Complete Player

Improved

Love the attitude that is promoted and coaching. I've improved in so many ways.

— Mackenzie M. Camper

Safe Environment.

Safe environment -lots of great players and coaches.

— Katie C. Camper

Confidence

I love the people, the environment and the sport. This camp has helped me have more confidence.

— Robin M. Camper

Learned a Lot

It was my first time in a camp, I loved the coaches and the girls. I learned a lot in 4 days.

— Victoria B. Camper

Excited!

Mackenzie was very excited about her experience. She Definitely came back a better player and more confident in her game. She also heard the message about the qualities tha tshe would be looking to incorporate personally....she is a work in progress.

— Annmarie M Parent

Feel confident

They made me feel confident in myself and I felt like I really could do it and the coaches actually worked one on one with me and I felt like they really cared.

— Hannah G Camper

Loved it

I could tell on the very first day that there was a different atmosphere at NBC Volleyball. On the last day when I picked my daughter up, I could see there was such a positive, affirming, supportive dynamic among the girls and their coaches. You could see the relationships that had emerged in just a few days, and I am thrilled with the experience on every level. It was not easy for our daughter, but I know she will be glad that she had this time to grow and learn from your staff. I cannot thank you enough for your commitment to excellence.

— Parent

Great camp

I loved the coaches' enthusiasm towards the game and the players. Another thing that I liked about the camp is that we did spotlights after every session. This helped encourage some of the campers that worked their hardest and did their best. Overall, this camp was really fun and I would recommend it to other players looking to improve their game and have a whole lot of fun while doing it.

— Camper

Made me better

It's more than just playing volleyball. It's about who you are on and off the court! Thank you for leading by example and carrying this message.

— Camper

Returning next year

I absolutely love what NBC teaches my daughter!! She comes back now for the last 2 years a changed girl. What makes this year different, she wants to STAY this way. We all fall back in life or drop below the line, but she's committed to keeping herself and me (mom) on track!!! Thank you so much!! We WILL be returning next year!!! Too bad high school has to end!!!!!

— Parent

Come back better

I highly recommend this camp for anyone who has a teenager at home. Not only it trained them for their physical abilities and skills, it also opened their minds and hearts to new friends, new challenges in life and helped them start thinking about their own future and how they can become a better person. My daughter enjoyed this camp so much that she "wants to go back year after year after year...".

— Parent

Camp changed me

I came into this camp hopeful that this camp would change me, and it did. Not only did I become stronger, faster and all round better at volleyball. I became a stronger person; the people there genuinely care about you and want to help you in any area. They push you to be better. The camp is like a different world where you can get away from your problems and stress for a little while. Giving you a new perspective on life and your situations. If you are thinking about joining this camp I greatly recommend it

— Camper
SECURE YOUR SPOT – CAMPS SELL OUT!
Last year over 650 Sports Camps sold out, leaving 7,000+ campers on the waitlist. Due to high demand, early registration for our first-come-first-serve camps is strongly recommended.
Camp Dates & Prices
Programs: Complete Player Volleyball Camp
Age Group: 12 - 15
Gender: Girls
* Pricing is subject to change based on availability. Enroll today to secure current rates.
* Pricing is subject to change based on availability. Enroll today to secure current rates.