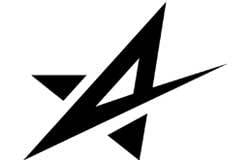 NBC Volleyball Camps at Rocky Mountain College
NBC Volleyball Camps at Rocky Mountain College
21

Reviews
Average Rating
Stars
This summer, join us in Billings, Montana at Rocky Mountain College for an awesome NBC Volleyball camp experience. NBC coaches are eager to coach campers who are willing to do what it takes to take their game to the next level.
Located at Rocky Mountain College, the Complete Player Volleyball Camp provides athletes with the tools that they need to be ready to step into their rotation. This camp is perfect for girls aged 11-18 who are hoping to gain knowledge on the mechanics of hitting, passing, serving, blocking, and position specific training. NBC camp at Rocky Mountain College is led by the talented and dedicated NBC coaching staff.
Highlights Include
Total volleyball skill development
Leadership training on ways to elevate your game and life
An atmosphere of intensity, great fun, respect, Christian values and a commitment to hard work and skill mastery
6-10 hours per day of volleyball skill instruction, games, tournaments, leadership training and skill work
Camp Coaches
Staff

NBC Volleyball Staff

The NBC Difference: Unlike other camp programs where skills training falls under the expertise of the camp director, NBC Camps has built a program of training to help each camper improve.

View NBC Volleyball Staff's Bio

⟩
Camp Details
2023 NBC MONTANA VOLLEYBALL CAMP

Complete Player Volleyball Camp
Dates: June 26-29, 2023
Age Group: Girls 11 – 18 years old

Check-in Time: 12:00 pm on the first day
Parent Orientation: 1:00 pm on the first day
Closing Program: 3:00 – 4:00pm on last day

CAMP DESCRIPTION
Complete Player Overnight Camps
Complete Player Camps focus on total skill development from offense to defense, team skills, and athleticism. Complete Player camps train the beginner to advance players to become excellent. Camps include Intensity Night, games and tournaments, and personal skill and athletic assessment. It also includes training in comprehensive skill instruction, goal setting, leadership, developing confidence and mental toughness, the importance of personal faith, and how to elevate your life and game.
NBC VOLLEYBALL GEAR
Get amazing gear at a discounted cost and pick it up at camp when you arrive. Premium ultra-soft zip hoodie, "Intensity" performance shirt perfect for intensity station, and practice shorts best for pulling on in-between workouts or downtime and for walking around camp for $99. Add the custom NBC Baden Volleyball for $45 or purchase separately. Volleyball gear price includes shipping and tax. Call 1-800-406-3926 to order your gear or select it when you register online. For more information visit www.nbccamps.com/store.
Show Less

See More

Camp Details
Sample Daily Schedule
7:20 am

Wake Up

7:45 am

Jump Training

8:15 am

Breakfast

9:00 am

Extended Day Campers Arrival - All Camp meeting

9:20 am

Morning Session Teaching Keys: Warm-ups, partner drills, combination and circle drills, point scoring, serving and receiving

12:00 pm

Lunch

1:00 pm

Afternoon Session Teaching Keys: attack/blocking, dig/set/attack, pass/set, defensive day rolls, face digs

3:00 pm

6v6 Games

5:00 pm

Dinner

7:00 pm

Evening Program: NBC Theme, speakers, leadership training

8:30 pm

Intensity Night

9:30 pm

Team Discussion

10:00 pm

Extended Day Campers Dismissed

10:30 pm

Lights Out
ABOUT THE FACILITY
Founded in 1878, Rocky Mountain College is Montana's oldest institution of higher learning. The newly remodeled campus is located right below the rims surrounded by a quiet residential neighborhood. Campers will be staying in residential dorms. These rooms are not air-conditioned, and we suggest you bring a fan. The cafeteria facility provides an all-you-can-eat salad bar with fresh fruit, hot entrees with beverage, sandwich, and cereal stations. The main gym facility is air-conditioned. Campers have access during supervised free time for swimming in the campus pool. Campers alternate being bused to nearby local gyms to provide maximum competition and plenty of room for training and games.
Camp Questions & Answers
WHERE CAN I FIND MORE FAQ QUESTIONS ABOUT NBC VOLLEYBALL CAMPS IN MONTANA?
Have questions about camp such as the NBC staff to camper ratio, what to bring, and registration/cancellation policies? Visit this link for general camp FAQs: https://www.nbccamps.com/faq For specific questions about the volleyball training visit Volleyball FAQ: https://www.nbccamps.com/faq/volleyball/
Show Less

See More

Questions & Answers
Overall Average Rating
Stars
Great coaching

They loved it. The feedback from the coaches was her favorite part. Gosh, I truly can't think of anything I would change. My daughter absolutely loves this camp.

— Danny R. Parent

Skills training

Great help with skills training.

— Finley B. Parent Complete Player

Want to return!

I learned the steps to hitting and got way better at hitting and setting. My passing also became a lot more accurate. I want to return because it has helped me grow and I want to continue to grow into a stronger player.

— Ashlyn. Camper
Show Less

See more

Reviews
Learned a lot!

Camp is such a blast and I learn a lot! The coaches and campers are so nice and helpful. I learned how to be a better person and how to get my serves over.

— Lauren K. Camper

Taught numerous skills

My camper enjoyed the fact that they were taught numerous skills and were allowed to scrimmage

— Emma F. Parent Complete Player

All Included!

They included all of us - no one sat out - we all got a fair chance to play and learn!

— Alaynee H. Camper Complete Player

Coaches!

I like the NBC Coaches.

— Abby E. Camper Complete Player

Learned Lots!

I have learned lots in both volleyball and faith.

— Berkley S

Want to come back!

I want to come back to camp because it's one of the best things I've ever been to.

— Abby E. Camper Complete Player

Environment!

The environment is so nice and everyone is here for the same reason so it is easy to get along.

— Emily E. Camper Complete Player

Be Myself!

I had fun at camp because I was able to be myself.

— Terran S. Camper Complete Player

Important Life Skills!

I learned very important life skills such as "character goes farther than talent"

— Rige S. Camper Complete Player

I Loved Camp!

Intensity night was great!

— Jordan H. Camper Complete Player

I Loved Camp

— Catherine S. Camper Complete Player

Great Coaches

NBC Camps helped me a ton. The excitement and teamwork help you to push past your limit. The coaches help you with all aspects of the game and they are always upbeat.

— Camper Complete Player

Amazing coaches

The coaches are amazing and they help me have a better attitude. Intensity night is the best!

— Makyah A. Camper Complete Player

Made friends

I made so many new friends and learned new skills.

— Jaylen W. Camper Complete Player

Camp was fun

Camp was so fun. Even though my coach always tried to help, there were times where I just missed home.

— Baylee Camper Complete Player

Had the best time!

I absolutely LOVE this camp and all of the people. I learn SO much! I had the best time!

— Abigail G. Camper Complete Player

Change my view

Changed my point of view with GRIT and Intensity Night and how hard I work not only in volleyball but life.

— Emily E Camper

Focus!

The focus on life skills in addition to sports skills is great.

— Joanie C. Camper Complete Player
SECURE YOUR SPOT – CAMPS SELL OUT!
Last year over 650 Sports Camps sold out, leaving 7,000+ campers on the waitlist. Due to high demand, early registration for our first-come-first-serve camps is strongly recommended.
Camp Dates & Prices
Programs: Complete Player Volleyball Camp
Age Group: 11 - 18
Gender: Girls
Check Details Tab for Extended Day hours. Campers need to bring their own volleyball.
* Pricing is subject to change based on availability. Enroll today to secure current rates.