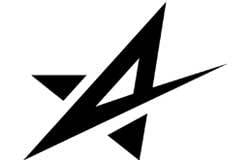 NBC Basketball Camp at Auburn Adventist Academy
NBC Basketball Camp at Auburn Adventist Academy
35

Reviews
Average Rating
Stars
THIS SUMMER, MAKE THE MOST OF YOUR TIME AND JOIN NBC BASKETBALL CAMP IN AUBURN, WA. NBC WILL HELP YOU MAKE IMPROVEMENTS IN YOUR SKILLS AND ATHLETICISM WHILE STILL HAVING FUN. OUR STAFF IS EAGER TO WORK WITH CAMPERS EXCITED TO LEVEL UP!
Join us in Auburn, WA at Auburn Adventist Academy, where NBC Camps has developed some of the most successful basketball players in the Pacific Northwest. Offering four weeks of camp each summer, this camp location captures players from all over Washington who want to improve their game on both sides of the court. NBC's experienced coaches are determined to help every player gain an edge on their opponent and grow as a leader. We strive to help each athlete gain confidence both on and off the court. Experience the intensity, Christian atmosphere, leadership training and basketball training at Auburn this summer!

NBC Basketball Camps in Auburn have a reputation of being one of the premier basketball camp locations in the country. NBC Camps provides high-level basketball training focused on teaching basketball fundamentals in a fun, challenging, and encouraging environment. These camps are perfect for athletes hoping to become better players and better people. Camp Director Roger Smith and the rest of our experienced coaching staff push players to reach their potential and met their goals- on and off the court. Register today to hold your spot at one of our most popular camp locations!
Highlights Include
A serious basketball camp which not only makes you a better player but a better person
Coaches committed to your improvement and personal assessment of athletic and basketball skills
An atmosphere of intensity, great fun, respect, Christian values and a commitment to hard work and skill mastery
Total basketball skill development in all aspects of the game 6-10 hours per day of training
High energy and fun events like Intensity Night, Evening Program, and All-Star Games
Camp Coaches
Camp Director

Roger Smith

Roger Smith, Vice President of NBC Camps, is the director of all basketball camps at Auburn Academy. Roger has been involved with NBC Camps since he first attended as a camper at the age of nine. Not only is Roger one of the most experienced camp directors in the business, he has grown NBC Auburn Camps to be one of the largest and most respected basketball camps in the world.

View Roger Smith's Bio

⟩

Camp Director

Jack Menashe

Jack is a teacher and coach at Seattle Lutheran High School. He has worked with NBC Camps for more than 10 years and brings a wealth of energy and experience to his role as director.

Staff

NBC Coaching Staff

NBC Camps selects outstanding coaches of high integrity and character, work ethic and willingness to pour their lives into helping athletes be their best. NBC works hard to hire college players and coaches, along with high school coaches who are dynamic and competent teachers of the game.

View NBC Coaching Staff's Bio

⟩
Camp Details
NBC Basketball Camps at Auburn, Washington for summer 2023 offer intensive skill development and leadership training. Work with coaches who are 100% devoted to help you improve your skills and achieve your goals.
2023 NBC WESTERN WASHINGTON BASKETBALL CAMPS

Pure Shooting & Offensive Skills Basketball Camp
Dates: June 26-29, 2023 | Age Groups: Boys and Girls 12-18
Complete Player Basketball Camps - Boys
Dates: July 9-13, 2023 | Age groups: Boys 9 - 18
Dates: July 16-20, 2023 | Age groups: Boys 9 - 18
Complete Player Basketball Camp - Girls
Dates: July 23-27, 2023 | Age groups: Girls 9-15
Complete Player INTENSIVE Camp - Girls
Dates: July 23-27, 2023 | Age groups: Girls 13-18
Daily Times: Overnight and Extended Day
CAMP DESCRIPTIONS
Complete Player Camps
Complete Player Camps focus on total skill development from offense to defense, team skills, and athleticism. Complete Player camps train the beginner to advance basketball player to become excellent. Camps include Intensity Night, games and tournaments, personal skill and athletic assessment, training includes comprehensive basketball skill instruction, goal setting, leadership, developing confidence and mental toughness, the importance of personal faith and how to elevate your life and game.
Complete Player Intensive Basketball Camp
Complete Player Intensive Camps are for athletes ages 12-18. We require your daughter to meet three of the following criteria in order to attend.
1. They are in excellent shape and can play 6-8 hours per day. 2. They are a good athlete. 3. They have played basketball for at least three years. 4. They have competed on an organized team for at least 3 years.
Pure Shooting and Offensive Skills Camp
This camp is designed to help athletes become excellent at basketball's most crucial skill as well as helping athletes become an unstoppable offensive force. Every athlete at the Pure Shooting Camp receives video analysis and detailed instruction on shot mechanics and correction.
NBC HOOPGEAR
Get amazing gear at a discounted cost and pick it up at camp when you arrive. Premium ultra-soft zip hoodie, "Intensity" performance shirt perfect for intensity stations, and practice shorts for $99. Hoopgear price includes shipping and tax. Plus add the custom Baden NBC Camps Basketball for $45. Call 1-800-406-3926 to order your gear or select it when you register online. For more information visit www.nbccamps.com/store.
Show Less

See More

Camp Details
Sample Daily Schedule
7:00 am

Wake Up

7:30 am

Breakfast

8:00 am

Ball Handling

9:00 am

AM Session: Full court transition, post and guard stations, shooting stations, 5 man motion offense, inbound plays/games and tournaments

12:00 pm

Lunch

1:30 pm

PM Session: offensive attack moves, defensive positioning, court awareness, 3v3 and 5v5 games

5:00 pm

Dinner

6:30 pm

Evening Program and Leadership Groups

8:00 pm

Night Basketball Event

10:00 pm

Lights Out
ABOUT THE CAMPUS
Located on a plateau between two rivers and in the foothills of Mt. Rainier, Auburn Adventist Academy in Auburn, Washington is 35 miles southeast of Seattle and 30 minutes from SeaTac International Airport. AAA has over 200 acres on this beautiful residential high school.
Campers will be staying in dorms. You do not need to request a roommate before camp begins. When you sign up for a room, have your preferred roommate with you. If you have no preference, we will match you with someone of the same gender and similar age. Each room has 2 beds available with additional floor mattresses if you want to room with more than one other person. These rooms are not air-conditioned and we suggest you bring a fan.
AAA has a huge gym complex which is used as one of the gym training stations as well as the Intensity station and for the nightly evening programs. The cafeteria facility provides an all-you-can-eat salad bar with fresh fruit, hot entrees with beverage, sandwich and cereal stations. (The cafeteria at Auburn Adventist Academy serves primarily vegetarian meals, however there are meals provided during the week that are not vegetarian). Swimming is available at the campus pool during supervised free time.
Camp Questions & Answers
What is the food like at NBC Basketball Camps in Auburn?
Kids love the food and camp has received great reviews. Pancakes, waffles, salad bar, pasta bar and icecream bar, fresh fruit, burritos, pizza, BBQ hamburgers and more are some of the selections.
Show Less

See More

Questions & Answers
Camp Reviews
Overall Average Rating
Stars
My son learned more at this camp than others he attended.

— Anonymous

Camp was awesome

I loved the environment and how nice everybody was. I can't think of anything I would change to make it better. I loved it!

— Brinley H. Camper Girls Intensive

High Intensity

I loved NBC Intensity Night. My coach was a strong teacher of the game.

— Victoria P. Camp Complete Player
Show Less

See more

Reviews
Learned so much

What I liked about NBC Camps was that they gave us time to work on what we wanted to do. They made workouts fun. They did well on encouraging kids to keep going and telling us it's okay to stop if needed. They helped remind me of how important leadership is: making wise choices and becoming/being a leader.

— JaLay B. Camper Girls Intensive

Loved it!

NBC Camps does a great job encouraging players to respect parents and support one another on and off the court. And lots of basketball

— Aucklyn N. Camper Complete Player

Great camp

Ivy grew so much as a player and person during the week. I couldn't believe how much she accomplished and she absolutely loved the camp and her coach!

— Parent of Ivy B. Parent Complete Player

Great job

NBC Camps did a great job balancing the importance of being a good person and being a good basketball player! Also, they did a great job of challenging players to work hard!

— Lauren B. Camper Girls Intensive

Make it more days!

I liked that we were put into teams so we could bond with a few girls. I would love for camp to be longer. I loved it!

— Tori A. Camper

Focus on skills!

NBC teaches not only basketball skills, but life skills, which are more important than basketball. They focuses on developing the entire character of a person.

— Corinne R. Parent Complete Player

null

NBC helps me work on my inner self and work on my skills. I know I can count on my coaches for anything. I feel like I work hard and learn a lot at camp.

— Chance L. Camper Complete Player

Variety.

I liked the variety of master teachers and the different drills that worked to improve different areas of my game.

— Ana I. Camper Complete Player

Great staff.

The camp was well structured and organized. Great staff.

— Tiffany H. Parent Complete Player

Overall pretty good.

Coaches and other leaders were very professional and organized. I liked how busy they kept the players.

— Kathryn B. Parent Complete Player

Loved it

I thought NBC was a great mix of basketball and life lessons. It was very organized and fun.

— Jackson B. Camper Complete Player

Great experience

I was encouraged to be a stronger player and person.

— Rowan F. Camper Complete Player

Focus on growth

I love how NBC Camps focus on growth as a person and as a player. I wish there were healthier snack options at the store.

— Owen B. Camper Complete Player

Awesome camp

I have been for 3 years now to the same location. I like the Complete Player best. I like the food the least. I love the Intensity, meeting new people, the small groups, lots of encouragement and positive attitudes

— Ty A. Camper Complete Player

Great camp

My son had an awesome time, no suggestions for changes. I loved the scheduling and keeping the kids busy and engaged.

— Arylynn M. Parent Complete Player

Awesome!

Camp was awesome. I really liked the support from the coaches and the team environment.

— Kristen M. Camper

Pushed the girls!

Love the push they give the girls and the teaching of a true leader and thinking beyond themselves.

— Kimberly R. Parent Complete Player Intensive

Focus on basketball and life skills!

The focus on both life skills and basketball skills was fantastic. The coaches' ability to be vulnerable, down-to-earth, caring and help my camper excel in basketball is a huge gift!

— Rebecca K. Parent Complete Player

Loved camp!

We LOVE NBC camps. Teaching our kids respect, hard work ethic, being a teammate, character... thank you for reminding the kids that it's for His glory and not ours.

— Janelle S. Parent Complete Player Intensive

Professional!

Loved intensity night and the level of professionalism and love and commitment from all coaching staff.

— Addy S. Parent Complete Player

Excellent instruction!

The basketball instruction is excellent, my daughter definitely grew from that. Also, the camp in general is positive and encouraging. I like that parents are encouraged to come for intensity night, and I like the family feel of the camp.

— Kathryn M. Parent Complete Player Intensive

Choices!

It encouraged me to be a better person and to focus on making good choices.

— Trey A. Camper

Well Organized!

Well organized and very motivational. I left feeling grateful for all that I have and wanting to be a better person.

— Ethan W. Camper

Super Experience!

The coaches were enthusiastic and positive. Director Roger sets the tone and recruits great people. Well done! First overnite camp for my daughter and it was super experience.

— Nora C. Parent

Increased my daughter's confidence

My daughter walked out with so much more confidence in herself and as an athlete. Thank you very much to the NBC staff and coaches for your time that you put into our young ladies!! We will be back.

— Dixie S. Parent Complete Player Intensive

Best Camp!

Best camp I've been to in a while, helped me love the sport again. No suggestions for improvement.

— Layne M. Camper

Very Positive!

It was a very positive fun place to learn.

— Allie F. Camper

High Standards!

Friendliness, encouraging atmosphere, held the girls to high standards, taught self-reliance and responsibility

— Kristen D. Camper

New Friends!

I like how each team is formed and that each of the 4 teams competed with each other.I like having roommates and making new friends from other cities in Washington. NBC taught me to be a better, stronger player. I also like that the coaches were very encouraging.

— Ethan B. Camper

Loved it

NBC Auburn was extremely efficient. Happy Kids!!!! NBC Camps has a strong team spirit and great coaching.

— Jordan H. Camper Complete Player

Pure Shooting Camp was great

This camp was awessome and I want to come back. There were lots of activities and new drills I hadn't done before.

— Arden C. Camper Pure Shooting

Loved it!

NBC did well at being clear with how you need to not give up, and how facing your weaknesses make them become strengths.

— Madison H. Camper Girls Intensive
SECURE YOUR SPOT – CAMPS SELL OUT!
Last year over 650 Sports Camps sold out, leaving 7,000+ campers on the waitlist. Due to high demand, early registration for our first-come-first-serve camps is strongly recommended.
Camp Dates & Prices
This program has concluded for the season.
Please Join our Priority List to be notified when this program is available for registration.