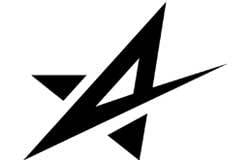 NBC Basketball Overnight Camp at Colorado Christian University
NBC Basketball Overnight Camp at Colorado Christian University
34

Reviews
Average Rating
Stars
Join NBC Camps this summer at Colorado Christian University for top-notch basketball training. NBC Camps are full of energy, intensity and encouragement to help you reach your goals in basketball and life.
Located just outside of Denver, Colorado Christian University is the perfect place to elevate your game with NBC Camps. Work with coaches who are dedicated toward helping you develop your ball handling skills, improve your basketball IQ, and correct common shooting errors. NBC's basketball training curriculum also includes a focus on hard work, leadership, self-discipline, and self-confidence.

Highlights Include
Total basketball skill development
6 to 10 hours of basketball training per day
Personal assessment of athletic and basketball skills
An atmosphere of intensity, great fun, respect, Christian values and a commitment to hard work and skill mastery
Amazing basketball events, games and tournaments, awards, personal evaluations and camp workbook
Camp Coaches
Camp Director

Donnie Bostwick

Donnie Bostwick has helped direct NBC Camps summer programs in a number of locations He has coached college men's basketball for many years and his winning percentage places him near the top of active college coaches in the country. He is currently the head men's coach at Oklahoma Wesleyan.

View Donnie Bostwick's Bio

⟩

Coach

NBC Basketball Coaching Staff

NBC Camps coaches are known for their hard work, great attitude, and commitment to helping you reach your potential on and off the court.

View NBC Basketball Coaching Staff's Bio

⟩
Camp Details
2023 NBC COLORADO BASKETBALL CAMPS

Shooting and Attack Moves Basketball Camp
Dates: June 18-21, 2023
Age Group: Boys 12-16 years old

High School Complete Player Basketball Camp
Dates: July 5-8, 2023
Age Group: Boys and Girls 14-18 years old

Middle School Complete Player Basketball Camp
Dates: July 5-8, 2023
Age Group: Boys and Girls 11-14 years old

Complete Skills Basketball DAY Camp
Dates: June 13-16, 2023
Age Group: Boys and Girls 9-12 years old
Check-in Time: 12:30pm June 18, 12:00pm July 5
Closing Program: 11:00am-12:00pm on June 21, 2:00-3:00pm on July 8
CAMP DESCRIPTIONS
Shooting and Attack Moves Camp focuses on basketball's most crucial skill: shooting. At this camp NBC staff work with campers to gain greater depth as a shooter as well as honing offensive moves. The focus of this camp is to become an offensive threat on the court. All athletes receive video analysis of their shot, personal evaluation and drills and skills designed for improvement.
Complete Player Camps focus on the crucial keys to becoming a great player. We break our teaching into four focus areas: Individual offense, defense, shooting and team skills. Campers are separated into teaching groups and teams based on their age and ability.
Complete Player Camps are highly recommended and emphasis extensive skill development, intensity, enthusiasm, leadership, and team. Many athletes who have attended our program go on to play at the college level and beyond. NBC Camps full-time staff work year round to make NBC Camps the premier basketball camp in the world. One of the highlights of this week is Intensity Night. Enjoy tournaments, games, amazing staff who care about helping you become the best person you can be.
Complete Player Intensive Basketball Camp - This camp is designed for athletes ages 14-18. This camp is not for the beginning basketball player. Athletes who attend must have a fair amount of experience and ability appropriate for 6 to 8 hours a day of basketball. We recommend our complete player camp option to younger or more beginner athletes. Complete Player Intensive Basketball Camp will challenge athletes with more live-action skill development than the complete player camp and prepare athletes for more competitive play at the high school and college level.

Show Less

See More

Camp Details
Sample Daily Schedule
7:00 am

Wake Up

7:30 am

Breakfast

8:00 am

Ball Handling

9:00 am

AM Session: full court transition, post and guard stations, shooting stations, 5 man motion offense, inbound plays/ games and tournaments

12:00 pm

Lunch

1:30 pm

PM Session: offensive attack moves, defensive positioning, court awareness/ 3v3 and 5v5 games

5:00 pm

Dinner

6:30 pm

Evening Program and Leadership Groups

8:00 pm

Night Basketball Event

10:00 pm

Lights Out
ABOUT THE FACILITY
Colorado University is located at the edge of the Rocky Mountains in Lakewood, a suburb ten minutes west of Denver. Colorado Christian is a NCAA Division II school competing in the Rocky Mountain Athletic Conference.
You can request a roommate before camp begins. When you sign up for camp, you can add your request to your online registration or call the NBC Central Office to add the request. If you have no preference, we will match you with someone of the same gender and similar age. Three room apartment style dorms-sleep two to a room, with 2 shared bathrooms for 6 people. There is air-conditioning, but you are welcome to also bring a fan.
The main gym will be used for games and teaching stations as well as the Intensity station. Some off-site gyms may be used for additional training sessions.The cafeteria facility provides an all-you-can-eat salad bar with fresh fruit, hot entrees with beverage, sandwich and cereal stations.
Camp Questions & Answers
IS THERE AN NBC CAMP STORE?
Some weeks of camp will offer a camp store, others will not. We encourage purchasing the NBC Hoopgear at www.nbccamps.com/store when you register to get the latest NBC gear! During all weeks of camp, there are vending machines around campus that offer snacks and beverages for purchase.
Do campers go offsite at NBC Basketball Camps at Colorado Christian University?
For larger camps at CCU, a group of athletes will be bused offsite using a professional busing company to a gym 10 minutes from the CCU campus.
Do you have more FAQ questions that give me more information about NBC Basketball Camps?
Yes we do! To answer even more questions about NBC Colorado Christian Basketball Camps such as what to bring and registration/cancellation policies, please visit general camp FAQs at https://www.nbccamps.com/faq.
Show Less

See More

Questions & Answers
Overall Average Rating
Stars
Growth

Ball handling skills, intense night, making new friends, playing against the boys and she learned so much through the evening events! She grew so much in one week. Thank you for the dedication and support.

— Jordyn M. Parent

Amazing

Our camper liked The fundamentals, meeting new friends, the coaches, the high energy of the camp. As a mom and former basketball player and coach, this camp was 100% amazing! Great job to the vision the activities and and the wonderful coaches!

— Kim K. Parent

Better athlete

NBC helps all of the athletes to become even a better athlete. We did a lot of hard and fun drills that were helpful.

— Tomas B. Camper
Show Less

See more

Reviews
Passionate coaches!

The Coaches seemed to be very passionate about not only helping the young men improve their basketball skills, but to also help them become leaders off the court!

— Jenell W. Parent Complete Player

So much growth

I have always loved this camp. It makes me grow in every aspect.

— Sarah K. Camper

Loved it!

My daughter absolutely loved it!!!!

— Kortnie V.

My son loved the camp and wants to return next year. The check in process was smoother.

— Nikole E. Parent

Improved my son's confidence

I really liked how busy my son was at camp. He learned a lot about himself. He said that he feels more comfortable talking to others and more confident in himself. He said that he also feels he improved some of his basketball skills and learned a lot of drills to keep him focused and improving.

— Christine G. Parent Complete Player

Uplifting!

It was a great opportunity for my children and it was awesome to send them for a few days straight, they came home with so many uplifting things they learned.

— Camden L. Parent Complete Player

Encouraging!

The encouragement my camper received was awesome. It was a huge blessing.

— Rachel C. Parent Complete Player

Great!

Great message and great drills!

— Ty A. Camper

Be Our Best!

Always pushing us to be our best. Coach Terrell was awesome!!!

— Eli W. Camper

Focus!

Inspirational coaches, accommodations, focus on skills both on and off the court

— Emma H. Camper

Inspirational Camp!

It was an inspirational camp and practiced many key skills and fundamentals. Loved the tournaments and intensity night!

— Levi M. Camper

Great Memories!

It was fun!! I left with great memories and a desire to come back next year!

— Attie W. Camper

Best we can be.

NBC Camps helped push us to be the best we can be.

— Grace R. Camper

Great Time!

I had a great time and my coach was always enthusiastic.

— Samuel B. Camper Complete Player

New Skills!

The coaches were very helpful and I learned a lot of new skills and gained new friendships.

— Madison S. Camper Complete Player

Love it!

I've come to this game multiple times and I love it every year.

— Dominic M. Camper Complete Player

Shoot with Confidence!

I was not the best at shooting before camp and now I can shoot with confidence.

— Riley O. Camper Pure Shooting

Build Confidence!

The camp helps kids build their confidence skills in basketball and life.

— Hannah S. Camper Pure Shooting

Awesome!

The coaches and teammates were awesome, instensity night and the all-star game was cool.

— Isabel M. Camper Pure Shooting

First time at camp

This was my first time at NBC Camp and I learned so much more than I ever thought I could imagine.

— Cydney P. Camper Complete Player

My highlight

Meeting and encouraging everyone was by far the highlight of my week at camp.

— Madison S. Camper Pure Shooting and Attack

Improve

I want to return to camp every year so I can to improve my skills on and off the court.

— Olivia S. Camper Complete Skills

Motivated Me!

The camp motivated me to push myself harder, actually beyond what I thought was my limit.

— Shannon B. Camper Complete Player

Coaches and skills

I like the fact that there were several coaches and they all came together with lots of different skills to teach us.

— Skylar C. Camper Complete Player

Good Camp

It was more competitive than I expected but was really fun.

— Sam A. Camper Complete Player

Organized

Everything was organized and nothing really went wrong.

— Cory M. Camper Complete Player

Parent involvement

I like that parents are involved.

— Jacob W. Parent Complete Player

Great instruction

Non stop basketball with great instruction. Good coaches and support staff that provided instruction and made my kid feel encouraged, excited and engaged (not an easy task always). Thank you!

— Jenn P. Parent Complete Player

Loved Camp!

I liked everything about NBC Camps.

— Carter P. Camper Complete Player

Motivating!

I loved how camp is Christian based and motivating. I can't wait to come back.

— Stacy E. Camper Complete Player

Enjoy Camp

My 3 children have all attended this camp over the last 4 years. They enjoy it but there is one unanimous complaint every year. They are tired! Camp should allow adequate rest.

— Laura Z.
SECURE YOUR SPOT – CAMPS SELL OUT!
Last year over 650 Sports Camps sold out, leaving 7,000+ campers on the waitlist. Due to high demand, early registration for our first-come-first-serve camps is strongly recommended.