Questions? Call us! 1-800-645-3226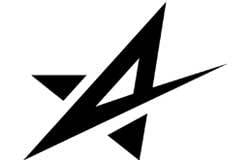 NBC Basketball Camp at Malvern St. James
NBC Basketball Camp at Malvern St. James
4

Reviews
Average Rating
Stars
If you love basketball then join NBC Camps this summer at Malvern St. James in Great Malvern, Worcestershire, England. Our coaches want to help you elevate your game and reach your goals on and off the court.
NBC Basketball Camps at Malvern St. James in Great Malvern, Worcestershire, England will offer 3 camp sessions this summer. This location draws athletes from around the world. Experience the American-style basketball camp.

Highlights Include
Intensive skill development
American-style basketball and intensity college coaches are looking for
NBC Camps history and reputation as the best basketball camp in the world
Beautiful facilities including indoor pool
Camp Coaches
Camp Director

Jeremy Mannino

Jeremy Mannino has been the director of NBC UK for almost 30 years now has was a former Junior International Coach. Jeremy is currently Head of Education for a local authority in England where he oversees Standards, Safeguarding and Inclusion.

Coach

NBC Basketball Coaching Staff

NBC Camps coaches are known for their hard work, great attitude, and commitment to helping you reach your potential on and off the court.

View NBC Basketball Coaching Staff's Bio

⟩
Camp Details
Basketball camps to be held at Malvern St. James in Great Malvern, Worcestershire, England. Improve your shooting, ball handling, offensive moves, defense and over all knowledge of the game. To find out more information on types of camps provided at this location and specific details, please click below.
Show Less

See More

Camp Details
NBC UNITED KINGDOM 2023 BASKETBALL CAMP INFORMATION

Complete Player Basketball Camp
Week 1 of camp is Sold Out (Please email [email protected] to join the waitlist.)
Dates: 7-11th August 2023
Age Group: Boys and Girls 10 – 18 years old
Check-in Time: 2:00 pm
Camper Orientation: TBA
Carnival Night: Wednesday 7:00 pm
Closing Program: 3:00 pm - 4:00 pm
Speed Explosion Camp
Dates: 12-13th August 2023
Age Group: Boys and Girls 10 – 18 years old
Check-in Time: 9:00 am
Camper Orientation: TBA
Carnival Night: TBA
Closing Program: 3:00 pm - 4:00 pm
Complete Player Basketball Camp
Dates: 14-18th August 2023
Age Group: Boys and Girls 10 – 18 years old
Check-in Time: 2:00 pm
Camper Orientation: TBA
Carnival Night: Wednesday 7:00 pm
Closing Program: 3:00 pm - 4:00 pm
CAMP DESCRIPTIONS
Complete Player Basketball Camps
These camps offer training in all aspects of the sport including leadership and confidence training. NBC's Complete Player basketball curriculum is all encompassing to help athletes develop and master skills to play the game of basketball with excellence. Complete Player camps offer overnight (complete program training) and extended day options for those who commute to and from camp each morning and evening.

SPECIAL EVENT
The Thursday of camp is D-Day. A day on which we will push you to your limit both physically and mentally. If you are up for a challenge, this is the place to be…. Malvern St. James.
We run a special Carnival on one night of our camp, when campers compete against staff and each other in fun games. Popular games in the past have been 1 v 1 and 2 v 2 against our coaches! A wonderful way to relax after an intense day at camp.
On our last night of camp, we have a late-night pizza feast to round off the camp experience.
Parents are welcome to attend any aspect of camp. We would particularly like to encourage parents join us for the All-Star games, League finals and closing Award Ceremony on the final day at camp. As we understand that many parents will be traveling to Malvern from various parts of the country, we would like to offer the option to join us for a buffet lunch on the last day at a cost of £10. Lunch vouchers will need to be pre-booked and will be issued before the day.
CAMP REGISTRATION
Camp registration starts at 2 pm at Malvern St. James. Speed Explosion registration starts at 9 am.
TRAVEL
Campers will need to make their own way to the camp. Travel connections are great!

Birmingham International Airport is about an hour away and Heathrow and Manchester airports just over 2 hours away.
Sample Daily Schedule
7:00 am

Wake Up

7:30 am

Breakfast

8:00 am

Ball Handling

9:00 am

AM Session: full court transition, post and guard stations, shooting stations, 5 man motion offense, inbound plays/ games and tournaments

12:00 pm

Lunch

1:30 pm

PM Session: offensive attack moves, defensive positioning, court awareness/ 3v3 and 5v5 games

5:00 pm

Dinner

6:30 pm

Evening Program and Leadership Groups

8:00 pm

Night Basketball Event

10:00 pm

Lights Out
ABOUT THE CAMPUS
Camp Questions & Answers
What is the basketball like at NBC Basketball UK camp?
Campers from around the UK and some from the EU come to NBC UK for intensive training. Campers range in skill level from intermediate to advanced. Basketball training is 6-10 hours per day and is comprehensive.
How do I learn more about NBC UK Basketball Camps?
Show Less

See More

Questions & Answers
Overall Average Rating
Stars
Most important decision of my life

Choosing to attend NBC Camps was perhaps the single most important decision I made as a young student in molding my future. As a camper, I was challenged to discover that I could push myself much further than I ever thought possible. I was fortunate enough to earn a full scholarship to play college basketball and it was because of the foundation I gained at NBC – not just in developing my skill but also in learning how to be a man of character who chooses to embrace excellence in every area of his life; academically, athletically, mentally, emotionally and spiritually. I chose to pursue a career in coaching because NBC Camps infected me with the desire to positively impact the lives of young people the way NBC impacted mine.

— Rhett S. Camper

Really pushed myself

NBC changed my life as a camper and taught me amazing work ethic. I do not believe that I would have become the player/person I did without learning how to really push myself at NBC Camps, not only on the court but in life.

— Lindsey P. Camper

Learn the art of playing basketball

NBC camps is an uplifting camp that allows you to have the great time. You will learn more than just basketball, but about life as well. You will learn to play basketball in a way that you didn't know was possible and will teach you the art of playing basketball. Making friends is one of the best things that I liked about the overnight camps. The coaching was great as well. We really got to know our coaches well

— Benjamin B. Camper
Show Less

See more

Reviews
Great atmosphere

I absolutely LOVE NBC Camp because I feel like everybody there appreciates me for who I am and what I have to offer. At home I don't feel appreciated by my coaches, instead it's a negative feeling a lot of the time. At camp it's completely different, the atmosphere is great.

— Camper
SECURE YOUR SPOT – CAMPS SELL OUT!
Last year over 650 Sports Camps sold out, leaving 7,000+ campers on the waitlist. Due to high demand, early registration for our first-come-first-serve camps is strongly recommended.
Camp Dates & Prices
New Camp Dates Coming Soon!
Please join the Priority List to be notified when this program opens for 2023 registrations.