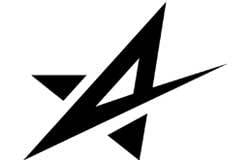 NBC Basketball Camp at North Idaho College
NBC Basketball Camp at North Idaho College
18

Reviews
Average Rating
Stars
Join NBC Basketball Camps in Coeur d'Alene, ID for an awesome camp experience. This skill intensive camp is perfect for boys ages 12-18 who want to elevate their game in a high-energy environment.
Located on beautiful Lake Coeur d'Alene at North Idaho College, NBC All-Star & Elite Basketball Camp offers a fun yet intense week of basketball training. Camp Director Marc Axton and other talented NBC coaches are dedicated to improving each camper's basketball fundamentals, shooting skills, defense, and ball handling. NBC's unique curriculum also focuses on respect, discipline, teamwork, and leadership development.

Highlights Include
6-10 hours of skill training, games and player development each day based on age appropriateness and ability
Camp workbook trains campers in goal setting, mental toughness, elevating confidence, and leadership on and off the court
An atmosphere of respect, hard work, discipline, great fun and Christian values help make this one of the most unique camp settings anywhere
Work toward mastering the critical aspects of the game
High energy events such as Intensity Night, Evening Program and more
Camp Coaches
Camp Director

Marc Axton

Marc Axton played profession basketball overseas for many years. He is 6'6' and a great shooter. He is passionate about helping young men improve their game and live lives of excellence. He was a former NBC Camper, a master teacher and now director.

View Marc's Bio

⟩

Coach

NBC Basketball Coaching Staff

NBC Camps coaches are known for their hard work, great attitude, and commitment to helping you reach your potential on and off the court.

View NBC Basketball Coaching Staff's Bio

⟩
Camp Details
NBC Basketball Camp at North Idaho College in Coeur d' Alene, Idaho is an intensive training program for athletes who love basketball enough to work hard.
2023 NBC IDAHO BASKETBALL CAMP

Boys All-Star & Elite Basketball Camp
Dates: July 17-21, 2023
Age Group: Boys 12 – 18 years old
Check-in Time: 12:30pm on first day
Parent Orientation: 1:00pm and 1:20pm
Intensity Night: Wednesday at 8:00pm
Closing Program: 3:00 – 4:00pm on last day
CAMP DESCRIPTION
Boys All-Star & Elite Camp is one of our more advanced and intense camps. Former all-star and award winners are invited to attend, but if you are an experienced player who is serious about getting better, you can also submit a coach's recommendation for acceptance. The teaching is geared toward advanced players and the intensity level is a step up.
NBC HOOPGEAR
Get amazing gear at a discounted cost and pick it up at camp when you arrive. Premium ultra-soft zip hoodie, "Intensity" performance shirt perfect for intensity stations, and practice shorts for $99. Hoopgear price includes shipping and tax. Plus add the custom Baden NBC Camps Basketball for $45. Call 1-800-406-3926 to order your gear or select it when you register online. For more information visit www.nbccamps.com/store.
Show Less

See More

Camp Details
Sample Daily Schedule
7:20 am

Ball handing and skill development

7:45 am

Breakfast

8:45 am

Extended Day Campers arrival

9:00 am

Leadership training

9:30 am

Improve your shooting, passing, offensive moves, and understanding of offense

12:00 pm

Lunch

1:30 pm

Improve your defense, rebounding, team concept and overall understanding of the game

3:30 pm

Games and tournaments

5:00 pm

Dinner

6:00 pm

Basketball evening activities including shooting games, intensity nite, games and events

8:45 pm

Leadership training including motivational dvds, speakers, small group discussions and goal setting

9:30 pm

Extended Day Campers dismissed

10:00 pm

Lights out
ABOUT THE FACILITY
North Idaho College is located on the world famous lake Coeur d' Alene. Campers have access during supervised free time for lake swimming. Campers will be staying in the dorms at North Idaho College's new multi-million dollar facility. Rooms are air-conditioned and each suite houses three to four campers with individual private showers and facilities. You do not need to request a roommate before camp begins. When you sign up for a room, have your preferred roommate with you. If you have no preference, we will match you with someone of the same gender and similar age. The cafeteria provides all-you-can-eat selections. North Idaho College has one college-size gym on campus and campers alternate busing to nearby local gyms for greater floor space for games and training. The evening program is located in a large event room in the student center.
Overall Average Rating
Stars
Awesome Challenge

He loved being challenged and pushed. He literally came home exhausted but ready to go back!

— Trinity C. Parent

Awesome staff

My son loved the opportunity to learn new skills and to train with coaches that were fully invested in him.

— Stephanie R. Parent

My son loved it!

My son loved it. I appreciated the structure and the coaches focus on respect and hard work!

— Farrah W. Parent Complete Player
Show Less

See more

Reviews
Better player and person

The more I come to this camp the better player and person I am.

— Gage, Camper

Better teammate

This camp teaches me how to be a better person. I learned how to be a better ball handler, quicker shooter, and how to be a better teammate.

— Jake J. Camper

Focused on skill development!

Skill progression was good, I liked that the camp focused on character as well as skill development.

— Hudson L. Parent Complete Player

Positive and intense!

The camp and coaches are positive and intense. They represent the best things about sports and we love having your staff reinforce these ideas for a week every year.

— Greg T. Parent Complete Player

Loved My Time!

I had a great learning experience and loved my time at NBC camp.

— Erin A. Camper Complete Player

Lot of Fun!

I had a lot of fun, learned a lot.

— Danica K. Camper Complete Player

Didn't Know!

Camp taught me stuff I didn't know.

— Jackson F. Camper Complete Player

Second year

This was my second year and it was even better than before.

— Tru T. Camper Complete Player

Thank you!

Thank you so much for having me here. It was super fun and I became a better player.

— Destiny L. Camper Complete Player

Loved It!

I love the encouragement.

— George S. Camper Complete Player

Mix it up

Instead of doing everything exactly the same every year, just mix it up.

— Christian S. Camper Complete Player

Really fun

This camp was really fun and I learned a lot. It was great.

— Hunter L. Camper Complete Player

Work and Fun!

It was suprisingly fun. I was expecting all work.

— Joshua G. Camper Complete Player

Positive Attitude!

The coaches made sure you learned and kept a positive attitude

— Kyle S. Camper Complete Player

Great Coaches!

Great coaches and staff. lots of game experience. Fun to hang out with the other campers. good defensive drills!

— Ben E. Camper
SECURE YOUR SPOT – CAMPS SELL OUT!
Last year over 650 Sports Camps sold out, leaving 7,000+ campers on the waitlist. Due to high demand, early registration for our first-come-first-serve camps is strongly recommended.
Camp Dates & Prices
Programs: All Star & Elite Camp
Age Group: 12 - 16
Gender: Boys
Tuition: $745 overnight, $695 extended day. Steps to apply: 1. Register online with your $150 deposit (only refundable if not accepted). 2. Complete the All-Star and Elite Camp Application with letter of recommendation (found on details tab). 3. Once your deposit AND your application have been received, you will be contacted to confirm acceptance into the camp.
* Pricing is subject to change based on availability. Enroll today to secure current rates.