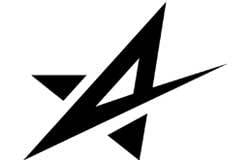 NBC Basketball Camp at The Warehouse
NBC Basketball Camp at The Warehouse
14

Reviews
Average Rating
Stars
NBC Basketball Camps will offer a summer day camp program for athletes at The Warehouse Athletic Facility in Spokane, WA. Join our talented coaches for fundamental basketball training and lots of fun!
NBC Basketball will be a complete skills basketball day camp at The Warehouse Athletic Facility in 2023. The Basketball Skills Day Camp is for athletes ages 9-13 and runs from 9am to 3pm daily. Join us this summer to improve your basketball fundamentals and have a blast!

Highlights Include
Total basketball skill development
Intensity station/confidence training
Personal assessment of athletic and basketball skills
Goal setting, mental toughness, confidence under pressure, skill mastery, enthusiasm, self-discipline, Christian values, and great fun
Encouraging atmosphere where campers walk away better athletes and people
Very caring staff who invest in each student
Camp Coaches
Coach

NBC Basketball Coaching Staff

NBC Camps coaches are known for their hard work, great attitude, and commitment to helping you reach your potential on and off the court.

View NBC Basketball Coaching Staff's Bio

⟩
Camp Details
NBC Complete Skills Camps are perfect for helping players improve their game during the summer in a fun and encouraging setting.
2023 NBC EASTERN WASHINGTON BASKETBALL CAMP

Complete Skills Basketball Day Camp
Dates: July 31 - August 3, 2023
Age Groups: Boys and Girls 9-13 years old
Daily Times: 9:00am-3:00pm
Campers for the Complete Skills Basketball Day Camp should bring a sack lunch, their own basketball, water bottle, and a completed medical release waiver (online).
CAMP DESCRIPTIONS
Basketball Skills Day Camp

Day Camps focus on the crucial keys for young or more beginning athletes to become excellent at the game of basketball. These camps are like our overnight camps but are specifically designed for younger or less advanced athletes. The intensity, curriculum, and schedule are more conducive for a younger athlete and we highly recommend this camp as a starting point for the younger player before coming to any overnight camp. We break our teaching into four focus areas: Individual offense, defense, shooting, and team skills. Campers are separated into teaching groups and teams based on their age and ability.
Complete Player Camps emphasize extensive skill development, intensity, enthusiasm, leadership, and teamwork. NBC Camps full-time staff work year-round to make NBC Camps the premier basketball camp in the world.
NBC Camps is the largest overnight basketball camp program in the world. We focus on total skill development emphasizing training the total athlete. Our camps elevate skill levels through intensive skill training. We break down each skill into specific portions which ingrain the skill and creates "muscle memory." The intensity of our camps helps maximize the "heightened" environment necessary for growth. Our camps are high-energy, fun, and unlike any other camp experience.
NBC HOOPGEAR
Get amazing gear at a discounted cost and pick it up at camp when you arrive. Premium ultra-soft zip hoodie, "Intensity" performance shirt perfect for intensity stations, and practice shorts for $99. Hoopgear price includes shipping and tax. Plus add the custom Baden NBC Camps Basketball for $45. Call 1-800-406-3926 to order your gear or select it when you register online. For more information visit www.nbccamps.com/store.
Camp Questions & Answers
What size ball should my child bring to camp?
For athletes under 11, we typically would recommend a 27.5 ball, however some at this age are comfortable with the 28.5. This is the size used for women's basketball through the professional ranks. Boys/young men should begin the transition to a 29.5 ball in late middle school and exclusively in high school.
Have more questions about camp such as the staff to camper ratio, what to bring, and registration/cancellation policies? For general questions visit https://www.nbccamps.com/faq and for basketball specific questions visit https://www.nbccamps.com/faq/basketball/
Show Less

See More

Questions & Answers
Overall Average Rating
Stars
Super Good

It was just amazing.

— Liam T. Camper

Comfortable Environment

Everyone was really nice and didn't feel inferior to the other kids. Felt really comfortable and could be himself.

— Joe T. Camper

Good balance of activities

Just the right balance between skill building, games, and motivational talks.

— Kammi S. Parent Rookie Day Camp
Show Less

See more

Reviews
Sportsmanship!

Worked as a team and really promoted good sportsmanship.

— Brittney M. Parent Rookie Day Camp

Loved the coaches

My camper loved the coaches.

— Mary C. Parent Basketball Skills

Better Person!

NBC camp made me realize how to be a better person on and off the court.

— Owen M. Camper

Great Instruction!

Coaches gave great instruction!

— Laura F. Camper

Fun Games!

Lots of skills taught in a short amount of time. Fun games/drills to learn the skills.

— Nicole S. Camper

Sportsmanship!

I like the way they break down the game (no dribbling is a great way for little kids or else the best player dribbles everywhere and then shoots. No real teamwork) Like the life/sportsmanship lessons.

— Lisa F. Camper

He Loved It!

My son said it was super fun and all the coaches were great and nice. He loved it! He got a lot of good skills and games he can continue to work on.

— Shelley Parent Complete Player

Taught me to be better

NBC taught me important life skills and values as well as how to play basketball better.

— Courtney G. camper

Impressed with coaches

I was impressed with the way the coaches intergrated "having fun" directly into the drills with the chants, etc. When you have a child who does not like to have attention on him, it forces them to step outside their comfort zone...and mine did so with a smile, which was so nice to see.

— Barbara H. Parent

Encouraging

I liked how kind and encouraging the coaches were. They helped me one on one before camp started. I would have liked more actual scrimmages.

— Parker T. Junior Camper

Good Camp

It was good, just a little confusing the first day.

— John R. Parent Complete Skills
SECURE YOUR SPOT – CAMPS SELL OUT!
Last year over 650 Sports Camps sold out, leaving 7,000+ campers on the waitlist. Due to high demand, early registration for our first-come-first-serve camps is strongly recommended.
Camp Dates & Prices
Programs: Basketball Skills Day Camp
Age Group: 9 - 13
Gender: Co-Ed
Hours of Camp Operation are 9:00am - 3:00pm daily. Bring a sack lunch each day.
* Pricing is subject to change based on availability. Enroll today to secure current rates.