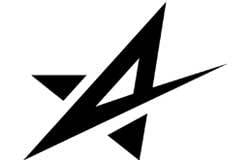 NBC Basketball Camp at Whitworth University
NBC Basketball Camp at Whitworth University
1

Review
Average Rating
Stars
Join us at Whitworth University this summer for an amazing camp environment where athletes are pushed to work their hardest and level up before their upcoming basketball seasons.
For nearly 25 years, NBC Camps at Whitworth University has been the leader in top-notch basketball instruction and character development for young athletes across the Inland Northwest. NBC's skill intensive camps will improve your ball handling skills, shooting form, defensive intensity, basketball IQ, confidence, and leadership. NBC Whitworth University camps are led by a veteran NBC team member, John Fazio, and range from beginner to advanced level camps. Join us in Spokane, WA, the basketball mecca, to take your game to the next level this summer!

REGISTRATION OPENS NOVEMBER 27!
Highlights Include
Personalized basketball evaluation, several hours of skill work, games, instruction and teaching per day
Learn critical life skills teaching points that challenge you to be your best on and off the court
Great competition and basketball training in an intensive and amazing learning environment
An atmosphere of encouragement, skill mastery, intensity, great fun, enthusiasm, Christian values and leadership training
Variety of camp types offered to meet your needs from beginners to college level
Camp Coaches
Camp Director

John Fazio

John Fazio is the Vice President of NBC Basketball Camps and has been directing camp programs and clinics for over 20 years. "Coach Faz" has many years of experience in YMCA, AAU, and has coached/trained players elementary through college level. In addition to summer camps, he directs Varsity Academy which includes about 150 athletes per year.

View John's Bio

⟩

Camp Director

Chris Koebelin

Chris has coached basketball at several levels for more than twenty years. He joined the NBC Camps team to run day camps in the Kitsap Peninsula. Over the past ten years he has coached Club, Select and AAU teams for both boys and girls 10-18 years of age.

View Chris Koebelin's Bio

⟩

Coach

NBC Basketball Coaching Staff

NBC Camps coaches are known for their hard work, great attitude, and commitment to helping you reach your potential on and off the court.

View NBC Basketball Coaching Staff's Bio

⟩
Camp Details
NBC Basketball Camps at Whitworth University will return with some awesome weeks of camp. This camp offers one of the most popular basketball camps in the country with more than a thousand participants each summer. There are several weeks, and camp types offered with options that will meet your desire to grow as a player and person.

2024 SPOKANE WHITWORTH NBC BASKETBALL CAMPS
There are several camp dates and types to meet your basketball goals. If you have questions regarding which camp to attend, please contact the Camp Director, John Fazio, through the NBC Camps Central Office for more information.

Complete Skills Junior Basketball DAY CAMP
Dates: June 20-23, 2024
Dates: June 24-27, 2024
Dates: July 22-25, 2024
Age Group: Boys and Girls 8-12 years old

Complete Skills Basketball DAY CAMP
Dates: August 5-8, 2024
Age Group: Boys and Girls 12-15 years old
Middle School & High School Complete Player Basketball Camp OVERNIGHT CAMP/Extended Day
Dates: June 20-23, 2024
Dates: June 24-27, 2024 (HS, boys only)
Dates: July 8-11, 2024
Dates: July 15-18, 2024
Age Group: Boys and Girls 11-18

Pure Shooting & Offensive Skills Basketball Camp OVERNIGHT CAMP/Extended Day
Dates: July 22-25, 2024
Age Group: Boys and Girls 12-18

Complete Player Junior Basketball Camp OVERNIGHT CAMP/Extended Day
Dates: July 8-11, 2024
Dates: July 15-18, 2024
Age Group: Boys and Girls 9 - 11

DAILY TIMES
Day Camps: 9am-4pm
Overnight and Extended Day
CAMP DESCRIPTIONS
Complete Skills Day Camps cover many of the same aspects as our overnight Complete Player Camps but with a schedule more suited for day camp structure. Campers will practice key fundamentals and compete in live-action drills and games. We cover our summer theme and conduct our leadership/life skills training curriculum as well.
Complete Player Basketball Camps cover the essential components of the game including individual and team offense, individual and team defense, shooting, ball handling, and more. We work on overall player development and help players improve both on and off the court.
At Pure Shooting Camps, campers are taught the Pure Shooting system with an emphasis on teaching shooting fundamentals as well as shot correction. We also work on individual offensive skills such as attacking the basket, ball handling, passing, and finishing.

Show Less

See More

Camp Details
Sample Daily Schedule
7:00 am

Wake Up

7:30 am

Breakfast

8:00 am

Ball Handling

9:00 am

AM Session: full court transition, post and guard stations, shooting stations, 5 man motion offense, inbound plays/games and tournaments

12:00 pm

Lunch

1:30 pm

PM Session: offensive attack moves, defensive positioning, court awareness/ 3v3 and 5v5 games

5:00pm

Dinner

6:30 pm

Evening Program and Leadership Groups

8:00 pm

Night Basketball Event

10:00 pm

Lights Out
ABOUT THE FACILITY
Whitworth University's 200-acre campus of red brick buildings and tall pines offers a beautiful, inviting, and secure environment. Campers will be staying in the university dorms. Each room has two beds available with nearby private shower facilities. These rooms are not air-conditioned, and we suggest you bring a fan. The quality cafeteria facility provides an all-you-can-eat salad bar with fresh fruit, hot entrees with beverage, sandwich, and cereal stations. Campers alternate being bussed to nearby local gyms when necessary and there is 24-hour security provided on campus throughout the summer. Whitworth is located seven miles north of downtown Spokane, Washington.
Roommates
Roommates for this site need to be requested before camp begins. If you have no preference, we will match you with a camper of the same gender and similar age. Contact [email protected] if you need to add a roommate request to an existing registration.

Camp Questions & Answers
Where do we pick up and drop off extended day campers for the Spokane Basketball Camps?
Typically extended day campers can be picked up and dropped off at The Field House (Main Gym) on campus. The Camp Director will provide detailed pick-up and drop-off times and locations prior to the start of camps.
Where is NBC Basketball at Whitworth camp check-in located?
For overnight camps, check-in is typically located at the Hixson Union Building on the Whitworth campus. For day camps, it is usually at the gym on campus. The camp director will provide check-in locations and times via email prior to the start of each camp.
Have even more questions about camp such as the NBC staff to camper ratio, what to bring, and registration/cancellation policies? For general camp FAQ's - https://www.nbccamps.com/faq.
Show Less

See More

Questions & Answers
Camp Reviews
Overall Average Rating
Stars
Eager to attend again next year.

— Anonymous
SECURE YOUR SPOT – CAMPS SELL OUT!
Last year over 650 Sports Camps sold out, leaving 7,000+ campers on the waitlist. Due to high demand, early registration for our first-come-first-serve camps is strongly recommended.