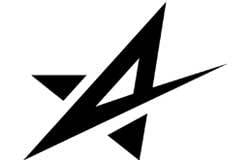 NBC Basketball Camp at Whitworth University
NBC Basketball Camp at Whitworth University
42

Reviews
Average Rating
Stars
Join us at Whitworth University this summer for an amazing camp environment where athletes are pushed to work their hardest and level up before their upcoming basketball seasons.
For nearly 25 years, NBC Camps at Whitworth University has been the leader in top-notch basketball instruction and character development for young athletes across the Inland Northwest. NBC's skill intensive camps will improve your ball handling skills, shooting form, defensive intensity, basketball IQ, confidence, and leadership. NBC Whitworth University camps are led by a veteran NBC team member, John Fazio, and range from beginner to advanced level camps. Join us in Spokane, WA, the basketball mecca, to take your game to the next level this summer!

Highlights Include
Personalized basketball evaluation, several hours of skill work, games, instruction and teaching per day
Learn critical life skills teaching points that challenge you to be your best on and off the court
Great competition and basketball training in an intensive and amazing learning environment
An atmosphere of encouragement, skill mastery, intensity, great fun, enthusiasm, Christian values and leadership training
Variety of camp types offered to meet your needs from beginners to college level
Camp Coaches
Camp Director

John Fazio

John Fazio is the Vice President of NBC Basketball Camps and has been directing camp programs and clinics for over 20 years. "Coach Faz" has many years of experience in YMCA, AAU, and has coached/trained players elementary through college level. In addition to summer camps, he directs Varsity Academy which includes about 150 athletes per year.

View John's Bio

⟩

Camp Director

Chris Koebelin

Chris has coached basketball at several levels for more than twenty years. He joined the NBC Camps team to run day camps in the Kitsap Peninsula. Over the past ten years he has coached Club, Select and AAU teams for both boys and girls 10-18 years of age.

View Chris Koebelin's Bio

⟩

Coach

NBC Basketball Coaching Staff

NBC Camps coaches are known for their hard work, great attitude, and commitment to helping you reach your potential on and off the court.

View NBC Basketball Coaching Staff's Bio

⟩
Camp Details
NBC Basketball Camps at Whitworth University will return with some awesome weeks of camp. This camp offers one of the most popular basketball camps in the country with more than a thousand participants each summer. There are several weeks, and camp types offered with options that will meet your desire to grow as a player and person.

2023 SPOKANE WHITWORTH NBC BASKETBALL CAMPS
There are several camp dates and types to meet your basketball goals. If you have questions regarding which camp to attend, please contact the Camp Director, John Fazio, through the NBC Camps Central Office for more information.

Complete Skills Junior Basketball DAY CAMP
Dates: June 20-23, 2023
Dates: June 26-29, 2023
Dates: July 24-27, 2023
Age Group: Boys and Girls 8-12 years old

Complete Skills Basketball Camp DAY CAMP
Dates: August 7-10, 2023
Age Group: Boys and Girls 12-15 years old
Middle School & High School Complete Player Basketball Camp OVERNIGHT CAMP/Extended Day
Dates: June 20-23, 2023
Dates: June 26-29, 2023
Dates: July 10-14, 2023
Dates: July 17-20, 2023
Age Group: Boys and Girls 11-18

Pure Shooting & Offensive Skills Basketball Camp OVERNIGHT CAMP/Extended Day
Dates: July 24-27, 2023
Age Group: Boys and Girls12-18

Complete Player Junior Basketball Camp OVERNIGHT CAMP/Extended Day
Dates: July 17-20, 2023
Age Group: Boys and Girls 9 - 11

DAILY TIMES
Day Camps: 9am-4pm
Overnight and Extended Day
CAMP DESCRIPTIONS
Complete Skills Day Camps cover many of the same aspects as our overnight Complete Player Camps but with a schedule more suited for day camp structure. Campers will practice key fundamentals and compete in live-action drills and games. We cover our summer theme and conduct our leadership/life skills training curriculum as well.
Complete Player Basketball Camps cover the essential components of the game including individual and team offense, individual and team defense, shooting, ball handling, and more. We work on overall player development and help players improve both on and off the court.
At Pure Shooting Camps, campers are taught the Pure Shooting system with an emphasis on teaching shooting fundamentals as well as shot correction. We also work on individual offensive skills such as attacking the basket, ball handling, passing, and finishing.
NBC HOOPGEAR
Get amazing gear at a discounted cost and pick it up at camp when you arrive. Premium ultra-soft zip hoodie, "Intensity" performance shirt perfect for intensity stations, and practice shorts for $99. Hoopgear price includes shipping and tax. Plus add the custom Baden NBC Camps Basketball for $45. Call 1-800-406-3926 to order your gear or select it when you register online. For more information visit www.nbccamps.com/store.
Show Less

See More

Camp Details
Sample Daily Schedule
7:00 am

Wake Up

7:30 am

Breakfast

8:00 am

Ball Handling

9:00 am

AM Session: full court transition, post and guard stations, shooting stations, 5 man motion offense, inbound plays/games and tournaments

12:00 pm

Lunch

1:30 pm

PM Session: offensive attack moves, defensive positioning, court awareness/ 3v3 and 5v5 games

5:00pm

Dinner

6:30 pm

Evening Program and Leadership Groups

8:00 pm

Night Basketball Event

10:00 pm

Lights Out
ABOUT THE FACILITY
Whitworth University's 200-acre campus of red brick buildings and tall pines offers a beautiful, inviting, and secure environment. Campers will be staying in the university dorms. Each room has two beds available with nearby private shower facilities. These rooms are not air-conditioned, and we suggest you bring a fan. The quality cafeteria facility provides an all-you-can-eat salad bar with fresh fruit, hot entrees with beverage, sandwich, and cereal stations. Campers alternate being bussed to nearby local gyms when necessary and there is 24-hour security provided on campus throughout the summer. Whitworth is located seven miles north of downtown Spokane, Washington.
Roommates
Roommates for this site need to be requested before camp begins. If you have no preference, we will match you with a camper of the same gender and similar age. Contact [email protected] if you need to add a roommate request to an existing registration.

Camp Questions & Answers
Where do we pick up and drop off extended day campers for the Spokane Basketball Camps?
Typically extended day campers can be picked up and dropped off at The Field House (Main Gym) on campus. The Camp Director will provide detailed pick-up and drop-off times and locations prior to the start of camps.
Where is NBC Basketball at Whitworth camp check-in located?
For overnight camps, check-in is typically located at the Hixson Union Building on the Whitworth campus. For day camps, it is usually at the gym on campus. The camp director will provide check-in locations and times via email prior to the start of each camp.
Have even more questions about camp such as the NBC staff to camper ratio, what to bring, and registration/cancellation policies? For general camp FAQ's - https://www.nbccamps.com/faq. For specific questions about the basketball training at camp - https://www.nbccamps.com/faq/b...
Show Less

See More

Questions & Answers
Overall Average Rating
Stars
Awesome Experience

This is a great program! My son learned a ton, felt safe and happy, and really enjoyed getting to get his hands on the ball. He said staff were all happy and helpful. Thank you so much for making such positive memories for my son.

— Parent

Great Environment

The energy at NBC Camps is unmatched.

— Angus T. Camper

Amazing experience!

Camp got my daughter excited about basketball! She has been playing for 5 years and was never that in to it, after a week of encouragement and skill building she is having so much fun playing! Every night she came home and wanted to shoot more. This was an amazing experience- we wish we would have started this camp with her when she was younger! Thank you!

— Sarah E. Parent Complete Skills
Show Less

See more

Reviews
Improved in Basketball and in Life

NBC Camps not only helped me improve in basketball but also life and becoming a better person. I continued to improve my skills in the game and it helped me be comfortable with being uncomfortable.

— Gabby M. Camper Complete Player

Encouring and Better Shooter

I learned how to become a better shooter, and how to finish when attacking the basket. The coaches were very encouraging and spent time helping me.

— Morgan S. Camper Shooting & Attack Moves

More than basketball

Loved that it's not just about basketball and I love the letter writing activity.

— Jessica P. Parent Complete Player

Gained skills and confidence

My daughter went into camp apprehensive. She was worried about not knowing anyone or how her skills would match up. She came out of camp excited! She can't wait to come back. She loved her coaches! She made new friends! She gained skills & also a lot of confidence in her own abilities both on the court & off it. She'll be back. Thank you for putting on such a great camp.

— John R. Parent Complete Player

Excellent topics

The topic of your devotions was excellent and from the award winners statements you could tell it made an impact.

— Julie B. Parent Complete Player

Energy!

Loved the energy from the coaches!

— Mandi T. Parent Complete Skills

Made new friends

We love how our son feels about himself as a person and a ball player when we pick him up. We love listening to him tell us about the connections he has made with the coaches and participants.

— Kelli T. Parent All Star & Elite

Develop the all around athlete

Great overall skills camp. The coaches met my expectations for developing an all around athlete with good character and work ethic. They reiterated many things I have been sharing with my child. I love it when they can hear it from someone else as well.

— Jill P. Parent Complete Skills

Players and People!

Overall made my son and daughter better players and people. I love how you incorporate both into sports.

— Daeton D. Parent

After 3 Years!

The registration is easy and check-in is well-organzied. After 3 years I can say the coaches are always kind, fun, talented, and good people. The food is amazing.

— Paige C. Camper

Camp Well Done!

I felt that the camp was really well done. Don't know how you could do better. The food was really good. The coaches pushed us really hard.

— Noah P. Camper

First Camp!

I had fun. This was my first basketball camp. It was hard to make friends at first, but I did make some friends after a couple days. My coach was really good. She was really nice and helpful.

— Celista H. Camper

Loved the Coach!

My son liked meeting new people and playing with kids he hadn't ever played with before. He liked the food, and loved his coach.

— Joel K. Parent

Learned to be Better!

My daughter feels she learned how to be a better shooter, dribbler and ball handler.

— Lydia W. Parent

Organized!

The NBC Camp was organized, timely, good use of time, good environmet and facility.

— Carson B. Camper

Skills!

I learned how to power up to the basket, new cuts, and off-call movement.

— Mia S. Camper Position Specific

Camp is Special!

It was so different than what I'm used to; this camp is special and has that extra little something in it.

— Ahnica S. Camper Pure Shooting

Learned Skills!

At camp I learned skills about my shooting; helping my shot form, balance, and consistency.

— Adam L. Camper Pure Shooting

Loved It!

My son hasn't stopped talking about Fred Crowell and his impact on him. His words really stayed with him and he continues to tell me the information he has learned. He has LOVED the coaches, players, difficulty, and environment of the camp! He really feels like he has grown as a player and person. THANK YOU!

— Kim H. Parent All-Star and CIC

Friends.

It has been a great experience and a chance for me to make friends.

— Jaxen T. Camper Complete Player

Encourage!

You all are encouraging and push us to be the best we can be. Camp made me a better player.

— Naomi K. Camper Complete Player

Best Camp!

Focus was on skill building and I learned so much more than our regular team practices. Coaches were hard and pushed us but still kind. Best camp ever.

— Jayme G. Camper Complete Player Jr.

Camp is very good!

Your camp is very good and you taught me to have confidence, to be a great teammate and to be a better leader off and on the court.

— Carson S. Camper All-Star

Impressed With NBC Camps!

We are very impressed with NBC Camps - very organized, excellent instruction, focus on the character of the player, lodging, and good food. Whitworth was great!

— Sarah V. Parent Complete Player

Personal Development!

I love the way NBC Camps adds in personal development and character building to a great basketball camp. That is huge!

— Tyson H. Camper Complete Player

Enjoyed Time!

Overall, my kiddo enjoyed her time at camp. She came back more pumped about basketball and practicing her skills daily. She connected with her teammates and absolutely loved the college/dorm life experience. She is excited about going to college in the future.

— Ariel S. Parent Complete Player

Loved Off Court Discussion!

I loved the off-court discussion that took place with the kids! The testimonies and stories are something that kids don't get enough of!

— Caden B. Parent Complete Player

Loved Camp!

I totally believe in NBC Camps and the philosophy behind the teachings.

— Megan D. Parent All-Star Camp

Love The Energy!

I love, love the messages and energy at camp. I love that my child is comfortable talking about God and the inspirations the coaches gave her while at camp. The stories touched her heart! She also learned new skills to practice to improve in the game she loves too!

— Alyssa F. Parent Complete player

I loved it!

Great coaching and drills.

— Kevin W. Camper Pure Shooting

Focus on Important Things!

My husband and I love NBC Camps. We both went to NBC Camps ourselves. I love the characteristics and teachings. I believe athletics build so many important characteristics and NBC Camps really focuses on these important things. NBC Camps continues to focus on the things that really benefit all athletes.

— Jennifer S. Parent Pure Shooting

Really Nice!

From the parent perspective, camp was well organized, positive, skillfully beneficial, and a great first overnight camp experience for my son. The staff seemed really nice and knowledgeable and were helpful. My son will be attending again.

— Heidi D. Parent Complete Player

Commited!

I appreciated the commitment each coach had to help each camper!

— Kammy C. Parent Pure Shooting

Positive Reinforcement.

It was fun to play basketball. The camp encouraged me to be a solid person, in the game and out.

— Kerri E. Camper Complete Player

NBC Camps Was Terrific!

NBC Camps did a terrific job of showing my young athlete how she can incorporate her spiritual life into everyday academic and sports activities. Thank you!

— Kimberly G. Parent Team Camp

Better Person!

I liked that we talked about being a better person on the court and off!

— Hailey M. Parent Complete Player

Positive and Encouraging!

Everyone was very positive and encouraging. The environment felt very healthy!

— Tristen H. Parent All-Star Camp

Best Camp Yet.

They knew my child as soon as he walked in from previous camps. Seemed like my son had probably the best year at camp!

— Angie L. Parent Jr. Camp

Encouraged Students!

I liked that NBC Camps encourages students to be good examples and individuals as well as good basketball players!

— Sofie T. Parent Complete Player
SECURE YOUR SPOT – CAMPS SELL OUT!
Last year over 650 Sports Camps sold out, leaving 7,000+ campers on the waitlist. Due to high demand, early registration for our first-come-first-serve camps is strongly recommended.