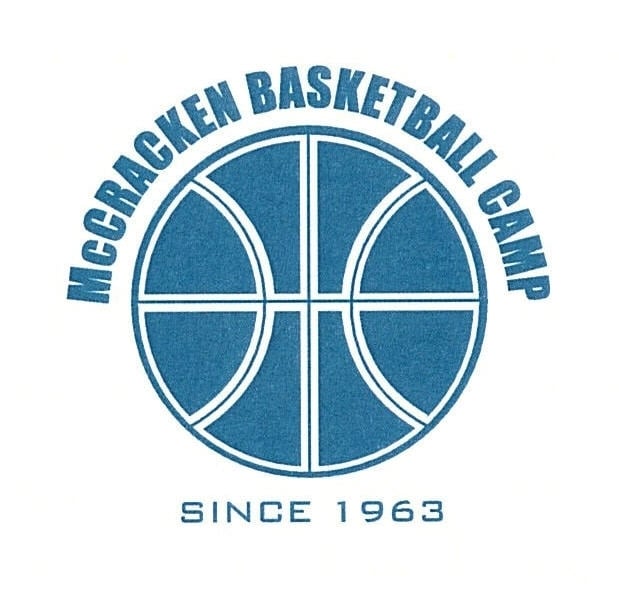 McCracken Basketball Camp Adrian College
McCracken Basketball Camp Adrian College
14

Reviews
Average Rating
Stars
IMPROVE YOUR GAME AND HAVE SERIOUS FUN AT
MCCRACKEN BASKETBALL CAMPS
This highly sought after camp in Adrian, Michigan, offers the perfect balance of skills, drills, and fun during summer 2023. Receive instruction from Todd German and the McCracken Basketball staff to work on your individual and team play skills that will give you the confidence and tools to help become a successful athlete.
McCracken Basketball Camps Complete Skills Program offers detailed, personal instruction and drills to help players thrive, gain a deeper understanding of the game, and develop their skills at every position.

Highlights Include
Skill-appropriate drills for each player and drill group
Top competition in daily league games and scrimmages
Individual and group contests for awards
Camp Coaches
Camp Director

Todd German

Coach German has been involved with The McCracken Basketball Camp for over 40 years - as a camper, counselor, Assistant Camp Director, and now as Camp Director. German was a standout high school and college athlete from Bronson, MI. He played basketball at Kalamazoo Valley Community College and Manchester College; he was the leading scorer, rebounder, and MVP at. German received his master's degree from Western Michigan University.

View Todd's Bio & Basketball Tips

⟩

Camp Coach

David Vogel

David Vogel is a current Graduate Assistant Coach at Texas Christian University. Prior to coaching, he finished his playing career at DePauw. The Bluffton, Ind., native graduated in 2018 with a degree in communications. He is a longtime camper and coach at McCracken Basketball Camps. He attended Norwell High School where he led his team to the IHSAA State Finals.

Camp Director

Stephanie Miller

The seventh head coach in the GC women's basketball program's 52-year history, 1997 Michigan State University graduate Stephanie Miller begins her seventh year with the Maple Leafs in 2017-18.

View Stephanie Miller's Bio

⟩

Camp Coach

Mark Anderson

Mark Anderson has been coaching at McCracken Basketball Camps for over 37 years. His experience includes coaching at the high school, club, college, and professional level.

View Mark's Bio

⟩

Staff

McCracken Basketball Camps

The director will be joined by trained, high-energy counselors who will help coach campers and supervise all camp activities.
Camp Details
2023 DATES

Boys: July 16-19
Girls: July 23-26
Camp Hours
All Campers Check-in: Sunday between 1PM-2PM at Estes Hall.
All Campers Closing Ceremony: Wednesday at 3:30PM. Check-out following at 4:30PM.
OVERNIGHT CAMPERS
ROOM KEYS
Available upon request at check-in time for a $20.00 deposit. Deposits will be returned at checkout when the room key is returned. The deposit is forfeited if the key is lost.
CAMP MAIL
If you wish to receive mail while at camp, please address as: Camper's Name, c/o McCracken Basketball Camp, Adrian College, Adrian, Michigan 49221
SUPERVISION
Campers are supervised 24 hours a day. The staff live in the dormitories with the campers and participate in all camp activities, both on and off the court.

EXTENDED DAY CAMPERS
On the first day of camp, all extended day campers should arrive between 1PM-2PM dressed and ready to play. Drop off and pick up locations will be given out at registration.
Sunday:
♦ Commuter Campers stay until 9:45PM.
♦ Dinner is provided.
Monday-Tuesday:
♦ Commuter Camper Hours are 9AM-9:45PM.
♦ Lunch and dinner provided.
Wednesday:
♦ Commuter Camper Hours are 9AM-4:30PM.
♦ Lunch is provided. Check-out immediately following closing ceremony.
Daily Schedule: SUN 2PM-9:45PM, MON-TUES 9AM-9:45PM, WED 9AM-4:30PM

CELL PHONES
Campers are allowed to bring a cell phone to camp. Cell phones must be kept in the dorm room and can only be used there (not in the gym, cafeteria, etc.). Please talk to your child prior to arrival about using cell phones only to communicate important camp information (pick-up time, game schedule, etc.). We would also hope that you, as parents, keep calls to your child to a minimum. Part of the camp experience is giving your child the chance to get away and to be on their own. Cell phones are not necessary as there are pay phones available. Should an event arise, the Site Director will have a phone available for campers to use and/or will personally contact the parents.
PICTURES
A group picture of the campers may be ordered at check-in time for a fee of $5. The group picture will be handed out before the end of the camp session.
PRE-CAMP CHECKLIST
To view your customer account, complete your mandatory forms, pay balance dues, and review important camp information, visit Pre-Camp Checklist. All necessary camp information is on this page. If there are any imperative changes prior to camp start, registered campers will be notified via email and this webpage will be updated!
PACKING LIST
Below is a suggested list of clothes, equipment, and personal items. US Sports Camps is NOT responsible for lost or stolen articles or money.
● Athletic, on-court clothing
● Athletic shoes
● Water bottle
● Packed lunch and snacks
● Small gym bag/backpack
OVERNIGHT CAMPERS ONLY:
● Athletic clothing mentioned above
● Comfortable off-court clothing
● Flip flops
● Toiletries
● Personal items & medications
● Washcloth and bath towel
● Fan (optional)
● Pillow, pillowcase, bed sheets, comforter, or sleeping bag
CAMPER EVALUATION
Upon arrival, all participants are evaluated by the staff so that their own instructional needs can be addressed throughout the week. In addition, campers will be evaluated and then split up into smaller groups according to age and ability.
MEDICAL PROTOCOL
The camp staff will be able to help with illness or injury. In case of an emergency, campers will be transported to the nearest hospital.
COMPANY POLICIES
For information regarding our cancellation policy and all other company policies, please visit USSC Policies.
TRANSPORTATION
Transportation is not provided by the camp to or from any airports. If you are flying to or from camp, we recommend using an airport shuttle service. Please schedule flights as close as you can to the check-in times on the first day and check-out times on the last day.
BASKETBALL CAMP FAQ
For general questions about our basketball camps please see our FAQ page.
*Please note, this information is subject to change.

Show Less

See More

Camp Details
Sample Daily Schedule
7:30 AM

Wake-up

8:00 AM

Breakfast

9:00 AM

Lectures/Demonstrations

9:45 AM

Drills/Stations/Scrimmage

12:00 PM

Lunch

1:00 PM

Rest

2:00 PM

Lectures/Demonstrations/Contests

3:00 PM

Drills/Stations/Scrimmage

4:30 PM

Individual Instruction/Free Time

5:30 PM

Dinner

6:30 PM

League Games

9:00 PM

Night Program

9:45 PM

Extended Day Campers Depart

10:30 PM

Lights Out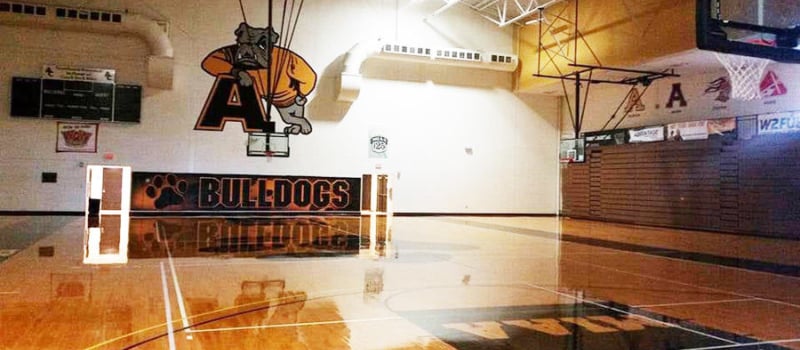 Adrian College is located in Adrian, Michigan, approximately one hour southwest of Detroit, just off U.S. Highway 223. Campers will be stay in the dorms on campus and in past summers have stayed 2 per room. All meals will be served in the school cafeteria.
Basketball instruction and play will take place in the Merrilat Sport and Fitness Center. Built in 1990, Merillat Sport and Fitness Center provides educational, recreation and fitness facilities for all Adrian College students, faculty members and staff. The 80,000 square-foot complex includes a multi-sport forum for general recreational use with courts for basketball, volleyball and tennis, surrounded by a one-tenth mile indoor track.
Overall Average Rating
Stars
Thank you for this experience!

August 3, 2021: Jase had a great time and learned many new basketball skills! He also made a lot of new friends, which was the best part for him after a year of COVID. Thank you for this experience!

— Jessica P., Parent

can't wait to go back next year!

August 1, 2021: My campers first time at overnight camp and can't wait to go back next year! Loved the coaching staff and playing with the other campers.

— Lindsey S., Parent

She had a great time

July 29, 2021: She had a great time, she loved the games and is excited to go next year!

— Jennifer M., Parent
Show Less

See more

Reviews
enjoyed the dorm experience

July 19, 2019: Bryce enjoyed playing all the games and getting extra court time. He had a blast with the counselors and his friends and enjoyed the dorm experience.

— Melanie P., Parent

enjoyed the experience

July 19, 2019: Dean enjoyed the experience, as being his first time away at a basketball camp, he hopes to return next year!

— Sadie S., Parent

Jake hopes to attend camp again next year

July 18, 2019: This was Jake's first time at McCracken Basketball Camp. He had many wonderful experiences and stories to share with us. He told us about all the drills, league games, and competitions. Jake says his skills improved a lot and he loved that the coaches talked about the importance of being a good team member and taking care of each other. Jake hopes to attend camp again next year.

— Chanley W., Parent

My daughter is a new basketball player and loved camp!

July 27, 2016: I want to start off by saying that I personally love McCracken Basketball Camp. I went there 4 summers myself when I was ages 9-12. My daughter is a very new basketball player and she learned way more at this camp than I could ever teach her (I used to play myself but it has been a long time!) She absolutely loved camp and told us that she had the best time. She loved the contests, the skill work, the scrimmaging and the fun camp activities. She is definitely a stronger player.

— Lana J., Parent

More than just a basketball camp.

July 27, 2016: This was more than just a basketball camp. Not only did it teach the game of basketball, it also was a wonderful life experience. I loved the focus on sportsmanship.

— Jen L., Parent

Such a positive experience.

July 28, 2016: Excellent drills, games, and activities. Such a positive experience.

— Sarah D., Parent

My daughter was inspired by the talent at camp.

July 29, 2016: For my beginner basketball player, she was inspired by the talent and the coaching to move forward with her own training. She learned drills she could do on her own to improve as well as the importance of teamwork.

— Rohanna L., Parent

We'll be back next year

July 30, 2015: One of the workers made an impact on my son and spent some one on one time helping him. The only thing I would recommend is meeting each of the workers and understanding their background. As a parent, this would help set your mind at ease.

— Julie S., Parent

Camp was excellent

August 2, 2015: My favorite was meeting new people and getting to make new friends. The shooting day was great too since I needed help on my form and I got increasingly better. I even got second place in the shooting competition and now I can come meet everyone again in October!

— Telessa S., Camper

I loved the 5 v 5 tournaments

July 28, 2014: I had a great time at the McCracken basketball camp. The coaches were great, and so were the facilities. I look forward to coming back next year.

— Devon K., Camper

Excellent camp

August 16, 2014: Our daughter was registered as a day camper as we were nervous about her age no willingness to stay overnight. After one day she was begging to be an overnight camper. The instructors were enthusiastic, knowledgeable and sincere. We will 100% be registering our daughter next year. We've already began recruiting friends.

— Allyson M., Parent
SECURE YOUR SPOT – CAMPS SELL OUT!
Last year over 650 Sports Camps sold out, leaving 7,000+ campers on the waitlist. Due to high demand, early registration for our first-come-first-serve camps is strongly recommended.
Camp Dates & Prices
* Pricing is subject to change based on availability. Enroll today to secure current rates.
* Pricing is subject to change based on availability. Enroll today to secure current rates.