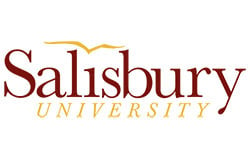 Nike Boys Basketball Camp Salisbury University
Nike Boys Basketball Camp Salisbury University
25

Reviews
Average Rating
Stars
Improve your game and have serious fun
at Nike Basketball Camps
Head to the Salisbury University in summer 2023 and receive instruction from SU Head Men's Basketball Coach Maurice Williams and staff. This boys camp is formatted to help fine-tune your shooting, footwork, and ball-handling skills to ultimately improve your mental toughness and confidence.
The Complete Skills Camp helps players of all abilities develop athletically, refine fundamental basketball skills and enhance their skill set at the post, wing or guard position.
Highlights Include
Daily emphasis on fundamental shooting development, team play and more
Discussions on basketball situational play, including time and game management
Receive a Nike Basketball Camp t-shirt and other prizes!
Camp Coaches
Camp Director

Maurice Williams

Maurice "Mo" Williams returns for his fourth season as the head coach of the Sea Gull men's basketball team in 2022-23. William's second season as head coach saw the Sea Gulls participate in a shortened season due to the COVID-19 pandemic. Salisbury was able to compete in seven games during the 2020-21 season for a record of 4-3. Williams was able to put together a competitive schedule despite the uncertainties that came with competing during the pandemic, including matchup with No. 1 ranked Randolph Macon.

View Maurice's Bio

⟩

Co-Director

Sean Brown

Sean Brown is in his seventh year as the top assistant for the Frostburg State men's basketball program. He previously served as a graduate assistant in the 2004-05 season and a student assistant from 2002-04.

View Sean's Bio

⟩
Camp Details
July 31-August 3, 2023

All Campers Check-in: Monday between 1pm-2pm
All Campers Closing Ceremony: Thursday between 11:30am and 12pm
OVERNIGHT CAMPERS
Campers will reside in Severn Residence Hall on campus. Roommate assignments are finalized the day prior to the first day of each camp session. If a camper has made a roommate request, it will be accommodated. You will be contacted in advance should we have any questions regarding roommate requests. If you don't have a roommate request, you will be placed in a room with someone near your age. It will be a great opportunity to meet someone new!
Bathrooms: Shared
Linens: Not provided
Air-conditioning: Yes
Pool: TBA
Room Key Deposit: TBD
Suggested Spending Money: $30-$50
EXTENDED DAY CAMPERS
On the first day of camp, all extended day campers should arrive dressed and ready to play. Drop off and pick up locations will be given out at registration.
Monday:
♦ Extended Day Campers stay until 8:30pm.
♦ Dinner is provided.
Tuesday-Wednesday:
♦ Extended Day Camper Hours are 9am-8:30pm.
♦ Lunch and dinner provided.
Thursday:
♦ Extended Day Camper Hours are 9am-12pm.
♦ Lunch is not provided.
♦ Check-out immediately follows closing ceremony.
Daily Schedule: MON 2pm-8:30pm, TUES-WED 8:45am-8:30pm, THURS 9am-12pm


PRE-CAMP CHECKLIST
To view your customer account, complete your mandatory forms, pay balance dues, and review important camp information, visit Pre-Camp Checklist. All necessary camp information is on this page. If there are any imperative changes prior to camp start, registered campers will be notified via email and this webpage will be updated!
PACKING LIST
Below is a suggested list of clothes, equipment, and personal items. US Sports Camps is NOT responsible for lost or stolen articles or money.
● Athletic, on-court clothing
● Athletic shoes
● Water bottle
● Small gym bag/backpack
OVERNIGHT CAMPERS ONLY:
● Athletic clothing mentioned above
● Comfortable off-court clothing
● Flip flops
● Toiletries
● Personal items & medications
● Washcloth and bath towel
● Fan (optional)
● Pillow, pillowcase, bed sheets, comforter, or sleeping bag
CAMPER EVALUATION
Upon arrival, all participants are evaluated by the staff so that their own instructional needs can be addressed throughout the week. In addition, campers will be evaluated and then split up into smaller groups according to age and ability.
MEDICAL PROTOCOL
Most camps have an athletic trainer on-site to help with illness or injury. In case of an emergency, campers will be transported to the nearest hospital.
COMPANY POLICIES
For information regarding our cancellation policy and all other company policies, please visit USSC Policies.
TRANSPORTATION
Transportation is not provided by the camp to or from any airports. If you are flying to or from camp, we recommend using an airport shuttle service. Please schedule flights as close as you can to the check-in times on the first day and check-out times on the last day.
NIKE BASKETBALL CAMP FAQ
For general questions about our basketball camps, please see our FAQ page.
*Please note, this information is subject to change.

Show Less

See More

Camp Details
Sample Daily Schedule
7:00 AM

Overnight campers wake up, shower

8:00 AM

Overnight campers eat breakfast

9:00 AM

Extended Day campers arrive - Ball Handling Skills & Drills

9:20 AM

Skill Development

10:15 AM

1st Set of Games

11:15 AM

2nd Set of Games/Film Session

12:30 PM

Lunch

1:40 PM

Line-up/Camp Lecture

2:15 PM

3rd Set of Games/Film Session

3:00 PM

Skills contests

5:00 PM

Free Time

6:00 PM

Dinner

7:00 PM

Back to gym, league games/evening activities

8:30 PM

Extended Day campers depart

9:00 PM

Overnight campers to rooms - lights out
The Maggs Physical Activities Center is home to the Salisbury University varsity athletic teams and the physical education department. The main gymnasium, on the lower level, is home to the men's and women's basketball teams and the women's volleyball team. The main gym can seat over 2,300 fans and features a press box, wireless internet, sound system and an electronic scoreboard.
Overall Average Rating
Stars
Coaches energy was high the entire day.

August 2, 2021: Ability to work with Coach Caitlyn to get tips and fundamentals that will improve his play was great. He had wonderful positive reinforcement from Coach Tucker. All the coaches in the camp were very interactive and engaging. The coach's energy was high the entire day.

— Hoyte C., Parent

This was worth every cent to see his smile.

August 2, 2021: Brayden had a fantastic time and talked every night for hours about all the drills, scrimmages & coaches!! He was glad to have the assessment at the end that critiqued his game, he found it very helpful! The staff and coach's were super nice and helpful! The lunch provided everyday was delicious with a wide variety of options. He said he's going to miss playing with the camp & coaches. This was worth every cent to see his smile. Will definitely be attending again.

— Michelle S., Parent

The staff was very friendly and ENCOURAGING!

August 1, 2021: The staff offered early morning workouts which Benjamin loved. He also liked the rebounding drills. The staff was very friendly and ENCOURAGING! It was a great experience.

— Hope G., Parent
Show Less

See more

Reviews
We really appreciate the staff

July 6, 2018: This is a true improvement camp, it really pushed my son's skill set in a safe supportive environment. It also sparked his motivation in seeing what hard work can do when paired with potential. We really appreciate the staff at this camp!

— Henry L., Parent

He loves the coaching

June 26, 2018: This is the second year our son has attended this camp! He loves the coaching, scrimmages, optional training in the morning, and especially the dining hall!

— Christina E., Parent

My son had a wonderful time

June 28, 2018: The coaches were very encouraging. They had some great guest speakers as well! My son had a wonderful time and learned a lot as well.

— Darrell T., Parent

I would highly recommend Salisbury University

June 28, 2018: I signed my son up for both the shooting and complete skills day camp. He enjoyed the shooting camp so much that I paid the additional hundred dollars for him to be an overnight camper for the complete skills camp! I would highly recommend Salisbury University to any parent seeking a safe and informative basketball camp. Well done!

— Alvin H., Parent

​Camp was well organized

July 10, 2017: Camp was well organized and staff did a great job keeping my son safe (peanut/tree nut allergy). He enjoyed staying in the dorms, and meeting new people. Learned a lot of new skills and seems to be putting them to good use.

— Averill A., Parent

Atmosphere was great

July 3, 2017: Atmosphere was great, staff was great, facilities & food were great. I appreciate the honest evaluation at the end of camp. I would recommend extending the camp to 5 days!

— Marcus R., Camper

Chad Barenkowski was awesome

June 30, 2017: The most fun I had during camp was in our games against other kids. It was very competitive and our coach, Chad Barenkowski was awesome!

— Yannis C., Parent

My son liked making new friends

June 30, 2017: My son liked working with the SU basketball players and also making new friends!

— Vaucour J., Parent

One of the best experiences in my lifetime

My son was very pleased! He referred to the camp as "One of the best experiences in my lifetime".

— Tammie M., Parent

The staff was just awesome!

Merkel is a great coach and the staff there was just awesome! This camp will definitely make you better but you gotta love the sport like I do.

— Matthew S., Camper

The college coaches really cared about you improving your game.

My son was pleased to have improve his shooting structure. He made a lot of new friends, who want to met again next year. He told me, it was well worth the amount and enjoy the chef. The head always was happy and positive. The college coaches really cared about you improving your game.

— Teresa G., Parent

I made a lot of new friends.

I made a lot of new friends. I just loved the coaching staff available to me. I came to learn about improving my game and that is what I did best, improved my game.

— Brendan C., Camper

Great time at Nike Basketball Camp

Nike Camps are GREAT! They provide alot of knowledgable people and staff that know the sport and cant help the campers achieve many goals and dreams. The staff goes above and beyond to make everyone feel included.

— Parent

True role models

The young men that were coaches were true role models. Boys learned a lot of skills but also about how to be good team players.

— Parent

This was a really fun camp

It is very fun and exciting and you meet lots of new friends. Its really cool being coached by college kids and you really improve your ball handling.

— Camper

Great basketball and overall camp

Camp was great! I had a lot of fun while learning the fundamentals of the game. The dorm rooms were clean and cool, thanks to the AC. The all you can eat food in the dining hall was a great treat. I can't wait to come back again next year!

— Camper

Fantastic camp

The coaches were wonderful. The camp provided both physical training and mental support for these young boys. It was terrific.

— Parent

Recommend

This by far was one of the best camps that my son has attended for basketball training!! The entire staff has an exceptional gift for bringing out the best in each camper! I highly recommend this camp!

— Parent

Awesome evaluation

Excellent camp that teaches and developes each individuals game. An awesome evaluation at the end to give each player "work on points".

— Robert Gray Parent

Thank You

Fantastic drills and conditioning. The boys learned about hard work and sticking with something, even when it hurts. Thanks so much and look forward to next summer.

— Parent

This was far the best camp.

I have been to 4 other camps and this was far the best as far as instruction and amount of real game situation!

— Jordan B. Camper

Its for the true basketball players.

If you're looking for a camp to improve your skills and meet new friends you got to go to this camp. Its for the true basketball players.

— Ericka B., Parent
SECURE YOUR SPOT – CAMPS SELL OUT!
Last year over 650 Sports Camps sold out, leaving 7,000+ campers on the waitlist. Due to high demand, early registration for our first-come-first-serve camps is strongly recommended.
Camp Dates & Prices
* Pricing is subject to change based on availability. Enroll today to secure current rates.