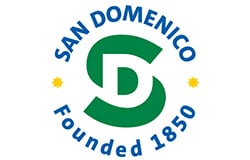 Nike Basketball Camp San Domenico School
Nike Basketball Camp San Domenico School
21

Reviews
Average Rating
Stars
Improve your game and have serious fun
at Nike Basketball Camps
Work with some of the Bay Area's best basketball coaches in summer 2023 including Mike Fulton, Buck Chavez, Tyler Gaffaney, and Jeff Skaggs! Nestled in San Anselmo, San Domenico School is one-of-a-kind: offering top-tier instruction, premier dining choices, fun activities, and consecutive weeks for players wanting more.
The Complete Skills Camp helps players of all abilities develop athletically, refine fundamental basketball skills and enhance their skill set at the post, wing or guard position.

Highlights Include
Daily emphasis on fundamental development, team play and basketball IQ
On and off-court lectures, activities to enhance on-court game
Receive a Nike Basketball Camp t-shirt and other prizes!
Camp Coaches
Co-Director

Mike Fulton

Coach Mike Fulton is Head Coach of the girls Varsity and basketball director at San Domenico, and in March of 2022 led the team to the state D5 Championship in Sacramento. This was his third state title! Also, he was voted 2020 D5 boys Basketball State Coach of the Year after leading the boys team to the Norcal D5 title, and a #1 ranking by Cal Hi Sports. With 20 years of basketball experience, Coach Fulton is recognized as one of the best coaches in Northern California. Coach Fulton was National AAU Coach of the Year in the early 2000's, after leading a Marin girls team to national prominence. He is in both the MCAL and College of Marin coaching hall of fame.

View Mike's Bio

⟩

Co-Director

Jeff Skaggs

Coach Skaggs is the founder of San Domenico Basketball Camps (Now Nike Camps), and the K-12 associate athletic director for San Domenico. Skaggs has won a total of nine CYO Championships between basketball and track & field for San Domenico. He is in his 23rd year at San Domenico, and 22nd year of running his basketball camps.

View Jeff's Bio

⟩

Head Coach

Tyler Gaffaney

San Domenico is thrilled to announce Tyler Gaffaney as our new Director of Basketball and Head Coach of the Men's Basketball team. Building on the success of our basketball program, Tyler will work with Women's Basketball Head Coach Mike Fulton to continue developing strong skills, character, and a winning spirit in all levels of the program.

View Tyler's Bio

⟩

Coach

Buck Chavez

Coach Chavez is a Marin CYO Coach who has coached basketball and tennis at the Branson School and is the current PE teacher at Lagunitas School. After playing in high school and college, Chavez went on to play professionally in Mexico for 14 seasons. Before playing internationally, he tried our for the Golden State Warriors.

View Buck's Bio

⟩

Camp Coach

Kayden Korst

Kayden (KK) Korst, the all-time leading scorer in San Domenico Basketball History, with over 2,000 career points, and a solid rotation player the past two years on the Cal St. San Marcos University championships teams, will return again this summer to the Nike Basketball Camps at San Domenico. KK will be the lead woman's coach, and will be on staff for the 6th consecutive year. She brings a legendary work ethic, and great energy and expertise to camp each and every day. KK joins a well known staff, and is a bright young coach with a terrific future.
Camp Details
2023 DATES

Session I: July 10-13
Session II: July 17-20
Session III: July 24-27
Camp Hours
Check-in: Monday at 8:45am at San Domenico Gym
Check-out: Thursday at 3:30pm
Daily Hours: MON-THURS 9AM-3:30PM

ONLY AVAILABLE ON FRIDAY? Put your competition skills to the test and join us only on Friday, from 9am-3:30pm, for Tournament Friday!

Camp Meals
The dining facility at San Domenico School offers excellent food choices at every meal, featuring organic meats and produce. A morning snack is included for all day campers and lunch can be purchased for $60 per week/session (Monday-Thursday only).

TOURNAMENT FRIDAY
Extend your Nike Basketball Camp to a full week with our Friday tournament day option. Campers will participate in a format of 5 v 5, 3 v 3, or one on one tournament games. Shooting clinics and competitions will be offered and all campers will have the option to swim from 2:30-3:30 in the afternoon. The Friday session will be run by guest coaches and overseen by Coach Fulton or Skaggs. The clinic will run on Friday after the Complete Skills camp ends, from 9am-3:30pm, for $95. Lunch is not available on Fridays, please bring a packed lunch.
BASKETBALLS
Nike Versa Tack Basketballs can be purchased during registration for $25. Players can choose between a size 6 (28.5", standard girls) or size 7 (29.5", standard boys) ball, which will be passed out on the last day of camp. Please note that it is not required to bring a basketball to camp as they are provided by the staff for camp instruction. *Sales will stop on April 1st.
CAMPER EVALUATION
Upon arrival, all participants are evaluated by the staff so that their own instructional needs can be addressed throughout the week. In addition, campers will be evaluated and then split up into smaller groups according to age and ability.
HEALTH & RELEASE FORMS
All registered campers are required to have a parent or legal guardian fill out US Sports Camps' mandatory Health & Release Forms online before arrival at camp. This camp does NOT require a doctor's signature on the forms.
INFORMATION PACKET
A detailed Information Packet containing check-in location and address, on-site staff contact information, a checklist of things to bring, site-specific forms, and more will be emailed to all registered campers prior to camp. To check if your Information Packet is ready, click here.
PEACE OF MIND POLICY
At US Sports Camps, we hope you will not have to cancel your enrollment in camp. If you do though, there are options. For details on our Cancellation Policy, including cancellations of camp by US Sports Camps, please visit: www.ussportscamps.com/peace-of-mind-policy
TRANSPORTATION
San Domenico has invested in a bus service to campus for an additional cost of $90, you can choose from the following routes:
Northern Marin: Serves families in Novato, Terra Linda, San Rafael
Southern Marin: Serves families in Mill Valley, Greenbrae, Ross, and San Anselmo
Transportation is offered for each week of the Nike Basketball Camp at San Domenico School. Buses depart San Domenico at 4:15, so they get extra pool time in the afternoon! Using the link below, select the week of transportation matching the week of camp and then add to cart and check out.
https://campscui.active.com/orgs/SanDomenicoSchool0#/selectSessions/3264238
SCHOLARSHIPS
We cannot offer scholarships due to NCAA regulations. Our affiliation with NCAA coaches and schools puts us in a position where any scholarship money can be seen as an inducement to a future collegiate athlete. This puts our coaches and our host universities in jeopardy of damaging their status with the NCAA and incurring penalties at the hands of their organizing body.
NIKE BASKETBALL CAMP FAQ
For general questions about our basketball camps please see our FAQ page.
*Please note, this information is subject to change.
Show Less

See More

Camp Details
Sample Daily Schedule
9:00 AM

Campers arrive - Free Shoot

10:00 AM

Skill development stations

11:30 AM

5-on-5 league games

12:00 PM

Lunch and rest

1:00 PM

Skill development stations - Game scrimmages

2:30 PM

Camp competitions

3:30 PM

Campers depart
Founded in 1850, San Domenico is an independent co-educational (pre-K through Grade 12) day and boarding school located on 200 hectares in San Anselmo, California. The campus features state-of-the-art academic facilities, a music conservatory, riding stables, swimming pool, gymnasium and six tennis courts. Located in Marin County, San Anselmo is eight kilometers from Central San Rafael and 26 kilometers north from downtown San Francisco. California's beautiful Napa and Sonoma counties and the northern coastline and beaches are within a 50-minute drive.
Overall Average Rating
Stars
What a great opportunity to stay active and engaged this summer!

August 3, 2021: BenLuka had such a blast at camp all week! He had a ton of opportunity to play and really connected to his coaches and friends. What a great opportunity to stay active and engaged this summer!

— Alexandra E., Parent

This is the best camp of the summer!

August 3, 2021: Brooks was motivated to work so hard at camp, something that the camp brought out in him. More importantly, he wants to play more basketball! We are so appreciative to Jeff and Ariella for providing a safe, fun and challenging camp. This is the best camp of the summer!

— Allison H., Parent

The staff made the camp a total win in my book.

August 1, 2021: Our son is very active and enjoys basketball year round through his AAU program. He was so happy to have found this camp. He learned a new move, worked on fundamentals, and just had fun! The staff made the camp a total win in my book. So excited to add this camp to his experiences and overall love of the game.

— Leyla B., Parent
Show Less

See more

Reviews
Coaches were supportive and friendly.

July 23, 2021: She enjoyed the competitive skills games. Coaches were supportive and friendly. She made new friends.

— Garrett V., Parent

he learned a lot

August 9, 2019: Kell really enjoyed the camp despite not knowing anyone going in. I think he learned a lot and was challenged by the staff. He was determined to hold a four minute plank to earn a basketball and practiced every day when he got home. Mission accomplished!

— Meaghan K., Parent

All the coaches are awesome

August 3, 2019: This is the best camp. All the coaches are awesome and this camp really taught me the skills to better my game!

— Cal A., Camper

We will be back next summer.

August 2, 2019: Coach Jim struck the perfect balance between skills progression and having fun! Liam especially enjoyed the many opportunities to compete in three on three games. We will be back next summer.

— Todd A., Parent

Thank you so much for a great experience.

July 24, 2019: My son's favorite part of this camp was the camaraderie of highly skilled campers and coaches coming together for one week of competition and pushing each other to new levels. Thank you so much for a great experience.

— Darcy Q., Parent

Thank you for a great experience.

July 24, 2018: Michael was motivated to go each day and looked forward to what he'd learn. Of course he enjoyed playing games in the afternoon, but also appreciated the skill development. Our son has attended other Marin camps, and this is the only one he ever really felt that coaches truly know what they are talking about and can connect athletically with kids. This is the only basketball camp in Marin our son ever wants to go to, and he enjoys every moment. Thank you for a great experience.

— Quinn F., Parent

I Loved my Coach!

July 23, 2018: I loved my coach and my teammates. My favorite part about this camp was the mornings when we focused on doing the footwork drills.

— Sydney H., Camper

Very Satisfied.

July 20, 2018: This was the best basketball camp experience my daughter has ever had. The coaches were fantastic and really engaged with the campers. She felt well supported, had a lot of fun, and felt very satisfied by having significantly improved her skills.

— Heather P., Parent

He loved it

August 08, 2017: Run and facilitated by adults who have actually played/coached basketball at a high level - teaching the basics in a way that isn't redundant or boring. The first camp our son hasn't lamented about going to each day - he loved it.

— Michael Q., Parent

The coaches are great!

July 28, 2017: The coaches are great and camp really improved my skills!

— Hanlum D., Camper

​My son improved so much

July 21, 2017: My son improved so much and has renewed excitement for the game! He just signed up for another week. What more can one say.

— Santino A., Parent

Our children always find value in this camp.

July 25, 2016: Our children always find value in this basketball camp and look forward to it each year. They enjoy the counselors who truly engage with them. They liked the level of play/competition of the other kids there. We liked that there weren't just a bunch of high school players leading the camp. It was a great mix of all levels of teaching and all styles of teaching. Also love the bus transportation offered for the day campers.

— Darcy Q., Parent

Great coaches and great gym.

July 25, 2016: This basketball camp was amazing. Great coaches and great gym. My favorite part of camp was when we had our scrimmages against other campers. Also many awesome people too!

— Bryan L., Camper

My son got to play with kids from all over the world.

July 29, 2016: My son thought it was cool playing with kids from all over the world and practicing the athletic stance. It was a very pleasant experience, but I would have liked the games to be more of a tournament then just scrimmages.

— Eduardo M., Parent

Thank you Coach Skaggs!

My son loved the coaches and youth coaches. Safe and encouraging. Thank you Coach Skaggs!

— Christina B., Parent

Thank you to San Domenico for the best location in Marin!

Thank you to San Domenico for the best location in Marin! My son loved the coaches and youth coaches. Safe and encouraging.

— Christina B., Parent

Well organized and staffed.

My daughter loved it! It was well organized and staffed. She came home tired every day! Her favorite part was learning to play, the drills and encouragement from the coach. She loved swimming after as well.

— Sarah F., Parent

Great camp!

Everyday was great!!!

— Simon F., Camper
SECURE YOUR SPOT – CAMPS SELL OUT!
Last year over 650 Sports Camps sold out, leaving 7,000+ campers on the waitlist. Due to high demand, early registration for our first-come-first-serve camps is strongly recommended.