Nike Smoky Mountain Running Camp
Nike Smoky Mountain Running Camp
63

Reviews
Average Rating
Stars
UNITE | INSPIRE | RUN
2023 CAMP DATES ANNOUNCED!
Unmatched summer training and top quality coaching define the NIKE Smoky Mountain Running Camp. Immerse yourself in running, meeting new friends and fun evening activities, for a week or two or three in the beautiful mountains of Asheville, North Carolina!

Highlights Include
Top notch high school and college coaching.
Guest Speaker Roisin Willis (World U20 800m Gold Medalist, 2xNCAA Champion)
Comprehensive running camp experience: featuring daily runs in the National Forest, informative breakout sessions and talks given by nationally recognized guest speakers.
Superior facilities: beautiful campus surroundings, state-of-the-art facilities and Wellness Center.
Middle school running program with specific youth curriculum. The High School Program offers a different curriculum from the Middle School Program.
Round trip bus transportation is available from select locations.
Camp Details
SECURE YOUR SPOT!
The NIKE Smoky Mountain Running Camp puts an emphasis on teaching runners the wisdom of the hard/easy training philosophy developed by the late, great U of Oregon Coach and Nike Co-Founder Bill Bowerman, allowing each group to train at their individualized paces based on their current fitness level, over-all ability, and general goals.
The instruction is serious, the training is right for this time of the summer, and there will be opportunities to make new friends.

You can expect a high demand on these first-come-first-serve camper spots.
2023 OVERVIEW
Dates:

Week 1: July 2-7 (Middle School + High School)
Week 2: July 9-14 (High School)
Week 3: July 16-21 (High School)

Age Group: 13-17 (High School); 11-13 (Middle School Session ONLY)

Gender: Co-ed
Camp Type: Overnight
Check-in: Sunday, 12:00 PM-3:00 PM
Check-out: Friday, 11:30 AM
Check-in/Check-out Location: Highsmith Student Union
Meals: All meals are provided at the on-campus dining facility.
All Campers should arrive at camp, prepared to run on Sunday, the 1st day of camp.
We have modified our high school program and created a separate curriculum and activity schedule that will be offered concurrently with the high school schedule. We feel extremely confident that this will provide a satisfying experience for these younger runners.
Pre-Existing Conditions:
The NIKE Smoky Mountain Running Camp offers an extremely challenging athletic training program. Running on wild forest trails offers pitfalls, challenges and wild life.
Please DO NOT come to camp if you have any pre-existing injuries, are not completely healthy and ready to run a minimum of 20-25 miles during camp.
We discourage campers with bee sting allergies from attending our program. If you choose to attend, you must carry an epinephrine pen at all times and understand that on some of our trails, if anything goes wrong, we cannot get you to medical help within the half hour. Please study the waiver carefully.
PREPARE FOR CAMP: COMPLETE YOUR PRE-CAMP CHECKLIST
To view your customer account, complete your mandatory forms, pay balance dues, and review important camp information, visit Pre-Camp Checklist.
All necessary camp information is on this page. If there are any imperative changes prior to camp start, registered campers will be notified via email and this webpage will be updated!
HOUSING
Dorm: Assigned at check-in
Campers Per Room: 2-4 (depending on room type)
Roommates: Rooms are assigned by age & roommate requests. Roommate requests must be received no later than 14 days before the start of camp. If you don't have a roommate request, you will be placed in a room with someone near your age. It will be a great opportunity to meet someone new!
Bathrooms: Shared on floor
Linens: Not provided
Air Conditioning: Yes
Key Deposit: Please bring 2 checks to camp, payable to USSC. One for $100 (key card) and the second for $25 (meal card). Checks will not be cashed unless the camper loses the card. At the end of camp, the checks will be returned upon the return of each card.
Staff members reside in campers' quarters and participate in all activities.
WHAT'S INCLUDED IN THE FEES:
Overnight Campers: Features several instructional sessions per day, three hot meals, and lodging in residence halls. An evening recreation program is also included.
Stay-Over Session Option:
If you are attending more than one week of camp, the cost for the weekend stay‐over is $150 for housing and meals.
Extra Activities:
Nightly skits, games, talent show, scavenger hunt, and sand volleyball, plus Thursday dance party!
INSTRUCTION, EQUIPMENT & FACILITY
Ratio: 1:10 staff to camper ratio
Grouped by: age and ability
Evaluation: by coaching staff
Equipment: Campers should bring at least two pairs of broken in running shoes. Spikes/racing flats are optional. Please be sure to properly mark your equipment, so that it can be easily identified.
Facility: UNC Asheville Track & Field facility, Smoky Mountains National Park, local roads/trails
CHECKLIST OF THINGS TO BRING:
Below is a suggested list of clothes, equipment and personal items. US Sports Camps is NOT responsible for lost or stolen articles or money.
ALL CAMPERS:
Athletic clothing
1-2 pairs of broken in running shoes/ event spikes
Non-running shoes
Water bottle
Sunblock
Comfortable non-running clothing
Underwear and socks
Pajamas/sleepwear
Flip flops
Toiletries
Personal items & medications
Washcloth and bath towel
Alarm clock
Swimsuit and towel
Flip-flops
Pen and paper for notes during guest speakers
Cell phone (if you have one)
Fan (optional)
Pillow, pillowcase, bed sheets, comforter or sleeping bag (linens are NOT provided)
Extra spending money (suggested $40)
Laundry detergent
TRANSPORTATION
Transportation is not provided. Campers are responsible for getting to and from camp on their own. There is no supervision before or after camp hours so please make arrangements to pick up your child on time.
Airport Shuttle:

Asheville North Carolina Airport (30 minutes from campus).
Preferred Flight Arrival (Sunday): 10:00am – 1:00pm
Preferred Flight Departure (Friday): 2:00pm – 4:00pm
Shuttle Bus service from Asheville Airport is offered at $50 (one-way or round-trip) and is operated by UNC Asheville.
SMRC staff will meet campers upon arrival at Asheville Airport, after exiting from Baggage Claim, and travel with campers to UNC Asheville; campers will be accompanied from UNC Asheville to Asheville Airport upon departure to ensure a safe check-in.
Please provide all flight information (Airline, Flight #, departure city), as well as mobile phone number of camper when you register for the Airport Shuttle Bus.
Atlanta Charter Bus Information:
Buses are NOT operating during Week 1 (July 2-7) and Week 3 (July 16-21) of camp. If you and your team require bus transportation during these weeks, please reach out to [email protected]
Sign up early, don't miss the bus!
Buses are available from select locations from the Greater Atlanta Metropolitan Area (one- way or round-trip).
SMRC staff will meet campers at bus check-in, and will accompany campers to UNC Asheville and on return to Atlanta.
2023 Bus Schedule: Week of July 9-14 ONLY
For more details and to make reservations, please sign-up during registration, email us at [email protected], or call US Sports Camps (800-645-3226).
MEDICAL PROTOCOL

Most camps have an athletic trainer on-site to help with illness or injury. In case of an emergency, campers will be transported to the nearest hospital.
COMPANY POLICIES
For information regarding our cancellation policy and all other company policies, please visit USSC Policies.
NIKE CROSS COUNTRY CAMP FAQ
For general questions about our Cross Country camps please see our FAQ page.
Show Less

See More

Camp Details
Sample Daily Schedule
7:00am

Breakfast

8:30am

Guest speaker in auditorium

9:45am

Group run in National Forest

11:45am

Lunch in campus cafeteria

12:30pm

Free time

1:00pm

Trainer available

2:00pm

Breakout sessions of varying topics

4:00pm

Learn-by-doing at campus track in groups

5:00pm

Dinner in campus cafeteria

6:00pm

Free time

6:15pm

Trainer available

7:00pm

Recreation Activity

10:00pm

Curfew

10:30pm

Lights out!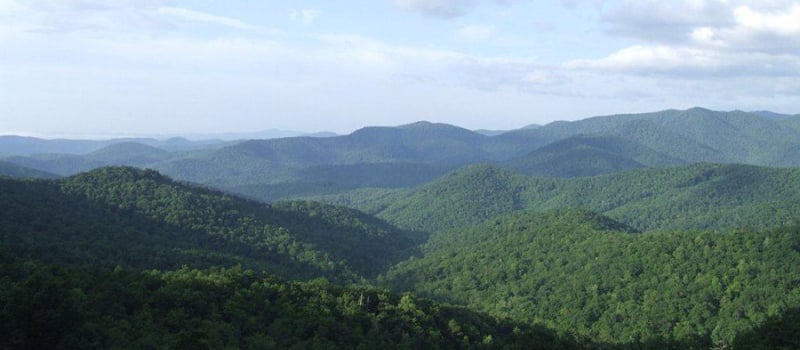 Located at the University of North Carolina Asheville, in the beautiful Smoky Mountains, the camp is one of the oldest in the country.
The Smoky Mountain Running Camp operates on National Forest System Lands and are authorized under Special Use Permit by the Pisgah National Forest.
The Smoky Mountain Running Camp is open to any and all entrants.
Camp Questions & Answers
When and where will the check-in and check-out take place for the Smoky Mountain Running Camp?
All campers check in to camp between 12:00 pm and 3:00 pm at the Highsmith Student Center on Sunday, first day of camp. Follow the signs on campus to registration.
Check out takes place on Friday at 12:00 pm, the last day of camp, following Graduation Ceremony.

How are runners placed in their running groups?
Groups are based on a combination of current weekly mileage and fitness level, Personal Best(s), XC experience, and geographic location.
A change in groups can be accommodated if staff members leading those groups feel it is needed.
What happens if it starts to rain during camp?
All campers receive their full running program each day weather permitting. In the threat of severe weather, we adjust our schedule for the outdoor training runs.
Show Less

See More

Questions & Answers
What are some of the evening activities that are planned for the campers?
Fun and exciting after evening activities are an important part of the SMRC experience and are carefully planned by the staff. Evening activities include a talent show, dance, a scavenger hunt, outdoor volleyball games, corn hole, ultimate Frisbee, and more.
Does the Health & Release Form need to be signed by a doctor?
Our Health & Release Form does not require a doctor's signature. This form will be available on-line and is required to be filled out accurately, signed by the parent (guardian), and completed before your arrival on the first day of camp.
Does the UNCA Dining Services accommodate special dietary needs?
Campers will again dine in the UNCA campus cafeteria in 2022, offering a variety of different meal options that are sure to accommodate most campers' dietary needs. There are many food stations offered, from Juice Bar, omelette and stir fry stations, and unlimited salad bar.
In the case that a camper possesses extreme dietary restrictions, please reach out to UNCA's Dining Services to make the proper accommodations.
Are the campers supervised throughout the camp?
Yes, campers are supervised by the coaches and staff. Staff members reside in the same dorms as the campers and provide supervision during instruction, dining times, evening activities, and in the dorm. All staff members complete criminal and sex offender background checks before working the camp.

Can I come to camp alone or do I have to be a member of a team?
Smoky Mountain Running Camp welcomes individual campers and teams. If you come to camp by yourself, we place you in a dorm room with other single campers, similar in age. It's a great place to meet new friends who share your enthusiasm for the sport and to have FUN!
How many campers are placed in a dorm and do you accommodate roommate requests? Does the dorm have AC?
In 2022, campers will be housed in double rooms, in air-conditioned dorms. When you register for camp, you have an option to submit a roommate request. If you would like to add a roommate request after registering for a camp, please feel free to send us an email. We strive to accommodate all roommate requests, made 2 weeks before the start of camp.

Is it possible to add an extra week if my child wants to extend his stay? Is there a weekend stay-over option?
Double your training = Double your fun! Campers may register for multiple sessions if space is available. Weekend stayovers for in between sessions are available for an additional fee of $150 per weekend stay.

Does SMRC have medical personnel on staff?
We have a certified athletic training on-staff and a doctor on-call at all times in case of a training injury or medical ailment/emergency.

How many miles will we run each day?
High School athletes will run twice a day. Once in the morning at the North Carolina Arboretum trails and once in the afternoon at the UNC Asheville track. The morning run is more of a distance run and the afternoon track session is an opportunity to work on specific training paces. Actual distances vary based on runners mileage and ability.


Middle School athletes run once or twice per day, depending on their training background, using the same locations and facilities as High School athletes. Normally, MS athletes run twice a day every other day, but staff monitor MS running volume based on current training and camper running experience/background.
Overall Average Rating
Stars
States Bound thanks to camp!

11/3/2022: Both my Girls and Boys teams qualified for State this year! We credit our solid season to camp.

— Jennifer B, Coach

Exceeds expectations!

July 23, 2022: My daughter had an AMAZING experience at SMRC!! She loved her counselors and made a lot of new friends! She also ran extremely well and won Queen of the Hill on the last day. She said she felt great, supported, and confident. Thank you! You exceeded our expectations!!

— Parent

Didn't want to leave camp!

July 16, 2022: My son has had a wonderful experience and confidence soaring compared to his experience from another camp last year. He's still at camp for another week and didn't want to come home. So that's a positive.

— Parent
Show Less

See more

Reviews
Great educational experience

July 9, 2022: My girls came back happy and motivated. They enjoyed the Olympic level speakers and talking to CITs in college. They also gained knowledge from talking and working with trainers on their specific issues

— Parent

Made new friends

July 18, 2022: "Making new friends and learning a lot to improve running skills!"

— Camper

Learning new Techniques with New Friends

July 14, 2019: Maggie had the chance to cultivate so many new friendships with runners from all around the south. She also enjoyed taking part in the AP XC Class and learning the very technical aspects of running. The AP Class along with the other breakout sessions taught her many new things that she can carry with her throughout her entire running career.

— Anne A. Parent

Fun with Teammates!!

July 14, 2019: He loved his group and developed great relationships with guys in his group. He enjoyed meeting the counselors who expressed interest in helping him with the recruiting process as he applies to colleges this year. It was a great place where many from his team and all the captains could gather in one place, learn more about the sport of running, and bond as a team. Practice begins shortly and they are closer and more ready for the season to begin.

— Charity R. Parent

Learning New Tips and Tricks

July 17, 2019: Maggie had the chance to cultivate so many new friendships with runners from all around the south. She also enjoyed taking part in the AP XC Class and learning the very technical aspects of running. The AP Class along with the other breakout sessions taught her many new things that she can carry with her throughout her entire running career.

— Anne A. Parent

Healty Meals and Great Runs!

July 20, 2019: Ande enjoyed running the trail runs each morning to enhance her endurance and hill training, she enjoyed the healthy meal options and the variety as well, and she made lots of new friends.

— Wendy C. Parent

Great Experience!

July 19, 2019: Will was impressed mostly with the staff. They were kind, encouraginging, and fun. He said their experiences and knowledge that they shared were very relatable. The runs were varied and fun. Nighttime entertainment was fun. He looks forward to returning.

— Stacie M. Parent

The Highlight of My Summer

July 17, 2019: Words can't describe how much I love this camp and the people there. This was my fifth year there and as usual it was the highlight of my summer. The best part of camp for me is undoubtedly the community there. By the end of camp, strangers had become family and camp had become even more of a home to me than last year. The only bad part about this place was having to say goodbye to my favorite people at the end of it all.

— Luna M. Camper

Meeting people from across the country

July 14, 2019: Caleb really enjoyed being able to talk to an Olympic runner who was assisting with camp. He also enjoyed meeting other runners from all over the country

— Willie S. Parent

Becoming a Better Runner

July 22, 2019: At Nike Smoky Mountain Running Camp I truly learned how to enjoy running and how to become a better runner. I learned the importance of nutrition, a strong core, recovery, and having a smart workout plan and how they make me a better runner. I cannot wait for the season to start so I can keep loving the run.

— Annie J. Camper

Learning Experience

July 21, 2019: Jackson has talked of his learning experience more than any other camp he has attended. He was thrilled with the class room teaching and attended the class offered daily. The quality of runners were great so that he had like ability individuals to workout with.

— Wendy W. Parent

Huge Positive Impact on Her running Career

July 26, 2019: This was Hannah's 4th and final year of camp. She has developed as a runner and the camp helped her prepare for her senior year of high school. I know that she will miss the camp and the interactions next year but it has clearly made a huge positive impact in her running career.

— Ric V. Parent

We became like family by the end of the week

July 23, 2018: Meeting so many new amazing friends, playing so much beach volleyball, bonding with the people in my group, campers and counselors alike, that we became like family by the end of the week, great food, the overarching sense of camaraderie, this place is amazing. Can't wait to come back.

— Daniel T. Camper

This is the best camp ever

August 3, 2018: My highlights were the supportive environment, the scavenger hunt, the talent show, the pacing contest, and the SMRC family in general. I have no suggestions because this is the best camp ever.

— Luna M. Camper

It was an overall great experience.​

July 24, 2018: I really enjoyed the pacing contest as well as the scavenger hunt and Nike prom. It was an overall great experience.

— William W. Camper

Everything was amazing!

July 23, 2018: The pacing contest, Buzzard Bait, Friends, the fleet feet store, talent show, and learning more about the sport of running. Everything was amazing!

— Allie C. Camper

Life Lessons Learned

I am a junior at Auburn University, studying public relations & marketing. Last week, I was scrolling through my Instagram feed and I came across a picture posted by Nike SMRC and it was of me running with my group from camp in 2014. It made me reflect on my time at camp in high school and how it shaped me into being a captain for my high school's XC team and how I continue to use the lessons I learned in camp to run half-marathons and keep myself strong. SMRC didn't just teach me how to be a successful runner, but it taught me how to be successful every day through learning about leadership, determination, well-being and being responsible for my actions.

— Camper, Rachel

Curriculum, Effort Based Trainig = Results

Camp set her up well. She has knowledge I didn't have until I was a senior in college. Thanks to the curriculum based teaching. She loves seeing her coaches from camp, Michael Dalhauser, and is motivated by them at races. She also trains smart based on the effort based training she learned at camp. She will leave a practice and she will tell me, "Dad, I don't know why those girls always over run the workout!" Then on Saturday she will go blow them away in races and console them after they are all down and don't know why they didn't run good. She also doesn't get way down on herself if she doesn't run well as she knows when she's training hard and also that some days everything doesn't come together the way you wish because of external factors. Now if I can just bottle that and force feed it to the rest of my athletes I'm in business!

— CT, Parent 2017

Terrific

She loves the enthusiasm and routine of camp. She says the food and dorms are terrific. Most of all, she enjoys being with so many people who are passionate about running.

— Leigh Anne R., Parent 2017

Join the family!

This camp is family. Every minute was enjoyable and it is my favorite place on earth. I will recommend SMRC to anyone.

— Brennan S., Camper 2017

Fun and Informational

Loved the nightly activities, especially the scavenger hunt. The JCITs and JCs were also very open to talking about college running and answering any questions. Overall a very fun and informational camp.

— Melina E., Camper 2017

Perfect

The counselors were so amazing, the bus rides, the beautiful runs, making new friends and seeing my old ones, everything was perfect.

— Julie, Camper 2017

Should definitely come to SMRC

You should definitely come to SMRC. I have learned so much here and had a blast doing it! If you're afraid you won't be able to keep up with people during the workouts, they split the campers up into a large number of groups so you are only running with people of your fitness level, which is really awesome. I have made so many great memories, have always felt safe on campus, and everyone there is as nice as they could be.

— Emma L., Camper '16

Always a lot of fun

I would recommend attending Nike SMRC because it is super fun, it helps you learn more about running, and you get to make new friends that share the same interest of running with you. I always look forward to Nike SMRC every year and I am always very disappointed when camp is over. I will hopefully be attending camp for 2 weeks next year as opposed to 1 week. Nike SMRC is a great way to become a better runner, make new friends, and is always a lot of fun

— Colton W., Camper 2016

Highlight of summer

I look forward to SMRC every year. Each year, I get to see my SMRC family at camp and have a blast with them for a whole week. Also, the coaching instruction is great, and the trail runs are the best. Overall, SMRC is the highlight of my summer, and you should definitely consider coming next summer!

— Joshua L., Camper 2016

I love camp more than any place in the world!

I have attended Nike SMRC the past three summers, and I can definitely say I have had some of the best times of my life when I have been at camp. I love camp more than any place in the world!

— Katie A., Junior Counselor In Training

Does everything right!

Honestly this camp does everything right: the runs are interesting and a great difficulty, the camp is tons of fun, with a great community and activities during down time. If you run cross country or even just run in your free time, and enjoy it, this camp is for you.

— Danny E., Camper 2015

Learn how to train

I felt like Nike Running Camps focused on learning how to train like an elite distance runner. We focused on learning how to pace ourselves and what types of training runs we should be doing this summer to prepare for cross in the fall.

— Corey H., Camper 2015

Best week of my life

I think one of my favorite things about Nike Running Camp is the feeling of being surrounded by runners. When I was at camp, I had one thing in common with everybody, so even if I didn't know someone that well, I automatically had a connection with them. The following is something I wrote a few days after camp ended this past year, I thought you'd like to read it. I tried running today for the first time since camp ended. To say it was treacherous would be an understatement. On my first day of camp, I was appalled at the intenseness of our runs, and how incredibly fast we seemed to zip over the track. On the second day, I swore I was going to have to stop, I was in so much pain, and I had never run so fast for so long before. But I finished. I stayed with the group and I completed that first run with my team. As the week progressed, the pain was still there, but the doubt in my mind, that I wouldn't be able to keep up or that I needed to stop, started to fade. Every Time that doubt began to creep back in my mind, I bundled up the pain coursing through my body, and I imagined everybody I was running with doing the same. I imagined us hurling that pain into the ground. It felt incredible. That's what makes running beautiful to me. The reassurance that everybody surrounding me is feeling just as much pain, and we're all fighting against it together in one battle. I think that's the hardest part about transitioning from camp, to running alone. I got so used to fighting this continuous battle with these people, who undoubtedly became my family. When that family was taken away from me, I didn't know how to handle the pain, and it got the best of me. It wasn't just the physical pain that made me start crying so much I had to stop in the middle of my run today, it was the painful truth that these indescribable bonds I had formed in a few days were taken away from me. But as soon as I stopped, I thought about everything I've learned this past week. Whether I was making friendships with people from around the country, or throwing my head back and repeating group 10's battle cry in the pacing contest, everything at camp was done whole heartedly. That's when I knew I couldn't stop in the middle of this run, for the sake of everything I had learned, I had to push through. And I did. I guess I just wanted to say thank you, for the best week of my life.

— Jay H., Camper 2015

Great leaders

I loved my running leader. The JCITs especially served as effective leaders because they communicated with the athletes well. They were closer to our age so they could relate to the tough week of training and had fun alongside us.

— Valerie B., Camper 2015

Love the breakout sessions

Out of the three years I have been at camp, I enjoyed this year's breakout sessions the most. I especially enjoyed the breakout sessions hosted by Nike representatives as they were very informative and directed at the runners. I also enjoyed the breakouts that required activity, such as core.

— Michael W., Camper 2015

Interesting speakers

The auditorium speakers really taught me a lot that I have since applied to running and other aspects of my life. The talk on Flow was particularly impactful.

— Rose P., Camper 2015

Perfect combination of challenge and comfort

Nike Smoky Mountain Running Camp is ALWAYS my favorite week of my entire summer. There is no better place to run, bond with my team, and learn about all things running. Some of the best memories I have shared with my cross country team happened at camp. This camp provides a great challenging experience that completely prepares any camper for their upcoming cross country season. It provides the perfect combination of challenge and comfort. I've personally never gone to any camps as a child and I could not be more grateful that I've had the opportunity to have the "camp" experience with Nike. I am constantly reminded of my love for running every time I think about camp. My summers spent at Nike are a high school memory I will remember and cherish forever.

— Christina P., Camper 2014

Overall improvement, overall fun!

The camp teaches runners how to improve in many different areas, such as biomechanics, training, diet, and injury prevention. I really enjoyed the overall experience. The classes were educational and the speakers inspiring. The runs we're pretty challenging and I loved the locations, the beautiful trails and creeks. It had a good combination of learning and recreation. I am coming back!

— Mary P., Camper 2014

Fantastic experience!

The SMRC is a fantastic experience. The trails are beautiful and you learn a lot. Also, this camp provided inspiration for me to become a better runner. Being with a huge group of other dedicated runners made me feel like I was in the right place. I loved it. Camp made running fun and brought me to the next level with great instruction. I can't wait to start my XC season!

— Caleb S., Camper 2014

Dedicated son!

My son returned home with new enthusiasm and understanding of running. He now sees that putting in the miles will help him and that running can lead to opportunities beyond high school. You balanced the running aspect with the educational aspect. You give him information that he can use to train and develop as a runner. Many don't get that in their high school setting. He also got to run in a beautiful part of our country!

— Tammy L., Parent 2014

Inspiration!

The Smoky Mtn. Running Camp is a fantastic experience. The trails are beautiful and you learn a lot. Also, this camp provided inspiration for me to become a better runner. Being with a huge group of other dedicated runners made me feel like I was in the right place. I loved it.

— Summer H., Camper 2013

Motivating and fun!

The SMRC motivated and inspired me to get better, as well as help me to enjoy the entire experience of running!! They also have fun activities planned to keep our minds on having fun and not taking ourselves so seriously when we run. I need help on mental relaxation when I race and to remember that running is fun so I can do better in racing. I even met two girls from Canada my age who roomed with us and now we are all good friends! I am coming back for the next three years, until I can't anymore, can't wait!

— Scott R., Camper 2013

Coming back!!

SMRC was a great experience. The trail running was challenging, but lots of fun. The staff was great and taught me a lot about form and pacing. They are amazing at teaching people how to become a better runner, they know how to have fun and make camp enjoyable, but also are serious about running. I loved all the activities at night and all the breakouts and morning lectures! I can't wait to go back next year.

— Kenny S., Camper 2013

All around great experience!

I was put in the perfect group and I felt the runs were challenging yet I was capable of doing them. The paths we ran on were amazing. I liked the breakout sessions a lot. Also I liked that the staff were young and you could relate to them. They also made you laugh, which was good. Buzzard Bait is a great way to end the camp too! The Smoky Mtn Running Camp is just an all around great running camp that is a great experience.

— Louis N., Camper 2013

Best week of the summer!

The SM Camp was the best week of the summer! It was amazing to meet other kids and counselors who have the same passion for running as I do. You do an excellent job of fostering a feeling of home and togetherness with other athletes. I learned a great number of things about running and will for sure return next year.

— Julia L., Camper 2012

Camp is a Must

This was our daughter's first experience at any camp as a rising senior and she loved Smoky Mountain Running Camp. The coaches were open and friendly and easy to talk to. She loved the instruction, lessons and video analysis which gave her a visual of how she can improve. Being with new students/runners of other schools allowed for new friendships which have continued after being home. Overall a wonderful, safe, friendly environment for personal growth both athletically and emotionally.

— Anthony M., Parent 2012

Great Time!

I would really recommend this camp for any dedicated runner! My daughter has enjoyed her time at camp for all the years she has been coming. She has given tips that she learned from camp to all of her coaches. She has had excellent seasons of XC and track after camp each year. I could not ask for a better camp to send my daughter to. Thank you Nike for putting your name on a great camp and to all of the staff that have been invovled for these past two years. We are aleady looking forward to next year.

— Angel S., Parent 2012

Very impressed

My son had a fantastic time! He learned about everything from nutrition to strategy to pacing. In addition he had a great time and made lots of friends he is looking forward to seeing at races this year. I was VERY impressed with communications from the camp before, during and after. Everyone was friendly, proactive, and positive. My son's bus had a flat on the way home and the camp called me several times to keep me updated and not worried. A great job by all. We will be back.

— Weston J., Parent 2012

Inspirational camp

I would like to recommend Nike Smoky Mountain Running Camp to anyone who runs on a high school XC team. There is a place for everyone in the camp to run. Even people who think that they might be "too slow," they have a false accusation because they will find runners equivalent to their speed. Although Nike SMRC is only about a week long, they provide you with the information you need to succeed for the entire season and even information beneficial for you to keep with you as you continue running. It is a very inspirational camp, as far as success goes. My teammates and I even travel all of the way from Illinois to come down to the camp. If you are reading this, I recommend coming to camp!

— Angela S., Camper 2011

Met many new lifelong friends

I came to this camp not knowing anybody and unsure of how good this camp was actually going to be. By the first day I had met many new lifelong friends. The coaching staff was excellent and so were the workouts. Overall this camp was amazing and I am most definitely going to be returning again next year and will bring along some teammates.

— Tom S., Camper 2011

Encouraging environment

At first, I was a little intimidated as a beginning runner, but my coach and peers helped me adjust and my confidence grew day by day. SMRC provides a great encouraging environment for runners at every level. Whether you are a beginner or seasoned senior, SMRC is fun, educational, and inspirational.

— Payton M., Camper 2011

Look forward to next summer

My granddaughter had an amazing experience! She runs 5ks locally but has not had any type of track training -she loves to run and does well - the running camp, coaching & overall experience of being with others who share her passion, took her to a new level of self awareness! Thank you! We look forward to next summer!

— Mort J., Grandparent 2010

Beautiful trails

Nike Smoky Running Camp is my favorite place on earth! Not only is it extremely fun, it is a great learning experience where you're surrounded by knowledgeable and many talented runners. It is an awesome experience to spend a whole week in the beautiful trails of North Carolina. The activities that happen at camp are also very fun and the friendship made is everlasting.

— Linda M., Camper 2010

Amazing for runners of all abilities

Nike Smoky Mountain Running Camp is an amazing camp for runners of all abilities! This running camp teaches you so much and gets you really pumped for the cross country season. With awesome speakers and great breakout sessions, you learn so much about the sport in just a week! At Smoky Mt Running Camp, you can meet new friends, have a blast with the activities, and really grow as a runner! This camp leaves you at the end of the week wishing you could stay longer! It's an awesome experience and I strongly recommend it to all runners! If you don't go to Nike Running Camp, you're definitely missing out!

— D.J. F., Camper 2009

Awesome coaches and new friends

Nike Running Camp was AMAZING! It was without a doubt the best running experience I have ever had. I've never been so excited to get up at 7am to go for a run and be able to enjoy it with awesome coaches and new friends! I'm already so excited for next year.

— Quinton M., Camper 2009

More connection between speakers

I much preferred staying in Mills hall as opposed to Founders due to its location and room layout. I also thought that the morning speakers in the summer of 2015 to be more interesting due to the common theme (prefontaine and the birth of Nike) that was followed throughout the whole week. I would have liked to see more connection between all of the speakers during the week

— Phillip W., Camper 2016

Ideal place to spend your summer

Dear future camper, Smoky Mountain Running Camp is the ideal place to spend a couple of your summer weeks. Getting to train with people on the same level and the amazing staff is great and will help you become a better runner. The camp has helped me the past two years get to where I want to be in my running. The staff makes it feel like its one big happy family and I definitely recommend the camp.

— Ashley S., Camper 2009

Wish it could have lasted longer

Dear prospective camper, My Smoky Mountain Running Camp experience was amazing! This year was my first year attending, but I felt like family amongst the friendly and enthusiastic staff and campers. I went with another teammate, yet I was able to make friends from all over the East Coast that I still talk to afterwards. I got to run on beautiful trails (and Buzzard's Bait) that challenged me without straining me too early in my training. My favorite parts of camp involved the food...and the afternoon/evening activities like the talent show, scavenger hunt, battle of sexes, pacing contest, and the dance. I also learned a lot about the sport of running and took away valuable lessons about recovery, goals, racing, mental strength, hill training, diet, and much more through breakout sessions. Overall, Smoky Mountain Running Camp was one of my best summer experiences and I wish the week could have lasted much longer. I definitely recommend this camp to any runner as I am sure you will love it, whether coming solo or with a team. I hope you chose SMRC!

— Bonnie C., Camper 2008

Can't wait for next year

It's an awesome place to not only learn more about running but to meet new people. I was hesitant and nervous but now can't wait to see my season improve this year. Can't wait for next year.

— Wendy W., Camper 2008

Couldn't have been more excited

As a parent, it was great to be able to follow the pictures on facebook. We always knew Colin could work hard but he still had that bit of hesitation. With the right push from his xc coach (also a Nike staff member) & his counselors at camp, he realized not only that he could do it but that others wanted it too! He even texted me 1/2 way through to thank me for sending him down. Between that and the fact that he was extremely proud of himself on that last run up buzzard bait - as parents we couldn't have been more excited for him. Without hesitation, he will be back (possibly with his brother in tow)!

— Justin H., Parent 2008

Well balanced

SMRC is a great camp for runners of all ages. It allows everyone to come together, to learn and train at different levels. This camp is unique, because it has a balanced amount of training, learning, and relaxation. I would recommend this camp to all runners of all ages and skills, as I had an excellent experience myself.

— Josh P., Camper 2007

Mentally tough

This camp has taught me not only how to improve my running skill to an elite level, but they also taught me a lot on how to be mentally tough and a more aggressive competitor, while also learning what my leaps and bounds are as far as pacing. I learned a lot about the other things that Nike Running Camp values such as nutrition, how to get yourself on the map and lots of other things. Just the week after SMRC, I also PR'd in the 5K with a a 17:26, which is a PR by almost 50 seconds. I would recommend this camp to almost everyone who runs, even my friends back up from the New England Region.

— A.J. S., Camper 2007

Expanded my running capabilities

I came into Smoky Mountain Running Camp as an average runner and a very shy person. Throughout the week I got to know my group mates and really expanded my running capabilities. Although I am the same runner as I was before, I left SMRC with a passion for running and motivation to take all of my runs seriously. SMRC taught me to believe in myself, to not fear success, and be confident in what I am able to accomplish.

— Ashley S., Camper 2007

Best week of your life

If you want to have the best week of your life then come to the Nike Smoky Mountain Running Camp where they provide great coaching, great training and great trails in Asheville, North Carolina. When you leave you will have new friends, and a different look in the running culture. The only thing you will regret is not signing up for three weeks of camp.

— Ryan W., Camper 2007
SECURE YOUR SPOT – CAMPS SELL OUT!
Last year over 650 Sports Camps sold out, leaving 7,000+ campers on the waitlist. Due to high demand, early registration for our first-come-first-serve camps is strongly recommended.