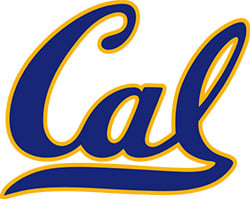 Cal Adult Field Hockey Clinics
Improve Your Skills And Have Fun
at Cal Field Hockey Clinics
Improve your field hockey game at Cal's Spring and Fall clinics.
Join Cal Field Hockey Coach, Katrina Carter, and her team this fall at our adult clinics. Players will have the opportunity to improve their skills through innovative drills and camp experience. Clinics will take place at Underhill Field on Cal's Berkeley campus.

Players will learn skills to elevate their game for the upcoming season. Join us at our field hockey tournaments in the Bay Area, California!
All Cal Sports Camps are open to any and all entrants. For your safety and benefit, we recommend you choose a camp that fits your level of development. All events subject to change based on NCAA and Covid-19 restrictions.
Camp Coaches
Co-Director

Katrina Carter

Katrina Carter is the Cal Assistant Field Hockey Coach.

View Katrina's Bio

⟩

Co-Director

Manuel Martinez

Manuel (Manny) Martinez is the Cal Assistant Field Hockey Coach.

View Manuel's Bio

⟩
Camp Details
SECURE YOUR SPOT!
You can expect high demand for these first-come-first-serve spots, so please be sure to register early.

2023 FALL/WINTER ADULT TEAM CLINIC SERIES (TEAM)
Directors: Cal Coaches Katrina Carter and Manuel Martinez
Age Group: Ages 18+*
Program: Adult Clinic
Clinic Type: Half-Day
One registration per team: 15 members allowed on each team
Women's Clinic Series: 5, 3-hour sessions taking place on Saturdays from 12:30pm-3:30pm

Dates: 9/16, 9/23, 9/30, 10/7, 10/14
Cost: $715

Men's Clinic Series: 3, 2-hour sessions taking place on Saturdays from 10:30am-12:30pm

Dates: 10/14, 11/4, 11/18
Cost: $265
*Please note: NCAA regulations does not allow high school students to participate in this clinic series.
Please note: Clinic schedules and details may be subject to change.

TEAM REGISTRATIONS
For team registrations, there is a maximum of 15 players per team. Coaches or team representatives should use their own name to fill in the attendee information on step one. If you are registering multiple teams for the same age bracket please add a number to your last name in order to create a new account. We will collect player information after you have registered.
Please feel free to call us at 1-800-645-3226 to register over the phone if you prefer.
ROSTER FORMS
After the team representative (coach) registers online, prior to the tournament he or she will receive a roster form to complete. Applications are accepted on a first-come basis.
PARTICIPANTS
Each participant will need a light and dark jersey that includes a jersey number. They will also need to complete online health and release form in advance. Details will be emailed to the team representative after we have received the team's registration.
Coaches register their teams for their division. Teams are encouraged to sign up for both days to maximize the weekend. Each day starts with an instructional clinic before beginning tournament play.
Clinics are open to any and all entrants, limited only by number, age, grade level and/or gender.
Show Less

See More

Camp Details
.

All programs take place at Underhill Field which is an artificial turf field that is the home field of the Cal Women's Field Hockey team. Underhill Field is on the corner of College Ave and Channing Way.
SECURE YOUR SPOT – CAMPS SELL OUT!
Last year over 650 Sports Camps sold out, leaving 7,000+ campers on the waitlist. Due to high demand, early registration for our first-come-first-serve camps is strongly recommended.
Camp Dates & Prices
This program has concluded for the season.
Please Join our Priority List to be notified when this program is available for registration.