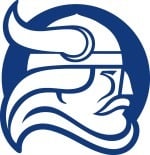 Nike Girls Lacrosse Camp at Berry College
Nike Girls Lacrosse Camp at Berry College
11

Reviews
Average Rating
Stars
2024 Dates & Prices Coming Soon!
Back for our 12th summer in 2024! Berry College is located next to Rome in northwest Georgia, 72 miles northwest of Atlanta and 75 miles south of Chattanooga. As the sport strengthens in Georgia, this camp presents an incredible opportunity for youth players to improve their skills, and for high school players to get a taste of playing for Berry College.
From the first class playing fields to the air conditioned dorms to the wonderful dining hall, campers will get a true taste of college life. Brittni Dulaney and her staff can't wait to help campers reach a new level of play by providing a positive training environment, building confidence and a passion for the game.

Highlights Include
High School & Youth Camp for Girls Ages 9-18
Superior instruction from College Coaches
8:1 camper to instructor on field ratio
Daily emphasis on fundamentals, position training, drills and scrimmages
Team discounts available
Special goalie instruction and discounts available
Every camper receives a reversible Nike practice jersey
Nike and STX Prizes for outstanding play, sportsmanship and improvement
Camp Coaches
Camp Director

​​Brittni Hall

Brittni Hall was named Berry College head women's lacrosse coach in November of 2017. In her first year with the Vikings, she coached three All-SAA selections and seven SAA Academic Honor Roll honorees. Hall's career record sits at 96-89.

View ​​Brittni Hall's Bio & Lacrosse Tips

⟩

Assistant Camp Director

Ginnabeth Day

Ginnabeth Day is the Assistant Coach at Berry College. She recently graduated with her Master's Degree from Shorter University where she was a Graduate Assistant for women's lacrosse for two years.

View Ginnabeth's Bio

⟩
Camp Details
SECURE YOUR SPOT!
You can expect a high demand on these first-come-first-serve camper spots, so please be sure to register early. This summer, Berry is offering one week of overnight camp with extended day camp (9:00am-9:00pm) option for ages 9-18. At the Nike Girls Lacrosse Camp at Berry College, our goal is to stimulate a love for the game by immersing you in the sport and giving you the kind of focused, intensive training essential to improvement. Over the course of camp, your enthusiasm and self-confidence will grow along with your skills.
2023 OVERVIEW
Dates: July 17-20
Age Group: 9-18
Gender: Girls
Camp Type: Overnight, Extended Day (commuter)
Check-In: Check-in takes place on Monday between 1:00-2:00pm at the outdoor quad between West Mary and East Mary Hall.
Check-out: Check-out takes place from 12:00pm-1:00pm at the field after a brief closing ceremony.
Extended Day Schedule: MON 1:30PM-9PM, TUE-WED 9AM-9PM, THURS 9AM-12PM **Times subject to change
Meals: All meals are provided for Overnight campers. Lunch and dinner are provided for all Extended Day (commuter) campers.
Program: The Advanced Skills/Complete Skills Camp is designed for high school/youth players (ages 9-18), and focuses on stick skills, position play, team concepts, and an overall intense level of competition.
CAMP ADDRESS
Berry College
2277 Martha Berry Hwy
Mount Berry, GA 30149
Click Here for Directions
2023 HOUSING
Dorm: West & East Mary Hall
Number of Campers Per Room: 2 per room
Roommates: Rooms are assigned by age & roommate requests. Roommate requests must be mutual and received no later than 14 days before the start of camp. If you don't have a roommate request, you will be placed in a room with someone near your age. It will be a great opportunity to meet someone new!
Bathrooms: Shared
Linens: Not included. Bring linens or a sleeping bag, a pillow, a pillowcase, and a towel.
Air Conditioning: There is A/C in dorms. Campers do not need to bring a fan.
SUPERVISION
The staff reside in the dormitories with the campers and participate in all activities. Drugs, alcohol, and tobacco are strictly prohibited and constitute, along with general misconduct, grounds for dismissal from camp without a refund.

WHAT'S INCLUDED IN THE FEE?
Instruction: Morning, afternoon, and evening training sessions
Overnight campers: Dormitory housing on campus and all meals are provided.
Extended Day campers: Lunch and dinner are provided.
Supervision: Staff members reside in campers' quarters and participate in all activities.
Reversible Jersey & Prizes: Campers at multi-day camps will receive a Nike Lacrosse Camps Reversible Jersey and prizes.
INSTRUCTION, EQUIPMENT & FACILITY
Ratio: 1:10 staff-to-camper ratio
Groupings: Campers are grouped by age, ability, and experience.
Equipment Needed: Please bring your protective goggles, mouthpiece, cleats, and lacrosse stick.
Facility: Berry College Athletic Fields
Medical Protocol: Most camps have an athletic trainer on-site to help with illness or injury. In case of an emergency, campers will be transported to the nearest hospital.
PREPARE FOR CAMP: COMPLETE YOUR PRE-CAMP CHECKLIST

To view your customer account, complete your mandatory forms, pay balance dues, and review important camp information, visit Pre-Camp Checklist. All necessary camp information is on this page. If there are any imperative changes prior to camp start, registered campers will be notified via email and this webpage will be updated!

OVERNIGHT CAMPERS
Below is a suggested list of clothes, equipment, and personal items. US Sports Camps is NOT responsible for lost or stolen articles or money.

Checklist of things to bring:

T-shirts
Shorts
Cleats
Athletic Socks
Protective Goggles
Mouthpiece
Lacrosse Stick(s)
Goalies Must Have Full Protective Equipment
Comfortable Off-Field Clothes
Toiletries & Personal Items
Water Bottle
Sunscreen
Turf Shoes or Running Shoes for indoor activity
Alarm Clock
Extra Towels
Non-Perishable Snack Foods
Spending money (approx. $50)
Pillow & Pillowcase
Twin XL Sheets/Blanket or Sleeping Bag
No Fan Needed - Dorms Are Air Conditioned
We will be doing "Neon Games" this year so campers are encouraged to bring all things Neon (tutus, face paint, tshirts, headbands, socks, etc.)
Signed Heath & Release forms and waivers (forms completed online do not need to be printed and turned in at camp)
Berry College Waiver
EXTENDED DAY CAMPERS
Checklist of Things to Bring: We recommend that all Extended Day Campers bring a daily pack with the following items: Along with your lacrosse equipment, we recommend that you bring a day pack with the following items: water bottle, weather-appropriate clothing, cleats, and walking shoes.
Camp Schedule & Meals:
Monday: Extended Day Campers should arrive dressed and ready to play. You will be assigned a counselor and given a complete schedule of all events during the week. Day Campers stay until 8:30pm. Dinner is provided.
Tuesday: Extended Day Camper Hours – 9:00am-9:00pm. Lunch and dinner are provided.
Wednesday: Extended Day Camper Hours - 9:00am-9:00pm. Lunch and dinner are provided
Thursday: Check-out is immediately after the camp concludes at 12:00pm. Departure time may change depending on the event.
TRANSPORTATION
Transportation is not provided. Campers are responsible for getting to and from camp on their own. There is no supervision before or after camp hours so please make arrangements to pick up your child on time.
COMPANY POLICIES
For information regarding our cancellation policy and all other company policies, please visit USSC Policies.
NIKE LACROSSE CAMP FAQ
For general questions about our lacrosse camps please see our FAQ page.

Show Less

See More

Camp Details
OVERNIGHT CAMP AMENITIES
• 3 nights lodging • All meals
• Reversible Nike practice jersey
EXTENDED DAY CAMP AMENITIES
• Lunch & dinner
• Reversible Nike practice jersey
• Camp hours: MON 1:30PM-9PM, TUE-WED 9AM-9PM, THURS 9AM-12PM **Times subject to change

Discounts Available
TEAM DISCOUNT: If five or more campers register together, each camper is eligible for a $25 discount. Please have a team contact reach out directly to the USSC office at 1-800-645-3226 to receive a discount code to identify your group. Campers may then register through the website at their convenience and apply the coupon code during check-out.

GOALIE DISCOUNT: To ensure each session has enough goalies for drills and scrimmages, all goalies automatically qualify for a special $50 discount. You can call 1-800-645-3226 to receive the goalie discount over the phone or you can indicate that you are eligible for the goalie discount in the "comments" field when registering via our secure website. Goalie discount cannot be combined with any other discount.
Sample Daily Schedule
7:30 AM

Breakfast (Overnighters)

9:00 AM

Stretching and Conditioning

9:30 AM

Line Drills and Stations

10:30 AM

Position Work

Noon

Lunch and rest

1:30 PM

1v1, 2v2, and fastbreaks

3:00 PM

Drill stations and scrimmaging

5:00 PM

Dinner and supervised free time

6:30 PM

Back to field for games

9:00 PM

Extended Day Campers depart

10:00 PM

Overnight Campers to rooms; Lights out!
Berry College
Berry offers an unusually beautiful environment for camp on its 27,000-acre campus, one of the world's largest. Fields, forests, lakes and mountains provide scenic beauty in a protected natural setting. Campers train each day at Ford Field, home of Berry's women's lacrosse team, on the Berry College campus. Along with a top-notch game facility, the Lady Vikings enjoy full-size practice fields located between Ford Field and William R. Bowdoin Field and behind Ford Field. The practice fields are also quality venues, and have hosted regulation soccer matches and lacrosse games, as well.
Camp Reviews
Overall Average Rating
Stars
July 22, 2023: My daughter was so nervous and scared! The fact that the director told parents that we could actually call or text her personally during camp put me so at ease. I texted her in the middle of the orientation to give her a heads up because my daughter would not say anything to anyone if she felt scared. She immediately sought us out and introduced herself to my daughter. Most importantly, she approached my kid without letting on that I contacted her. I was sooo relived and impressed with her kindness and response!

— Anonymous

July 27, 2022: Getting to play, improve, meet and watch other players from around the state, and share fun with others that LOVE LAX!

— Anonymous

July 22, 2022: Bonding with other girls from surrounding clubs! She has not complained about anything and is excited to return

— Anonymous
Show Less

See more

Reviews
July 22, 2022: the neon night & lip sync night were a hit but all around the sleep over camp experience

— Anonymous

July 26, 2023: She loved her group leader and said it was overall an awesome experience

— Anonymous

July 22, 2022: My daughter had a wonderful time and thinks she learned new skills!

— Anonymous

July 21, 2023: They had fun evening activities- neon night and karaoke

— Anonymous

July 21, 2023: Real game experience and mixed levels of players

— Anonymous

July 23, 2023: She had fun and learned new skills

— Anonymous

July 21, 2023: She enjoyed every aspect!

— Anonymous

he had so much fun

— Anonymous
SECURE YOUR SPOT – CAMPS SELL OUT!
Last year over 650 Sports Camps sold out, leaving 7,000+ campers on the waitlist. Due to high demand, early registration for our first-come-first-serve camps is strongly recommended.
Camp Dates & Prices
This program has concluded for the season.
Please Join our Priority List to be notified when this program is available for registration.