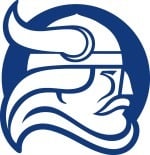 Nike Boys Lacrosse Camp at Berry College
Nike Boys Lacrosse Camp at Berry College
24

Reviews
Average Rating
Stars
2024 Dates & Prices Coming Soon!
USSC is excited to be back at Berry College in summer 2023 and offer a Nike Lacrosse Camp in Georgia. Berry College is located next to Rome in northwest Georgia, 72 miles northwest of Atlanta and 75 miles south of Chattanooga. As the sport strengthens in Georgia, this camp presents an incredible opportunity for youth players to improve their skills, and for high school players to get a taste of playing for Berry College.

At the Nike Boys Lacrosse Camp at Berry College, our goal is to bring out the very best in every player we coach. To achieve this goal Curtis Gilbert and his staff will focus on building campers skills, knowledge of the game and overall self-confidence essential to taking your game to next level. We can't wait to get started!
Highlights Include
High School & Youth Camp for Boys Ages 9-18
Superior instruction from College Coaches
8:1 camper to instructor on field ratio
Daily emphasis on fundamentals, position training, drills and scrimmages
Team discounts available
Special goalie instruction and discounts available
Every camper receives a reversible Nike practice jersey
Nike and STX Prizes for outstanding play, sportsmanship and improvement
Camp Coaches
Camp Director

Curtis Gilbert

Curtis Gilbert was hired as Berry's head men's lacrosse coach in September 2013. Over his tenure, Gilbert has compiled a record of 64-39 (121-87 career record) and an SAA record of 29-11.

View Curtis Gilbert's Bio

⟩

Assistant Coach

Ken Byers

Coach Byers was with the Berry College program during its initial seasons and has helped take a young start-up program into one that has played in the Conference Championship in two of its last four years. Byers has spent time with both coaching staffs and continues to strengthen the foundation of the program, while also taking it to new heights.

View Ken Byers's Bio

⟩
Camp Details
SECURE YOUR SPOT!
You can expect a high demand on these first-come-first-serve camper spots, so please be sure to register early. This summer, Berry College is offering one week of overnight with an extended day camp (9:00am-9:00pm) option for ages 9-18.

2023 OVERVIEW
Dates: July 10-13
Age Group: 9-18
Gender: Boys
Camp Type: Overnight, Extended Day (commuter)
Check-In: Check-in takes place on Monday between 12:30-2:00pm at the outdoor quad between West Mary and East Mary Hall (located near the Ford Buildings).
Check-out: There will be a closing ceremony at the field at 11:30am. Overnight Campers check-out from the dorm immediately following.
Extended Day Schedule: MON 2PM-9PM, TUE 9AM-9PM, WED 9AM-9PM, THUR 9AM-12PM **Times subject to change
Meals: All meals are provided for Overnight campers. Lunch and dinner are provided for all Extended Day (commuter) campers.
Program: The Advanced Skills/Complete Skills Camp is designed for high school/youth players (ages 9-18), and focuses on stick skills, position play, team concepts, and an overall intense level of competition.
CAMP ADDRESS
Berry College
2277 Martha Berry Hwy
Mount Berry, GA 30149
Click Here for Directions to Mary Hall & Click Here for directions to campus
CAMP CHECK-IN
Monday, July 10th
ALL CAMPERS: Check-in takes place on Monday between 12:30pm-2:00pm at the outdoor quad between West Mary and East Mary Hall (located near the Ford Buildings).
CAMP CHECK-OUT
Thursday, July 13th
Check-out: There will be a closing ceremony at the field at 11:30am. Overnight Campers check-out from the dorm immediately following.
2023 HOUSING
Dorm: West & East Mary Hall
Number of Campers Per Room: 2 per room
Roommates: Rooms are assigned by age & roommate requests. Roommate requests must be mutual and received no later than 14 days before the start of camp. If you don't have a roommate request, you will be placed in a room with someone near your age. It will be a great opportunity to meet someone new!
Bathrooms: Shared
Linens: Not included. Bring linens or a sleeping bag, a pillow, a pillowcase, and a towel.
Air Conditioning: There is A/C in dorms. Campers do not need to bring a fan.
SUPERVISION
The staff reside in the dormitories with the campers and participate in all activities. Drugs, alcohol, and tobacco are strictly prohibited and constitute, along with general misconduct, grounds for dismissal from camp without a refund.

WHAT'S INCLUDED IN THE FEE?
Instruction: Morning, afternoon, and evening training sessions
Overnight campers: Dormitory housing on campus and all meals are provided.
Extended Day campers: Lunch and dinner are provided.
Supervision: Staff members reside in campers' quarters and participate in all activities.
Reversible Jersey & Prizes: Campers at multi-day camps will receive a Nike Lacrosse Camps Reversible Jersey and prizes.
INSTRUCTION, EQUIPMENT & FACILITY
Ratio: 1:10 staff-to-camper ratio
Groupings: Campers are grouped by age, ability, and experience.
Equipment Needed: Please bring your helmet, mouthpiece, cleats, lacrosse stick, gloves, and pads.
Facility: Berry College Athletic Fields
Medical Protocol: Most camps have an athletic trainer on-site to help with illness or injury. In case of an emergency, campers will be transported to the nearest hospital.
PREPARE FOR CAMP: COMPLETE YOUR PRE-CAMP CHECKLIST

To view your customer account, complete your mandatory forms, pay balance dues, and review important camp information, visit Pre-Camp Checklist. All necessary camp information is on this page. If there are any imperative changes prior to camp start, registered campers will be notified via email and this webpage will be updated!

OVERNIGHT CAMPERS
Below is a suggested list of clothes, equipment, and personal items. US Sports Camps is NOT responsible for lost or stolen articles or money.

Checklist of things to bring:

T-shirts
Shorts
Cleats
Athletic Socks
Helmet & Mouthpiece
Lacrosse Stick(s), Gloves, Pads
Goalies Must Have Full Protective Equipment
Comfortable Off-Field Clothes
Toiletries & Personal Items
Water Bottle
Sunscreen
Turf Shoes or Running Shoes for
Alarm Clock
Extra Towels
Non-Perishable Snack Foods
Spending money (approx. $50)
Pillow & Pillowcase
Twin XL Sheets/Blanket or Sleeping Bag
No Fan Needed – Dorms Are Air Conditioned
Signed Heath & Release forms and waivers (forms completed online do not need to be printed and turned in at camp)
EXTENDED DAY CAMPERS
Checklist of Things to Bring: We recommend that all Extended Day Campers bring a daily pack with the following items: Along with your lacrosse equipment, we recommend that you bring a day pack with the following items: water bottle, weather-appropriate clothing, cleats, and walking shoes.
Camp Schedule & Meals:
Monday: Extended Day Campers should arrive dressed and ready to play. You will be assigned a counselor and given a complete schedule of all events during the week. Day Campers stay until 8:30pm. Dinner is provided.
Tuesday: Extended Day Camper Hours – 9:00am-9:00pm. Lunch and dinner are provided.
Wednesday: Extended Day Camper Hours - 9:00am-9:00pm. Lunch and dinner are provided
Thursday: Check-out is immediately after the camp concludes at 12:00pm. Departure time may change depending on the event.
TRANSPORTATION
Transportation is not provided. Campers are responsible for getting to and from camp on their own. There is no supervision before or after camp hours so please make arrangements to pick up your child on time.
COMPANY POLICIES
For information regarding our cancellation policy and all other company policies, please visit USSC Policies.
NIKE LACROSSE CAMP FAQ
For general questions about our lacrosse camps please see our FAQ page.

Show Less

See More

Camp Details
DISCOUNTS AVAILABLE
TEAM DISCOUNT: If five or more campers register together, each camper is eligible for a $25 discount. Please have a team contact reach out directly to the USSC office at 1-800-645-3226 to receive a discount code to identify your group. Campers may then register through the website at their convenience and apply the coupon code during check-out.

GOALIE DISCOUNT: To ensure each session has enough goalies for drills and scrimmages, all goalies automatically qualify for a special $50 discount. You can call 1-800-645-3226 to receive the goalie discount over the phone or you can indicate that you are eligible for the goalie discount in the "comments" field when registering via our secure website. Goalie discount cannot be combined with any other discount.
Sample Daily Schedule
7:30 am

Breakfast (Overnighters)

9:00 am

Stretching and Conditioning

9:30 am

Line Drills and Stations

10:30 am

Position Work

Noon

Lunch and rest

1:30 pm

1v1, 2v2, and fastbreaks

3:00 pm

Drill stations and scrimmaging

5:00 pm

Dinner and supervised free time

6:30 pm

Back to field for games

9:00 pm

Extended Day Campers depart

10:00 pm

Overnight Campers to rooms; Lights out!
Berry College
Berry offers an unusually beautiful environment for camp. Fields, forests, lakes and mountains provide scenic beauty in a protected natural setting. Campers train each day at Ford Field, the Berry men's lacrosse teams home, on the Berry College campus. Along with a top-notch game facility, the Vikings enjoy full-size practice fields located between Ford Field and William R. Bowdoin Field and behind Ford Field. The practice fields are also quality venues, and have hosted regulation soccer matches and lacrosse games, as well.
Camp Reviews
Overall Average Rating
Stars
perfect mix of strict and fun

— Anonymous

Excellent LAX camp!

July 20, 2016: As a Berry College alumni and veteran educator, I strongly commend Coach Gilbert and his staff for their efforts in creating excellent LAX camp, The breakdown of skill instruction and practice was excellent, and the positive, encouraging attitudes of the staff were reflected in the campers through out the week.

— Jim V. Grandparent

Improve your skills.

July 16, 2013: Age groups were appropriately determined. The drills were very educational and improved my sons skills better than constant scrimmages.

— Landon S. Parent
Show Less

See more

Reviews
Had a blast!

July 16, 2013: My son attended lacrosse camp for the 1st time and had a blast!! The staff and counselors were great with the boys and he learned a lot each day. I was glad when he said that he wanted to go again next year with his friends.

— Becky K. Parent

Highlight of the summer!

July 20, 2014: It was awesome! We learned a lot! The coaches were good & the college players were really cool!

— Cooper H. Camper

Can't wait to go back!

July 20, 2014: This camp made my son feel like he was better at lacrosse when he finished. The instruction was good and he felt welcomed. He would definitely like to return next year.

— Henry K. Parent

I had a blast!

July 26, 2014: I had a blast at this camp. It was very helpful and informative and I look forward to coming back next year.

— Dave P. Camper

Amazing camp!

July 18, 2015: My son enjoyed the Nike camp better than any other lacrosse camp he's done in the last 2 years and can't wait to go again! The coaches were talented, instructional AND fun.

— Allison S. Parent

Really enjoyed it!

July 18, 2015: I really enjoyed my experience at camp. I made friends and was able to demonstrate my skills at a competitive level. I learned better throwing and shooting techniques that will help me as an attacker. I can't thank the counselors enough at Berry College for their time and support.

— Justin B. Camper

Great location!

July 20, 2015: Good organization. Berry College was a great location. Coach was fun, and I liked the extra coaching he gave, especially the face -off help.

— Will H. Camper

We will be back!

July 21, 2015: This camp is SO organized!! There is absolutely no confusion on where to drop off and pick up your camper. Staff accompanies an assigned group of campers to every activity, so there is no unsupervised time like at other camps that we have participated in. We will be back!

— Jack C. Parent

I can't recommend this camp enough!

July 21, 2015: My son just finished his first season of lacrosse when I signed him up for the Nike camp at Berry College. I can't recommend this camp enough. My son learned so much and came back believing in himself and talking about college lacrosse. When I sat watching the end of camp ceremony I was so impressed with the positive environment that that coaches and counselors had with the students. It was the best camp and I can't tell you enough that if your on the fence send them. My son learned so many skills that he's now practicing on his own. He's already talking about camp next year.

— Emily L. Parent

feels better about himself and the way he plays now

July 16, 2021: During one break he asked a coach to help him with his shot. That coach spent quite a while with him and he was able to get it. Now he is consistently shooting the top corners of the net. Not bad for a newbie. The lacrosse camp had the right mix of fun and work. He was exhausted but learned so much and feels better about himself and the way he plays now.

— Eve P., Parent

Money well spent!!

July 21, 2016: I was so happy for my Son, I told him he needed to go to a camp and learn how to correctly play the game since he has only played 2 years. After his time at camp, he was awarded most improved player. He also took what he learned back to his school to teach the other players. Money well spent!! Thanks Coaches!! Sincerely Happy Mom

— Max D. Parent

He will be back!

July 22, 2016: This camp was great. My son learned so much and even discovered he is better at a different position. One he had never been given the opportunity to play before. All the staff was super friendly and super helpful during the check-in/out process and my son really enjoyed his time there. He will be back!

— Natalie M. Parent

Can't wait for next summer!

July 23, 2016: Berry College was super organized before and during camp. The coaches also did a great job at creating a very positive atmosphere for the campers. Supervision and safety was especially impressive and the positive attitudes of the college players who assisted and the coaches made camp fun for all. Can't wait for next summer!

— Jennifer B. Parent

Thanks for the great coaching!

July 24, 2016: This is our son's second year attending Nike Lacrosse Camp and he has come home both times very excited about playing the game of lacrosse. His skills and knowledge have improved dramatically. Thanks for the great coaching!

— John M. Parent

The coaching is top notch and the campus is beautiful!

July 14, 2017: The counselors were so nice as always! The coaching is top notch and the campus is beautiful. My son leaves and is always thrilled with the experience. He talks about playing lacrosse in college and specifically dreams of playing for Berry.

— Chris R. Parent

Can we come back next year?

July 19, 2017: The first thing that my son said to me was not hello, it was 'Can we come back next year?' It was a great opportunity for him to meet other kids that share a passion for the same sport that he does.

— Paul M. Parent

My son had a great time!

July 28, 2017: My son had a great time! He wants to go back next year. He liked the freedom and independence and of course he LOVES lacrosse!!

— Bart W. Parent

GREAT Camp!

July 13, 2018: Great setting and facilities at the Berry College campus. Coach Gilbert and his staff were well organized and so much fun. It was a great mix of high level instruction and letting kids being kids. The college players who were helping run sessions were just so great to the younger kids and full of advice and tips for the older boys considering Berry for their college choice!

— Nick B. Parent

Awesome!

July 24, 2019: He said it was awesome! The coaches let him try a different position than he normally plays and it turns out he did great. He felt as though the coaches were able to give the boys a lot of tips and training while having a really good time.

— Cindy S. Parent

He really enjoyed making new friends

July 17, 2021: My son enjoyed being at Berry - the dorm and dining hall. He really enjoyed making new friends. The coaches were all great and built wonderful rapport with the boys. He enjoyed the opportunity to get to hone his goalie skills.

— Michelle G., Parent

It was a great camp!

July 16, 2021: My son loved the the drills done in the sessions. He particularly appreciated learning about how to step over the crease & picks & how to defend against them. I appreciated the coaches kindness & consideration when Bryce pulled a muscle- he was still a part of the teaching & allowed to participate according to his ability without being hassled. The check-in process was a little slow & the briefing was not needed for parents, but that's about it. It was a great camp!

— Phillica F., Parent
SECURE YOUR SPOT – CAMPS SELL OUT!
Last year over 650 Sports Camps sold out, leaving 7,000+ campers on the waitlist. Due to high demand, early registration for our first-come-first-serve camps is strongly recommended.
Camp Dates & Prices
This program has concluded for the season.
Please Join our Priority List to be notified when this program is available for registration.