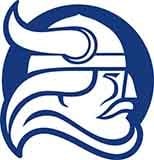 Nike Boys Soccer Camp Berry College
Nike Boys Soccer Camp Berry College
22

Reviews
Average Rating
Stars
Improve your game and have serious fun
at Nike Soccer Camps
Berry College, in Mount Berry, GA, is the perfect place to improve your game this summer. Get a taste for what living on campus and being a Berry Viking is like. At Nike Soccer Camps, our goal is to stimulate a love for the game in young athletes by showing them how to accelerate their own progress and success.
This summer we'll be offering 2 camps, one for boys aged 8-13 and another for boys aged 14-18. The experienced Berry College coaches will provide campers with a fresh perspective and challenge them to develop technical, tactical, physical, and psychological aspects of their game through a progressive curriculum.

Highlights Include
Unique & structured curriculum
Low camper to coach ratio
Nike Soccer Camp T-shirt & camp prizes
Elite technical training & game knowledge development
Position-specific training
Camp Coaches
Head Coach

Richard Vardy

One of the most successful coaches in the history of a program known for producing championship-caliber coaches, Richard Vardy has been the head men's soccer coach at Berry College since the 2002 season.

View Richard Vardy's Bio

⟩

Coach

Konrad Jacobs

Konrad Jacobs is in his fourteenth year as a full time assistant coach for the Berry College men's soccer program, after spending a year as a volunteer assistant. Jacobs holds a USSF "B" license and an NSCAA National diploma.

View Konrad's Bio

⟩
Camp Details
SECURE YOUR SPOT!
Due to local and state regulations, we anticipate having to reduce our enrollment numbers significantly this year. You can expect a high demand on these first-come-first-serve camper spots, so please be sure to register early.
CAMP INFO:

Dates:

June 8-11, 2024 (Sat-Tues) (All Skills)
June 12-15, 2024 (Wed-Sat) (High Performance)

Gender: Boys
Options: Extended Day and Overnight
Check-in: First-day arrival at 12:00 pm.
Check-out: Last day at 12:00-1:00 pm.
Check-in & out location: Clara Lobby
CAMP INFO
This program is geared towards players of all abilities. Campers will work on mastering the proper fundamentals, techniques and advancing their overall skills and knowledge of the game. A great opportunity for players to learn through a mix of drills, games, and competitive play. With a number of different camp options for all to enjoy!
PREPARE FOR CAMP: COMPLETE YOUR PRE-CAMP CHECKLIST
To view your customer account, complete your mandatory forms, pay balance dues, and review important camp information, visit Pre-Camp Checklist.
All necessary camp information is on this page. If there are any imperative changes prior to camp start, registered campers will be notified via email and this webpage will be updated!
*Please note: Berry College requires campers to complete a school-specific waiver prior to camp. Please print and bring the completed form on the first day of camp.
HOUSING
The information below is based on previous years and is subject to change each year.
Number of Campers Per Room: 2
Roommates: Rooms are assigned by age & roommate requests.

Roommate requests must be mutual, If you don't have a roommate request, you will be placed in a room with someone near your age. It will be a great opportunity to meet someone new!

Linens: Not provided. Bring linens or sleeping bag, pillow, pillowcase, and a towel
Air Conditioning: Yes, AC is available in room
WHAT'S INCLUDED IN THE FEE?

Instruction: Training from the Berry College coaching staff
Supervision: Staff members are strategically placed throughout the camp to provide optimal supervision and participate in all activities
Camp T-shirt & Prizes: All campers receive a Nike Soccer Camps t-shirt and prizes
Overnight & Extended Day campers: Dormitory housing on campus and all meals are provided. Dinner is provided but campers can order pizza via the camp store if they wish
Day campers: Lunch is included
INSTRUCTION, EQUIPMENT, & FACILITY
Ratio: Low camper-to-coach ratio
Groupings: Campers are grouped by age, ability, and experience
Equipment Needed: All campers must bring soccer cleats, shin guards, athletic shoes/indoor soccer shoes, and a water bottle.
Facility: Berry College fields
Medical Protocol: Most camps have an athletic trainer on-site to help with illness or injury. In case of an emergency, campers will be transported to the nearest hospital
EXTENDED DAY CAMP INFORMATION
Day Camp Hours: 9:00am-9:00pm

Daily Check-In & Out: First day 12:00pm

First day check-in location: Clara Lobby

Meals: Lunch & Dinner is provided for Extended Day Campers
OVERNIGHT INFORMATION
Check-in: First Day 12:00pm

Check-in Location: Clara Lobby

Meals: Day 1: Dinner | Days 2-3: Breakfast, Lunch, Dinner | Day 4: Breakfast
CHECKLIST OF THINGS TO BRING:
Below is a suggested list of clothes, equipment, and personal items. US Sports Camps is NOT responsible for lost or stolen articles or money.

OVERNIGHT
Athletic clothing (1-2 pairs/day)
Soccer Cleats (no metal studs)
Shin guards
Water bottle
Sunblock
Comfortable off-court clothing (pants/shorts, shirts, sweatshirts, 1 pair/day)
Undergarments (1-2 pair/day)
Swimsuit and beach towel (May or may not be needed)
Pajamas
Bathrobe
Flip flops
Laundry bag
Toiletries (shampoo, conditioner, bodywash, facewash, hairbrush, toothbrush, toothpaste, deodorant, etc.)
Personal items & medications
Eye mask, ear plugs (optional)
Washcloth and bath towel
Alarm clock
Fan (optional)
Bed sheets
Comforter or sleeping bag
Pillow and pillowcase
DAY CAMPERS
Athletic clothing
Soccer Cleats (no metal studs)
Shin guards
Water bottle
Sunblock
Small gym bag/backpack
SOCCER BALLS
Nike Soccer Camp Balls can be purchased during registration. Players can choose between a size 4 or size 5 ball, which will be passed out on the first day of camp. Please note that it is not required to bring a soccer ball to camp as they are provided by the staff for camp instruction.

TEAM DISCOUNT
If you have a group of 4 or more campers registering for the same camp, each camper is eligible for a $25 discount. If you have a group of 8 or more campers registering for the same camp, each camper is eligible for a $30 discount. please fill out the Team Discount - Soccer form with the name of your group and the names of each camper enrolling in the camp and we will create a unique discount code for your group.
TRANSPORTATION
Transportation is not provided. Campers are responsible for getting to and from camp on their own. There is no supervision before or after camp hours so please make arrangements to pick up your child on time.
MEDICAL PROTOCOL
Most camps have an athletic trainer on-site to help with illness or injury. In case of an emergency, campers will be transported to the nearest hospital.
COMPANY POLICIES
For information regarding our cancellation policy and all other company policies, please visit USSC Policies.
NIKE SOCCER CAMP FAQ
For general questions about our soccer camps please see our FAQ page.
***Camps are open to any and all entrants. Enrollment in our camps is limited only by age, gender, and capacity restrictions as specified by each camp.

Show Less

See More

Camp Details
.
Sample Daily Schedule
7:00am

Wake-up

8:00am

Breakfast

9:00am

Session Topic of the Day

12:00pm

Lunch & rest time

1:00pm

Soccer film competitions

2:00-4:00pm

Tactical Training/Small Sided Games

4:00pm

Downtime

5:00pm

Dinner

7:00

Full Sided Games

9:00

Evening Activities

10:30

Lights out
Berry College has the world's largest contiguous college campus, spanning more than 26,000 acres of woodlands, meadows and streams. Founded in 1902, Berry is a private coeducational institution located in Rome, GA, about an hour north of Atlanta.
Berry boasts some of the finest athletic facilities, including a state of the art 131,000 square-foot athletic and recreation center, three regulation-size soccer fields which are professionally manicured.

Camp Reviews
Overall Average Rating
Stars
June 20, 2023: Getting to play soccer all day with friends

— Anonymous

June 18, 2023: Skill improvement

— Anonymous

June 14, 2023: Rooming with friends

— Anonymous
Show Less

See more

Reviews
June 17, 2023: Coaching and location

— Anonymous

June 18, 2023: Food, people, venue, coaches

— Anonymous

June 14, 2023: The lightning games

— Anonymous

June 20, 2023: Learning new skills and the food.

— Anonymous

June 18, 2023: 11v11 scrimmages in the afternoons

— Anonymous

June 15, 2023: Named as a great player for the week.

— Anonymous

June 14, 2023: My son saying he wants to return next year

— Anonymous

June 19, 2023: Working with coaches & players from the team

— Anonymous

June 19, 2023: Getting to know the head coach of Berry college

— Anonymous

June 16, 2023: Meeting new friends who enjoy the game of soccer

— Anonymous

June 14, 2023: He loved his coaches and enjoyed the 3 v 3 tourney

— Anonymous

June 14, 2023: Developing through the technical drills and scrimmages

— Anonymous

June 18, 2023: My son had a good time with friends. He made memories.

— Anonymous

June 18, 2023: Staying in the dorm , food, and of course playing soccer.

— Anonymous

June 14, 2023: Working one on one with a junior coach on juggling techniques

— Anonymous

July 23, 2022: Playing with kids from other places, being coached specifically

— Anonymous

June 19, 2023: Playing with soccer friends and coaches were friendly and helpful. Food was great.

— Anonymous

June 18, 2023: Tommy's legs grew five inches in circumference (not really but he felt like he got a ton of exercise helping him strengthen)

— Anonymous

Enjoyed the drills

— Anonymous
SECURE YOUR SPOT – CAMPS SELL OUT!
Last year over 650 Sports Camps sold out, leaving 7,000+ campers on the waitlist. Due to high demand, early registration for our first-come-first-serve camps is strongly recommended.
Camp Dates & Prices
This program has concluded for the season.
Please Join our Priority List to be notified when this program is available for registration.