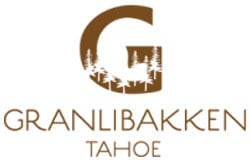 Nike Adult Tennis Camp in Lake Tahoe, Granlibakken Resort
Nike Adult Tennis Camp in Lake Tahoe, Granlibakken Resort
14

Reviews
Average Rating
Stars
Improve your game and have serious fun
at Nike Tennis Camps
One of the country's best tennis camps for adults, this Northern California adult tennis camp in Lake Tahoe offers weekend tennis clinics for ages 18+. Come enjoy an unforgettable tennis vacation at the Granlibakken Resort!
The Nike adult tennis camp in Tahoe delivers the perfect tennis getaway for adults to improve their tennis game, make new friends and have a lot of fun.
Highlights Include
~10 hours of tennis instruction in a beautiful mountain setting
4:1 camper to instructor ratio
All campers receive Nike Tennis Camps T-shirt
Camp Coaches
Camp Director

Tony Greco

Tony Greco, long time director at the Lake Tahoe Nike Tennis Camp and a top high school coach in California, returns to Tahoe for his 29th year to direct the camp.

Co-Director

Kady Pooler

Kady enters her fourth year as the Assistant Women's Coach at the University of the Pacific.

View Kady Pooler's Bio

⟩
Camp Details
2023 CAMP DATES

CAMP PROGRAM
We offer adult day camps which run Friday (5:30pm-7:30pm, followed by cocktail party, weather permitting!), Saturday (9:00am-3:00pm), and Sunday (9:00am-11:30am) for men and women, ages 18+, of all skill levels.
Camp is geared towards adult players of all levels and includes drills, matches, and tennis instruction. Upon arrival all participants are evaluated by the staff so that their own instructional needs can be addressed throughout the week. The camp fee includes the 10-hour tennis clinic, a cocktail party Friday evening and lunch on Saturday. These camps are limited to 30 participants to allow for individualized instruction and improvement.
CHECK-IN/OUT
Check-in: 4:45pm/5:00pm on Friday at the tennis courts, follow the signs that point you towards the Nike Tennis Camp check-in
Check-out: 11:30am on Sunday at the tennis courts
DAILY CAMP SCHEDULE
Friday: 5:00-7:30pm, Cocktail Party at 7:30pm (weather permitting)
Saturday: 9:00am-3:00pm, Lunch is included
Sunday: 9:00am-11:30am
INSTRUCTION, EQUIPMENT & FACILITY
Ratio: 4:1 camper to coach ratio
Groupings: Campers are grouped by age, ability, and experience
Equipment Needed: All campers must bring a tennis racquet, tennis shoes and a water bottle
Facility: The resort features excellent tennis courts, a swimming pool, running and hiking trails, comfortable rooms and first-rate dining facilities. There are five courts located on site and additional courts nearby if needed.
Medical Protocol: Most camps have an athletic trainer on-site to help with illness or injury. In case of an emergency, campers will be transported to the nearest hospital
OVERNIGHT ACCOMMODATIONS
Please note: This is a Day Camp only and runs during the hours listed above. The camp tuition DOES NOT include housing. Campers are required to provide their own overnight accommodations.
A block of rooms have been reserved at the Granlibakken Resort. To see rates and make a reservation, visit www.granlibakken.com. Click the "conference reservations" button and then put in "ATennis1" for the July camp and "ATennis2" for the August camp as the login and password.
JUNIOR NIKE TENNIS CAMP IN LAKE TAHOE
We're proud to also offer the Nike Tennis Camps in Lake Tahoe, Granlibakkin Resort for ages 9-18. Click the link for details!

CAMP INFORMATION PACKET
A detailed camper registration packet containing check in location, health/release forms, emergency contact info, and a list of things to bring will be emailed to all registered campers in the Spring. Our health and release forms do not require a doctor's signature and they will be collected on the first day of camp.

Camp Code: TNADTA
Show Less

See More

Camp Details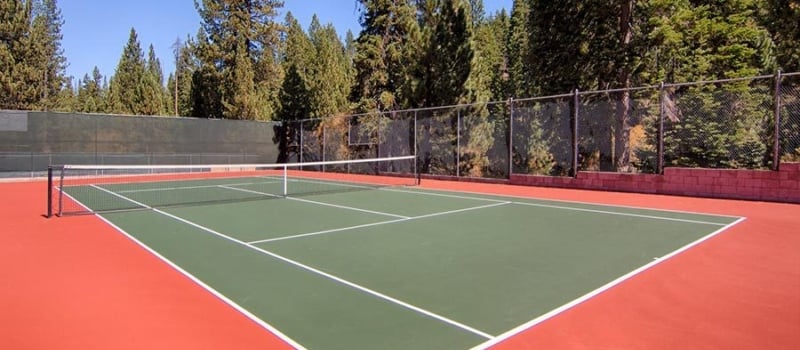 Overall Average Rating
Stars
Excellent experience!

August 16, 2019: We had an excellent experience! Loved it- we love Kady and Tony!!

— Michelle A. - Camper

Great coaching staff!

August 14, 2019: Great drills and energy, good instruction and well thought out breaks, snacks and food. KATY, Tony, Emily and Dillon were especially helpful.

— Rita W. - Camper

Helpful and encouraging staff for all levels

August 13, 2019: Great format from start to finish. Coaches were patient and helpful and encouraging. Camp Director was very professional and knowledgeable. She and her staff took time to focus on all levels. I felt they were engaged and caring. I think their housing could of been better. Very bad setup for them!

— Mary T. - Camper
Show Less

See more

Reviews
Received personalized tips

August 08, 2018: Campers get to hit a ton of balls and receive personalized tips about their game from the instructors.

— Kevin G. - Camper

Our fourth year at camp

August 09, 2018: Our fourth year at Granlibakken for the tennis camp. We return because of Tony and Kadi and the work they put into camp and the activities that make it both enjoyable and instructive.

— Bob A. - Camper

Organized and fun environment

August 10, 2018: Great experience run by Kady & her outstanding team of teaching pros! Learned a lot, got to practice the skills in an organized & fun environment!

— Gail S. - Camper

Half the staff were experienced players/coaches

July 18, 2017: Half of the camp staff were experienced players/coaches and were skilled at providing tips on improvements to our game, but the other half were very young and seemed timid about this aspect. There was a limited amount of quality feedback whenever you were on a court with the "youngsters".

— Mark M. Camper

I would definitely recommend this camp!

August 14, 2017: Kady was amazing, she is a great instructor. She gave great analogies and clear and concise instruction on how to improve your game. Her knowledge, experience and love of the game added great value to this camp. Tony, Emily and Chris were also great, they had excellent feedback and made the camp very fun. The drills were both fun and helped improved my game. All instructors were able to create a fun environment while improving your game. This camp got me excited to get back into my tennis game, which I needed! I would definitely recommend this camp!

— Stephanie M. Camper

It was perfect!

August 15, 2017: It was perfect!

— Bill W. Camper

Great camp with wonderful instructors!

July 28, 2016: Great camp with wonderful instructors in Tahoe. I learned something from each instructor. I was so impressed with Tony, Katie, and Charlotte. They had some excellent pointers that really improved my game! We will be back!

— Nicole N. Camper

very enthusiastic and great instructors

July 28, 2016: I appreciate the help at the camp. The staff was very enthusiastic and great instructors for all levels. Thanks again... Charlotte and Katty made the camp exceptional.

— Tin B. Camper

Great camp!

July 27, 2016: Two great experiences during my last camp were hitting with the instructors and watching the instructors hit against each other, both were very valuable lessons in addition to the fun drills and wonderful tips. Great camp! Let's have one in a warm clime in the winter.

— Kevin G. Camper

instructors were first-rate

July 21, 2015: The weekend camp was better than I expected. The instructors were first-rate.

— James O. Camper

energetic, motivating, well-spoken staff

July 16, 2015: Charlotte Sutcliffe, Kady Pooler and Tony were energetic, motivating, well-spoken and communicated technical skills in an understandable fashion. The activities were instructional, fun, fast-paced and helpful. Daily activities were very well-organized, fun, and helpful. Charlotte, Kady, and Tony were the reason the weekend was so enjoyable. Would absolutely do another camp with them.

— Michelle A. Camper
Camp Dates & Prices
New Camp Dates Coming Soon!
Please join the Priority List to be notified when this program opens for 2023 registrations.