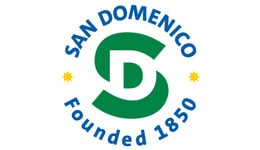 Nike Tennis Camp at San Domenico School
Nike Tennis Camp at San Domenico School
13

Reviews
Average Rating
Stars
Improve your game and have serious fun
at Nike Tennis Camps
This Nike Tennis Camp in Marin County is held at the beautiful San Domenico School in San Anselmo, California. A Bay Area favorite, this tennis day camp is designed for kids of all skill levels looking for serious instruction and lots of fun!
We will cover all aspects of the game using the latest tennis techniques, tactics and strategies through on-court instruction, competitive drills and match play.
Highlights Include
Junior Full Day Camp
Skill development, game strategy and match play
Every camper receives a Nike Tennis Camp t-shirt
Camp Coaches
Camp Director

Robert Jessen

Robert Jessen is the Director of Tennis at San Domenico School. Coach Jessen has more than 20 years experience of coaching and teaching at Ross Valley Tennis Club.

View Robert's Bio

⟩
Camp Details
2023 CAMP DATES
July 10-13
July 17-20
July 24-27
CAMP PROGRAMS
We offer Full Day camps for boys and girls, ages 9-17 of all skill levels.
Full Day Program: The full day program runs Monday-Thursday from 9:00am-4:00pm and is open to players ages 9-17 and will cover footwork/speed drills, stroke technique and serve and volley drills, along with group games, match play, and contests to win fun Nike prizes.
CAMP SCHEDULE
Check-in: 8:45am at the tennis courts on Monday
Check-out: 4:00pm at the tennis courts each day
Day Camp Program: Monday 8:45am-4:00pm, Tuesday-Thursday 9:00am-4:00pm
MEALS
Full Day campers should bring their own lunch each day or lunch can be purchased for $60.00 per week (add at registration or anytime before camp).
WHAT'S INCLUDED IN THE FEE?
Instruction: 5-6 hours of daily tennis training
Supervision: Staff members participate in all activities
Camp T-shirt: All campers receive a Nike Tennis Camps t-shirt
INSTRUCTION, EQUIPMENT & FACILITY
Ratio: 5:1 camper-to-coach ratio
Groupings: Campers are grouped by age, ability, and experience
Equipment Needed: All campers must bring a tennis racquet, tennis shoes, and a water bottle
Facility: Camp will be held on the six new tennis courts at The San Domenico School.
Medical Protocol: Most camps have an athletic trainer on-site to help with illness or injury. In case of an emergency, campers will be transported to the nearest hospital
SAN DOMENICO EXTRAS

Bus Service to San Domenico. We are excited to offer a convenient bus service to San Domenico this summer. The cost for the weekly service will be $85. We will have two service routes. The first route will serve families in Southern Marin, Greenbrae, Ross, and San Anselmo. The second route will benefit families in the Novato, Terra Linda, and San Rafael areas.
How do I add the bus service? Please visit The San Domenico Summer Camp website to add the bus to your camp week. Note, you will have to complete an online registration on the Active site but no fee will be added.
There are two bus routes, one from Mill Valley through Greenbrae, Ross, and San Anselmo. The other route will take kids from as far north as Novato and Terra Linda and San Rafael directly to San Domenico. Please refer to the San Domenico School website for more information. Please arrive 10 minutes early before your chosen bus pick-up location, as the bus does not wait. The cost of the bus is $85.00 per week.

Before and Aftercare is available all camp weeks. ($11/per hour.) Please log in to your Active account to add these items. Campers will swim in the pool until 4:00 pm, and if they are scheduled to take the bus home, they will depart from campus at 4:15. Parents may pick up their children as late as 5:00 pm.
PREPARE FOR CAMP: COMPLETE YOUR PRE-CAMP CHECKLIST
To view your customer account, complete your mandatory forms, pay balance dues, and review important camp information, visit Pre-Camp Checklist. All necessary camp information is on this page. If there are any imperative changes prior to camp start, registered campers will be notified via email and this webpage will be updated!
CHECKLIST OF THINGS TO BRING
Below is a suggested list of clothes, equipment, and personal items. US Sports Camps is NOT responsible for lost or stolen articles or money.
Athletic, on-court tennis clothing

Tennis Racquet(s)

Tennis shoes (no running shoes)

Sweatshirt/warm-up jacket and pants

Water bottle

Sunscreen

Signed Health & Release forms and waivers (forms completed online do not need to be printed and turned in at camp)
COMPANY POLICIES
For information regarding our cancellation policy and all other company policies, please visit USSC Policies.

NIKE TENNIS CAMP FAQ
For general questions about our tennis camps please see our FAQ page
SWING VISION
Maximize your camp experience with SwingVision, an iPhone app that provides the following benefits when you record your play: watch a full match in 20 minutes with the dead-time automatically removed, view stats like shot placement, court positioning, shot speed, and consistency for each shot type, filter to particular shot or point types and easily create highlight videos of certain points or shots, access video analysis, and stats immediately after you finish recording, all on unlimited cloud storage.


Camp Code: TNXRSD
Overall Average Rating
Stars
Good overall experience

August 2, 2021: She had fun, learned new skills and met new people

— Jamie S. - Parent

Learned new skills, we will definitely return

July 31, 2021: She really enjoyed the camp. We will do it again! My daughter learned new skills which is great

— Jamie S. - Parent

Learned a lot at camp

July 30, 2021: Our kid really enjoyed the hands-on instruction.

— Jeffrey C. - Parent
Show Less

See more

Reviews
Loved camp and definitely returning

July 30, 2021: Every day she came home, and showed us new skills that she learned. She loved camp, and will be back next summer!

— Michelle, I. - Parent

Happy the coaches covered the technical aspects of tennis

August 4, 2019: He thought he learned a lot. He was happy that the coaches were covering technical aspects of tennis. The last hour is the pool was essential since it was hot

— Houda S. - Parent

Loved the whole week

July 19, 2019: He loved the whole week- especially playing with the more advanced players in the morning sessions. He also said he liked the coaches

— David B. - Parent

Camp was perfect

July 20, 2018: The half day option for small kids was tough on the schedule. Otherwise, the camp was perfect.

— Kelly W. - Parent

Rob is awesome!

July 23, 2018: Rob is an awesome coach!

— Karen B. - Parent

my daughters really enjoyed camp

August 8, 2016: My daughters, Tara and Mira Sridharan, really enjoyed their two weeks spent at camp this summer. In particular, I wanted to acknowledge the kindness of the coaches (especially Rob and Lauren) who took care of my girls when I unexpectedly had to pick them up late.

— Heather S. Parent

really enjoyed this tennis camp

August 8, 2016: I really enjoyed this tennis camp, although I would have liked to see more coaches since the amount of kids was so large.

— Isabelle M. Camper

camp was fantastic

July 27, 2016: The camp was fantastic. My kids both loved it!!

— Denise P. Parent

wonderful coach

July 25, 2015: Jim Bedillion is a wonderful coach!

— Sarah K. Camper

Great balance, fantastic small group instructor

July 24, 2015: I was very pleased with Eli's experience at the camp providing a lot of great instruction on technique, mindset and the nature of the game and an athlete, but also allowed for fun and socializing. Great balance, fantastic small group instructor to campers ratio. Loved the lunches.

— Denise R. Parent
SECURE YOUR SPOT – CAMPS SELL OUT!
Last year over 650 Sports Camps sold out, leaving 7,000+ campers on the waitlist. Due to high demand, early registration for our first-come-first-serve camps is strongly recommended.
Camp Dates & Prices
Programs: Jr Camp - All Skills, High School, 10 & Under Tennis
Age Group: 9 - 17
Gender: Co-Ed
Program runs Monday-Thursday
* Pricing is subject to change based on availability. Enroll today to secure current rates.
Programs: Jr Camp - All Skills, High School, 10 & Under Tennis
Age Group: 9 - 17
Gender: Co-Ed
Program runs Monday-Thursday
* Pricing is subject to change based on availability. Enroll today to secure current rates.
Programs: Jr Camp - All Skills, High School, 10 & Under Tennis
Age Group: 9 - 17
Gender: Co-Ed
Program runs Monday-Thursday
* Pricing is subject to change based on availability. Enroll today to secure current rates.