Lacrosse Tip
Presented by Bill Pilat, Camp Director
Bill Pilat's The Goalie School in Virginia Winter Clinic For Boys
The Goalie School Tip: Restarting the Action with Proper Outlet Passes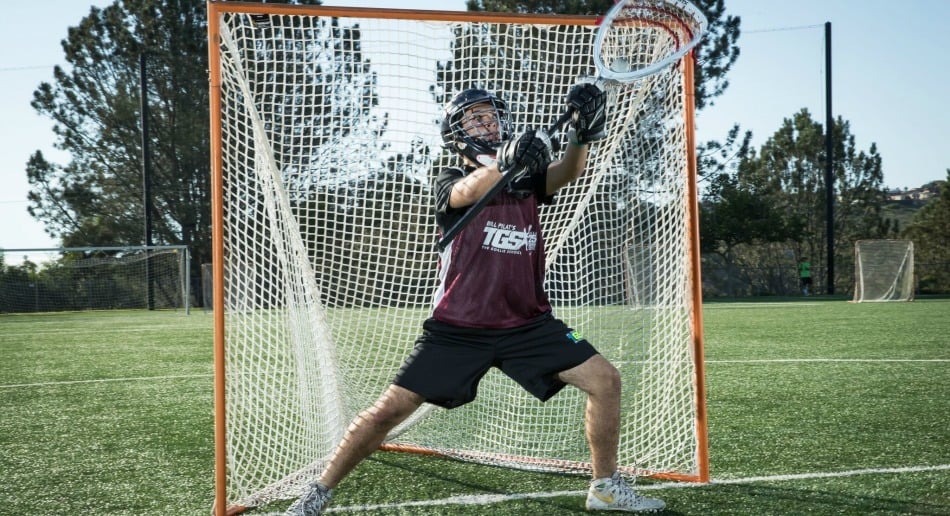 As a goalie, you are responsible for several factors of the overall game play. One of the more important responsibilities includes the restart after making a save.

Most of the time, poor outlet passes are result of a mental break down by the goalie. Assuming his job is done by making the save, a relaxed player sometimes does not put the importance on making a proper outlet pass. Even if you make a big save, you must observe your options and make the correct decision when restating the action.
Lazy outlet passes can lead to instant turnovers in your half that can catch the defense off guard and out of position. It is important to maintain your poise after making the save and make a confident and accurate pass to your teammate.
In addition, not only restarting the ball with a sold toss is starting the action to the appropriate position necessary to set your offensive attack. Understanding your defensive, as well as offensive strategy, is vital to properly starting the offensive movement.
Bill Pilat's The Goalie School
Coach Pilat has put together one of the most innovative curriculum's for goalies wishing to improve their skills. Individual analysis, extensive videotaping of each goalie, and new methods of teaching techniques and footwork are all elements of the Goalie School.
Check out more lacrosse training tips to help take your game to the next level!
Share This