Lacrosse Tip
Presented by Brooke Eubanks, Camp Director
Nike Lacrosse Tip: 3 Quick Tips To Improve Your Defense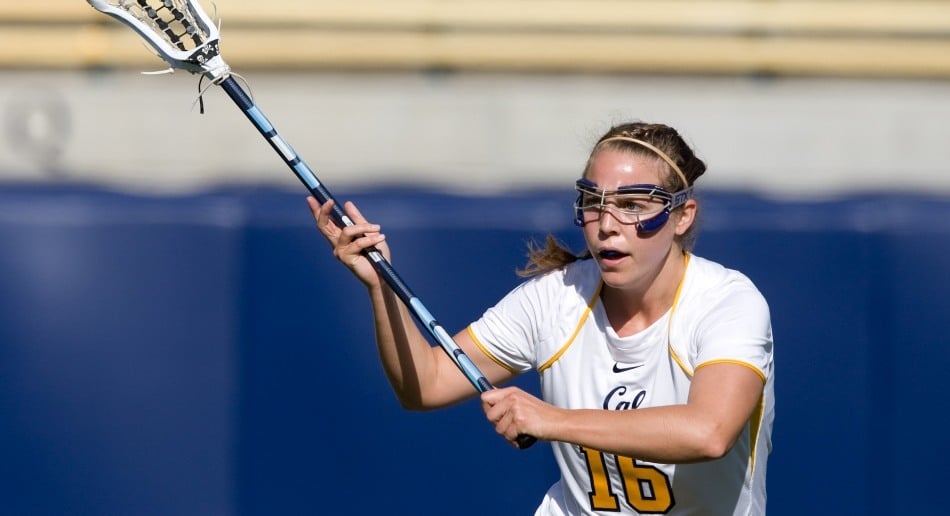 UC Berkeley Head Women's Lacrosse Coach, Brooke Eubanks provides 3 tips to improve your defensive technique.
1) Approaching Forward
One of the biggest habits of defenders is to step backwards or backpedal when an attacker begins to drive towards them in a 1v1 situation. By backing up, the defender is allowing the attacker to gain momentum while she is losing hers by stepping backwards. This also allows the attacker to get closer and closer to the cage before she is ever contacted by a defender. It is crucial as a defender to always move forward no matter how small the steps. You do not need to sprint full speed at your attacker, but move towards her and breakdown your feet so you can meet her at the soonest point possible.
2) Make Contact
Attackers need space in order to make a dodge and drive to cage. Therefore, as a defender, you want to take that space away. If you merely shadow your attacker and stand a few inches away, they are still able to get space and continue their drive. In order to make successful contact and not commit a foul, stay low in a deep squat position so you can make contact on their hips. Keep your arms firmly out in front of you. Imagine you are hugging a beach ball. If you approach the attacker with your arms in tight to your chest and then extend them out to touch the attacker, it will often result in pushing them and be called a foul.
3) Watch The Attackers Hips
Watching an attackers hips is the quickest way to determine their next move. Defenders often get caught watching the attackers stick or following fancy cradles. This allows the attacker to fake with their stick and upper body and dodge around the defender. Keeping good body positioning is more crucial for defenders than going for a check. By watching an attackers hips, you can tell which way they are about to drive, regardless of the quick stutter steps or stick fakes they make. Hips don't lie.
The California Girls Lacrosse Camp, directed by Head Women's Lacrosse Coach, Brooke Eubanks provides emerging and elite players the opportunity to improve their skills in a structured and competitive environment. Upcoming programs include the Skill Development Camp, July 5-8 as well as the Elite Camp, July 29-30.

Check out more lacrosse training tips to help take your game to the next level!
Share This