Tennis Tip
Presented by Phil Whitesell, Camp Director
Charleston Nike Tennis Camp at Wild Dunes Resort
Tennis Tip: How to Hit the Ball with More Topspin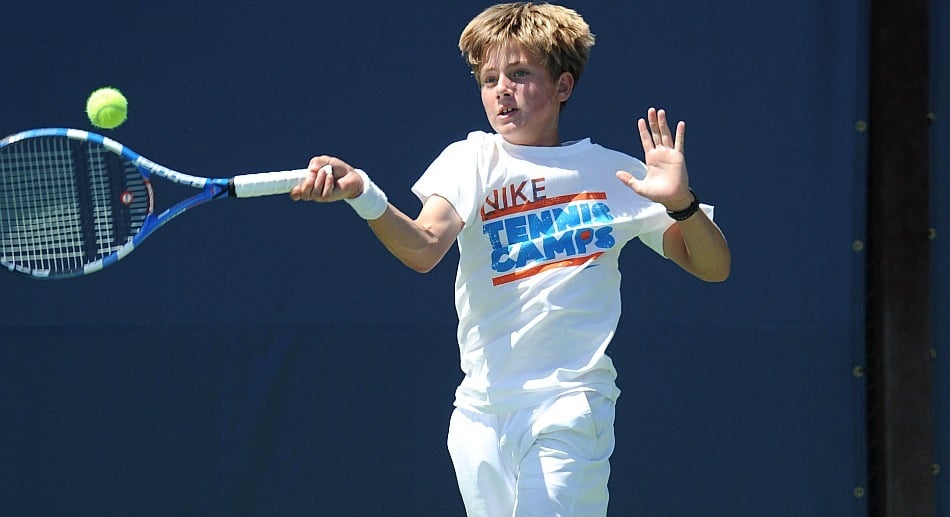 Tennis tip by coach Phil Whitesell, returning Director of the Charleston Nike Tennis Camp. 
Coach Phil Whitesell is a former Women's professional tennis coach on WTA tour (most notably coached Brenda-Schultz McCarthy top 10 WTA tour and Meredith McGrath Semi-Finalist Wimbledon). He is a three time NCAA Division I tennis team champion at The University of Southern California and currently coaches the local Charleston juniors and adults at The Club at Hamlin Plantation.
Tennis Tip - How to Hit the Ball with More Topspin:
"Topspin is used to put more spin on the ball so a player can hit the ball harder and still bring the ball back in the court. The game has evolved drastically over the past 5 years, it is no longer enough to use a firm wrist and just roll over the ball with your follow through. In order to beat your toughest opponents you need to learn how to drop your racquet head below your wrist and snap over the ball at point of contact. You do this by lightening up on your grip a bit and really relaxing your wrist in order to let the racquet head drop. This gives you the ability to accelerate the racquet head more as you brush up on the back of the ball which forces more tourque."
Share This