Nike Clark Family Running Camp at Hackley School
Nike Clark Family Running Camp at Hackley School
17

Reviews
Average Rating
Stars
Serious | Fun
2023 DATES ANNOUNCED!
We understand that to be the best, you must learn from the best!
Located in Tarrytown, NY, Hackley School offers the ideal setting for our cross country and track & field programs for this Nike Clark Family Running Camp. The beautiful 285 acre campus offers 6.4 miles of running trails and a six-lane 400 meter track.
The Nike Clark Family Running Camp is directed and facilitated by its original creators and members of the royal family of track and field, the Clark Family. Hazel Clark, Joetta Clark and Jearl Miles Clark have 12 Olympic teams to their credit, and made history when they swept the 2000 Olympic trials under the coaching of world class coach JJ Clark, brother of Hazel and Joetta, and husband to Jearl Miles Clark.
Highlights Include
Choose from Track & Field or Cross Country
No Pole Vault or Javelin in 2023
10:1 camper to staff ratio
Swimming offered for cool down each day
Specific training for all skill levels
Nike Running Camp T-shirt
Camp Coaches
Camp Director

Hazel Clark

Hazel Clark is an American middle-distance runner who specializes in the 800 meters middle distance race. Clark was a member of the U.S. Olympic team in 2000, 2004 and 2008. She has won six national titles and two USA Olympic Trials events during her career.

View Hazel's Bio & Track & Field Tips

⟩
Camp Details
SECURE YOUR SPOT!
You can expect a high demand on these first-come-first-serve camper spots, so please be sure to register early.
The Clark family has designed a comprehensive training camp program which focus on track and field and/or cross country fundamentals including drills, pacing, strength endurance, speed and core strengthening as well as the mental edge necessary for top athletic performances.
The Clark Family Running Camps offer expert instruction from our staff of Olympic stars in a challenging, fun and inspiring environment.
In addition to members of the Clark family, the camp is facilitated by other world-class athletes and coaches.

2023 OVERVIEW
Dates: July 17-20, 2023
Ages: 10-17
Gender: Co-ed
Camp type: Day
Schedule: Monday-Thursday, 9:00am-3:30pm
Check-in: 15 minutes prior to camp start time
Location: Rob Pickert Field- Hackley School

View the interactive campus map here

Lunch: Campers should bring their own lunch and snacks
PREPARE FOR CAMP: COMPLETE YOUR PRE-CAMP CHECKLIST
To view your customer account, complete your mandatory forms, pay balance dues, and review important camp information, visit Pre-Camp Checklist.
All necessary camp information is on this page. If there are any imperative changes prior to camp start, registered campers will be notified via email and this webpage will be updated!

INSTRUCTION, EQUIPMENT & FACILITY
Ratio: 1:10 staff to camper ratio
Grouped by: age, ability and event
Evaluation: by coaching staff
Equipment Needed: Campers should bring at least one pair of broken in running shoes. Event shoes/spikes are recommended but not required. Please be sure to properly mark your equipment, so that it can be easily identified.
Facility: Outdoor 400m Tartan track
EVENTS OFFERED
Track and Field

Sprints
Hurdles
Jumps (No Pole Vault)

Cross Country/Distance Running
*No Pole Vault or Throws (SP/DT/HT/JAV) offered in 2023
CHECKLIST OF THINGS TO BRING:
Below is a suggested list of clothes, equipment and personal items. US Sports Camps is NOT responsible for lost or stolen articles or money.
ALL CAMPERS:
Extra Athletic clothing
1-2 pairs of broken in running shoes/ event spikes
Non-running shoes
Water bottle
Sunblock
Packed lunch and snacks
Small gym bag/backpack
TRANSPORTATION
Transportation is not provided. Campers are responsible for getting to and from camp on their own. There is no supervision before or after camp hours so please make arrangements to pick up your child on time.
MEDICAL PROTOCOL
Most camps have an athletic trainer on-site to help with illness or injury. In case of an emergency, campers will be transported to the nearest hospital.
COMPANY POLICIES
For information regarding our cancellation policy and all other company policies, please visit USSC Policies.
NIKE TRACK & FIELD CAMP FAQ
For general questions about our Track & Field camps please see our FAQ page.

Fun Facts about the Clark Family

The late Dr. Joe Clark is the patriarch of the family and the subject of the movie Lean on Me.

Joetta Clark Diggs is a four-time Olympian and the founder of the JCD Sports Foundation.
Jearl Miles Clark is a five-time Olympian and American record holder.
Hazel Clark is a three-time Olympian and the founder of Future Olympian Sports Clinics and US Embassy appointed sports envoy.
JJ Clark is a 22 time Coach of the Year, a member of the 2008 Olympic team coaching staff, and is the Franklin P. Johnson Director of Track and Field at Stanford University, overseeing Stanford's track and field and cross country programs. Coach Clark has coached numerous NCAA champions, national champions, national team members and world class athletes.
Show Less

See More

Camp Details


Sample Daily Schedule
9:00am

Check-In

9:15am - 10:00am

Warm-up, Drills, Dynamic Stretching + Water Break

10:00am - 11:15am

Training by Event Group

11:15am - 12:00pm

Core Development + Water Break

12:00pm - 1:00pm

Lunch

1:00pm - 1:30pm

Guest Speaker

1:30pm - 2:30pm

Camp Activity or Optional Swim

2:30pm - 3:30pm

Cool Down/Stretching/T&F Trivia

3:30pm

Check-Out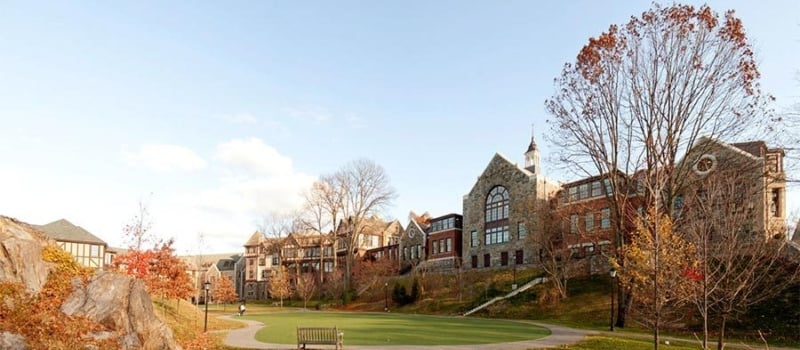 Hackley School is located in Tarrytown, NY. Set on a 285 acre hilltop, the Hackley campus houses beautiful academic buildings and exceptional athletics facilities rivaling many small colleges. The athletic facilities include a six–lane competition track, a six-lane 25 yard pool, and 6.4 miles of running trails.
Take a look at the trail map!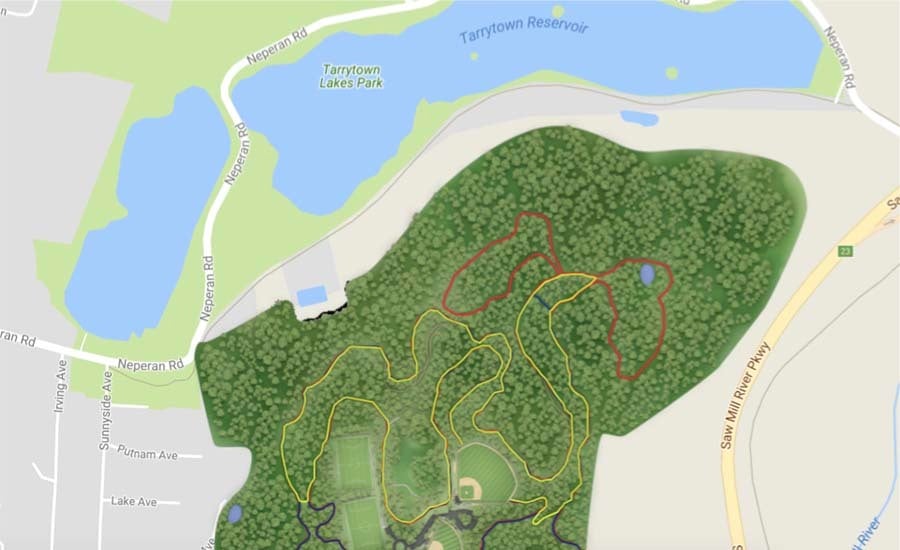 Camp Questions & Answers
My child does multiple events; will there be opportunities for her to train on multiple skills during camp?
Yes campers can train with multiple event groups.
What does my child need to bring to camp?
Please check your camp webpage for a list of items to bring to camp.
There are swimming sessions listed on the schedule; if my child can't swim, will there be alternate opportunities for training?
We have numerous cross training workout options and activities available for those campers who prefer not to swim.
Show Less

See More

Questions & Answers
My child is new to the sport, do you accept athletes who are beginners in the sport?
We bring the best out of campers of all skill levels. All we require is a positive attitude.
Overall Average Rating
Stars
Curated an enthusiasm for running

2022: My camper returned enthusiastically more aware concerning the sport and on her own started watching the track and field events with new motivation at the University of Oregon

— Parent

Building confidence

2022: My son had fun and came away feeling more confident and more prepared in several of his events

— Parent

Loved the final day track meet!

2022: The best part of camp was being tested on the last day to see how her sprinting/jumping power was--she was so excited about this!

— Parent
Show Less

See more

Reviews
Adored camp

October 18, 2019: Samuel absolutely adored this camp and I was super impressed by the warmth and sense of organization. The counselors created an atmosphere of camaraderie and friendship. Samuel will definitely be back. Thank You Thank You.

— Rahla X. Parent

Inspirational athletes

October 18, 2019: Sophia had the incredible opportunity to meet inspirational athletes that will change her relationship with sports. The training program provided her with an understanding of the skills and dedication needed to succeed. The staff gave her the individual attention that allowed her to feel this is something she can do.

— Dore T. Parent

My son had a lot of fun and learned a ton!

July 20, 2018: All around great experience, loved all running sessions and learning new drills, training exercises, weights & pool activities

— Michelle D., Parent 2018

We'll be back next year!

July 20, 2018: Overall experience was amazing. 3rd year attending a Clark family run Nike camp. Every year has been fantastic!

— Janice I., Parent

My daughter was excited to learn block start!

July 20, 2018: My daughter has attended many camps. She has never been so happy as she was at this one!

— Loretta B., Parent

She loved it!

July 30, 2018: My daughter loved camp. She learned so many new drills. The Coaches were great with the kids and encouraging. She will definitely go back!

— Kim T., Parent

My daughter will attend next year!

The jumping coach was kind and patient. He was the highlight of the camp for my daughter. It inspired her to the point that she wants to find a trainer! The camp was awesome. My daughter was exhausted but was super excited about what she learned and the fun atmosphere. She will attend again next year.

— Joseph P., Parent 2017

Friendly Staff

The staff were friendly and encouraging and the techniques and seminars were great.

— Justin W., Camper 2017

Inspired

Mary was inspired to work hard and push through the pain at camp. This was a first for her. She was very sad when it ended and proud of her hard work.

— Sarah M., Parent 2017

Definitely Returning

I had a really great experience at the Clark Family Running Camp - Hackley. I learned techniques and was shown how to improve my form and skill in ways that I had not learned from other coaches in the past. I will definitely be returning to this camp

— Julia R., Camper 2016

Staff was enthusiastic and helpful

This was the first camp my son attended and he was very happy with the instruction and tips given to him as he enters high school. The staff was enthusiastic and helpful.

— Mandy P., Parent 2016

Looking forward to next year

My son, 16 years old, attended the Nike Track and Field Camp at the Hackley School. The Clark family were GREAT instructors. They truly motivated my son and he is definitely looking forward to attending next year's Nike Track and Field camp given by the Clark family next year!

— Colleen L., Parent 2016

Outstanding instruction

Outstanding instruction, both on and off the track. Great group of coaches with proven record of success/accomplishments.

— Dominick S., Parent 2016

Added time to rehydrate

I would have added a longer break in between the 1st and 2nd hour of the first section to cool off a little and fully re-hydrate.

— Connor L., Camper 2016
SECURE YOUR SPOT – CAMPS SELL OUT!
Last year over 650 Sports Camps sold out, leaving 7,000+ campers on the waitlist. Due to high demand, early registration for our first-come-first-serve camps is strongly recommended.
Camp Dates & Prices
Programs: Cross Country, Track & Field
Age Group: 10 - 17
Gender: Co-Ed
* Pricing is subject to change based on availability. Enroll today to secure current rates.