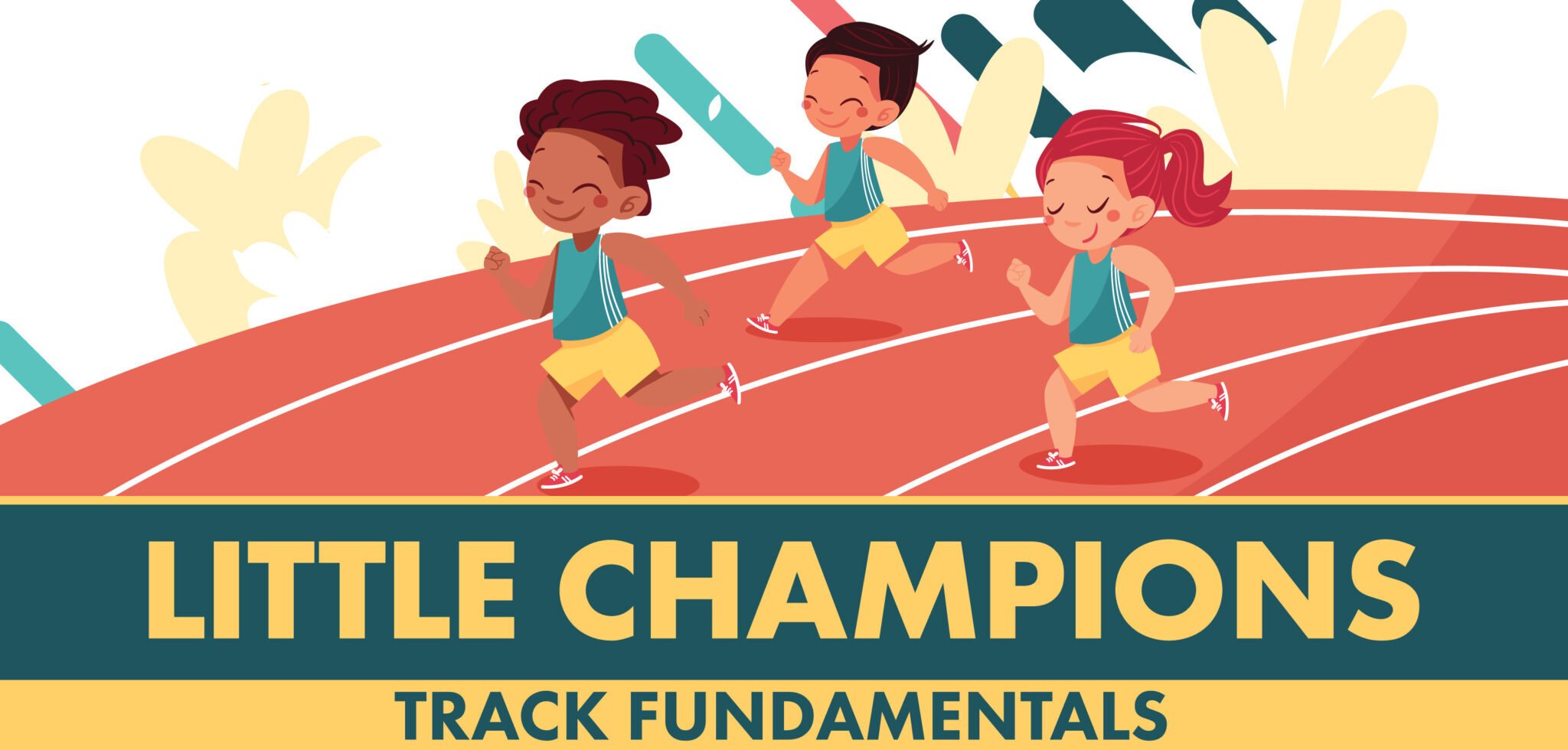 Nike Track & Field Clinic with Little Champion Sports - McKinney
TRACK & FIELD CLINIC
This is 1-day clinic that will take place every Saturday from March 2 - April 6, 2024.
2024 CAMP DATES ANNOUNCED!

The Nike Track & Field Clinic with Little Champion Sports offers athletes aged 6-13 the opportunity to learn and develop as a more competitive track & field athlete.

Highlights Include
Top-notch coaching by LSU All-American and USA track All-American Stephanie Durst, Olympian Funmi Junmo, Former LSU Track Athlete Tania Woods, Former Olympian Raasin McIntosh, and more!
Offers sprints, long jump, shot put, and more!
Individual and group instruction
Open ages 6-13
Nike Running Camps t-shirt!
Camp Coaches
Director

Stephanie Durst

Stephanie Durst is an American sprinter, former Nike sponsored athlete, and former USA Track & Field National team member. Prior to her professional career, she was a 13-time All-American at Louisiana State University and finished her collegiate career among the top ten all-time in the 60-meter dash and both the indoor and outdoor 200 meters. She also helped lead the Lady Tigers to four National Titles - three indoor and one outdoor.

Coach

Tania Mitchell

International Sprinter and Community Advocate/ is an LSU alumna, has gained recognition as a world-class sprinter, proudly representing the United States World University Team in international competitions. Her dedication to athletics is paralleled by her commitment to family and her role as a mentor in the community. Balancing rigorous training with community service, she embodies the spirit of resilience, excellence, and generosity.

Coach

Funmi Jimoh

Olympic Long Jumper and Champion Hurdler/ is an Olympic long jumper and a world-class hurdler, renowned for her athletic prowess and dedication. A proud alumna of Rice University, she has excelled both academically and in her sports career. Her achievements on the track are matched only by her commitment to her family, who are her greatest supporters. Balancing a rigorous training schedule with family time, Funmi Jimoh is a true inspiration, showing that success and personal fulfillment can go hand in hand.
Camp Details
CAMP DETAILS
SECURE YOUR SPOT TODAY!
You can expect a high demand on these first-come-first-serve camper spots, so please be sure to register early.
2024 OVERVIEW
Dates: March 2 - April 6, 2024
Ages: 6-13
Gender: Co-ed
Camp type: Clinic
Schedule: Saturdays, 10:00AM - 11:15AM
Check-in: 15 minutes prior to camp start time
Snacks: Campers should bring their own snacks. Water will be provided.
The driving force behind Little Champion Sports's success is Stephanie Durst, a distinguished retired professional athlete who proudly represented both LSU and the USA on a global scale. Stephanie's extensive experience and expertise bring an unparalleled level of insight and credibility to the programs, inspiring children to explore their athletic potential with guidance from a true role model. Little Champions is dedicated to imparting essential running and sports fundamentals to children of all ages, fostering a strong foundation for healthy living from an early stage. Through a comprehensive range of offerings including digital PE classes, mobile fitness initiatives, track and field camps, and beginner running classes, we ensure that children not only learn the basics of physical activities but also cultivate a lifelong passion for exercise.
PREPARE FOR CAMP: COMPLETE YOUR PRE-CAMP CHECKLIST
To view your customer account, complete your mandatory forms, pay balance dues, and review important camp information, visit Pre-Camp Checklist.
All necessary camp information is on this page. If there are any imperative changes prior to camp start, registered campers will be notified via email and this webpage will be updated!
INSTRUCTION, EQUIPMENT & FACILITY
Ratio: 1:10 staff to camper ratio
Grouped by: age, ability and experience
Evaluation: by coaching staff
Equipment Needed: Campers should bring at least one pair of broken in running shoes. Event shoes/spikes are recommended but not required. Please be sure to properly mark your equipment, so that it can be easily identified.
Facility: Outdoor 400m Tartan track
EVENTS OFFERED
CHECKLIST OF THINGS TO BRING:
Below is a suggested list of clothes, equipment and personal items. US Sports Camps is NOT responsible for lost or stolen articles or money.
ALL CAMPERS:
Extra Athletic clothing
1-2 pairs of broken in running shoes/ event spikes
Non-running shoes
Water bottle
Sunblock
Packed snacks
Small gym bag/backpack
TRANSPORTATION
Transportation is not provided. Campers are responsible for getting to and from camp on their own. There is no supervision before or after camp hours so please make arrangements to pick up your child on time.
MEDICAL PROTOCOL
Most camps have an athletic trainer on-site to help with illness or injury. In case of an emergency, campers will be transported to the nearest hospital.
COMPANY POLICIES
For information regarding our cancellation policy and all other company policies, please visit USSC Policies.
NIKE TRACK & FIELD CAMP FAQ
For general questions about our Track & Field camps please see our FAQ page.
Show Less

See More

Camp Details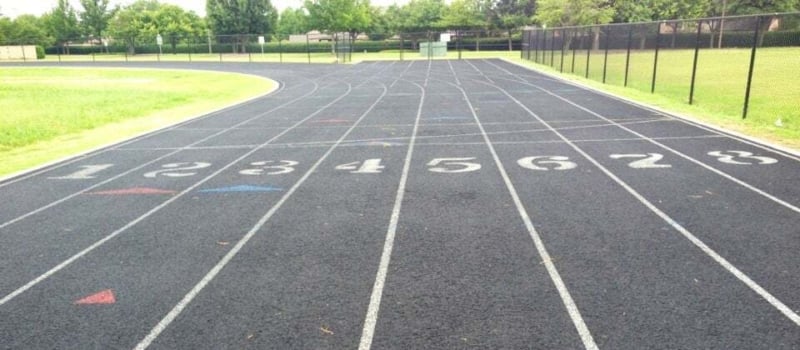 Dowell Middle School is the perfect facility for track & field athletes to improve their speed, endurance, form and have fun!
Camp Questions & Answers
Does the Health & Release Form need to be signed by a doctor?
Our Health & Release Form does not require a doctor's signature. This online form is required to be filled out accurately, signed by the parent (guardian), and completed before your first day of camp.
Can I come to camp alone or do I have to be a member of a team?
We welcome individual campers and teams. If you come to camp by yourself, it's a great place to meet new friends who share your enthusiasm for the sport and to have FUN!
Are the campers supervised throughout the camp?
Yes, campers are supervised by the coaches and staff. All staff members complete criminal and sex offender background checks before working the camp.
Show Less

See More

Questions & Answers
SECURE YOUR SPOT – CAMPS SELL OUT!
Last year over 650 Sports Camps sold out, leaving 7,000+ campers on the waitlist. Due to high demand, early registration for our first-come-first-serve camps is strongly recommended.
Camp Dates & Prices
Programs: Track & Field
Age Group: 6 - 13
Gender: Co-Ed
* Pricing is subject to change based on availability. Enroll today to secure current rates.