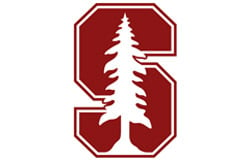 Nike Track & Field Camp of Champions Stanford University
Nike Track & Field Camp of Champions Stanford University
45

Reviews
Average Rating
Stars
Train with the best at the Stanford Camp of Champions!
2024 Dates Coming Soon. Join Priority List!

The 2024 Nike Track & Field Camp of Champions at Stanford University offers athletes the rare opportunity to experience firsthand the life of a Stanford student-athlete.
The Nike Camp at Stanford University is called the "Camp of Champions" for good reason - Stanford enjoys international recognition for its ability to turn talented young athletes into world-class performers. Instruction is given by Stanford coaches & staff. The program is designed for athletes with the desire and special aptitude to become more competitive in their event. It is challenging and intense, helping the young athlete grow mentally and physically tougher for competition and training.
Campers are also welcome to do the Stanford Cross Country Camp. Click Here for more information.
Our camps are open to any and all entrants, ages: 12-18
Any athlete who has sufficient preparatory education to be academically eligible to enter college in the fall following the camp date will not be permitted to attend the camp.
Drugs, alcohol and smoking are strictly prohibited and constitute grounds for immediate dismissal from camp.
Updated April 6, 2023: COVID Guidelines: You are required to attest to the following when registering your child for a camp or clinic at Stanford University:
I attest the camp participant will be tested for COVID-19 (rapid tests accepted) within 24 hours of the start of the program and show proof of a negative test result to the camp director on the first day of the program prior to the start of the program.
If the camp participant cannot provide proof of a negative test result upon arrival, then I allow the camp staff to conduct a rapid test on site and confirm a negative test result.
I understand that camp staff can perform testing of symptomatic campers and reserve the right to screen all participants for COVID-19.
I understand that if the camp participant tests positive for COVID-19 while at camp, they will need to leave immediately.
I understand that failure to comply with the stated policy results in my child not being able to participate in the camp or clinic. In addition, I understand that failure to comply with the stated policy does not result in a refund of any camp fees paid.
Highlights Include
Nike Running Camp T-shirt
Knowledgeable and inspiring guest speakers
Event-specific training
Education in the latest training techniques and sports sciences
Post-camp goal setting and training
Camp Coaches
Director

J.J. Clark

.J. Clark was named Stanford's Franklin P. Johnson Director of Track and Field on July 25, 2019. Clark oversees Stanford's track and field and cross country programs.He arrived after serving as the head coach of the women's cross country and track and field programs at Connecticut for the previous five seasons.Clark also served as the head coach and Director of Track and Field/Cross Country at Tennessee from 2001-14, leading the Lady Vols to NCAA indoor championships in 2005 and 2009. Clark was also an assistant coach for the 2008 Olympic team and has coached two USA World Championship teams.

View J.J.'s Bio

⟩

Staff Coach

Jarius Cooper

Jarius Cooper arrived at Stanford in the fall of 2019 to coach the sprinters, hurdlers, and relays, after successful tenures at Arkansas State and Connecticut.Cooper, an All-Southeastern Conference hurdler at Florida, coached under current Stanford Franklin P. Johnson Director of Track and Field J.J. Clark at Connecticut in 2019 after six seasons as an assistant at Arkansas State.

View Jarius's Bio

⟩

Assistant Coach • Jumps/Pole Vault/Multis

Arthur Ignaczak

Arthur "Iggy" Ignaczak coaches jumps, pole vault, and the combined events for Stanford, arriving before the 2020 season.Ignaczak spent the previous two seasons at Eastern Michigan and spent 3 1/2 years at Central Arkansas. He began his collegiate coaching career at Saint Francis University, where he earned his master's of education with a focus on leadership in 2013.

View Arthur's Bio

⟩

Assistant Coach - Throws

Thomas Gesser
Camp Details
SECURE YOUR SPOT!
At the Nike Stanford Track & Field Camp, young athletes can choose from all disciplines: sprints, hurdles, jumps, and throws. Note: For liability reasons, pole vaulters must bring their own poles. During each training session, campers select an event of their choice for specialization. Each group is assigned an experienced event coach for specialized training and individual attention.

A representative from the Stanford admissions office attends a session dedicated to the college recruiting process, offering valuable advice to campers.

Early pick-up requests must include contact information for the parent/guardian of the camper, a signature approving the early departure, as well as the method of pick up (e.g., parent/relative will pick up, Uber, car service, etc.).
Training and instruction are provided in breakout sessions led by the Stanford Camp Counselor Staff, including current Stanford coaches and student-athletes. The camp also employs counselors from other collegiate institutions, providing campers with a broad range of insight and experience from coaches and athletes from around the country. The week will also include speakers and panel discussions with counselor staff including topics such as training, competition, balance, motivation, sleep and nutrition.

Campers engage with Stanford's impressive coaching staff that consistently produces NCAA All-Americans, National Champions, and Olympians. The camp counselors include current and former Stanford distance athletes who work with campers in small groups and offer their advice on training and racing as elite student-athletes.

You can expect a high demand on these first-come-first-serve camper spots, so please be sure to register early.
2024 OVERVIEW
Dates:
Ages: 12-18
Gender: Co-ed
Camp type: Day, Half-Day
Schedule: Monday-Thursday, 9:00 AM-3:00 PM (Day); 9:00 AM-12:00 PM (Half-Day)
Check-in: 15 minutes prior to camp start time
Location: Cobb Track & Angell Field- Stanford University
Lunch: Campers should bring their own lunch and snacks

On-campus Dining Suggestions (Campers MUST be accompanied by a parent/guardian):
641 Campus Dr, Stanford, CA, United States, California


Stanford Graduate School of Business (GSB) | Dinning


655 Knight Way Stanford, CA 94305
https://www.gsb.stanford.edu/visit/dining
PARKING:
Please find Stanford University's Visitor Parking Information here.
You can view Stanford University's Parking Map here. The parking zone closest to Cobb Track & Angell Field is at the Track House Parking Lot adjacent to the track and next to the Stanford Athletics Shop.
PREPARE FOR CAMP:
Please make sure you have your proof of a negative COVID test taken within 24 hours prior to the start of camp (PCR, Rapid, and home tests accepted).
Remember to complete your USSC Health & Release forms, which will be sent via email 3 weeks prior to the start of camp. All health forms must be completed and submitted online prior to camp check-in.
*Note: If you are registered for a Nike Stanford Track & Field or Cross Country Camp, you cannot view your enrollment in the USSC Customer Portal. Please wait for your Camp Information Landing Page email to be sent to you approximately 3-4 weeks prior to the camp start for more information and the USSC online Health & Release forms.
All necessary camp information is on this page. If there are any imperative changes prior to camp start, registered campers will be notified via email and this webpage will be updated!
INSTRUCTION, EQUIPMENT & FACILITY
Ratio: 1:10 staff to camper ratio
Grouped by: age, ability and experience
Evaluation: by coaching staff
Equipment Needed: Campers should bring at least one pair of broken in running shoes. Event shoes/spikes are recommended but not required. Please be sure to properly mark your equipment, so that it can be easily identified.
Facility: Stanford University Cobb Track & Angel Field
EVENTS OFFERED
Track and Field

Sprints
Hurdles
Jumps (including Pole Vault) (Camper must bring their own poles)
Throws (including javelin and hammer throw)
CHECKLIST OF THINGS TO BRING:
Below is a suggested list of clothes, equipment and personal items. US Sports Camps is NOT responsible for lost or stolen articles or money.
ALL CAMPERS:
Extra Athletic clothing
1-2 pairs of broken in running shoes/ event spikes
Non-running shoes
Water bottle
Sunblock
Packed lunch and snacks
Small gym bag/backpack
TRANSPORTATION
Transportation is not provided. Campers are responsible for getting to and from camp on their own. There is no supervision before or after camp hours so please make arrangements to pick up your child on time.
MEDICAL PROTOCOL
Most camps have an athletic trainer on-site to help with illness or injury. In case of an emergency, campers will be transported to the nearest hospital.
COMPANY POLICIES
Please note Stanford University's cancellation policy: For any cancellation prior to 14 days from the camp start date, a refund will be issued to the payment method on file, less the $100 cancellation fee. For any cancellation within the 14-day period prior to the camp start date, no refund or credit voucher will be issued. Credit vouchers are not redeemable at any Stanford University camp.
For information regarding all other company policies, please visit USSC Policies.
NIKE TRACK & FIELD CAMP FAQ
For general questions about our Track & Field camps please see our FAQ page.

Show Less

See More

Camp Details
Sample Daily Schedule
8:45 am

Day Camper Drop Off/Check In

9:00 am

Training at Cobb Track and Angell Field

10:00 am

Core, Strength Circuit, and Stretching

10:45 pm

Guest Speaker

11:45 am

Morning Recap

12:00 pm

Lunch (Bring your Own Lunch)

1:00 pm

Event Specific Training

2:45 pm

Meet in Counselor Groups for Recap and Check Out

3:00 pm

Camper Pick Up & Departure
Cobb Track and Angel Field is host to thousands of athletes each year. World, American, collegiate and high school records have all been set on this amazing facility. The Track has hosted the USA National Championships, USA Junior Nationals, and is home to the prestigious Stanford Invitational. During each training session, campers select an event of their choice for specialization. Each group is assigned an experienced event coach, for specialized training and individual attention.

Camp Questions & Answers
I have a credit/voucher from another US Sports Camp. Can I use it for the Stanford Track & Field Camp of Champions?
No. Unfortunately, credits/vouchers from all other US Sports Camps cannot be applied to any camp at Stanford University.
What is the difference between track and field and cross country camp?
Stanford Track and Field/Cross Country Camp operates as two camps in one and offers the best of both worlds for any budding athlete! While we meet together for check in, meals, and guest speakers, we will separate cross country and track and field campers for all of our "training" sessions. Cross Country includes longer mileage runs and some track workouts. Cross Country also does two off-campus, longer distance runs that will take place on local trails and jogging paths. Track and Field offers workouts/training in the following disciplines: sprints/hurdles, jumps (pole vault, high jump and horizontal jumps), and throws (shot put, discus, hammer, javelin).
I'm a track and field camper, what if I want to participate in multiple event areas?
Our staff encourages campers to make their camp experience their "own." For example, if campers would like to participate in sprints and throws, they should speak directly to their check-in counselor on site and we will do our best to make sure campers are able to participate in as many event areas as possible. If you participate with one training group for one session, you are by no means committed to remain with that group for the duration of camp.
Show Less

See More

Questions & Answers
I run the 800-meters, which camp should I register for?
Great question! Cross Country Camp features more distance-based training, with athletes running approximately 3-8 miles per session. The sprints group will focus more on drills, form, block starts, and shorter-distance, speed-based workouts. If you are unsure of which group you belong, please speak to your counselor and we will ensure that you have the BEST POSSIBLE training experience.
When and where will the check-in and check-out take place for the Camp of Champions?
All campers check in daily at 8:45 Daily. Follow the signs on campus to registration.
Check out daily at 12:00 pm for Half Day Campers and 3:00 pm for Full Day Campers.
Final check-in location and instructions, as well as directions and a parking map will be provided prior to camp.
Are pole vaulters permitted to register? Should I bring my own poles?
Yes! We require all pole vaulters to bring their own poles to camp. We do not have any available for your use during training. Please register as pole vault during the registration process so we can identify your specialty prior to check-in. Poles will be safely locked up and stored at our facility until the conclusion of camp.
Does the Health & Release Form need to be signed by a doctor?
Our Health & Release Form does not require a doctor's signature. This form is required to be completed online, accurately, signed by the parent (guardian), and submitted before the 1st day of camp.
Will a campus tour or admissions information be included for interested campers?
No. Campus tours or admissions discussions will not be conducted as part of Stanford Track and Field/Cross Country Camp. Campers interested in a campus tour should visit the Stanford Visitors' Center website for more information - http://visit.stanford.edu/basics/visitor_center.html. Please note: Tours should be scheduled AFTER camp has concluded. Campers will not be released to participate in any outside activities during the duration of camp.
I am interested in running in college; will there be information about this process be provided to campers?
Stanford Track and Field/Cross Country Camp will feature both coach and student-athlete panel discussions. Campers will have the opportunity to submit questions to be answered during the discussions. Our coaching staff features both coaches and current student athletes from all levels of collegiate track and field (Division I, Division II, Division III, NAIA, etc.), and we are confident we can offer a broad insight to all athletes interested in competing at the next level.
Does this camp have medical personnel on staff?
We have a certified athletic training on-site and a doctor on-call at all times in case of a training injury or medical ailment/emergency. If you have a medical issue that may affect your performance or participation in certain activities while at camp, please be prepared to speak to the athletic training staff at check in.
Are the campers supervised throughout the camp?
Yes, campers are supervised by the coaches and staff. All staff members complete criminal and sex offender background checks before working the camp.

Can I come to camp alone or do I have to be a member of a team?
We welcome individual campers and teams. It's a great place to meet new friends who share your enthusiasm for the sport and to have FUN!

Camp Reviews
Overall Average Rating
Stars
helped him understand the game of basketball

Friends, running, the dance, the food, fun free time activities, etc!

— Parent of Attendee from a Similar Camp in 2022

Challenging Experience

"This camp is for the runner that wants to challenge himself/herself. As a parent I appreciated the many discussions, which included one about college selection through the lens of the student-athlete."

— Amanda A., Parent

Camp of Champions!

"The Nike Camp of Champions provides excellent training and instruction from some of the best collegiate athletes in the country, while providing crucial information about college running and the life of an athlete."

— Liza M., Parent
Show Less

See more

Reviews
Highest level of improvement!

"Stanford Track Camp is a great place to learn and further improve your ability in the sport even at the highest levels."

— Shizuko S., Camper

Inspiring Staff & Camp!

"This camp gave me a future to look forward to and a staff of inspiring people to look up to. There really isn't an experience like this out there for people passionate about this sport."

— Mikey V., Camper,

Helps Achieve Goals

"These camps offer athletes of all ability levels the opportunity to receive the help, encouragement, and instruction they need to help them achieve their goals."

— Maira D., Camper

Meets Anyone's Needs

"Whether you want to go to improve from a high level in one specific area, or in many different areas or if you want to try something new, this camp provides a great, competative yet also helpful and open-minded environment to do so."

— Kyle A., Camper

Hone Skills

"Nike Track & Field Camps are a great addition to any training program. Held at some of the top universities in the country, it's a great way for athletes to hone their skills and learn about the university experience."

— Leyla O., Parent

Learn Something New!

"Everyone gets phenomenal training in their specific events, as well as in proper ways to warm up and train. Also, everyone has the opportunity to learn a brand new event!"

— Angelita M., Camper

Great Experience!

"This camp was an excellent choice for my son. His training was intense and he came home telling us about the informative seminars. The university experience was especially the highlight, very safe!!"

— Anette H., Parent

Recommend this Camp to all Runners!

"This camp has helped me determine the kind of track and field I will be participating in. The coaches were helpful and pushed me to my full ability and I appreciated that. I would recommend this camp to all runners who are serious in track and field and want to have an enjoyable time!"

— Mary F., Camper

Invaluable perspective

The Nike track and field camp program was geared at the right level for the high school athlete. The college athlete instructors provided an invaluable perspective about college and athletics. Lastly, the friendships and connections made with other athletes from across the country made for a memorable experience. I highly recommend this camp, It is truly worthwhile.

— Maye H., Parent

Formed great friendships

This camp was such a wonderful experience! The groups are split up according to ability which is great. I got to meet many people from all over who had the same interests as I do! I formed great friendships and can't wait to come back!!

— Dana G., Camper

Knowledgeable and personable coaches

We were very pleased with the Stanford track camp. The instruction was very high level--the coaches were extremely knowledgeable and personable. It was a very positive experience for my 14-yr old daughter to be surrounded by other campers from all around the world who share her passion for track and field, and also strive for a high level of performance. I hear the food is also quite excellent, which is a relief since the athletes need the support of a healthy and nourishing diet. It was her first time at the camp as a day camper, and she wants to attend next year with a friend as an overnight camper.

— Taylor C., Parent

Good clean fun

One of the best camps my daughter ever went to. She met incredible, focused individuals and also had good, clean fun. Great timing for a girl going to high school to see that you choose the path you take in life. Kudos to Nike!

— Mindy G., Parent

Best in the nation

I felt like I learned a lot, the weather was amazing and the dorms/food/campus was phenomenal, and the coaching staff is from all over the country and are the best in the nation.

— Dave C., Camper

Great instructors

The camp was organized, they had great instructors, and the program was set at the appropriate level for high school. The outgoing, positive student athletes were fun to hang out with and provided perspectives about being a college athlete that was invaluable.

— Rachel C., Camper

Everyone was encouraging and willing to help

The camp hired some great coaches this year: everyone I worked with was encouraging and willing to help me improve. The work outs were demanding and I was sore a lot, but it was definitely worth it. I learned a ton of new drills and tips to utilize in my upcoming seasons.

— Casey S., Camper

Boosted my confidence

Stanford track and field camp was an amazing experience. It taught me so much about university level track and it gave me a boost of confidence to get me through my senior year of track at the high school level. I wish I wasn't aged out because I would love to go back next year and meet more amazing athletes from all over the world and learn even more from the coaches that were present at the camp.

— Rachel C., Camper

Experience I'll never forget

I enjoyed every minute of the Stanford running camp. The counselors were awesome and the coaches were incredible, it's an experience I'll never forget, & I'll definitely be back next year!

— Jamie C., Camper

Exceeded expectations

This camp exceeded my expectations. My son was hesitant to stay once we arrived. He was one of the younger campers and was intimidated at first. Right off the back they made him feel welcomed and eased his nerves. By the end of the camp I couldn't get him to leave. The instruction he received was top notch and motivated him for the season.

— Christine W., Parent

Invaluable experience

This camp was an amazing experience for my son. The staff was knowledgeable, experienced, and very approachable. If your child is serious about running track this camp is invaluable.

— Diane B., Parent

Enjoyed every minute

I enjoyed every minute of the Stanford running camp. The counselors were awesome and the coaches were incredible, it's an experience I'll never forget, & I'll definitely be back next year!

— Nelson W., Camper

Amazing facilities

Every time I spoke with family at home, I only used the word "awesome". Coming from a small private school in Perth, West Australia, the opportunity to learn from international coaches, experience the enormity of an American university, and the amazing facilities was a dream come true. I would love to come back and experience it again, did not want to leave. Thank you for the opportunity.

— Jasmine B., Camper

High-level of excitement

July 6, 2019: This is Alex's 2nd year at this camp and always returns with such a high-level of excitement about the new opportunities he may have due to the refinement in technique he has learned at Stanford. He definitely is able to relate this additional training into his everyday training routine and knows it will help him in track season. Thank you for your commitment to our current high school and future collegiate athletes.

— Erica G. Parent

She wants to go back next year!

July 5, 2018: She loved every aspect of the camp. From the workouts to the food, no complaints about anything.She wants to go back next year!

— Stephen S. Parent

It was a memorable and motivating experience!

July 6, 2018: My daughter really appreciated the great training and she enjoyed meeting new people. The coaches and counselors were outstanding. It was a memorable and motivating experience!

— Katie P. Parent

Inspiring

My daughter enjoyed the fact that she was around like-minded athletes who were committed to the discipline of track and field. She kept going back to that fact.

— Antonia N., Parent 2017

Thank You

My son had some health issues. I greatly appreciated that the camp director himself made sure that my son still had a wonderful experience. My son also appreciated the social experience with the other campers.

— David. M., Parent 2017

Amazing

I had an amazing time at camp. I got to meet tons of runners from around the country and I made lots of new friends. I also got to run with college athletes and get insight from them about what college academics and running is like.

— Max W., Camper 2017

Throwers dream

As a thrower, it does not get much better than having Coach Eisenreich's full attention for three days straight.

— Sara K., Camper 2016

Incredible!

This was an incredible experience. My daughter received excellent, individualized instruction and learned valuable skills on how to prevent injuries. She loved every minute of it!

— Sandy C., Parent 2016

Renewed focus

My son has attended many training sessions but none has ignited such a fire as his attendance at the recent Stanford Track & Field Skills Camp has a renewed focus and more now than ever he's determined to compete at the next level and his sites are set on Summer Olympics 2016! Thanks Nike!

— Pablo W., Parent 2016

Great experience

This camp offers you great experiences and you get to know how student-athlete is lives at Stanford and you get a competitive level in all the ways

— Alyssa G., Camper 2016

Helped with acceleration

July 7, 2019: The things I learned with the sprinters helped me a lot with my acceleration, so that entire work out session would be a highlight, another would be how everyone at the camp was so friendly, and the last would be how much food there was to eat.

— Kimberly W. Parent

Individualized attention

I was very pleased that the actual instruction came from the track coaches in each event and the coaches were available for individual questions and advice. My daughter was thrilled with the experience.

— Monique M., Camper

Life-changing camp

This is a life-changing camp and provides life-changing opportunities for kids that attend. It is a fun and amazing experience - This was my first year at this camp, but I know that I will happily await my return next year and years to come.

— Alton J., Camper

Amazing experience

Stanford "Camp of Champions" Track & Field has been an amazing experience for me and I can't wait to go back. Others should definitely try it out too!

— Bryan W., Camper

Solid training

This camp was an amazing experience for my daughter. It opened her eyes to the world of collegiate level running and field events. She realizes the value of solid training, and intends to pursue track and field at the collegiate level.

— Debbie B., Parent

Improve skills

This camp is great! I specialize in the hurdles and got some great tips to improve from the coaches, and also improved some of my side events immensely! I went from a 4'8" high jump to 5' 5" I went from a 35" triple jump to 39" .The housing, the counselors, the free food, and the campers are great and I can't wait to return next year!

— Joshua S., Camper

Will definitely come back

This camp is amazing. I am a second year veteran of this camp, and I will definitely come back. There are so many amazing opportunities here at the Stanford Camp of Champions, not only to learn but to excel and improve in your event. All of the counselors are student athletes at Stanford, and the coaches are just amazing. It is so cool to be apart of something like this and to have the opportunity to talk to the head coaches of STANFORD and all these other wonderful people. The workouts are very good and you will acquire all sorts of new ideas and information. I highly recommend this camp for anybody, it is very worthwhile.

— Billy L., Camper

Helped each athlete improve

The instructors at the camp were focused on making sure that each athlete--advanced or beginner-- were attended to and given attention. They made sure to help each athlete improve even more than when they were when he/she attended camp. The sessions were intense but extremely helpful and overall the camp was very fun! I made a lot of friends and got to explore the beautiful campus that is Stanford University.

— Darnell H., Camper

Unforgettable experience

Coming from Australia for the experience was one I will never forget and was definitely worthwhile. Experiencing what college life was like and receiving some intense training from ex-athletes and qualified coaches was one of the highlights. Recommend for anyone to do of any skill level.

— Jimmy P., Camper

Great experience

The camp had Olympic and Stanford coaches, along with Olympians and high-level collegiate athletes. The camp was a great 5 day experience.

— Eleni D., Camper

Focused coaches

My son has been to other track camps where there was more standing around than running or jumping. The coaches at the Nike camp were interested in coaching and seeing improvement. So if your child is very interested in track and field, this is the place for him/her!

— Kieth B., Parent
SECURE YOUR SPOT – CAMPS SELL OUT!
Last year over 650 Sports Camps sold out, leaving 7,000+ campers on the waitlist. Due to high demand, early registration for our first-come-first-serve camps is strongly recommended.
Camp Dates & Prices
This program has concluded for the season.
Please Join our Priority List to be notified when this program is available for registration.