Questions? Call us! 1-800-645-3226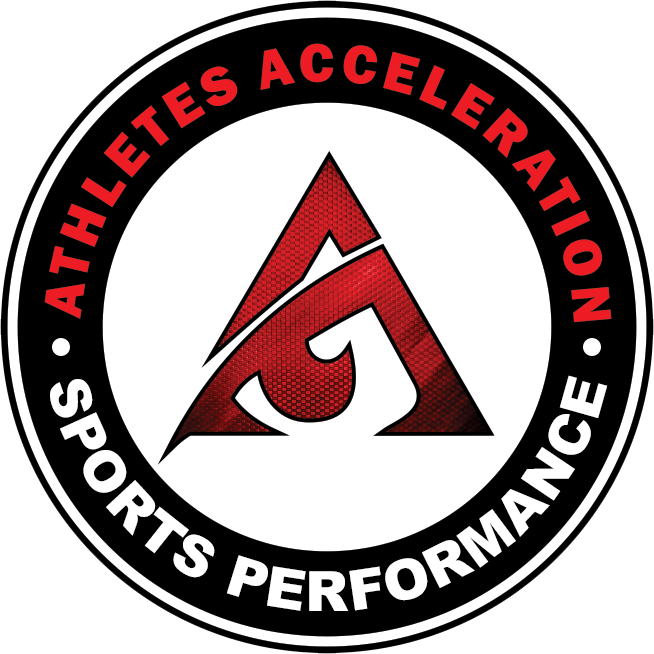 Nike Track & Field Clinic at Athletes Acceleration
SPEED | ACCELERATION | EXPLOSIVENESS
The Nike Track & Field Clinic is a sprinter-specific training program that ensures individual attention for maximum results.
Led by our nationally certified coaches, the 2-Day Clinic is designed to get sprinters ready for the season - working on starting blocks, running mechanics and speed development. The cutting-edge programming is aimed to provide the perfect pre-indoor track & field season tune-up.
The focus of the clinic will provide sprinting technique so athletes can improve their block starts, explosiveness, speed, and biomechanics.
Going beyond just 'working out', the athletes that attend the camp will leave with the skills and knowledge of all the drills and 'why' they are being performed. As you know, it's one thing to get great coaching and instruction during the camp sessions, but we want all the athletes to take the newly learned exercises with them so they will be able to apply them all year round.

Highlights Include
Top-notch coaching
Sprinter-specific training
Individual and Group instruction
Open ages 13-18 (High School)
Nike Camps t-shirt
Camp Coaches
Director

Pat Beith

Patrick Beith is the Owner and Founder of Athletes Acceleration. Coach Beith holds a Bachelor of Science in Exercise Physiology from the University of Massachusetts, was a Division 1 Track & Field Sprinter, and holds numerous certifications in Sports Performance.

View Pat's Bio

⟩

Coach

Pat Livesey Jr

Pat Livesey Jr. is the Director of Sports Performance at Athletes Acceleration North Attleboro. Coach Pat comes to Athletes Acceleration from Reach Your Potential Training (RYPT) in Tinton Falls, NJ where he was the Adult RYPT Coordinator & Sports Performance Coach for 3 years. Coach Livesey earned a degree in Exercise Science from University of Louisville and a Master's Degree in Exercise Science with a concentration in Sports Performance & Injury Prevention from California University of PA.

View Pat's Bio

⟩

Coach

Jordan Mccomb

Jordan Mccomb comes to Athlete's Acceleration fresh off her senior year at Lasell University, where she graduated with a degree in Exercise Science in May 2020. She has started her Master's Degree at Lasell.

View Jordan's Bio

⟩
Camp Details
SECURE YOUR SPOT TODAY! REGISTRATION IS SUBJECT TO CLOSE EARLY.
You can expect a high demand on these limited first-come-first-serve camper spots, so please be sure to register early.
Campers should expect to work hard at camp, but there will also be informative breakout sessions.

2023 SESSION INFORMATION
Clinic Details:
Dates: November 18-19, 2023
Ages: 13-18 (High School ONLY)
Gender: Co-ed
Camp type: Clinic
Schedule: 9:30AM-11:00AM
Check-in: 15 minutes prior to session start
Meals: Campers should bring their own water/snacks
ABOUT THE PROGRAM
This comprehensive two-day 90-minute training program is designed specifically for sprinters. The session time is spent on movement and mechanics, which includes, mobility, activation, active warm-up, acceleration, maximum velocity, plyometrics, explosiveness, core strengthening, and overall strength.
Athletes Acceleration Sprinters Clinic is perfect to get you ready for the indoor track season. You'll learn new skills with this innovative approach to sprint training. It will change the way you view your training while building on a solid foundation that you can take with you into the season.
Pre-Season Sprinter Clinic Working On:
Power Development/Explosiveness
Events available:

PREPARE FOR CAMP: COMPLETE YOUR PRE-CAMP CHECKLIST
To view your customer account, complete your mandatory forms, pay balance dues, and review important camp information, visit Pre-Camp Checklist.
All necessary camp information is on this page. If there are any imperative changes prior to camp start, registered campers will be notified via email and this webpage will be updated!
Per Massachusetts Board of Health guidelines, all campers must meet the requirements outlined in the Massachusetts List of Required Vaccinations.
INSTRUCTION, EQUIPMENT & FACILITY
Ratio: 1:10 staff to athlete ratio
Grouped by: age, ability and event
Evaluation: by coaching staff
Equipment Needed: Athletes should bring at least one pair of broken in running shoes. Please be sure to properly mark your equipment, so that it can be easily identified. Please review the Information Packet for a detailed checklist of items to bring.
Facility: Athletes Acceleration - North Attleborough, MA
CHECKLIST OF THINGS TO BRING:
Below is a suggested list of clothes, equipment and personal items. US Sports Camps is NOT responsible for lost or stolen articles or money.
ALL CAMPERS:

1 pair of broken-in running shoes
Water bottle
Packed snacks
Gym bag/backpack
TRANSPORTATION
Transportation is not provided. Campers are responsible for getting to and from camp on their own. There is no supervision before or after camp hours so please make arrangements to pick up your child on time.

MEDICAL PROTOCOL
Most camps have an athletic trainer on-site to help with illness or injury. In case of an emergency, campers will be transported to the nearest hospital.
COMPANY POLICIES
For information regarding our cancellation policy and all other company policies, please visit USSC Policies.
NIKE TRACK & FIELD CAMP FAQ
For general questions about our Track & Field camps please see our FAQ page.
Show Less

See More

Camp Details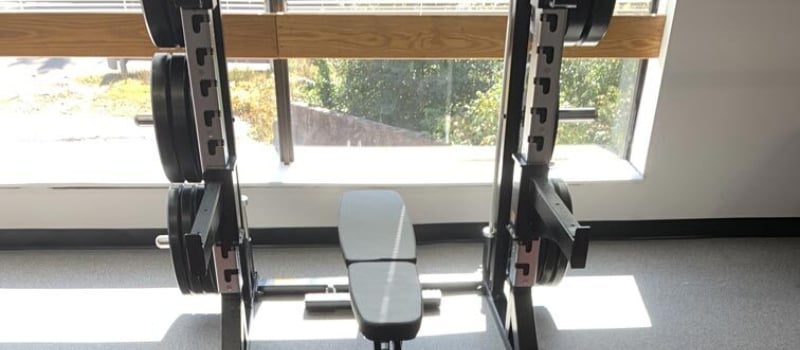 The Athletes Acceleration state-of-the-art facility is 21,500 square feet, including indoor turf, 3 track lanes, rubber flooring, multi-use squat rack platforms, Olympic lifting platforms, full locker rooms, and much more.
We pride ourselves on being clean and offering the best equipment to help you achieve your goals.
SECURE YOUR SPOT – CAMPS SELL OUT!
Last year over 650 Sports Camps sold out, leaving 7,000+ campers on the waitlist. Due to high demand, early registration for our first-come-first-serve camps is strongly recommended.
Camp Dates & Prices
This program has concluded for the season.
Please Join our Priority List to be notified when this program is available for registration.