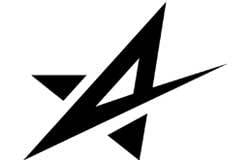 NBC Volleyball Camp at Auburn Adventist Academy
NBC Volleyball Camp at Auburn Adventist Academy
26

Reviews
Average Rating
Stars
JOIN US THIS SUMMER IN AUBURN TO MAKE THE MOST OF YOUR VOLLEYBALL TRAINING. NBC VOLLEYBALL WILL HELP YOU MAKE IMPROVEMENTS IN YOUR SKILLS AND ATHLETICISM.
NBC's Complete Player Volleyball Camp focuses on comprehensive volleyball skill development in a supportive and positive environment. NBC's curriculum includes training on footwork, hitting, blocking, and position-specific skill work. The goal is for each athlete to walk away from camp having improved their volleyball techniques and leadership skills. Join us this summer and experience the NBC Camps difference!

This volleyball camp has sold out in past years. Register now so you don't miss out!
Highlights Include
Goal setting, mental toughness, confidence under pressure, skill mastery, enthusiasm, self-discipline, Christian values, and great fun
Total volleyball skill development
Encouraging atmosphere where campers walk away better athletes and people
6-10 hours per day of volleyball skill work, leadership training, games, and events. Every waking minute has a purpose to help you get better.
Camp Coaches
Volleyball Director

Lori Tang

Lori started out at NBC camps as an Athletic Trainer while attending college at Pacific Lutheran University. She played volleyball at both Whitworth College and Pacific Lutheran University. She coached at the high school level for 10 years.

View Lori's Bio

⟩

Staff

NBC Volleyball Coaches

The NBC Difference Unlike other camp programs where skills training falls under the expertise of the camp director, NBC Volleyball has built a program of training to help each camper walk out of camp a better player and person.

View NBC Volleyball Coaches's Bio

⟩
Camp Details
NBC Volleyball Camps in Auburn, Washington is for girls ages 11 -18. The camp includes fundamentals such as serving, passing, hitting, blocking as well as volleyball IQ including leadership, court awareness, and strategies on defense and offense.
2023 NBC WESTERN WASHINGTON VOLLEYBALL CAMP
Complete Player Volleyball Camp
Dates: July 30 - August 3, 2023
Age Group: Girls 11 – 18 years old
Check-in Time: 12:30pm on first day
Parent Orientation: 1:00pm and 1:25pm on first day
Intensity Night: TBA
Closing Program: Noon (12pm) on last day
PLEASE NOTE: THIS CAMP DOES NOT TAKE ROOMMATE REQUEST PRIOR TO CAMP. ROOMMATES ARE ASSIGNED THE FIRST DAY OF CAMP. YOU SIMPLY STAND IN LINE WITH WHO YOU WOULD LIKE TO ROOM WITH.
CAMP DESCRIPTION
Complete Player Volleyball
This volleyball summer camp offers training in all aspects of the sport including leadership and confidence training. NBC's Complete Player volleyball curriculum is all encompassing to help athletes develop and master skills to play the game of volleyball with excellence. Complete Player camps offer overnight (complete program training) and extended day options for those who commute to and from camp each morning and evening. Camp is very rigorous and we only recommend commuting for those who live nearby.
NBC VOLLEYBALL GEAR
Get amazing gear at a discounted cost and pick it up at camp when you arrive. Premium ultra-soft zip hoodie, "Intensity" performance shirt perfect for intensity station, and practice shorts best for pulling on in-between workouts or downtime and for walking around camp for $99. Add the custom NBC Baden Volleyball for $45 or purchase separately. Volleyball gear price includes shipping and tax. Call 1-800-406-3926 to order your gear or select it when you register online. For more information visit www.nbccamps.com/store.
Show Less

See More

Camp Details
Sample Daily Schedule
7:45 am

Breakfast

8:45 am

Extended Day Camper arrival/All camp meeting

9:00 am

AM Session: precision passing, serving tough, how to have a killer attack, rotation

12:00 pm

Lunch

1:00 pm

Afternoon Session: 6v6 drills and games

5:00 pm

Dinner

6:30 pm

PM Session: dig, blocking, principles of 3v3 volleyball

8:00 pm

Evening program/ - NBC Theme, Life skills training

9:00 pm

Team discussions

9:30 pm

Extended Day Campers dismissal

10:30 pm

Lights Out
ABOUT THE CAMPUS
Campers will be staying in dorms. You do not need to request a roommate before camp begins. When you sign up for a room, have your preferred roommate with you. If you have no preference, we will match you with someone of the same gender and similar age. Each room has 2 beds available with additional floor mattresses if you want to room with more than one other person. These rooms are not air-conditioned, and we suggest you bring a fan.
AAA has a huge gym complex which is used as one of the gym training stations as well as the Intensity station and for the nightly evening programs. The cafeteria facility provides an all-you-can-eat salad bar with fresh fruit, hot entrees with beverage, sandwich, and cereal stations. (The cafeteria at Auburn Adventist Academy serves primarily vegetarian meals, however, there are meals provided during the week that are not vegetarian).
Camp Questions & Answers
WHAT IS THE INTENSITY LEVEL AT NBC CAMPS AT AUBURN ACADEMY?
NBC Camps has conducted camps at Auburn Academy for over 20 years. Campers are busy from early morning until later evening and play approximately 8-10 hours each day. Camp is definitely an intensive yet amazing experience!
WHERE CAN I FIND MORE FAQ QUESTIONS ABOUT NBC VOLLEYBALL CAMPS IN WASHINGTON?
Have even more questions about camp such as the NBC staff to camper ratio, what to bring, and registration/cancellation policies? Visit this link for general camp FAQs: https://www.nbccamps.com/faq For specific questions about the volleyball training visit Volleyball FAQ: https://www.nbccamps.com/faq/volleyball/
Show Less

See More

Questions & Answers
Overall Average Rating
Stars
How to be selfless

I learned how to be selfless on and off the court and how to understand your self worth. The environment here is amazing, the coaches and staff helped me learn a lot.

— Amy H. Camper

Amazing!

I learned how to be the best player mentally and how to encourage others along the way. The atmosphere is amazing & learning how to improve as a player is why. Every practice and evening program made everyone more comfortable which made the camp even more amazing.

— Avery E. Camper

Educational experience

It was a really fun and educational experience. I made so many new friends that all shared the same love for volleyball as me.

— Cassidy J. Camper
Show Less

See more

Reviews
Positive atmosphere!

Provided a positive atmosphere for campers and pushed them to be the best they can be in many areas.

— Tori B. Parent Complete Player

Great energy!

Great energy, positive/qualified coaches, fun activities.

— Sandy A. Parent Complete Player

Well organized!

Everything was well organized, and timely. Positive reinforcement in all aspects, not just on the court.

— Elizabeth K. Parent Complete Player

Enthusiastic coaches!

Very well organized and run. Coaches are enthusiastic and helpful. The girls learn more than just their sport, they learn more about themselves and come back wanting to make changes in their life.

— Patricia B. Parent Complete Player

Positive Vibes!

My coach was amazing, I made new friends, and I played with some of the greatest athletes I have ever shared the court with. There were positive vibes from all around , the positive encouragements from staffs, coaches and players to strive higher, to endure for the best. Most Importantly, at camp I liked our prayers before bedtime, to feel God's presence and know that he is with me every step I take.

— Lani M. Camper Complete Player

Amazing!

I love camp here at NBC because everybody was very supportive and the staff was amazing.

— Kayla H. Camper Complete Player

Workouts.

I loved the intense workouts and I got better because of it.

— Maya V. Camper Compete Player

Good experience.

Camp was really fun, I would have liked the camp to be longer and I wanted to focus more on hitting and serving more though.

— Ariana B. Camper Complete Player

Team

I learned how to encourage my team.

— Kaylee W. Camper Complete Player

Keep Up The Good Work!

Loved the high expectations, and good overall message!

— Lucy M. Parent Complete Player

Loved Camp!

— Stephanie M. Camper Complete Player

Loved Camp

The structure of the camp was great.

— Catylynn D. Parent Complete Player

I Loved Camp!

— Talia E. Parent Complete Player

Staff Was Wonderful

The staff was wonderful. Very helpful and made the whole check in and out process great!

— Harmony H. Parent Complete Player

I liked Camp

It was well organized and on schedule. We appreciate this. We were provided with a good amount of information. Thank you!

— Kelsey W. Parent Complete Player

Great Message

Great message about values, teamwork,unselfishness!

— Cheryl S. Camper Complete Player

I Liked Camp

Times need to end and start on time so kids who don't stay the night can be included and parents can make a schedule. You teach the game well.

— Tallie V. Parent Complete Player

Encouraged Me!

I thoroughly enjoyed myself and gained confidence in my game. Loved the competition.

— Carly U. Camper Complete Player

More Confidence!

I had more confidence to do new things on and off the court.

— Mya K. Camper Complete Player

Learned Lots!

We learned lots but would be great if we did more focused on our position.

— Brianna M. CamperComplete Player

Return to Camp.

I want to return to camp next year because the coaches were so caring and helped me get better.

— Rhea H. Camper Complete Player

Good Training!

I got a lot of good training in, I just wish we could have some more "down time"

— Sonia G. Camper Complete Player

Willing to Share!

Our coach worked with each of us personally on our skills and was willing to share deep things about her and her faith. She was always there to help us out.

— Emily R. Camper Complete Player
SECURE YOUR SPOT – CAMPS SELL OUT!
Last year over 650 Sports Camps sold out, leaving 7,000+ campers on the waitlist. Due to high demand, early registration for our first-come-first-serve camps is strongly recommended.
Camp Dates & Prices
Programs: Complete Player Volleyball Camp
Age Group: 11 - 18
Gender: Girls
IF CAMP IS FULL PLEASE PUT YOUR CAMPER ON THE WAITLIST OR CHECK OUT NBC OVERNIGHT VOLLEYBALL CAMP AT U OF PUGET SOUND.
* Pricing is subject to change based on availability. Enroll today to secure current rates.