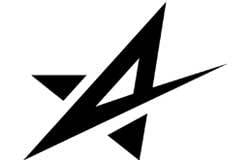 NBC Volleyball Camp at Whitworth University
NBC Volleyball Camp at Whitworth University
38

Reviews
Average Rating
Stars
If you love volleyball and want to take your game to the next level, then join NBC Volleyball Camps this summer. We offer a variety of camps, ranging from beginner to advanced.
NBC Volleyball will be hosting four volleyball camps in Spokane, WA this summer. Located at Whitworth University, these camps are geared towards various ages and experience levels. Camp training curriculum focuses on improving volleyball fundamentals through game-speed drills, one-on-one skill work, games, and daily competitions. NBC camps are led by Whitworth University Head Volleyball Coach Kati Bodecker. Athletes are divided up into training groups based on skill level and age. NBC coaches provide the individual attention that will help take your game to the next level. Register today and experience the NBC Camps difference!

Highlights Include
Staff invest in making a difference in a camper's game and life
An atmosphere based on intensity, self-confidence, Christian Values and enthusiasm ensures campers come home not only stronger players but also stronger people
Intensity and fun make a unique and electric environment
6-10 hours of intensive volleyball skill work, games, tournaments, events and leadership training per day
Camp Coaches
Camp Director

Kati Bodecker

Kati Bodecker is the Head Women's Volleyball Coach at Whitworth University. She has led the Pirates to championship-level status within the Northwest Conference claiming two NWC titles.

View Kati Bodecker's Bio

⟩

Staff

College players and coaches

NBC Volleyball Camps coaches are known for their hard work, great attitude, and commitment to helping you reach your potential on and off the court. Our curriculum focuses on helping you master even the

View College players and coaches's Bio

⟩
Camp Details
NBC Volleyball Camp at Whitworth University in Spokane, Washington will help you learn new skills and improve your existing ones. These camps are designed for specific skill levels, beginner to advanced.
2023 NBC WHITWORTH VOLLEYBALL CAMP DATES
Intro Volleyball Day Camp
Date: July 6-7, 2023
Age Group: Girls 9 - 12 years old
Daily Times: 9:00am - 12:00pm

Complete Player Volleyball Camp - MIDDLE SCHOOL
Dates: July 5-7, 2023
Age Group: Girls 11 – 14 years old

Complete Player Volleyball Camp - HIGH SCHOOL
Dates: July 31 - August 3, 2023
Age Group: Girls 14 – 18 years old

CAMP DESCRIPTION

Complete Player Volleyball Camps - Camp offers training in all aspects of the sport including leadership and confidence training. NBC's Complete Player volleyball curriculum is all encompassing to help athletes develop and master skills to play the game of volleyball with excellence. Complete Player Camps offer overnight (complete program training) and extended day options for those who commute to and from camp each morning and evening.
Volleyball INTENSIVE Camp - This is an advanced weekend camp designed as a supplement teaching to the Complete Player Camp which includes crucial strength and core training specifically for volleyball athletes. This camp teaches you drills to improve your power, vertical and overall athletic ability to maximize your performance as a player.
Junior/Intro Camp - This camp is perfect for the younger and/or beginning volleyball player. These camps help reinforce accurate technique and form. Learning a skill right the first time is crucial to success. Re-training the body is a very difficult task. NBC Staff work with campers to lay the foundation for future excellence.
NBC VOLLEYBALL GEAR
Get amazing gear at a discounted cost and pick it up at camp when you arrive. Premium ultra-soft zip hoodie, "Intensity" performance shirt perfect for intensity station, and practice shorts best for pulling on in-between workouts or downtime and for walking around camp for $99. Add the custom NBC Baden Volleyball for $45 or purchase separately. Volleyball gear price includes shipping and tax. Call 1-800-406-3926 to order your gear or select it when you register online. For more information visit www.nbccamps.com/store.
Show Less

See More

Camp Details
Sample Daily Schedule
7:45 am

Early Morning Workout

8:45 am

Extended Day Camper arrival/All camp meeting

9:00 am

AM Session: For example students will learn- precision passing, serving tough, how to have a killer attack, rotation

12:00 pm

Lunch

1:00 pm

Afternoon Session: 6v6 drills and games

5:00 pm

Dinner

6:30 pm

PM Volleyball Training Session: dig, blocking, principles of 3v3 volleyball

8:00 pm

Leadership Training on mental toughness, confidence and how to win on and off the court

9:00 pm

Team discussions and goal setting

9:30 pm

Extended Day Campers dismissal

10:30 pm

Lights Out
ABOUT THE FACILITY
Whitworth University's 200-acre campus of red brick buildings and tall pines offers a beautiful, inviting, and secure environment. Campers will be staying at the University's nice older dorms. Each room has 2 beds available with nearby private shower facilities. These rooms are not air-conditioned, and we suggest you bring a fan. The quality cafeteria facility provides an all-you-can-eat salad bar with fresh fruit, hot entrees with beverage, sandwich, and cereal stations. Campus security is on call 24 hours a day. Evening programs are held in the gorgeous campus auditorium. Whitworth has five gyms available on campus with plenty of floor space for games and training.
Roommates for this site need to be requested before camp begins. If you have no preference we will match you with a camper of the same gender and similar age. Contact [email protected] if you need to add a roommate request.
Camp Questions & Answers
CAN MY DAUGHTER ROOM WITH HER FRIEND AT CAMP?
We want your daughter to be able to room with her friends at camp. During your online registration, you can add a roommate request by typing in the full name of your daughters friend in the "roommate request" box. If you need to add a roommate request after you have already registered, you can email us at [email protected] or call us at 800-406-3926 and we can add it to your daughters registration. If your athlete doesn't have a roommate request, they will be paired with an athlete of the same or similar age. We want you to room with your friends!
WILL THERE BE A CAMP STORE?
Yes! The Whitworth NBC Camps location does have a camp store for snacks and drinks that can be purchased throughout the week, as well as some NBC gear. You can also purchase gear ahead of time through the NBC Central Office before May of 2021 by calling 800-406-3926.
Show Less

See More

Questions & Answers
Overall Average Rating
Stars
Great!

She loved the positive atmosphere; getting to work with current college athletes; meeting new girls; team bonding; and getting to focus on growth without all the other distractions of life.

— Amy S. Parent

Great Community

Camp is a great environment to learn!

— Stella B

Positive experience!

My daughter LOVED this camp and wants to come back next year! It was such a positive experience & her confidence in her VB skills is through the roof.

— Leslie B. Parent Complete Player
Show Less

See more

Reviews
Great experience!

I want to return because it is a great experience that allows me to become a better volleyball player.

— Anikah K. Camper

Amazing coaches!

The coaches were amazing - the girls improved so much in 9 hours and it was conducted in a supportive, thoughtful and clear manner.

— Linda M. Parent Intro Volleyball Junior

Good challenge

I was challenged mentally and physically.

— Ava B. Camper

Learned a lot!

My daughter learned a lot and really enjoyed the whole experience and being on the Whitworth campus.

— Shelley C. Parent Volleyball Intensive

Knowledgeable coaches!

Everything... positive knowledgeable coaches... that back up all the values we hope for our daughter to learn in sports and life.

— Lisa S. Parent Volleyball Intensive

Inclusive!

Good inclusion of all the girls. A lot of different activities.

— Andrea B. Parent Complete Player

Organized and fun

Organized and well planned by coaches, fun for the girls

— Barrie F. Parent Intro Volleyball Junior

Friendly staff!

Friendly staff, well organized, she learned a lot, and had fun. She will do more NBC camps in the future!

— Denise O. Parent Intro Volleyball Junior

Character development

Wonderful supportive environment. The genuine care and respect for the girls was felt from the time we stepped onto the campus. Great food, dorm arrangement, instructors. We are so grateful for a sports camp that really focuses on the development of character.

— Emma S Parent

Variety of Skills!

I liked the variety of skills and the time spent on each skillset.

— Addison C. Camper Complete Player

Great Coaches!

Coaches were great!!!!!!

— Kate P. Camper Complee Player

New Friends!

I liked making new friends and having encouraging coaches.

— Mariah M. Camper Complete Player

Always Encouraging!

The coaches pushed me to my limits and knew I could do better, always encouraging me.

— Kaya C. Camper Intensive

Comfort Zone!

Camp taught me a lot and made me meet new people and go outside my comfort zone.

— Jessica M. Camper Intensive

Technique!

I learned proper hitting technique, how to dig properly, and how to push myself further even when it's hard.

— Maggie G. Camper Complete Player

Best of the best

NBC camps are the best of the best. You will not find another camp that will train and inspire your athlete as well as the staff at NBC. My daughter has attended 6 camps and she always walks away feeling grateful, rededicated, and focused.

— -Jennifer Parent

I Liked Camp

I liked that NBC put campers into smaller groups for more specialized attention.

— Vanessa R. Parent Complete Player

I Loved Camp

The daily e-mails were great.

— Gabby H. Parent Complete Player

I Loved Camp

Made great friends while I was there!

— Drew C. Camper Complete Player

Loved The Coaches

I loved the coaches and I thought they did an excellent job!

— Marlee E. Camper Complete Player

Love Camp!

I loved NBC camp. The staff is amazing and my skills improved so much! The varsity coach at my high school said he noticed a huge improvement. I will be back again next year for the complete camp and Power camp. I attended both this year and LOVED them both.

— Paige R. Camper

Well worth it

NBC Camps are well worth the investment. My daughter thoroughly enjoyed the experience and is a better player for her effort.

— Parent

Focused On Improving!

I loved how it didn't just focus on the sport, it focused on improving your life as a whole.

— Peyton N. Camper Complete Player

Great experience

This camp is a great learning experience and will definitely help you become a better player. They have a great coaching staff and they help make everything fun.

— Mady Camper

Learned so much

This volleyball camp taught me so much! I definitely think I improved by coming to this camp. You have to come with an open mind to learn and you can't be so hard on yourself if you don't get it right away!

— Cirri C. Camper

Great skills training

This was my first NBC Camp experience and I think every athlete should attend one of these camps. The coaches work you hard, but you develop skills that you didn't come to camp with or perfect the ones you already had. It was AWESOME!

— Camper

Driven to be great

I really appreciate NBC Camps. I have been involved for three years now. This camp pushes you so hard to do your best. You won't regret this camp. If you want to push yourself extremely hard you will get so much out of this camp. I personally learned that I can push myself harder than I thought I could. Also, encouragement is key if you want to do well.

— Camper

Inspiring and Motivating

This camp inspired and motivated my daughter in such positive ways! She would call me each night gushing about how awesome the training and staff was as well as the new friends and inspirational activities she was involved in. I would definitely recommend this camp to any student athlete!

— Parent

Well-organized and professional

Camp was very organized, had a glitch at registration but it was handled professionally and quickly, the staff and coaches were wonderful.

— Parent

Made the team

I attended your volleyball camp in Spokane. It was my first time learning how to play volleyball. I LEARNED SO MUCH FROM YOU GUYS!!! EACH ONE OF YOU ARE GREAT! This past week has been nerve wracking. I actually tried out for my school volleyball team. There were 40 girls trying out for the team, and only 12 of them would make it. I did my best. And guess what? My hard work paid off. Out of the 28 girls that were cut; I was one of the 12 on the team. It's all thanks to you guys! You had an amazing staff that was caring for me. And each one of the girls there was kind enough to help me.Thank-You!

— Madison H. camper

Learned a lot

Thank you NBC Volleyball for a wonderful experience, I had so much fun and learned a lot about myself and volleyball. I can't wait until I get to come back next year!

— Sarah M. camper

Had a blast

I'm 11 and this was my first overnight sports camp. Because the staff was so welcoming and coaches paid so much attention to us I felt safe the whole time and had a blast. I learned so much from the coaches. I can't wait for next year!

— Miranda H. camper

I love NBC Camps

My camp experience at NBC camps was so much fun! The Intensity night was my favorite. I don't think I've ever sweat so hard before. All the coaches kept everyone at camp pumped up. I definitely learned a lot over the 4 nights I was there, and if I could've, I would've stayed longer!!! Not only did we play volleyball all day long, but we also had evening programs where we learned how to be a better player from the inside out, have a more positive perspective and attitude towards our teammates and the people around us, and how to be a powerful, more electric player. I love NBC Camps, and I'm definitely coming back next year, no doubt!

— camper

Staff is always encouraging

I love NBC camp. They help me work on my skills for playing and on my character. The staff is always encouraging and happy. I can honestly say that NBC camp has helped me with my skills for sports and for life.

— camper

Becoming the best

NBC Camps do a great job instilling Christian values while working on becoming the best athlete you can be. It is about the whole person and not just the athlete.

— parent
SECURE YOUR SPOT – CAMPS SELL OUT!
Last year over 650 Sports Camps sold out, leaving 7,000+ campers on the waitlist. Due to high demand, early registration for our first-come-first-serve camps is strongly recommended.
Camp Dates & Prices
Programs: Complete Player Volleyball Camp
Age Group: 11 - 14
Gender: Girls
Extended hours of operation are 9:00am - 9:00pm. Although CHECK-IN the first day will be the same as the overnight campers (see the details tab) please check with staff for the exact hours each day for this location. Be sure to note the ending day program and release times.
* Pricing is subject to change based on availability. Enroll today to secure current rates.
Programs: Intro Volleyball Skills Camp
Age Group: 9 - 12
Gender: Girls
Daily Camp Hours are 9:00am - 12:00pm
* Pricing is subject to change based on availability. Enroll today to secure current rates.
* Pricing is subject to change based on availability. Enroll today to secure current rates.