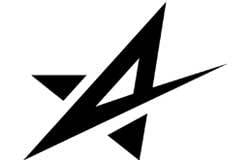 NBC Volleyball Camp at Whitworth University
NBC Volleyball Camp at Whitworth University
1

Review
Average Rating
Stars
If you love volleyball and want to take your game to the next level, then join NBC Volleyball Camps this summer. We offer a variety of camps, ranging from beginner to advanced.
NBC Volleyball will be hosting three volleyball camps in Spokane, WA this summer. Located at Whitworth University, these camps are geared towards various ages and experience levels. Camp training curriculum focuses on improving volleyball fundamentals through game-speed drills, one-on-one skill work, games, and daily competitions. Athletes are divided up into training groups based on skill level and age. NBC coaches provide the individual attention that will help take your game to the next level. Register today and experience the NBC Camps difference!

Highlights Include
Staff invest in making a difference in a camper's game and life
An atmosphere based on intensity, self-confidence, Christian Values and enthusiasm ensures campers come home not only stronger players but also stronger people
Intensity and fun make a unique and electric environment
6-10 hours of intensive volleyball skill work, games, tournaments, events and leadership training per day
Camp Coaches
Staff

College players and coaches

NBC Volleyball Camps coaches are known for their hard work, great attitude, and commitment to helping you reach your potential on and off the court. Our curriculum focuses on helping you master even the

View College players and coaches's Bio

⟩
Camp Details
NBC Volleyball Camp at Whitworth University in Spokane, Washington will help you learn new skills and improve your existing ones. These camps are designed for specific skill levels, beginner to advanced.
2024 NBC WHITWORTH VOLLEYBALL CAMP DATES
Intro Volleyball Day Camp
Date: July 2-3, 2024
Age Group: Girls 9-12 years old
Daily Times: 9:00am - 12:00pm

Complete Player Volleyball Camp - MIDDLE SCHOOL
Dates: July 1-3, 2024
Age Group: Girls 11-14 years old

Complete Player Volleyball Camp - HIGH SCHOOL
Dates: July 29 - August 1, 2024
Age Group: Girls 13-18 years old

CAMP DESCRIPTION

Complete Player Volleyball Camps - Camp offers training in all aspects of the sport including leadership and confidence training. NBC's Complete Player volleyball curriculum is all encompassing to help athletes develop and master skills to play the game of volleyball with excellence. Complete Player Camps offer overnight (complete program training) and extended day options for those who commute to and from camp each morning and evening.
Volleyball INTENSIVE Camp - This is an advanced weekend camp designed as a supplement teaching to the Complete Player Camp which includes crucial strength and core training specifically for volleyball athletes. This camp teaches you drills to improve your power, vertical and overall athletic ability to maximize your performance as a player.
Junior/Intro Camp - This camp is perfect for the younger and/or beginning volleyball player. These camps help reinforce accurate technique and form. Learning a skill right the first time is crucial to success. Re-training the body is a very difficult task. NBC Staff work with campers to lay the foundation for future excellence.

Show Less

See More

Camp Details
Sample Daily Schedule
7:45 am

Early Morning Workout

8:45 am

Extended Day Camper arrival/All camp meeting

9:00 am

AM Session: For example students will learn- precision passing, serving tough, how to have a killer attack, rotation

12:00 pm

Lunch

1:00 pm

Afternoon Session: 6v6 drills and games

5:00 pm

Dinner

6:30 pm

PM Volleyball Training Session: dig, blocking, principles of 3v3 volleyball

8:00 pm

Leadership Training on mental toughness, confidence and how to win on and off the court

9:00 pm

Team discussions and goal setting

9:30 pm

Extended Day Campers dismissal

10:30 pm

Lights Out
ABOUT THE FACILITY
Whitworth University's 200-acre campus of red brick buildings and tall pines offers a beautiful, inviting, and secure environment. Campers will be staying at the University's nice older dorms. Each room has 2 beds available with nearby private shower facilities. These rooms are not air-conditioned, and we suggest you bring a fan. The quality cafeteria facility provides an all-you-can-eat salad bar with fresh fruit, hot entrees with beverage, sandwich, and cereal stations. Campus security is on call 24 hours a day. Evening programs are held in the gorgeous campus auditorium. Whitworth has five gyms available on campus with plenty of floor space for games and training.
Roommates for this site need to be requested before camp begins. If you have no preference we will match you with a camper of the same gender and similar age. Contact [email protected] if you need to add a roommate request.
Camp Questions & Answers
CAN MY DAUGHTER ROOM WITH HER FRIEND AT CAMP?
We want your daughter to be able to room with her friends at camp. During your online registration, you can add a roommate request by typing in the full name of your daughters friend in the "roommate request" box. If you need to add a roommate request after you have already registered, you can email us at [email protected] or call us at 800-406-3926 and we can add it to your daughters registration. If your athlete doesn't have a roommate request, they will be paired with an athlete of the same or similar age. We want you to room with your friends!
Show Less

See More

Questions & Answers
Camp Reviews
Overall Average Rating
Stars
The coaches were encouraging and focused.

— Anonymous
SECURE YOUR SPOT – CAMPS SELL OUT!
Last year over 650 Sports Camps sold out, leaving 7,000+ campers on the waitlist. Due to high demand, early registration for our first-come-first-serve camps is strongly recommended.
Camp Dates & Prices
Programs: Complete Player Volleyball Camp
Age Group: 11 - 14
Gender: Girls
Extended hours of operation are 9:00am - 9:00pm. Although CHECK-IN the first day will be the same as the overnight campers (see the details tab) please check with staff for the exact hours each day for this location. Be sure to note the ending day program and release times.
* Pricing is subject to change based on availability. Enroll today to secure current rates.
Programs: Intro Volleyball Skills Camp
Age Group: 9 - 12
Gender: Girls
Daily Camp Hours are 9:00am - 12:00pm
* Pricing is subject to change based on availability. Enroll today to secure current rates.
* Pricing is subject to change based on availability. Enroll today to secure current rates.