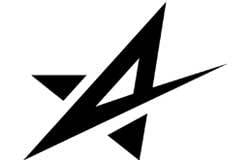 NBC Volleyball Camps at Prairie College
NBC Volleyball Camps at Prairie College
13

Reviews
Average Rating
Stars
THIS SUMMER, MAKE THE MOST OF YOUR VOLLEYBALL TRAINING. NBC VOLLEYBALL CAMP WILL HELP YOU MAKE RAPID IMPROVEMENTS IN YOUR SKILLS AND ATHLETICISM.
This summer, NBC Volleyball will host a TOTAL Volleyball Camp at Prairie College in Three Hills, AB. Prairie College has outstanding gymnasiums and a quaint, safe campus.

Located just over an hour northeast of Calgary, NBC Volleyball Camps will provide an intensive volleyball camp for athletes who aspire to gain volleyball skill mastery and play post secondary school. This camp is for girls, ages 15-19, who are at the advanced level. Camp training curriculum includes comprehensive skill work, live-action play, leadership development, and winning edge training. NBC Camps are known for their outstanding and caring coaches who are committed to helping each camper reach their potential. Register for camp today to become a better athlete and a better person.
Highlights Include
Amazing staff who invest in your life and game
6-10 hours of intensive volleyball training and leadership development
Personal evaluation of your skill and volleyball training booklet
Intensive environment designed for players who are more advanced
Camp Coaches
Staff

NBC Volleyball Staff

The NBC Difference: Unlike other camp programs where skills training falls under the expertise of the camp director, NBC Camps has built a program of training to help each camper improve.

View NBC Volleyball Staff's Bio

⟩
Camp Details
2023 NBC VOLLEYBALL ALBERTA CAMP INFORMATION

TOTAL Volleyball Camp
Dates: August 20-24, 2023
Age Group: Girls 15 - 19 years old


Check-in Time: 12:30pm on first day
Parent Orientation: 1:00pm on first day
Closing Program: 3:00 – 4:00pm on last day
CAMP DESCRIPTION
NBC TOTAL is for elite high school players who want to play post secondary volleyball. TOTAL offers intense training to prepare you for what to expect at the next level.
College Style Practices
Seminars in Leadership, Sports Psychology, Getting Recruited and more
Weight Training, Nutrition, and Plyometrics
Evaluation of where each athlete currently stands
Detailed game plan for each athlete to play college volleyball
NBC VOLLEYBALL GEAR
Get amazing gear at a discounted cost and pick it up at camp when you arrive. Premium ultra-soft zip hoodie, "Intensity" performance shirt perfect for intensity station, and practice shorts best for pulling on in-between workouts and downtime and for walking around camp for $130 CAD. Add the custom NBC Baden Volleyball for $65 or purchase separately. Volleyball gear price includes shipping and tax. Call 1-800-406-3926 to order your gear or select it when you register online. For more information visit www.nbccamps.com/store.
Show Less

See More

Camp Details
ABOUT THE CAMPUS
Prairie College is committed to raising the athletic bar in Alberta. Rick Down Athletic Centre (RDAC) The RDAC is a hub of sports and recreation. This multi-purpose facility is the home of Prairie Pilots Athletics, our intramural program, and our health and wellness facilities. It includes a centre feature court as well as three individual courts that can be configured for basketball, volleyball, futsal (indoor soccer), racquet sports, and a variety of other court-based sports.

Camp Questions & Answers
My son/daughter loves volleyball and is a good athlete but just beginning. Is this camp a fit?
NBC Volleyball Camps TOTAL at Three Hills is not a good fit for a beginning player. This camp is recommended for more advanced players
Show Less

See More

Questions & Answers
Camp Reviews
Overall Average Rating
Stars
I got to work with the Wingate players.

— Anonymous

Great Environment

Coming to camp has improved my skills and attitude on the court. Great environment.

— Erin D. Camper

Nice coaches & good time

Everything was great and I had a good time. Coach was incredibly nice and helpful with everything.

— Abby G. Camper
Show Less

See more

Reviews
Improved a lot!

Everyone was so nice and I improved a lot in the time I was here at camp.

— Grace E. Camper Complete Player

Stress Free!

It is such a fun, stress free environment where everyone is just trying to push you to be amazing.

— Erin D. Camper Complete Player

Positive Energy

I loved the positive energy and quick relationships built with my child. I loved the way these people were so supportive and encouraging. It was such a positive experience and we feel blessed to have been a part of it. We will definitely be back.

— Natasha B. Parent Complete Player

Exceeded My Expectations!

While there is always room for improvement, I feel the camp, coaches, and programs met and even exceeded my expectations.

— Nichole H. Parent Complete Player

Overcome your limits

I would definitely recommend this camp to any level athlete, if you are at a lower level this camp will teach you a lot and improve your skills. If you are at an advanced level, the coaches test you and push you to overcome your limits!

— Skye P. Camper

Great Staff

Highly recommend the camp. The staff is nice, knowledgeable and it helped my game and confidence.

— Taylor I. Camper

Great Camp

It's a great camp where you can really work on your skills, while learning important life lessons.

— Jordan K. Camper

Camp was OK

Somehow NBC makes my child feel comfortable. Despite what I find upsetting (all-star game, end of camp evaluations), along with all my child's tears and humiliation, she still says she wants to go back to camp. I'm not sure I understand the rationale for how this particular activity goes (All-Star game), so while I am not keen to send her back to NBC, she wants to go.

— Nicole S. Parent Complete Player

Fantastic Opportunity

NBC Camps is a fantastic opportunity for growth as a player and a human being. We love the intensity and focus on skill development AND character development. Not to mention it's TONS of fun.

— Eric S. Parent

Life changing!

NBC you are an amazing camp! You are the eye opener to my life! You have shown me so many paths I can take and have shown me how hard I can push myself! I love all of the girls who were at the camp and I'm so excited for next year!

— Mackenzie P. Camper
SECURE YOUR SPOT – CAMPS SELL OUT!
Last year over 650 Sports Camps sold out, leaving 7,000+ campers on the waitlist. Due to high demand, early registration for our first-come-first-serve camps is strongly recommended.
Camp Dates & Prices
Programs: TOTAL Volleyball
Age Group: 15 - 19
Gender: Girls
Overnight: $1099.00 CAD
Extended Day: $999.00 CAD
* Please note, times may vary on the first and last day of camp.