Nike Golf Camps, University of Idaho and WSU
Moscow, Idaho

Click to enlarge and view gallery »
Come to the Northwest this summer for a special golf camp experience. Enjoy campus life at two great universities, Washington State University and University of Idaho, while gaining unrivaled coaching under the instruction of our Nike Golf Camp staff in 2014.
Washington State University sits just eight miles from the University of Idaho in a region commonly referred to as Palouse. Both institutions boast their own 18-hole golf course and have fantastic golf coaches at the helm. Campers of all abilities will receive daily instruction and course play under the direction of Directors, Lisa Johnson, Kelli Kamimura and Garrett Clegg. With the right mix of golf and fun off-the-course activities, this camp will prove to be a valuable learning experience and a great way to enjoy your summer.
Day Camp Option: The Day Camp program runs from 9:00am - 4:00pm Monday - Wednesday. On Thursday, day campers will participate from 9:00am - 1:00pm.On Sunday, day campers will participate from 2:00 - 5:00pm.
Highlights Include
Small group instruction with low student/teacher ratio from nationally recognized college coaches
Daily course play (18 holes) at scenic courses on the Palouse
Nike amenity package including a Nike hat, one dozen Nike golf balls, a camp workbook, Nike bag tag and other great prizes
Fun, staff-supervised off-course and evening activities (movie night, pizza night, field games etc.)
Great accommodations at the University of Idaho
Safe, healthy and fun learning environment
Palouse Ridge Golf Club at WSU
Stunning links style course runs adjacent to the WSU campus and follows the natural contours of the Palouse's trademark rolling hills. Palouse Ridge is home to the WSU men's and women's golf teams. In 2009, Palouse Ridge was ranked the #2 "Best New Course" by Golf Digest and Golfweek.
University of Idaho Golf Course
Built in 1933, the course is nestled among the rolling hills and wheat fields that are synonymous with the Palouse. The front nine features 3 par 5s in an open grassland venue, while the back nine tightens up into a narrow parkland theme. The last three holes are known locally as "heartbreak ridge." The course is home to the Vandals' men's and women's golf teams.
*Campers spend two full days at Palouse Ridge and one full day/two half days at the University of Idaho Golf Course.
Meet your coaching staff
Co-Director
Lisa Johnson
Lisa Johnson has returned to her Northwest roots as the head golf coach at the University of Idaho in the fall of 2007. Johnson earned her master's degree at the University of Idaho after graduating cum laude at Gonzaga University in 2000. While at Gonzaga, Johnson was chosen the Bulldog Female Student-Athlete of the Year, was a West Coast Conference all-conference selection, a WCC all-academic honoree and the winner of three individual tournaments. She also was the president of SAAC and a member of the Athletics Council. Prior to returning to Idaho, Johnson spent 5½ years at Boise State.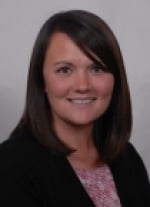 Co-Director
Kelli Kamimura
Kelli Kamimura is the head women's golf coach at Washington State University. Prior to that, Kelli was the associate women's golf coach at Pepperdine University, where she helped lead the Waves to four top ten finishes at the NCAA Championships. Before her coaching days at Pepperdine, Kamimura served as assistant women's golf coach at her alma mater, University of Washington. During her own standout college career at UW, she earned second-team All America honors form the National Golf Coaches Association and was a two-year team captain.
Co-Director
Garrett Clegg
Garrett Clegg was named the Washington State University men's golf coach Aug. 18, 2011. Clegg arrives in Pullman after serving the past four seasons as an assistant coach at the University of Washington. During his time at UW, the men's program captured back-to-back Pacific-10 Conference titles (2009 & 2010) and concluded both seasons with fifth-place finishes at the NCAA Championships. Washington advanced to the NCAA Regionals each of his four seasons and three times qualified for the NCAA Championships.
Read Full Bio
Clegg, a native of Bountiful, Utah, is a former professional and collegiate golfer who played collegiately at Minnesota for two years where he was a part of the 2002 NCAA championship team before transferring to Utah for his final two seasons. A 2004 graduate of Utah, Clegg was a two-time All-Mountain West Conference selection and placed third in the conference championships in 2003. During his career with the Utes, he won the 2003 Nevada Wolfpack Invitational and the 2003 UC Riverside Invitational.
Clegg played in the 2003 U.S. Amateur and advanced to the second round of the 2002 U.S. Public Links tournament. As a professional, he played the 2007 season in the Nationwide Tour after finishing fifth in the second stage of the PGA Tour Qualifying School. Clegg and his wife Rachael have two daughters, Grace and Sophie, and son Brady.
Staff
LIsa, Kelli and Garrett will play active roles in the camp each day. They are joined by other coaches and pros from the Pacific Northwest and members of their respective golf teams, who serve as camp counselors.
Learn more about Nike Golf Camps, University of Idaho and WSU
Nike Golf Schools & Junior Camps at WSU and Univ of Idaho offer each junior golfer the same opportunity to succeed, regardless of their starting point. Our program offers a positive and fun learning environment, one in which campers can thrive under the direction of motivated and highly skilled instructors. Upon arrival, all participants are evaluated by the staff so that their own instructional needs can be addressed throughout the week.
Accommodations
Participants are housed on campus at the University of Idaho in Moscow, ID. The rooms are doubles and roommate requests are honored. The staff lives in the dorms with the campers to provide supervision throughout the week. Meals are enjoyed in the dining commons just as if the campers were students of the University.
Check-In and Check-Out
Check-in occurs between 1:00 - 2:30 p.m. on the first day of camp. Check-out is at 1:00 p.m. on the last day of camp.
Program Options
The overnight camp price includes all meals/lodging and golf activities. The extended day camp price includes everything but breakfast and lodging. The Day Camp program runs from 9:00am - 4:00pm Monday - Wednesday. On Sunday, day campers will participate from 2:00 - 5:00pm. On Thursday, day campers will participate from 9:00am - 1:00pm.
Transportation
Nike Golf Schools and Jr. Camps does not provide transportation to and from airports, bus depots or train stations. The packet we send to registered campers in the spring offers suggestions on shuttle services for each specific camp.
Supervision
Campers are supervised 24 hours a day. The staff lives in the dormitories/resort accommodations with the campers and participates in evening activities. Drugs, alcohol and tobacco are strictly prohibited, and constitute, along with general misconduct, grounds for dismissal from camp without a refund.
Registration Packet
A detailed camper registration packet containing check in location, health/release forms, emergency contact info, and a list of things to bring will be emailed to all registered campers in the Spring.
Sample Daily Schedule
7:00am

Wake-up/breakfast

8:00am

Camp meeting at practice facility, skills demonstrations from staff focusing on key elements of the swing for that day

8:30am

Instruction- campers rotate stations working on putting, chipping, pitching, bunker play and the full swing

Noon

Lunch/relaxation

1:00pm

Course play with staff (9 to 18 holes daily). Coaches to provide on course instruction on course management, club and shot selection, strategy, rules and etiquette

6:00pm

Dinner, relax, free-time

8:00pm

Evening activity (supervised golf and non-golf activities) movies, field games, swimming, night golf, etc.

10:00pm

Lights out
Read camper reviews