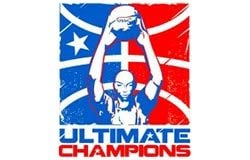 Nike Basketball Camp United Nations International School
Nike Basketball Camp United Nations International School
16

Reviews
Average Rating
Stars
Improve your game and have serious fun
at Nike Basketball Camps
Improve as an individual athlete and teammate at our NYC basketball camp in summer 2022! Work with the Ultimate Champions Basketball Academy staff on fundamental development, team play skills and strength & conditioning techniques to help elevate your game at this all-inclusive program located in Manhattan.
The Complete Skills Camp helps players of all abilities develop athletically, refine fundamental basketball skills and enhance their skill set at the post, wing or guard position.

Highlights Include
In-depth analysis of each player's conditioning and footwork
Discussion of nutritional goals and off-court activities to benefit on-court game
Receive a Nike Basketball Camp t-shirt and other prizes!
Camp Coaches
Camp Director

TJ Jones

TJ Jones is the founder and lead skills director of Ultimate Champions Basketball Academy and is a National Nike Basketball Camp Director. Coach Jones has over 22 years of basketball experience as a player, coach and player development instructor.

View TJ's Bio & Basketball Tips

⟩

Director

Katy Cooke

Katy Cooke is the Head Girls Basketball Coach at John Paul II Catholic High School. In just her 2nd year as head coach , JPII has a 27-16 record, and in 2021 she led them to a final 4 appearance in TAPP 4-A state tournament.

View Katy's Bio

⟩

Staff

Ultimate Champions Basketball Academy

With over 22 years of training and coaching experience that covers all age groups and skills levels, Ultimate Champions has become one of the nation's premier basketball training academies.

View Ultimate Champions Basketball Academy's Bio

⟩
Camp Details
SECURE YOUR SPOT!

Due to local and state regulations, we anticipate having to reduce our enrollment numbers significantly this year. You can expect a high demand on these first-come-first-serve camper spots, so please be sure to register early.
2022 Dates
Session I: July 5-8
Session II: July 11-14
Camp Hours
Session I:
Check-in: Tuesday at 8:30AM
Closing Ceremony: Friday at 3:30PM
Meals: Lunch is not provided. Please bring a packed lunch.
Daily Hours: TUES-FRI 9AM-4PM
Session II:
Check-in: Monday at 8:30AM
Closing Ceremony: Thursday at 3:30PM
Meals: Lunch is not provided. Please bring a packed lunch.
Daily Hours: MON-THURS 9AM-4PM

ADD-ONS (NEW!)
Post-Camp Personalized Skills Academy: Expand upon your skills after camp ends, training is catered to the needs of each player.
Competition Friday: Put your skills to the test and join us the Friday after camp ends for competitive games and contests.
Click the 'See More Camp Details' button below for details.

Show Less

See More

Camp Details
THE ULTIMATE CHAMPIONS PHILOSOPHY
In order to be successful, there has to be a strong foundation. If a builder is building a house, he must have a strong foundation in order for the house to stand properly over time. Well, the same is for basketball. There must be a strong foundation in fundamentals for continuous individual improvement. In addition to an emphasis on skill development, the camp will also aim to improve each player's athleticism and explosiveness.

COMPETITION FRIDAY
Extend your camp experience with Competition Friday! Competition Friday is the chance to come back the Friday after camp ends and put the new skills you've learned to the test. Competition Friday runs 9am-4pm at an additional cost of $110. The schedule will include a full day of competitive games including 2 on 2, 3 on 3, 5 on 5, NBA Skills Challenges, Hot Shot, Dunk Contests, and much more! All players will be divided into groups based on their age and skill level. Please note, this day is exclusively for enrolled campers. *Not applicable for Session I.

POST-CAMP PERSONALIZED SKILLS ACADEMY (NEW!)
In Post-Camp Training Personalized Training, Ultimate Champions will be offering skill-specific training catered to the need of each player. The focus is to find out the challenge area of each player and spend the entire session working to improve the challenge areas. It will run Monday-Thursday, from 4pm-5pm, and be $80 (for all 4 days).

CAMPER EVALUATION
Upon arrival, all participants are evaluated by the staff so that their own instructional needs can be addressed throughout the week. In addition, campers will be evaluated and then split up into smaller groups according to age and ability.
HEALTH & RELEASE FORMS
All registered campers are required to have a parent or legal guardian fill out US Sports Camps' mandatory Health & Release Forms online before arrival at camp. This camp does NOT require a doctor's signature on the forms.
INFORMATION PACKET
A detailed Information Packet containing check-in location and address, on-site staff contact information, a checklist of things to bring, site-specific forms, and more will be emailed to all registered campers prior to camp. To check if your Information Packet is ready, click here.
PEACE OF MIND POLICY
At US Sports Camps, we hope you will not have to cancel your enrollment in camp. If you do though, there are options. For details on our Cancellation Policy, including cancellations of camp by US Sports Camps, please visit: www.ussportscamps.com/peace-of-mind-policy
TRANSPORTATION
Transportation is not provided by the camp to or from any airports. If you are flying to or from camp, we recommend using an airport shuttle service. Please schedule flights as close as you can to the check-in times on the first day and check-out times on the last day.
SCHOLARSHIPS
We cannot offer scholarships due to NCAA regulations. Our affiliation with NCAA coaches and schools puts us in a position where any scholarship money can be seen as an inducement to a future collegiate athlete. This puts our coaches and our host universities in jeopardy of damaging their status with the NCAA and incurring penalties at the hands of their organizing body.
NIKE BASKETBALL CAMP FAQ
For general questions about our basketball camps please see our FAQ page.
*Please note, this information is subject to change.

Sample Daily Schedule
9:00 AM

Stretching

9:15 AM

Ball-Handling

9:45 AM

One on One Moves

10:30 AM

Defensive Work (stance, movement, communication, desire)

11:00 AM

Shooting Work (foot alignment, shoulder alignment, balance, selection, technique)

11:30 AM

3 on 3, 4 on 4, 5 on 5

12:00 PM

Lunch

1:15 PM

Stretching/Warm-Up

1:30 PM

Passing

1:45 PM

Guest Speaker

2:30 PM

Offensive & Defensive Fundamentals

3:20 PM

Shooting Skills Competition

3:45 PM

3 on 3, 4 on 4, 5 on 5

4:25 PM

Ending Speech and Recognition

4:30 PM

Dismissal
This Nike Basketball Camp will take place at the United Nations International School's (UNIS) Manhattan campus. UNIS is a K-12, coeducation, college preparatory day school located at 24-50 FDR Drive New York, NY 10010-4046.
Overall Average Rating
Stars
My child loved it

August 16, 2021: My child loved it and it was very organized....the coach was awesome!

— Renay S., Parent

Renn absolutely loved camp!

July 14, 2021: Renn absolutely loved camp! Thank you for giving him the MVP award. He's super motivated and will definitely be back next summer!

— Katherine P., Parent

Vanessa had a great time at camp

July 11, 2021: Vanessa had a great time at camp and it was great there was a written report on her development.

— Vanessa T., Parent
Show Less

See more

Reviews
IT WAS WELL ORGANIZED

August 16, 2019: Pranav liked the camp very much. He enjoyed the environment, facilities, coaching staff, and the company of the other kids with the same interests. It was well organized and was a safe environment.

— Srikanth K., Parent

THANK YOU FOR ALL YOUR HARD WORK

August 18, 2019: I was happy that she came home tired every day. The kids were either working in skills or playing games all day long. She was happy they were not just sitting in the gym waiting for long periods of time. Rowan's coach was Jada and she was great with her. Thank you for all your hard work.

— Roseann B,. Parent

We plan to attend next year

July 12, 2019: She loved the camp so much and was very sad for it to be over. We plan to attend next year.

— Erin F., Parent

Amazing Coaches!

July 13, 2018: The energy was so on fire. Everyone from the staff to the other campers were amazing. The facility was nice. The camp was beyond worth it. Loved the Games and workouts/drills. The Nike Basketball Camp was just what I needed to learn how to improve the way I play basketball. Special shout out to Anthony my game coach for giving me that push to be amazing. He gave me that extra drive and built my confidence in the game. You were exceptional. I also want to thank Tony who coached me through the workouts and drills. He kept clapping us on and giving the most honest feedback to know where I need improvement and what my strengths are! Now I can continue to work on my craft with a clearer understanding of the game. Every staff member I must say made a good impact on me. Love this camp wish it was longer-term

— Dylan T., Camper

Most well rounded camp

July 13, 2018: This was by far the most well rounded sports camp I have ever seen. They had a plan, made decisions quickly and carefully and checked in with every child. Director was as focused on the emotional aspects as well as the fundamentals of the game. He expected the kids to grow as people as much as players. Remarkable and grateful to watch.

— Mark D., Parent

I was completely and utterly in love with the camp!

July 14, 2017: I was completely and utterly in love with the camp! The location was very convenient as my son got his first experience to travel to camp via the bus. The level of detailed instruction provided to my son was priceless. The knowledgeable staff was exceptional. I would recommend having lunch or snacks provided to campers.

— Natalie H., Parent

I was taught how to improve my dribbling.

July 14, 2017: I was taught how to improve my dribbling, my shot, and my offensive and defensive skills all while having fun doing it.

— Madison R., Camper

I love the balance between developing skills AND values.

July 13, 2017: Very high quality in competence within the coaches. I love the balance between developing skills AND values. Love it!

— Johanna F., Parent

The staff excelled at helping kids focus and stay motivated.

July 13, 2017: My daughter was encouraged to improve her skills through a structured plan at this camp. She initially felt awkward playing in a co-ed environment but the coaches truly made her feel as just another athlete in a competitive game. The staff excelled at helping the kids focus on the ball and kept them motivated. We're definitely coming back next year! My sincere admiration to coaches and staff for their dedication.

— Karina R., Parent

TJ is professional and respectable while running a great camp.

July 13, 2017: TJ is professional and respectable while running a great camp. He is amazing at what he does!

— Eileen M., Parent

The coaches gave my daughter a deeper understanding of basketball.

I am so grateful that the coaches gave my daughter a deeper understanding of basketball. The day after camp finished, for the first time ever, she insisted that we head out to the court to practice. She practiced with discipline, and dedication, pushing herself further than I have ever seen.

— Stacy P., Parent

Constant motivation.

I enjoyed that there was constant motivation to try harder, even if I lacked skills. I also enjoyed how the coaches instructed us, and how it was organized by level (many other camps promise that, but don't deliver).

— Richard B., Camper

TJ is a fantastic teacher.

TJ is a fantastic teacher of the game of basketball. My son enjoyed the fundamentals and the ability to put those fundamentals to work immediately.

— Greg Y., Parent
Camp Dates & Prices
New Camp Dates Coming Soon!
Please join the Priority List to be notified when this program opens for 2023 registrations.