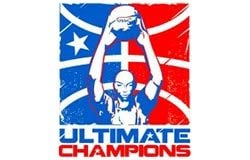 Nike Basketball Camps Austin
Nike Basketball Camps Austin
17

Reviews
Average Rating
Stars
Improve your game and have serious fun
at Nike Basketball Camps
Take hold of your basketball game in summer 2023 and improve your shooting, ball-handling, footwork, and team play skills at Westlake Athletic & Community Center in West Lake Hills, TX. Our complete skills camp offers all-inclusive basketball training designed to accommodate players of any ability level.
The Complete Skills Camp helps players of all abilities develop athletically, refine fundamental basketball skills and enhance their skill set at the post, wing or guard position.

Highlights Include
Unique program emphasis each week
Excellent training facilities and coaching staff
1:12 staff to camper ratio
Multi Day and Single Day sessions options available
Extended Day available
Friday Clinic Available
Nike Basketball Camp T-shirt and prizes! (multi-day camps only)
Camp Coaches
Camp Director

TJ Jones

TJ Jones is the founder and lead skills director of Ultimate Champions Basketball Academy and is a National Nike Basketball Camp Director. Coach Jones has over 22 years of basketball experience as a player, coach and player development instructor.

View TJ's Bio & Basketball Tips

⟩

Director

Keary Brownlee

Coach Brownlee has been involved with playing and coaching basketball for over half of his life. Brownlee's coaching accolades include being named Coach of the Year for Toombs Co., and Assistant Coach of the Year twice for Tift County High School.

View Keary's Bio

⟩

Staff

Ultimate Champions Basketball Academy

With over 22 years of training and coaching experience that covers all age groups and skills levels, Ultimate Champions has become one of the nation's premier basketball training academies.

View Ultimate Champions Basketball Academy's Bio

⟩
Camp Details
2023 Dates

Session I (St. Michael's Athletic Center): June 19-23
Session II (Westlake Athletic & Community Center): July 17-21
Session III (Westlake Athletic & Community Center): July 31-August 4
Session IV (Westlake Athletic & Community Center): August 7-11

Camp Hours

Check-in: Monday at 8:30AM
Closing Ceremony: Friday at 11:30AM
Meals: Lunch is not provided. Please bring a packed lunch.
Hours: MON-THURS 9AM-4PM FRI 9AM-12PM

Camp Locations

Session I:
St. Michael's Athletic Center
3000 Barton Creek Blvd
Austin, TX 78735
Sessions II, III, & IV:
Westlake Athletic & Community Center
4300 Westbank Dr
West Lake Hills, TX 78746

ONLY AVAILABLE ON FRIDAY? Put your skills to the test and join us only on Friday, from 1pm-4pm, for the Competitive Game Play Clinic! See button below for more details.

LOOKING FOR MORE 2023 DATES? Check out our camp near Austin at Round Rock Sports Center, run by Ultimate Champions Basketball Academy!

INTERESTED IN VOLLEYBALL CAMP? Check out our Nike Volleyball Camps in Austin!
Ultimate Champions Philosophy

In order to be successful there has to be a strong foundation. If a builder is building a house, he must have a strong foundation in order for the house to stand properly over time. Well, the same is for basketball. There must be a strong foundation in fundamentals for continuous individual improvement. In addition to an emphasis on skill development, camp will also aim to improve each players athleticism and explosiveness.
FRIDAY ONLY COMPETITIVE GAME PLAY CLINIC
Competitive Game Play will be comprised of a multitude of competitive games along with dribbling and shooting competitions. Within the games, campers will be divided based on age and skill level.
Note: Depending on the number of campers signed up for the clinic, some of these competitions might not be played. Friday Competitive Game Play will run from 1-4pm, for $49.
POST-CAMP PERSONALIZED SKILLS ACADEMY
In Post-Camp Training Personalized Training, Ultimate Champions will be offering skill-specific training catered to the need of each player. The focus is to find out the challenge area of each player and spend the entire session working to improve the challenge areas. It will run Monday-Thursday, from 4pm-5pm, and be $40 (for all 4 days). *Only available for Complete Skills campers.

PRE-CAMP CHECKLIST
To view your customer account, complete your mandatory forms, pay balance dues, and review important camp information, visit Pre-Camp Checklist. All necessary camp information is on this page. If there are any imperative changes prior to camp start, registered campers will be notified via email and this webpage will be updated!
PACKING LIST
Below is a suggested list of clothes, equipment, and personal items. US Sports Camps is NOT responsible for lost or stolen articles or money.
● Athletic, on-court clothing
● Athletic shoes
● Water bottle
● Packed lunch and snacks
● Small gym bag/backpack

CAMPER EVALUATION
Upon arrival, all participants are evaluated by the staff so that their own instructional needs can be addressed throughout the week. In addition, campers will be evaluated and then split up into smaller groups according to age and ability.
MEDICAL PROTOCOL
Most camps have an athletic trainer on-site to help with illness or injury. In case of an emergency, campers will be transported to the nearest hospital.
COMPANY POLICIES
For information regarding our cancellation policy and all other company policies, please visit USSC Policies.
TRANSPORTATION
Transportation is not provided by the camp to or from any airports. If you are flying to or from camp, we recommend using an airport shuttle service. Please schedule flights as close as you can to the check-in times on the first day and check-out times on the last day.
NIKE BASKETBALL CAMP FAQ
For general questions about our basketball camps, please see our FAQ page.
*Please note, this information is subject to change.


Show Less

See More

Camp Details
Sample Daily Schedule
9:00 AM

Stretching

9:15 AM

Ball-Handling

9:45 AM

One on One Moves

10:30 AM

Defensive Work (stance, movement, communication, desire)

11:00 AM

Shooting Work (foot alignment, shoulder alignment, balance, selection, technique)

11:30 AM

3 on 3, 4 on 4, 5 on 5

12:00 PM

Lunch

1:15 PM

Stretching/Warm-Up

1:30 PM

Ball-Handling

2:00 PM

Passing

2:30 PM

Guest Speaker/lecture

3:00 PM

Offensive & Defensive Fundamentals

3:15 PM

3 on 3, 4 on 4, 5 on 5

3:45 PM

Ending Speech and Recognition

4:00 PM

Dismissal
Overall Average Rating
Stars
His aggressiveness and skills on the court during games improved dramatically

June 27, 2021: His aggressiveness and skills on the court during games improved dramatically, and after pretty much every day he would keep telling me how much fun he had and just how much better and more comfortable he got!

— Rachel F., Parent

He really enjoyed the camp

June 26, 2021: He really enjoyed the camp and mentioned several times that he worked hard. He definitely learned new things and honed in on his skills.

— Bitura O., Parent

The best camp EVER!

August 8, 2019: Brayden came home on Thursday describing this camp as 'The best camp EVER!'. It's safe to say he had a great time.

— Tess O., Parent
Show Less

See more

Reviews
Kamryn spoke highly of all coaches

August 2, 2019: It was long but well worth it. The coaches demanded their listening skills in every drill. Kamryn was one of four girls but Kamryn mixed in well and I believe playing against the boys helped a lot. She never backed down and added some aggressiveness to her game. Kamryn spoke highly of all coaches but mainly of hers, Coach Terry. I believe Kamryn will go to another camp in the near future. This camp motivated her to be a better player.

— Cody F., Parent:

Michael loved camp so much we signed up for the 2nd session

June 28, 2019: This is by far the best basketball camp! He had so much fun he did not even realize how hard he was working - the result being improved skills and knowledge of the game. Highlights included playing games and watching the coaches half-court shot challenge. Michael loved camp so much we signed up for the 2nd session later this summer!

— Jinny S., Parent

Best camp of the summer

July 23, 2018: This was the best basketball camp of the summer - excellent instruction, great competition and lots of fun. My son's skills improved so much during this week. Thank you!!

— Jen N., Parent

Loved camp

June 30, 2018: Siena enjoyed this camp. She came home tired every day but was ready to go the next day! She hadn't played much for the last year so it was a great way for her to get back into the swing of things.

— Siena B., Parent

Amazing experience!

June 29, 2018: Omg! Where do I start. We loved everything about Nike Camp. The coaches were amazing, especially coach TJ Jones. He was great with the kids, kind, and patient. Ariah learned so much and bettered her skills. She is looking forward for the next one. It was well worth the money. Thank you.

— Patricia D., Parent

Well worth the money spent!

August 22, 2016: This camp was my daughter's first basketball camp and I feel that we made the right decision! The amount of time spent learning basketball is well worth the money spent! She enjoyed all the coaches and director. She cannot wait to go back next year and many years to come! Great job coaches!!

— Dakotah L., Parent

My son is already implementing what he learned from camp.

August 14, 2016: Excellent coaching. My son began using the instructions in his playing immediately.

— Parent

This camp has given my son the goal of practicing to try out for the 9th grade team.

My son went into camp without any experience, but is wanting to start playing. He throughly enjoyed the camp and came out with more skills. It's given him the goal of practicing to try out for the 9th grade team. Thank you!

— Jennifer B., Parent

Camp helped me and my sister improve on our skills.

Camp was a great experience that helped me and my sister improve on our skills. We also met some new friends in our area!

— Amaja G., Camper

I am overall satisfied and hope to stay in touch with both coaches.

We are military living in Germany at the moment, as well as attending German school. It was important to find out if my son can compete on a States sides level and has a future in the sport. A coach as well as the head coach addressed my concern. The techniques and skill sets were evaluated and can now be worked on differently. I am overall satisfied and hope to stay in touch with both coaches as well as looking forward to enrolling my son into another camp next summer.

— Christina L., Parent

We were pleased with camper/ coach ratio and the location.

— Dana P., Parent

Tj is a fantastic

Tj is a fantastic teacher of the game of basketball. My son enjoyed the fundamentals and the ability to put those fundamentals to work immediately.

— Parent

My 9 year old beginner improved so much

My 9 year old beginner improved so much in such a short time! He wanted to practice more at home. The camp director was excellent! He is very knowledgeable, great with the kids, and also incorporated discipline (which you don't see much anymore!). I would recommend the camp to everyone.

— Parent

Overall the Nike Basketball Camp was a great experience for my child. We have participated in many other camps before. The instructors at each training station took the time to make sure each child understood what was being taught and how this would benefit them in a game. Also each instructor would work with each child to increase their individual moral and ensure them with work they would get it down. Other camps I've had my child go to in the past seem to just want as many kids to sign up to benefit them financially. Instead of looking out for the player's benefit.

— Parent
SECURE YOUR SPOT – CAMPS SELL OUT!
Last year over 650 Sports Camps sold out, leaving 7,000+ campers on the waitlist. Due to high demand, early registration for our first-come-first-serve camps is strongly recommended.