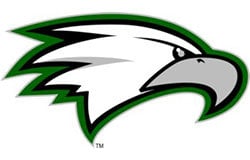 Nike Basketball Camp Zionsville Middle School - Directed by Eddie Gill
Nike Basketball Camp Zionsville Middle School - Directed by Eddie Gill
16

Reviews
Average Rating
Stars
Improve your game and have serious fun
at Nike Basketball Camps
Work on your form, shooting accuracy, and positional work with Coach Eddie Gill, former Indiana Pacers player and founder of All Out Training. Located just northwest of Indianapolis, this summer 2023 camp offers a fun and encouraging environment for all abilities to fine-tune your current skill set and learn new techniques to get you ahead of the competition.
All Out Training's mission is to instruct athletes in a positive environment that instills confidence and promotes individual growth. All Out Training understands the value of hard work and commitment and strives to teach its athletes that your personal goals can be achieved if you are willing to do the work, both on and off the court.

Highlights Include
Competitive, passionate, and fun basketball environment
Focus on individual skill development within a team concept
Receive a Nike Basketball Camp t-shirt and other prizes!
Camp Coaches
Camp Director

Eddie Gill

Eddie Gill is a nine year NBA veteran and founder of All Out Training. His career includes playing with the New Jersey Nets, Memphis Grizzlies, Portland Blazers, Milwaukee Bucks and Indiana Pacers. Throughout his career, he has achieved personal success through hard work, dedication, and a passion for the game.

View Eddie's Bio

⟩
Camp Details
June 26-30, 2023

Check-in: Monday at 8:30am
Closing Ceremony: Friday at 11:30am
Meals: Lunch is not provided. Please bring a packed lunch.
Daily Hours: MON-THURS 9AM-3PM FRI 9AM-12PM
All Out Training Philosophy
ALL OUT TRAINING is about more than just basketball, it's about helping athletes to develop strength of character. Strength of character that will enable them to meet all of life's challenges. As founder Eddie Gill's favorite quote says "HARD WORK BEATS TALENT IF TALENT DOESN'T WORK HARD." This philosophy applies to the classroom, your personal life, the world outside and YES the basketball court.


PRE-CAMP CHECKLIST
To view your customer account, complete your mandatory forms, pay balance dues, and review important camp information, visit Pre-Camp Checklist. All necessary camp information is on this page. If there are any imperative changes prior to camp start, registered campers will be notified via email and this webpage will be updated!
PACKING LIST
Below is a suggested list of clothes, equipment, and personal items. US Sports Camps is NOT responsible for lost or stolen articles or money.
● Athletic, on-court clothing
● Athletic shoes
● Water bottle
● Packed lunch and snacks
● Small gym bag/backpack

CAMPER EVALUATION
Upon arrival, all participants are evaluated by the staff so that their own instructional needs can be addressed throughout the week. In addition, campers will be evaluated and then split up into smaller groups according to age and ability.
MEDICAL PROTOCOL
Most camps have an athletic trainer on-site to help with illness or injury. In case of an emergency, campers will be transported to the nearest hospital.
COMPANY POLICIES
For information regarding our cancellation policy and all other company policies, please visit USSC Policies.
TRANSPORTATION
Transportation is not provided by the camp to or from any airports. If you are flying to or from camp, we recommend using an airport shuttle service. Please schedule flights as close as you can to the check-in times on the first day and check-out times on the last day.
NIKE BASKETBALL CAMP FAQ
For general questions about our basketball camps, please see our FAQ page.
*Please note, this information is subject to change.

Show Less

See More

Camp Details


Sample Daily Schedule
9:00 AM

Stretch/Warm-Up

9:15 AM

Ball Handling

9:45 AM

One on One offensive drill stations

10:30 AM

Defensive work (movement, team concepts)

11:00 AM

Shooting technique (foot alignment, shoulder alignment, balance, selection, technique)

11:30 AM

3 on 3, 4 on 4, 5 on 5

12:00 PM

Lunch

12:45 PM

Individual shooting - warm up

1:00 PM

Offensive skill stations

1:30 PM

Lecture

1:50 PM

Games (3 on 3, 4 on 4, 5 on 5)

2:50 PM

Wrap-up

3:00 PM

Dismissal
Camp will take place at Zionsville Middle Schol located at 900 Ford Rd. Zionsville, IN 46007.
Overall Average Rating
Stars
He was excited to get there every morning.

July 1, 2021: Competitions were fun. He met some new kids. He was excited to get there every morning.

— Joanna T., Parent

His skills definitely improved

June 28, 2021: His skills definitely improved over the course of the week and he is much more comfortable and confident in areas where he wasn't previously. He enjoyed all the coaches he worked with and loved meeting new friends.

— William L., Parent

Enjoyed the camp enormously and will return next year.

June 27, 2021: Very encouraging friendly atmosphere. A lot of feedback. She was able to change to a group that better matched her skills on the very first day and was very happy with the new group. Enjoyed the camp enormously and will return next year.

— Nadya Z., Parent
Show Less

See more

Reviews
Eddie was a great host

June 29, 2019: Wesley was able to grow and learn while being engaged in highly competitive play. Eddie was a great host, he provided a great learning environment with great assistant coaches. It's definitely a camp where young players can improve and foster their skills.

— David E., Parent

the coaching team were always encouraging

June 29, 2019: My child had a great time this week. My child hadn't played basketball in a year and was a little nervous at first but after the first day, those nervous were set at ease. She learned several new skills and sharpen her shooting. She enjoyed all the activities, but most of all she enjoyed how the director and the coaching team were always encouraging.

— Monica H., Parent

It's the camp he looks forward to each year

June 29, 2019: Joseph loves the games and camaraderie. He loves the drills and working muscles that haven't been worked since his winter basketball season. He loves Eddie Gill and his family who are incredibly professional but also compassionate role models as are all the camp staff. It's the camp he looks forward to each year. We've been coming for five years and it never gets old. Best camp ever!

— Julia W., Parent

We will be back

June 30, 2018: Eddie Gill and his crew are great! They are kind, encouraging, and teach attitude and gratitude in addition to all of the basketball emphasis, which is so important for athletes young and old. We'll be back!

— Heather S., Parent

Tom has been to multiple camps the past few years and this was BY FAR the best!

July 07, 2017: Tom has been to multiple camps the past few years and this was BY FAR the best! He said..."it's the hardest camp I've ever been to, but the most fun!". He learned so much and had a blast while doing it. Eddie Gill and his family are wonderful, kind and talented folks. We are grateful that Tom was able to attend this camp and can't wait for next year!

— Thomas F., Parent

My son really liked the 2 on 2 games.

June 30, 2017: My son really liked the 2 on 2 games. His skills improved from attending this camp.

— Owen H., Parent

I improved my defensive play and am jumping higher than ever!

Augsut 1, 2016: I enjoyed every aspect of the basketball camp, especially mastering the "icky shuffle!" The camp was set at an excellent pace...it was all about basketball! It was great meeting and becoming friends with two of the campers. My favorite part was learning new basketball techniques and connecting with the excellent, enthusiastic, positive, experienced coaches. They were always on-site, interacting with campers, and there were so many of them to offer individual pointers.The defensive coach was able to help me improve my defensive play and I'm also jumping higher now than ever!

— Rose G., Camper

Eddie Gill helped me improve my footwork.

August 5, 2016: I really like Eddie Gill and the fact that he was at camp and didn't just stop by. He gave all of the kids attention and really helped me improve my footwork.

— Sawyer H., Camper

Mr. Gill is a true role model!

July 21, 2015: Mr. Gill was a great influence on our son for much more than just the basketball skills he helped Hunter learn. Far more important were the lessons he taught the campers on good sportsmanship and using hard work as the best way to achieve something meaningful in life.

— Matthew S., Parent

Great coaching on the court and off.

July 22, 2014: Eddie Gill provides great coaching on the court and off - he is a good role model for the kids and focuses on how to be successful and have a great attitude.

— Jean H., Parent

Beyond impressed!

July 22, 2014: The highlight of this camp was that Eddie Gill made a personal speech about every single player & gave them a certificate & also an autographed picture of him playing for the Pacers. He made each & every one of the players feel incredibly special! It was also very impressive how he got to know each camper personally over a short time - his speeches weren't generic, they were personalized! Beyond impressed!

— Gerard B., Parent

Eddie is a great motivator and instructor.

July 23, 2014: Eddie Gill and staff did an excellent job not only instructing the kids, but throwing in life lessons throughout the camp.

— Jeff T., Parent

My daughter enjoyed every minute of the camp.

July 24, 2014: Excellent camp experience! Eddie Gill and his staff were amazing. My daughter enjoyed every minute of the camp and I noticed a difference in her play after just a week. Was pleased with how they did not just teach skill building, but other aspects of the sport as well, i.e. teamwork and positive attitude. Would definitely recommend any camp this coach teaches in the future and plan on sending my daughter again if our schedule fits!

— Barbara L., Parent
SECURE YOUR SPOT – CAMPS SELL OUT!
Last year over 650 Sports Camps sold out, leaving 7,000+ campers on the waitlist. Due to high demand, early registration for our first-come-first-serve camps is strongly recommended.
Camp Dates & Prices
Programs: Complete Skills
Age Group: 8 - 16
Gender: Co-Ed
* Pricing is subject to change based on availability. Enroll today to secure current rates.