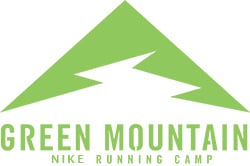 Green Mountain Running Camp
Green Mountain Running Camp
40

Reviews
Average Rating
Stars
TRAIN. COMPETE. IMPROVE.
2024 Dates Announced!
Train smarter to run faster! Join friends and other high school XC runners this summer, where your days are filled with trail running, pacing workouts, educational breakout sessions and fun activities! The Nike Green Mountain Running Camp returns to New Hampshire and the beautiful running trails surrounding Kimball Union Academy,

The Nike Green Mountain Running Camp offers the perfect mix of learning, training, and recreation for high school cross country runners.

Highlights Include
Top College and High School Coaching
Guest Speakers and Break Out Sessions
Run + Swim at Storrs Pond Recreation Area.
Nike Green Mountain Running Camp T-shirt.
Camp Coaches
Camp Director

Jason Vigilante

A five-time Ivy League Coach of the Year, Coach Vigilante is in his 10th season at Princeton University, where he has led the Tigers to six Ivy League Cross Country Championships and two Triple Crowns. Prior to joining Princeton, Vigilante was the director of cross country and track and field at the University of Virginia, where he was a two-time ACC Coach of the Year, winning ACC Championships in both cross country and outdoor track and field.

View Jason's Bio

⟩

Associate Director

Brad Hunt

Coach Hunt is in his sixth season at Princeton University, where he has led the women's cross country team to an Ivy League individual title and a top three team finish. Prior to joining Princeton, Hunt was the assistant coach for cross country and track at Wake Forest, where he had 19 student-athletes earn All-ACC honors and his cross country teams earned consecutive Dean's Cups ('14, '15, and '16).

View Brad's Bio

⟩
Camp Details
SECURE YOUR SPOT!

You can expect a high demand on these first-come-first-serve camper spots.
In this incredibly runner-friendly setting, GMRC offers high school XC runners an outstanding learning and training experience including daily runs, afternoon training sessions, outstanding nationally recognized college coaches, and informative and engaging guest speakers.

2024 OVERVIEW
Dates:

July 28-August 2, 2024

August 4-August 9, 2024

Join the Priority List to be the first to know when registration opens!

Age Group: 13-17
Gender: Co-ed
Camp Type: Overnight
Check-in: Sunday, 1:00pm-3:00pm
Check-out: Friday, 11:30am-12:00pm
Meals: All meals are provided at the on-campus dining facility.
All Campers should arrive at camp, prepared to run on Sunday, the 1st day of camp.
Weekend Stayover:

Campers have the opportunity to double their training by attending more than one session with a weekend stay in between. There is an additional fee of $175 for the 2 night dorm stay and all meals.
PREPARE FOR CAMP: COMPLETE YOUR PRE-CAMP CHECKLIST
To view your customer account, complete your mandatory forms, pay balance dues, and review important camp information, visit Pre-Camp Checklist.
All necessary camp information is on this page. If there are any imperative changes prior to camp start, registered campers will be notified via email and this webpage will be updated!
HOUSING
Dorm: Assigned at check in
Campers Per Room: 2
Roommates: Guaranteed if requested 14 days prior to camp
Bathrooms: Shared on floor
Linens: Not provided
Air Conditioning: No
Key Deposit: $75 check made payable to US Sports Camps
Staff members reside in campers' quarters and participate in all activities.
WHAT'S INCLUDED IN THE FEES:
Overnight Campers: Features several instructional sessions per day, three hot meals, and lodging in residence halls. An evening recreation program is also included.
INSTRUCTION, EQUIPMENT & FACILITY
Ratio: 1:10 staff to camper ratio
Grouped by: age and ability
Evaluation: by coaching staff
Equipment: Campers should bring at least two pairs of broken in running shoes. Please be sure to properly mark your equipment, so that it can be easily identified.
Facility: Kimball Union Academy, local trails and roads
TRANSPORTATION
Transportation is not provided. Campers are responsible for getting to and from camp on their own. There is no supervision before or after camp hours so please make arrangements to pick up your child on time.
KUA is in convenient proximity to several major airports.
Lebanon, New Hampshire has a small airport providing several daily shuttle flights and is only 20 minutes away from KUA campus.

We recommend flying Cape Air, which flies directly into Lebanon Airport

Manchester Airport in New Hampshire is 90 minutes from KUA campus.
Bradley International Airport in Hartford, Connecticut and Boston's Logan International Airport are each just over two hours from KUA campus.
Located in Lebanon NH and provides local and long-distance transportation services for anyone is in need of a reliable transportation service or Airport Shuttle. Door to Door serves Lebanon, Hanover, Etna, Sunapee, New London, Plainfield, Meriden, Claremont, New Hampshire. Norwich, Hartford, Quechee, Woodstock Bethel, Bridgewater, Vermont.
This is a great option for campers flying, training, or bussing to camp who need transportation between the camp location and the airport/train station/bus terminal.
Daily service between nearby Lebanon and Boston's South Station and Logan Airport, as well as the Yale Club in New York, adjacent to Grand Central Station. KUA campus is 15 minutes from Lebanon bus terminal.
Vermonter Train (amtrak.com/vermonter-train) offers daily service between Washington, DC and St. Albans in northern Vermont, travelling through New York City to Connecticut, Massachusetts, New Hampshire and Vermont. KUA campus is 25 minutes from White River Junction (WRJ) station.
Please Note - there will be no charter bus service offered in 2023.

CHECKLIST OF THINGS TO BRING:
Below is a suggested list of clothes, equipment and personal items. US Sports Camps is NOT responsible for lost or stolen articles or money.
ALL CAMPERS:
Athletic clothing
1-2 pairs of broken in running shoes/ event spikes
Non-running shoes
Water bottle
Sunblock
Comfortable non-running clothing
Underwear and socks
Pajamas/sleepwear
Flip flops
Toiletries
Personal items & medications
Washcloth and bath towel
Alarm clock
Swimsuit and towel
Flip-flops
Pen and paper for notes during guest speakers
Cell phone (if you have one)
Fan (optional)
Pillow, pillowcase, bed sheets, comforter or sleeping bag (linens are NOT provided)
Extra spending money (suggested $40)
Laundry detergent
MEDICAL PROTOCOL
Most camps have an athletic trainer on-site to help with illness or injury. In case of an emergency, campers will be transported to the nearest hospital.
COMPANY POLICIES
For information regarding our cancellation policy and all other company policies, please visit USSC Policies.
NIKE CROSS COUNTRY CAMP FAQ
For general questions about our Cross Country camps please see our FAQ page.

Previous Guest Speakers:

The staff and guest speaker lineup is always impressive and inspiring. We've had Olympians on campus, nationally ranked professional runners, college coaches, and regarded authors as guest speakers.

Chris Lear - Author of Running with the Buffaloes.
Tim Broe - 2004 Olympic Finalist (5000m)
Marielle Hall - 2016 US Olympian at 10,000m. Competed for Haddonfield HS (NJ) and was NCAA Champion (5000m) while competing at Texas.
Sean McGorty - NCAA 5000m Champion at Stanford, as well as the Penn Relays HS Boys Mile Record Holder (Chantilly, VA).
Michelle Tegenkamp - Nutritionist for Portland Trail Blazers and Bowerman Track Club.
Joan Benoit Samuelson - 1984 Olympic Champion (Marathon)
Show Less

See More

Camp Details


Sample Daily Schedule
Sunday

1:00 - 3:00 pm

Check-in & registration. Move in and unpack.

3:45 pm

Campers meet at Student Center for groups.

4:00 - 5:30 pm

Meet with group. Group run #1. Stretching/Ice Breakers.

5:30 - 6:30 pm

Dinner.

7:00 - 8:30 pm

Welcome and introductions.

8:30 - 9:00 pm

Running group meeting.

9:00 - 9:45 pm

Social time.

10:00 pm

Floor curfew!

10:15 pm

Sleep / Lights out- regeneration time!

Monday/Tuesday

7:00 am

Wake up

8:00 - 9:00 am

Breakfast

9:00 - 10:30 am

Announcements/ Speaker

10:30 - 11:30 am

Run

12:00 - 1:00 pm

Lunch

1:00 pm

Announcements. Breakouts (2- each 30 minutes). Followed by free time.

4:00 - 5:30 pm

Run + Strength and Conditioning

5:30 pm

Dinner

7:30 - 10:00 pm

Rec Activities

10:15 pm

Floor curfew.

10:30 pm

Sleep / Lights out- regeneration time!

Wednesday

6:45 - 8:00 am

Sleep in morning

8:30 - 9:30 am

Breakfast

9:30 - 10:45 am

Announcements / speaker

11:15 am

Storrs Pond departure

12:00 - 3:00 pm

Lake run / Picnic lunch / Swim at the beach

4:00 - 5:30 pm

R&R upon returning from Storrs Pond

5:30 - 6:30 pm

Dinner

6:30 pm

Follow normal schedule

Thursday

8:00 - 9:00 am

Breakfast.

9:00 - 10:30 am

Morning announcements/speaker

10:30 am - 12:00 pm

Run / Pacing Practice

12:00 - 1:00 pm

Lunch.

1:00 - 2:15pm

Announcements. Breakouts (2- each 30 minutes). Followed by free time

3:00 - 5:00 pm

Pacing Contest on track, run, group activities

5:30 pm

Dinner

6:00 - 7:00 pm

Free Time

7:00 - 7:45 pm

Rec Awards

8:00 -10:00 pm

Dance

10:15 pm

Curfew

10:45 pm

Sleep / Lights out- regeneration time!

Friday

6:00 am

Wake Up

6:15 - 8:00 am

Graduation Run.

8:30 - 9:30 am

Breakfast.

9:30 - 10:30 am

Room Clean Out/Room Inspection.

10:30 - 11:30 am

Graduation Ceremony with Guest Speaker

12:00 pm

Departure
We are one of the oldest running camps in the country, with over 45 years of training and educating thousands of runners of all ability levels.
Kimball Union Academy has world class facilities including state-of-the-art academic classrooms and labs and a modern athletic center. Our classic Main Building and comfortable dorm rooms are all located on a beautifully maintained campus.

Camp Questions & Answers
When and where will the check-in and check-out take place for the Green Mountain Running Camp?
All campers check in to camp between 1:00pm and 3:00 pm on Sunday, the first day of camp. Follow the signs on camp to registration.
After a closing/graduation ceremony, check out takes place on Friday between 11:30am and 12:00pm, the last day of camp.
How are runners placed in their running groups?
Groups are based on a combination of current weekly mileage and fitness level, season bests, and XC/Distance running experience. A change in groups can be accommodated if staff members leading those groups feel it is needed.

What happens if it rains during camp?
All campers receive their full running program each day weather permitting. In the threat of severe weather, we will adjust our schedule for the outdoor training runs. We have full access to the school's indoor ice rink (no ice) and huge indoor turf facility (80 yards x 50 yards).

Show Less

See More

Questions & Answers
What are some of the evening activities that are planned for the campers?
Fun and exciting after evening activities are an important part of the GMRC experience and are carefully planned by the staff. Evening activities include a talent show, a scavenger hunt, outdoor volleyball games, corn hole, camp dance, ultimate Frisbee, and more.
Does GMRC accommodate special dietary needs?
Campers dine in the cafeteria which offers a variety of different meal options that are sure to accommodate most campers' dietary needs.
In the case that a camper possesses extreme dietary restrictions, please reach out to school's Dining Services to make the proper accommodations.
Are the campers supervised throughout the camp?
Yes, campers are supervised by the coaches and staff. Staff members reside in the same dorms as the campers and provide supervision during instruction, dining times, evening activities, and in the dorm.
All staff members complete criminal and sex offender background checks before working the camp.
Is it possible to add an extra week of camp to extend stay? Is there a weekend stay-over option?
Campers may register for multiple sessions. Weekend stay-overs for in between sessions are available for an additional fee of $175. Campers have the chance for weekend runs and hikes with the staff, have time for laundry and relaxation.
Does GMRC have medical personnel on staff?
GMRC has a certified athletic training on-site and a doctor on-call at all times in case of a training injury or medical ailment/emergency.
Do the dorms have air-conditioning?
Dorms are not air-conditioned. Bring a fan, however, it often gets chilly at night.

Can I come to camp alone or do I have to be a member of a team?
GMRC welcomes individual campers and teams. If you come to camp by yourself, we place you in a dorm room with another single camper, similar in age.
It's a great place to meet new friends who share your enthusiasm for the sport and to have FUN!

How many miles do we run each day?
Athletes will run 1-2x per day, depending on schedule and campers current fitness level, with morning session being a distance run and the afternoon session being either a 2nd run or active recovery/training activity.
Actual distances vary based on runner's current mileage and fitness level.
Does the Health & Release Form need to be signed by a doctor?
Our Health & Release Form does not require a doctor's signature. This form is required to be filled out accurately and completed on-line before arrival at camp.
Camp Reviews
Overall Average Rating
Stars
He was part of the team that won the championship

My daughter, Maddie Gump, had an AMAZING experience at SMRC!! She loved her counselors and made a lot of new friends! She also ran extremely well and won Queen of the Hill on the last day. She said she felt great, supported, and confident. Thank you! You exceeded our expectations!!

— Parent of Attendee from This Camp in 2022

Never a moment I didn't love

Green Mountain was the best week of my summer. The staff members are incredibly knowledgeable about running, hilarious, and friendly. Everyone there was so welcoming, campers and counselors alike. The runs were always in a beautiful setting and paced just right-I pushed myself and definitely grew as a runner, (especially on that lake run!) but it wasn't so fast that I couldn't keep up. Also, I really enjoyed the vast variety of delicious food at the dining hall. There wasn't a moment I didn't love at Green Mountain Running Camp and I will never be able to say enough positive things about my experience. If you're considering this camp, I more than highly recommend it. Like me, you'll be thankful you went.

— Alicia K., Camper 2014

Summer highlight!

Green Mountain Running Camp was definitely the highlight of my summer, and if you are a serious runner you SHOULD come to this camp. You'll not only learn and understand so much more about the sport of running, but you'll also learn and understand more about yourself as a person and find your TRUE identity. It's also very fun and you meet so many friendly and great new people that share the same passion for running as much as you do.

— Thomas G., Camper 2014
Show Less

See more

Reviews
Every bit is worth the price

We do a lot of learning, a lot of running, and have a lot of fun, and somehow the camp manages to bring all three of those elements together for a very productive and fun week. Parents, if your son or daughter is serious about being the best runner that he or she can possibly be, this camp is IT! Every bit of this camp is worth the price..

— Matthew Q., Camper 2014

Improved performance!

Great! I had a great time, met new people who I'm still talking to, and feel so much more experienced and safe going into a new cross country program! They focus on all aspects of running. You don't just go to camp and run, you learn the technique and all that goes with the sport. The GMRC provides focus on the little things that can improve performance. Camp was a great experience! GO!

— Tammy T., Camper 2014

Full immersion!

It is good at incorporating everything to do with running. We run, hear from guest speakers, learn about running, and just get fully immersed in the culture of running. I found the week motivating, with great instruction & instructors- some former Olympians!. Camp got me really pumped up for the season, gave me lots of self confidence. Beautiful runs and fun creek soaks!

— Ryan L., Camper 2014

Challenging and motivating

This was my first overnight camp and my first time away from home for an extended period on my own. I was nervous beforehand, but loved every minute of the camp. The speakers and their testimonies were inspiring, the running was challenging and motivating and the recreational time was fun and memorable. In fact, when I returned home I felt a void and missed the camp and my friends so much. It took me a few days to get back to reality. I can't wait to return next year.

— Deedee A., Camper 2013

Most beautiful scenery

As a serious runner, both years I have gone it has been the best week of my life. You get to be around fun people and really can do whatever you want; it's a completely judgment free camp, it doesn't matter how fast you are. Everything is fun and it is the most beautiful scenery I can imagine, from the morning runs to the breakouts to the afternoon runs and guest speakers there is never anything that I don't look forward to and enjoy.

— Nolan G., Camper 2013

Like a family

Nike Running Camp is a new experience, when you get there everyone is like a family to you. The counselors are so welcoming and are hilarious. Going to camp gives you a new adventure and a new part of running that you can imagine. Creek soaks are great and especially the Lake Run. The breakout sessions aren't boring, you learn so much more about running. I advise you to go the Nike Running camp because it's something you don't want to miss out on.

— Emma T., Camper 2013

Great atmosphere

My team and I have been coming up to camp for a few years, and we're always so excited to be there. Everyone at camp really knows what they're talking about and it's just a great atmosphere to be in - it gets me physically and mentally ready for the rest of the season.

— Mary B., Camper 2013

Can't wait until next year

At Green Mountain Running Camp, I learned to push the limits of my running ability. This camp surrounds you with friendly staff and fellow runners. I was unsure of going, being as this would be my first overnight camp and it was so far away from everything I was used to. I must say, I felt so welcomed by the smiling faces everywhere! The instructors were friendly and patient, and I was happy with my experience with my running group! The camp also had great activities. I enjoyed playing soccer and volleyball with my new friends, plus the activities that you could just watch with fellow campers. All in all, I had a great experience at camp and can't wait until next year! I would highly recommend this camp to any runner. There is something for everyone, and there are many opportunities: both for running and for finding new friends!

— Sheryl Y., Camper 2013

Experience like no other

Green Mountain Running Camp is the best camp that I have ever gone to. Most of my friends think it is boring to just run but the experience at this camp is like no other. There are great activities and things like the lip singing contest and the talent show to entertain you. I feel like it was a taste of being on my own and a taste of the college life.

— Laura L., Camper 2012

Highlight of my summer

Green Mountain Running Camp is a great camp that really helps prepare runners for their upcoming cross country and track seasons. It is located in a beautiful area with wonderful trails that offer a challenge for runners of all skill levels. The counselors and junior counselors all come from very impressive running backgrounds, and answer any and all questions with much expertise. Going into GMRC, I had not run very much, and didn't appreciate the sport as much as I do now. Green Mountain Running Camp really inspired me to train harder, run longer, and have fun while doing so. I am very glad that I went to Green Mountain Running Camp, and recommend it to any 14-18 year old runner; regardless of their skill level. GMRC was one of the highlights of my summer, and I really hope to return next year.

— Sean H., Camper 2012

Makes running fun

I attended the Green Mountain running camp for 3 years and they were the best camp experiences of my life. I feel I have become a much better runner as a result. Everyday was filled with fun activities while still getting in your training. The camp just makes running fun.

— Jack U., Camper 2012

Common love for running

I honestly think GMRC was the best week of my life so far. The information they teach there will help you in ways you didn't even know you needed help. Not to mention the staff is hilarious and fun. GMRC is the perfect atmosphere to train, learn, and have fun while you are surrounded by teammates, friends, coaches and counselors all with a common love of running.

— Brie A., Camper 2012

Would definitely go back

Green Mountain Running Camp was a very fun camp for teammates to bond before the season begins and was a great workout! The runs were very fun especially the creek soaks! I became closer friends with my teammates (seeing as I am a lot younger then them) and I became friends with everyone in my dorm! They were all very nice people and green mountain was such a great social activity and I would definitely go back! The runs were very enjoyable and a great workout! I am in better shape then I was before coming to this camp!

— Tim E., Camper 2011

Everyone shared a passion for running

This camp is for runners of all levels - beginners to elite. Be ready to run this is not a "get in shape camp" The break out sessions provide a great variety different techniques you can apply to your running. I learned a lot on how to improve my form and race technique. It was nice to be in a place where everyone shared the passion of running - that made it easy to make friends. Looking forward to next year!

— Lindsey L., Camper 2011

Helped me mentally prepare for races

GMRC was one of the highlights of my summer. It was not as intimidating as I thought it would be-the staff really knows what they are doing, and how to work with runners of all levels. I also learned a lot in the breakout session such as how to best run up hills and how to mentally prepare for races. I would highly recomend GMRC to anybody planning to run XC.

— Shauna M., Camper 2011

Very informative

Green Mountain Running Camp is my favorite camp I have ever been to. Being around so many people that all love running made the experience so cool. This camp helped me become a much more efficient runner than I was before it. The speakers and counselors were so informative and taught me a lot of helpful things that I will always keep in mind during my running career. Not only did I become a better runner from GMRC, I also made a lot of new friends that made everything even more fun!

— Elaine P., Camper 2011

Absolutely amazing

This camp is absolutely amazing. I would recommend it to anyone who wants to improve their running and who wants to meet other runners who can inspire them to work harder and love the sport even more.

— Josh Z., Camper 2011

Thank you!

From Camper: Thank you for a great week! I really enjoyed the video contest, really hope you continue that. From Mom: Thank you for having Eloise check in with the trainer when we checked in. Eloise had recently been sick, and speaking with Rachel was very reassuring for both of us.

— Eloise and Emily, Camper and Parent 2017

Educational experience

August 6, 2022: Our son came back with an understanding about the depth of knowledge needed to move forward in cross country and reach the next level.

— Parent

Great camaraderie

August 10, 2019: Very positive overall experience; top-notch coaching; high level runners helped Jack improve; drills and AP courses; great camaraderie!

— Bill A. Parent

I LOVE CAMP!​

August 5, 2018: I met such great people and helped me grow not only as an athlete but as a person. The beautiful runs, Nike prom, new friends, and night activities were my favorites! I LOVE CAMP!

— Grace O. Camper

She learned a lot about injury prevention

August 12, 2018: She loved the options for the break out sessions, enjoyed the variety of runs and workouts, loved all the food, and felt she had just enough downtime. She LOVED this camp. She won the talent show and the camp gave her so much free swag she was so excited. She learned a lot about injury prevention so she can listen to her body and know when to back off. She loved the variety of the workouts and the ways the camp made it fun. She would definitely attend next year.

— Jeff T. Parent

Great, great coaches

August 30, 2018: Storrs Pond run, fun games & activities were all great. He loved it and gained dorm life experience as an added bonus to all the running & great, great coaches!

— Trish B. Parent

We'll be back

August 5, 2018: My child loved meeting new people who shared a passion for running, running on challenging and demanding terrain with more hills, learning about all the different things you can do to become a better runner, getting motivated for the season, hearing other people's experiences, and more. The food and night activities were also highlights.

— Liz, T. Parent

Keep doing what you're doing.

August 4, 2018: It helped my son not only become a smarter runner, but a confident person.This camp helped my son become a more social individual .First thing that came out of his mouth was,"can i please go back next year."

— Pete H. Parent

Extremely Enjoyable

The recreational activities were extremely enjoyable each night. The junior counselors were very kind and helpful, as well as the experienced coaches. Meals were very good. Breakouts were very interesting.

— Dan W., Parent 2017

Well Organized and Informational

The camp was overall very well organized and the information discussed was all insightful. The kids and coaches were all great and it was great to make some new friends.

— Sarah M., Camper 2017

Great coaches

August 6, 2022: I really enjoyed how wonderful the coaches and counselors were. The hills really made my legs stronger. They gave me plenty of time to run the distance I wanted. Also they taught the proper form of dynamic exercises which I had no idea I was doing wrong. Also the scavenger hunt was a lot of fun. It was a great experience.

— Camper

Thank You!

Overall it was a very positive experience, and that she wants to return next summer really says it all! Thank you for making it such a good experience.

— Maria M., Parent 2017

I love this camp

I loved getting to the camp and realizing that everyone around me loved running as much as I do. The exciting and peppy environment made even getting up early for a pre-breakfast run enjoyable!! I also liked our night activities like the scavenger hunt, relays, and, of course, Nike Prom! The entire staff was amazing and I really appreciated all of their never-ending knowledge and enthusiasm, and the amazing food topped it all off!!

— Emily W., Camper 2017

Motivated

I believe that what my daughter enjoyed the most was being around people who loved running! That positive feeling has carried over into her high school XC season. The motivational speakers and stories, break out sessions, etc., she really enjoyed and were very helpful. Liked meeting new people, runners and coaches alike - she is ready to go back next summer.

— Maria M., Parent 2017

XC Success!

I just wanted to let you know how much I appreciated the program you put together this past summer, not only for the coaches, but also for the kids. You've helped create a program that really works to teach and empower all its participants! As for our results this season. We won the Maine Independent School Championship and went on to win New England's (NEPSTA Division IV) for the 2nd time in four years (we've podiumed all four and this bookended championships for my seniors). Thanks in part to your help and teaching over the summer, all our runners peaked perfectly and we had great performances from top to bottom! My runners placed 3, 20, 31, 32, 33, 34, and 35 out of a field of more than 200 with 37 schools being represented (the kids were ready and ran a great strategic race). On our girl's side, we placed 3 runners in the top 20! The success continued all the way down the JV roster as well.

— Adam L., Coach at Coaches Workshop

Highly Recommended!

I would highly recommend Green Mountain Running Camp. With its beautiful setting, competent staff, high level of instruction, and balance of work and fun, it was a perfect camp for both of my boys. They are looking forward to doing it again next summer and staying longer!

— Jan E. Parent 2015

Exceptional Experience

Green Mountain Running Camp was an exceptional experience. You are able to connect with runners from all around the country and globe while running through the strenuous yet beautiful scenery of New Hampshire. I highly recommend this camp for anyone looking to become a stronger and smarter runner. The speakers and breakouts I thought gave excellent insight to every aspect of running that I will be able to use and interpret throughout my running career. At Green Mountain Running Camp everyone really does smile for miles. I look forward to coming back to the camp next year in hopes for another wonderful running experience.

— Paul O., Camper 2015

Great experience for camper coming by themselves

I came to camp with a little bit of apprehensiveness and nervousness. I knew I wasn't going to be the best runner at camp. My only experience running competitively was during 5th and 6th grade in middle school. I also knew that I am someone who does not say much in social settings, so I was nervous about finding kids to hang out with that I had never met before. However, after the first few hours at camp, these fears vanished. I met a lot of awesome people, counselors and campers alike. I felt immediately welcomed into the "Nike family," (what everyone began referring to the entirety of the camp as). I was put in a group with about 10 other campers who all ran similar times. We were able to challenge each other in a healthy and fun setting throughout the whole week. I also felt embraced by a group of four other boys, and we all became tightly knit over the course of the week. I loved my experience so much, I plan on signing up for two weeks next summer.

— Amanda G., Camper 2015

null

My favorite Breakout session was the Olympic experience with Andy Wheating. I always wonder what it was like to compete in the Olympics. He showed that it was amazing and he enjoyed every second of it. I hope I can compete in the Olympics to one day

— Austin W., Camper 2015

Fun extra activites

This was my third year at camp and the recreational activities this year were by far the best out of all my trips. They were super fun to watch and to participate in. They were extremely funny and entertaining.

— Oren M., Camper 2015
SECURE YOUR SPOT – CAMPS SELL OUT!
Last year over 650 Sports Camps sold out, leaving 7,000+ campers on the waitlist. Due to high demand, early registration for our first-come-first-serve camps is strongly recommended.
Camp Dates & Prices
This program has concluded for the season.
Please Join our Priority List to be notified when this program is available for registration.