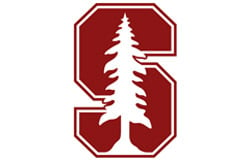 Nike XC Camp of Champions Stanford University
Nike XC Camp of Champions Stanford University
2

Reviews
Average Rating
Stars
Join us at Stanford's Camp of Champions!
2024 Dates Announced!

The Nike Cross Country Camp at Stanford University is called the "Camp of Champions" for good reason - Stanford enjoys international recognition for its ability to turn talented young athletes into world-class runners.
The Camp of Champions offers campers the rare opportunity to experience first hand, the life of a Stanford student-athlete. Runners are placed in small compatible groups based on weekly mileage, current fitness, ability, and XC experience. Each running group is assigned an experienced counselor, for specialized training and individual attention. Instruction is given by Stanford coaches & staff.
Click here for more information on the Track and Field camp.
Our camps are open to any and all entrants, ages: 12-18
Any athlete who has sufficient preparatory education to be academically eligible to enter college in the fall following the camp date will not be permitted to attend the camp.
Drugs, alcohol and smoking are strictly prohibited and constitute grounds for immediate dismissal from camp.
Updated April 6, 2023: COVID Guidelines: You are required to attest to the following when registering your child for a camp or clinic at Stanford University:
I attest the camp participant will be tested for COVID-19 (rapid tests accepted) within 24 hours of the start of the program and show proof of a negative test result to the camp director on the first day of the program prior to the start of the program.
If the camp participant cannot provide proof of a negative test result upon arrival, then I allow the camp staff to conduct a rapid test on site and confirm a negative test result.
I understand that camp staff can perform testing of symptomatic campers and reserve the right to screen all participants for COVID-19.
I understand that if the camp participant tests positive for COVID-19 while at camp, they will need to leave immediately.
I understand that failure to comply with the stated policy results in my child not being able to participate in the camp or clinic. In addition, I understand that failure to comply with the stated policy does not result in a refund of any camp fees paid.
Highlights Include
Specific Training for all levels/abilities
Knowledgeable & Inspiring Guest Speakers
Nike Running Camp T-shirt
Open to Ages 12-18
Camp Coaches
Director

J.J. Clark

.J. Clark was named Stanford's Franklin P. Johnson Director of Track and Field on July 25, 2019. Clark oversees Stanford's track and field and cross country programs.He arrived after serving as the head coach of the women's cross country and track and field programs at Connecticut for the previous five seasons.Clark also served as the head coach and Director of Track and Field/Cross Country at Tennessee from 2001-14, leading the Lady Vols to NCAA indoor championships in 2005 and 2009. Clark was also an assistant coach for the 2008 Olympic team and has coached two USA World Championship teams.

View J.J.'s Bio

⟩

Staff Coach

Ricardo Santos

Ricardo Santos came to Stanford in August of 2019 and was named an assistance coach for the distance programs by J.J. Clark, the Franklin P. Johnson Director of Track and Field.In his first Stanford cross country season, the Cardinal women were third and the men sixth at the NCAA Championships. Alex Ostberg, Alek Parsons, and Steven Fahy earned All-America honors for the men, as did Ella Donaghu, Jessica Lawson, and Fiona O'Keeffe for the women.

View Ricardo's Bio

⟩

Assistant Coach

Addy Royal

Addy Royal is in her first season as an assistant coach working with the men's and women's distance programs. Royal was a volunteer assistant coach as Stanford swept the 2020-21 Pac-12 men's and women's cross country titles. Stanford also was the only school to place both teams among the top five at the NCAA Cross Country Championships.

View Addy's Bio

⟩
Camp Details
SECURE YOUR SPOT!
You can expect a high demand on these first-come-first-serve camper spots, so please be sure to register early.
Training and instruction are provided in breakout sessions led by the Stanford Camp Counselor Staff, including current Stanford coaches and student-athletes. The camp also employs counselors from other collegiate institutions, providing campers with a broad range of insight and experience from coaches and athletes from around the country. The week will also include speakers and panel discussions with counselor staff including topics such as training, competition, balance, motivation, sleep and nutrition.

Campers engage with Stanford's impressive coaching staff that consistently produces NCAA All-Americans, National Champions, and Olympians. The camp counselors include current and former Stanford distance athletes who work with campers in small groups and offer their advice on training and racing as elite student-athletes.
A representative from the Stanford admissions office attends a session dedicated to the college recruiting process, offering valuable advice to campers.

Early pick-up requests must include contact information for the parent/guardian of the camper, a signature approving the early departure, as well as the method of pick up (e.g., parent/relative will pick up, Uber, car service, etc.).


2024 OVERVIEW
Dates:

July 8 - 11, 2024
July 15 - 18, 2024

Ages: 12-18
Gender: Co-ed
Camp type: Day, Half-Day
Schedule: Monday-Thursday, 9:00 AM-3:00 PM (Full Day); 9:00 AM-12:00 PM (Half-Day)
Check-in: 15 minutes prior to camp start time
Location: Cobb Track & Angell Field- Stanford University
Lunch: Campers should bring their own lunch and snacks
On-campus Dining Suggestions (Campers MUST be accompanied by a parent/guardian):
641 Campus Dr, Stanford, CA, United States, California


Stanford Graduate School of Business (GSB) | Dinning


655 Knight Way Stanford, CA 94305
https://www.gsb.stanford.edu/visit/dining
PARKING:
Please find Stanford University's Visitor Parking Information here.
You can view Stanford University's Parking Map here. The parking zone closest to Cobb Track & Angell Field is at the Track House Parking Lot adjacent to the track and next to the Stanford Athletics Shop.

PREPARE FOR CAMP:
Please make sure you have your proof of a negative COVID test taken within 24 hours prior to the start of camp (PCR, Rapid, and home tests accepted).
Remember to complete your USSC Health & Release forms, which will be sent via email 3 weeks prior to the start of camp. All health forms must be completed and submitted online prior to camp check-in.
*Note: If you are registered for a Nike Stanford Cross Country or Track & Field Camp, you cannot view your enrollment in the USSC Customer Portal. Please wait for your Camp Information Landing Page email to be sent to you approximately 3-4 weeks prior to the camp start for more information and the USSC online Health & Release forms.
All necessary camp information is on this page. If there are any imperative changes prior to camp start, registered campers will be notified via email and this webpage will be updated!
INSTRUCTION, EQUIPMENT & FACILITY
Ratio: 1:10 staff to camper ratio
Grouped by: age, ability and event
Evaluation: by coaching staff
Equipment Needed: Campers should bring at least one pair of broken in running shoes. Event shoes/spikes are recommended but not required. Please be sure to properly mark your equipment, so that it can be easily identified.
Facility: Stanford University, local roads and trails
EVENTS OFFERED

Cross Country/Distance Running
CHECKLIST OF THINGS TO BRING:
Below is a suggested list of clothes, equipment and personal items. US Sports Camps is NOT responsible for lost or stolen articles or money.
ALL CAMPERS:
Extra Athletic clothing
1-2 pairs of broken in running shoes/ event spikes
Non-running shoes
Water bottle
Sunblock
Packed lunch and snacks
Small gym bag/backpack
TRANSPORTATION
Transportation is not provided. Campers are responsible for getting to and from camp on their own. There is no supervision before or after camp hours so please make arrangements to pick up your child on time.
MEDICAL PROTOCOL
Most camps have an athletic trainer on-site to help with illness or injury. In case of an emergency, campers will be transported to the nearest hospital.
COMPANY POLICIES
Please note Stanford University's cancellation policy: For any cancellation prior to 14 days from the camp start date, a refund will be issued to the payment method on file, less the $100 cancellation fee. For any cancellation within the 14-day period prior to the camp start date, no refund or credit voucher will be issued. Credit vouchers are not redeemable at any Stanford University camp.
For information regarding all other company policies, please visit USSC Policies.
NIKE CROSS COUNTRY CAMP FAQ
For general questions about our Cros Country camps please see our FAQ page.

Show Less

See More

Camp Details
Sample Daily Schedule
8:45 am

Camper Drop Off/Check In

9:00 am

Depart for Morning Run

10:15 am

Stretching + Active Recovery

10:45 am

Guest Speaker

11:45 am

Morning Recap

12:00 pm

Lunch (Bring Own Lunch)

1:00 pm

2nd Run, Drills, Strides

2:45 pm

Meet in Counselor Groups for Recap and Check Out

3:00 pm

Camper Pick Up & Departure
The beautiful Stanford campus and hills surrounding the University offer cross country runners miles of challenging and pristine trails.
Campers train at the Cobb Track and Angell Field as well as participate in choreographed runs through the beautiful Stanford campus. Campers may also be bused to nearby Huddart Park for longer distance runs. The forested slopes and steep cool canyons provide campers with a picturesque and challenging terrain.

Camp Questions & Answers
I have a credit/voucher from another US Sports Camp. Can I use it for the Stanford XC Camp of Champions?
No. Unfortunately, credits/vouchers from all other US Sports Camps cannot be applied to any camp at Stanford University.
What is the cancellation policy?
Please note the unique cancellation policy for the Stanford Camp of Champions:
All campers must cancel their registration at least 14 days prior to the start of camp to receive a full refund less a $100 cancellation fee. Any cancellations within the 14-day period leading up to camp do not receive any refund. Credit vouchers are not issued for cancellation, and credit vouchers are not redeemable at any Stanford University camp.
What is the difference between track and field and cross country camp?
Stanford Track and Field/Cross Country Camp operates as two camps in one and offers the best of both worlds for any budding athlete! While we meet together for check in, meals, and guest speakers, we will separate cross country and track and field campers for all of our "training" sessions. Cross Country includes longer mileage runs and some track workouts. Cross Country also does two off-campus, longer distance runs that will take place on local trails and jogging paths. Track and Field offers workouts/training in the following disciplines: sprints/hurdles, jumps (pole vault, high jump and horizontal jumps), and throws (shot put, discus, hammer, javelin).

Show Less

See More

Questions & Answers
I run the 800-meters, which camp should I register for?
Great question! Cross Country Camp features more distance-based training, with athletes running approximately 3-8 miles per session. The sprints group will focus more on drills, form, block starts, and shorter-distance, speed-based workouts. If you are unsure of which group you belong, please speak to your counselor and we will ensure that you have the BEST POSSIBLE training experience.

Will a campus tour or admissions information be included for interested campers?
No. Campus tours or admissions discussions will not be conducted as part of Stanford Track and Field/Cross Country Camp. Campers interested in a campus tour should visit the Stanford Visitors' Center website for more information - http://visit.stanford.edu/basics/visitor_center.html. Please note: Tours should be scheduled AFTER camp has concluded. Campers will not be released to participate in any outside activities during the duration of camp.

I am interested in running in college - Will there be information about this process provided to campers?
Stanford Track and Field/Cross Country Camp will feature both coach and student-athlete panel discussions. Campers will have the opportunity to submit questions to be answered during the discussions. Our coaching staff features both coaches and current student athletes from all levels of collegiate track and field (Division I, Division II, Division III, NAIA, etc.), and we are confident we can offer a broad insight to all athletes interested in competing at the next level.
Does the Health & Release Form need to be signed by a doctor?
Our Health & Release Form does not require a doctor's signature. This form is required to be completed online, accurately, signed by the parent (guardian), and submitted before the 1st day of camp.

Can I come to camp alone or do I have to be a member of a team?
We welcome individual campers and teams. It's a great place to meet new friends who share your enthusiasm for the sport and to have FUN!
How many miles do we run each day?
In order to keep up with the general rigor of runs/workouts, we recommend that athletes are able to run AT LEAST three miles consecutively before attending cross country camp.
Cross country campers will run between three and eight miles per session, with up to two sessions a day. A typical day includes a longer distance run during the morning session, and a workout/track session (fartlek, interval training, hill repeats, etc.) in the afternoon. Distances and paces for each session will be based on runner mileage and ability.
How are runners placed in their running groups?
The staff will determine running groups based upon age, experience, and weekly mileage. We will start most runs in groups based on mileage for the day (e.g. 4-mile group, 6-mile group, etc.). Track workouts will be based on prescribed paces.
Does this camp have medical personnel on staff?
We have a certified athletic training on-site and a doctor on-call at all times in case of a training injury or medical ailment/emergency. If you have a medical issue that may affect your performance or participation in certain activities while at camp, please be prepared to speak to the athletic training staff at check in.
Are the campers supervised throughout the camp?
Yes, campers are supervised by the coaches and staff. All staff members complete criminal and sex offender background checks before working the camp.
Are meals provided?
No, campers should bring their own lunch/snack.
Camp Reviews
Overall Average Rating
Stars
August 4, 2023: Professional coaches that were distinguished in their sport

— Anonymous

Thank you for a fun week!

The overall experience, from the training to social aspects, were fun. To many fun things to choose just one highlight.

— Parent of Attendee from a Similar Camp in 2022
SECURE YOUR SPOT – CAMPS SELL OUT!
Last year over 650 Sports Camps sold out, leaving 7,000+ campers on the waitlist. Due to high demand, early registration for our first-come-first-serve camps is strongly recommended.
Camp Dates & Prices
* Pricing is subject to change based on availability. Enroll today to secure current rates.
* Pricing is subject to change based on availability. Enroll today to secure current rates.