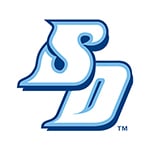 Nike Cross Country Camp University of San Diego
Nike Cross Country Camp University of San Diego
23

Reviews
Average Rating
Stars
Run | Body | Spirit
2024 Dates Coming Soon. Join Priority List!
Join us for an informative, challenging, and fun week at the University of San Diego with Head Coach Will Guarino.
Campers are placed in training groups based on their age, current weekly mileage and fitness level. Campers are shuttled off-campus to various running trails in beautiful, sunny San Diego, including a trip to the gorgeous Mission Bay.
The 2023 Nike XC Camp at University of San Diego has two overnight camp sessions for middle and high school XC runners to choose from: 11-14 June and/or 16-19 July.

Highlights Include
Off-Campus Trail Running
Fun and Educational Activities
Guest Speakers
Low Camper to Staff Ratio
Nike Running Camp T-Shirt
Camp Coaches
Camp Director

Will Guarino

Will Guarino is in his 15th year with the Toreros. He is the Head Coach for Men's and Women's Cross Country and the Women's Track team.

View Will's Bio & Cross Country Tips

⟩
Camp Details
SECURE YOUR SPOT!

You can expect a high demand on these first-come-first-serve camper spots, so please be sure to register early.
The Nike Cross Country Camp at the University of San Diego instructs runners on the basic elements of team building, learning how to inspire others, while reaching their own and their team's full potential. The camp teaches principles of team management/ team building, conflict resolution, communication skills, and identifying ways to contribute to furthering a positive team culture.
Coach Guarino instructs during break-out sessions and interactive discussions which take place on campus.
Runners travel to nearby beaches, the San Diego Bay, San Diego's historical sites, and also San Diego's own Balboa Park. Training sessions are for the driven leader, lover of the outdoors and interested in making a significant contribution to their team.
This running camp is for the active endurance athlete interested in building their leadership skills.


2024 OVERVIEW
Dates:
Age Group:
Gender: Co-ed
Camp Type: Overnight
Check-in: Sunday, 10:00 AM - 11:00 AM
Check-out: Wednesday, 11:00 AM. Breakfast is the last meal on Wednesday
Meals: All meals are provided at the on-campus dining facility.
All Campers should arrive at camp, prepared to run on Sunday, the 1st day of camp.
PREPARE FOR CAMP: COMPLETE YOUR PRE-CAMP CHECKLIST
To view your customer account, complete your mandatory forms, pay balance dues, and review important camp information, visit Pre-Camp Checklist.
All necessary camp information is on this page. If there are any imperative changes prior to camp start, registered campers will be notified via email and this webpage will be updated!
HOUSING
Dorm: Assigned at check in
Campers Per Room: 2
Roommates: Guaranteed if requested 14 days prior to camp
Bathrooms: Shared on floor
Linens: Not provided
Air Conditioning: Yes
Key Deposit: $40 check made payable to US Sports Camps
Staff members reside in campers' quarters and participate in all activities.
WHAT'S INCLUDED IN THE FEES:
Overnight Campers: Features several instructional sessions per day, three hot meals, and lodging in residence halls. An evening recreation program is also included.
INSTRUCTION, EQUIPMENT & FACILITY
Ratio: 1:10 staff to camper ratio
Grouped by: age and ability
Evaluation: by coaching staff
Equipment: Campers should bring at least two pairs of broken in running shoes. Spikes/racing flats are optional. Please be sure to properly mark your equipment, so that it can be easily identified.
Facility: University of San Diego, local roads and trails
CHECKLIST OF THINGS TO BRING:
Below is a suggested list of clothes, equipment and personal items. US Sports Camps is NOT responsible for lost or stolen articles or money.
ALL CAMPERS:
Athletic clothing
1-2 pairs of broken in running shoes/ event spikes
Non-running shoes
Water bottle
Sunblock
Comfortable non-running clothing
Underwear and socks
Pajamas/sleepwear
Flip flops
Toiletries
Personal items & medications
Washcloth and bath towel
Alarm clock
Swimsuit and towel
Flip-flops
Pen and paper for notes during guest speakers
Cell phone (if you have one)
Fan (optional)
Pillow, pillowcase, bed sheets, comforter or sleeping bag (linens are NOT provided)
Extra spending money (suggested $40)
Laundry detergent
TRANSPORTATION
Transportation is not provided. Campers are responsible for getting to and from camp on their own. There is no supervision before or after camp hours so please make arrangements to pick up your child on time.
MEDICAL PROTOCOL
Most camps have an athletic trainer on-site to help with illness or injury. In case of an emergency, campers will be transported to the nearest hospital.
COMPANY POLICIES
For information regarding our cancellation policy and all other company policies, please visit USSC Policies.
NIKE CROSS COUNTRY CAMP FAQ
For general questions about our Cross Country camps please see our FAQ page.

Show Less

See More

Camp Details
Sample Daily Schedule
7:15am

Wake Up

8:00am

Morning Run

8:45am

Stretching

9:00am

Breakfast

10:30am

Guest Speaker - Education Session

12:00pm

Lunch

1:00pm

Free Time

2:00pm

Guest Speaker and/or Activities

3:15pm

Supplementary Session

3:45pm

Pool or 2nd Run

5:30pm

Dinner

7:30pm

Evening Activities

10:00pm

In rooms, lights out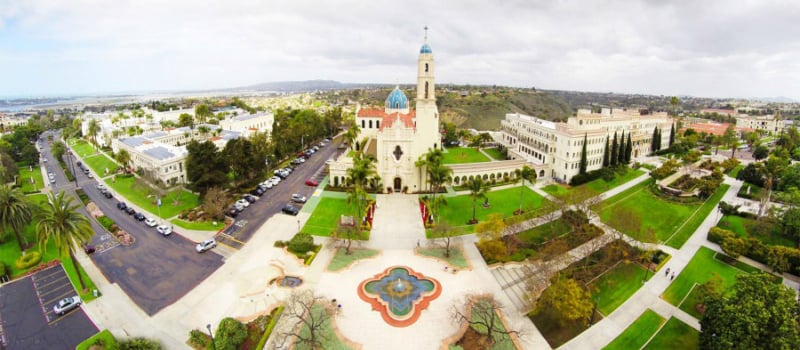 Perched above Mission Bay and the Pacific Ocean, the University of San Diego is one of the most beautiful campuses in the country, and a fantastic location for camp. Campers stay in the USD dorms, getting a taste for college life in this friendly and welcoming university campus. USD is located just off of the I-5, six miles north of the San Diego Airport and downtown San Diego.
Camp Questions & Answers
Can I come to camp alone or do I have to be a member of a team?
We welcome individual campers and teams. If you come to camp by yourself, we place you in a dorm room with another single camper, similar in age. It's a great place to meet new friends who share your enthusiasm for the sport and to have FUN!
How are runners placed in their training groups?
Training groups are based on a combination of current/recent weekly mileage and fitness level, season & personal best(s), and home geographical location. A change in groups can be accommodated if staff members leading those groups feel it is needed.
How many miles do we run each day?
Athletes will run 1-2x per day, depending on schedule and campers current fitness level, with morning session being a distance run and the afternoon session being either a 2nd run or active recovery/training activity.
Actual distances vary based on runner's current mileage and fitness level.
Show Less

See More

Questions & Answers
How many campers are placed in a dorm and do you accommodate roommate requests?
When you register for the camp, you have an option to submit a roommate request. If you would like to add a roommate request after registering for a camp, please feel free to give us a call or send us an email.
We accommodate all roommate requests, made before 2 weeks before the start of camp. Campers who do not submit a roommate request will be placed in a dorm with other runners, similar age and same gender.
Are the campers supervised throughout the camp?
Yes, campers are supervised by the coaches and staff. Staff members reside in the same dorms as the campers and provide supervision during instruction, dining times, evening activities, and in the dorm.
All staff members complete criminal and sex offender background checks before working the camp.
Can you accommodate special dietary needs?
Campers dine in the school cafeteria which offers a variety of different meal options that are sure to accommodate most campers' dietary needs.
In the case that a camper possesses extreme dietary restrictions, please reach out to school's Dining Services to make the proper accommodations.
Does the Health & Release Form need to be signed by a doctor?
Our Health & Release Form does not require a doctor's signature. This online form is required to be filled out accurately, signed by the parent (guardian), and completed online prior to camp arrival.
Camp Reviews
Overall Average Rating
Stars
He gained a better understanding of the basic fundamentals.

Coaches, meeting other campers, running in a challenging, gorgeous place

— Parent of Attendee from a Similar Camp in 2022

Will Return!

Outstanding camp! Looking forward to next year!!

— Jack M., Parent 2017

Great training

This was my first experience going to a running camp since I just joined the sport in fall of 2013. In addition to all the great training, the overall camp experience was excellent. The coaches were all great and it was a lot of fun!

— Ella M., Camper 2014
Show Less

See more

Reviews
Fantastic coaching

My son loved the cross-country camp! He learned a lot about running and had a super time! The coach was fantastic and planned such fun runs and activities! Very glad we did it!

— Paul D., Parent

Expected more

I expected more individual attention. Video running style & critique, for example.

— Leroy E., Camper 2016

Would recommend to anyone

I was really happy this Running Camp took place at University of San Diego. Not too far away from home and where the whether is great! My son had the experience of being away from home for the first time and at the same time a view of living in the dorms like a college student. The experience was great and would recommend to anyone that is interested in a running camp.

— Charlie H., Parent

Loved the experience

We were SO impressed with the running camp's itinerary. Filled with fun runs around Balboa Park, Coronado Island & Torrey Pines. My son's favorites were the tough workouts, making new friendships, playing soccer and having a bonfire on the beach! He loved the experience & wants to come back next year!

— Alan W., Parent

Made me more passionate about running

Going to the Nike Cross Country Camp in San Diego was a super fun and informational experience. I had so much fun being with other runners who shared the same love for running. I also learned so much about running philosophy, which made me even more passionate about running. I love running and if you do you should definitely come to this camp!

— Wyatt P., Camper

Great preparation for growth

I just wanted to share my daughters successes from her first season of high school Cross Country. She placed 5th and led her team to its first ever appearance at the California State Meet. Her time at your camp this past summer had a very positive influence on her, helping her prepare the rigors of her very competitive season. Many thanks! She has grown in so many areas of the sport because of it.

— Jason N., Parent 2016

Great Experience!

The camp at USD was a great experience and gave a snap shot of what college life can be like for a runner. It was very educational and most of all great at building relationships with other athletes. The leadership portion is going to help me this HS season become a better leader on my squad.

— Isolde E., Camper 2016

Highly recommend

I had a blast running with the some of the USD atheletes and learning so much about running, nutrition and help with school. I would recommend this camp to every runner I know!

— Logan A., Camper 2016

Perfect blend of training, teaching, and lots of fun!

The running camp at USD is amazing. This was our second year in a row and Coach Guarino not only remembered our camper, but enthusiastically greeted him by name as he was walking up to check in. This camp is friendly, intense, fun, and well organized. It's the perfect blend of training, teaching, and lots of fun in beautiful San Diego. We will definitely be back next year!

— Mark S., Parent 2017

null

5-STARS! FUN and Growth. I totally endorse this camp! My son participated in it during the summer of 2023 for the first time, and he had an absolute blast while gaining valuable knowledge. The experience left him feeling confident, energized, and well-prepared for his XC season. The campus itself is stunning, with excellent and secure facilities. What truly sets this camp apart is the unwavering dedication of the coaching staff to the well-being, safety, and development of their athletes. Not only did my son have a lot of fun, but he also made lasting friendships, and he's already looking forward to returning next summer.

— Parent, Allyson

She will be back next year

July 12, 2018: The camp was amazing and she will be back next year. Love the long runs and friends made.

— Milissa S. Parent

Always wanted to come back

July 18, 2018: Loved the experience! 2018 was Frankie's third time at camp. Always wanted to come back.

— Thomas L. Parent

My only regret is not finding this camp years ago

Isabel was so happy and excited she talked the whole 2 hour long ride home. She's been running at the varsity level on her cross country team since Freshman year and went into this camp thinking it would be just like practice. She was pleasantly surprised how different Coach Will ran his program. My only regret is not finding this camp years ago. Thank you

— Irene S. Parent

Coach Gaurino is amazing

June 20, 2019: They loved the staff, especially Coach Guarino. They couldn't stop talking about how wonderful he is. My daughter, in particular - who is a rising senior and had a lot of questions about pursuing running in college - was astounded by how much time he spent speaking with her. Their fellow campers came a close second.

— Sean M. Parent

Outstanding Experience Summer 2021

Camp was an outstanding experience! Not only did my daughter learn a multitude of things about her sport and her ability, she left with an intense hope and determination to succeed!

— Harper B, Parent

welcoming and exciting camp atmosphere

My daughter loved running on the beach, coaches amazing running lectures and the overall welcoming and exciting feeling the camp provided.

— Fiona A, Parent

Beautiful location!

2022: My child loved running all over San Diego and the involvement of the coach and college kids helping. She had fun and met some great people.

— Parent

Amazing Director

2022: The USD coach presence and actual engagement was everything for this camp. I appreciated the advice given to my son and also having alumni there who ran with USD was powerful.

— Parent

null

Hands down, coach Will is the most dedicated coach out there. The care, the guidance, the knowledge and the empowerment he delivers to the kids is worth 10x the price of this camp.

— Parent

null

A great experience to be trained by a college coach and receive knowledge of what to do to get to that level

— Camper
SECURE YOUR SPOT – CAMPS SELL OUT!
Last year over 650 Sports Camps sold out, leaving 7,000+ campers on the waitlist. Due to high demand, early registration for our first-come-first-serve camps is strongly recommended.
Camp Dates & Prices
This program has concluded for the season.
Please Join our Priority List to be notified when this program is available for registration.