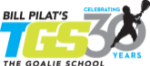 Bill Pilat's The Goalie School in Colorado For Boys
Bill Pilat's The Goalie School in Colorado For Boys
11

Reviews
Average Rating
Stars
The Best Goalie Camp in the country!
The Biggest Goalie Camp comes to Colorado! All lacrosse goalies will receive top coaching from Bill Pilat and his carefully selected staff. The Colorado session of The Goalie School is held on the beautiful campus of Colorado Academy, in Denver, CO.
Once again, Coach Pilat has put together the most innovative curriculum for goalies wishing to improve their skills. Individual analysis, extensive videotaping of each goalie and new methods of teaching techniques and footwork are all elements of the Goalie School. Campers from Utah, New Mexico, Wyoming, Nebraska and Kansas can now attend one of the best lacrosse camps in the country.
Highlights Include
Great instructional staff to work with all goalies
4 to 1 Camper to Staff ratio; the best ratio in lacrosse camps
Programs with a strength and agility coach
Fun and exciting goalie games
Coaches talks and demonstrations
Camp Coaches
Camp Director

Bill Pilat

Entering his 31st season at the helm of the Roanoke College program, Bill Pilat has 341 career wins and his 70% win percentage is also the best in the history of the ODAC.

View Bill Pilat's Bio & Lacrosse Tips

⟩
Camp Details
SECURE YOUR SPOT!
You can expect a high demand on these first-come-first-serve camper spots, so please be sure to register early. This summer, The Goalie School is offering one session of day camp at Colorado Academy. Come see why this goalie camp is filled before any other goalie camp in the country.

2023 OVERVIEW
Dates: July 24-26
Age Group: 10-18
Gender: Boys
Camp Type: Day Camp

Schedule: Monday 10:00am-3:30pm, Tuesday 9:00am-3:30pm & Wednesday 9:00am-2:30pm
Check-in: Check-in Monday between 10:00-11:00am at Lot D between Intramural Fields.
Lunch: Lunch is provided each day. All campers should bring a filled water bottle each day.

Program: The Goalie School programs carefully selected staff offer 3 day programs of intense instruction and drills to improve performance of the goaltender. This Camp gives campers a chance to work individually with some of the best Goalie Coaches in the country for three intense days. This Goalie School program includes special one on one instruction and evaluation, programs with a strength and agility coach, fun and exciting goalie games, coaches talks and demonstrations and a great instructional staff to work with all goalies.
CAMP ADDRESS
Colorado Academy
3800 S Pierce St
Denver, CO 80235

Click Here for Directions
CAMP CHECK-IN
Monday, July 24th
Check-in Monday between 10:00-11:00am at Lot D between Intramural Fields.
CAMP CHECK-OUT
Wednesday, July 26th
There will be a brief closing ceremony at 2:00pm. Departure is 2:30pm at Lot D between Intramural Fields.
MEALS
Lunch is provided each day. All campers should bring a filled water bottle each day.
WHAT'S INCLUDED IN THE FEE?
Instruction: Morning and afternoon training sessions
Supervision: Campers are supervised by staff during camp hours.
Reversible Jersey & Prizes: Campers at multi-day camps will receive a TGS Lacrosse Camps Reversible Jersey and prizes.
INSTRUCTION, EQUIPMENT & FACILITY
Ratio: 1:10 staff-to-camper ratio
Groupings: Campers are grouped by age, ability, and experience.
Equipment Needed: Please bring your cleats, protective goggles & mouthpiece, lacrosse stick(s), helmet and pads (Goalies)
Facility: Intramural Fields
Medical Protocol: Most camps have an athletic trainer on-site to help with illness or injury. In case of an emergency, campers will be transported to the nearest hospital.
CAMP STORE
We will have a special "Goalie School Store" at camp. Official TGS clothing and hats along with stringing components and training devices will be available. Pizza will be available for purchase in the evening for a snack. Cash Only.
GOALIE GEAR
Check twice and don't forget any gear or pads! Please have the following with you at a camp:
Goalie chest protector
Cup
Throat guard – make sure it is attached to helmet
Helmet
Gloves
CELL PHONES
Campers NEED TO BRING their cell phone because we will film each camper using their own phone! This way, they have a video of themselves to bring home and keep to use right away! Make sure phone has enough storage for a 7 minute video to be added. If camper does not have a cell phone it is not a problem, our staff will film the goalies and email it to them.
PREPARE FOR CAMP: COMPLETE YOUR PRE-CAMP CHECKLIST

To view your customer account, complete your mandatory forms, pay balance dues, and review important camp information, visit Pre-Camp Checklist. All necessary camp information is on this page. If there are any imperative changes prior to camp start, registered campers will be notified via email and this webpage will be updated!

CHECKLIST OF THINGS TO BRING
Below is a suggested list of clothes, equipment, and personal items. US Sports Camps is NOT responsible for lost or stolen articles or money.

Items:

Cleats
Athletic Socks
Helmet and Mouthpiece
Lacrosse Stick, Gloves, Pads
Water bottle
Sunscreen
Hat or Visor
COVID PPE (as required by state/local guidelines)
Signed Heath & Release forms and waivers (forms completed online do not need to be printed and turned in at camp)
TRANSPORTATION
Transportation is not provided. Campers are responsible for getting to and from camp on their own. There is no supervision before or after camp hours so please make arrangements to pick up your child on time.
COMPANY POLICIES
For information regarding our cancellation policy and all other company policies, please visit USSC Policies.
NIKE LACROSSE CAMP FAQ
For general questions about our lacrosse camps please see our FAQ page.

Show Less

See More

Camp Details
DAY CAMP AMENITIES
• Lunch
• Reversible Nike practice jersey

LOCAL ACCOMODATIONS
Some local hotel options listed below:
Courtyard by Marriott Denver Southwest-Lakewood: 7180 W Hampden Ave, Lakewood, CO 80277 - (303) 985-9696
Residence Inn Denver Southwest/Lakewood: 7050 West Hampden Ave, Lakewood, CO 80277 - (303) 985-7676
Camp Extras
COACH PILAT'S INSTRUCTIONAL VIDEOS:
Coach Pilat has produced two videos for goalies. Purchase Advanced Techniques (2015) and Basic Techniques (2001)!
THE BALL STOPS HERE COMBO PACKAGE: Players of all ages can learn from over 90 minutes (combined) of concentrated instruction on both videos and Coach Pilat recommends both videos to any goalie. Order yours today! Price $55

BASIC TECHNIQUES - THE BALL STOPS HERE I: Was produced in 2001 and is still a valuable resource to learn the basics of goaltending as well as a few new tricks. Content Includes - Basic Proper Goalie Warmup, Basics of Stance, Stopping Screened Shots, Stick Skills and Basic Clearing, Stopping One-On-One Shots, Basic Proper Technique for stopping all shots, Unique drills, Goalie Arc Play, Pipe Play, Field Communication.

ADVANCED TECHNIQUES - THE BALL STOPS HERE II: Advanced Techniques is designed for goalies and coaches who are ready to move to the next level. Content Includes - TGS Method (Advanced Goalie Routine), Advanced Warmup, Advanced Drills, Mental Strategies, Scouting Opponents (watching film), Advanced Clearing Concepts, Weight Training for Goalies, Stick Repair and Stringing.
CAMP APPAREL:
Campers have the opportunity to pre-order an TGS Nike t-shirt or hat in the camp registration process through July 1, 2021. You will receive items purchased on the first day at camp check-in.
TGS Nike T-Shirt - Price $35
T-Shirt Sizes Available in Adult Small, Medium, Large and X-Large
TGS Embroidered Nike Baseball Cap - Price $35
TGS Embroidered Bucket Hat - Price $35
Note: DVD's and apparel will be HANDED out at camp check in.
PRIVATE COACHING:
PRIVATE COACHING: A 30 minute instructional session with Coach Pilat or with a TGS Senior Coach that can add that little extra specific technique work your Goalie is looking for. Each coach will work with two goalies only during this training session (2 Goalies - 1 Coach). Goalies will get to be evaluated by the coach and also have a "goalies choice" segment where your goalie can ask the coach to observe any aspect of their play that needs attention. The session will take place outside of the regular camp instructional sessions. Training time will be given to camper at check in. There are limited sessions available at each camp and they sell out quickly! Price: $75
Sample Daily Schedule
9:00 AM

Goalies filmed in cage, Coaches Talk, Station work

Noon

Lunch in Dining Hall

1:30 PM

Remaining Goalies filmed in cage, Rapid Fire, Agility work

2:30 PM

Clearing stations, Small group Coaches Talk

3:30 PM

Campers depart
Colorado Academy
Campers train each day at Colorado Academy. The beautiful 94-acre campus is located in Denver, Colorado.
Camp Questions & Answers
What is the cancellation policy for The Goalie School?
Cancellations, for any reason, received at least five (5) days before camp start date, will result in a camp VOUCHER for all tuition fees paid, valid through the following calendar year. Your VOUCHER is transferable to any family member and may be used in the sport in which you initially registered. Cash refunds will be given only with the purchase of Cancellation Protection (see terms under the Peace of Mind Policy). Individuals who DO NOT attend their registered session (no-shows) or cancel their camp session within five (5) days of the camp start date will receive a camp VOUCHER for all tuition fees paid less a $150 cancellation fee.
Show Less

See More

Questions & Answers
Overall Average Rating
Stars
this camp exceeded our expectations

July 29, 2021: My son had a great time and gained a lot of confidence (he is new to the Goalie position). He said the games were a ton of fun and despite the heat he was sad camp was over. The coaching staff did a fabulous job and this camp exceeded our expectations. Would definitely attend again!

— Krislene L., Parent

The friends he meets and the staff are awesome

July 29, 2021: He has done TGS several times and loves it. The friends he meets and the staff are awesome. The statement he made to me was enlightening. He said they should offer a station for the more advanced players the opportunity to receive more shots on goal, rather than the routine drills they do on their own. Thank you for a great experience.

— Chris C., Parent

knowledgeable instructors

July 29, 2021: He enjoyed being with other boys playing who are also Goalies in Lacrosse and being able to focus on Goalie specific skills with knowledgeable instructors. If you sign up for a private lesson, then you receive an evaluation form. It would be great if the camp did a skills evaluation at the start of camp, or at the end of camp, regardless of the private lesson.

— Dawn L., Parent
Show Less

See more

Reviews
Amazing coaches!

August 9, 2019: My son was thrilled with TGS. He says there were so many highlights for him, but the top was all the amazing coaches! He also felt like he really got great instruction on how to properly clear the ball. He LOVED this camp!!!

— Alie A. Parent

reinforced his desire!

August 8, 2019: My son has only been playing lacrosse for 1 1/2 years but is passionate about the sport and about being a goalie. Being at this camp reinforced his desire to focus on goalie skills and the feedback he got from the coaches was really helpful and encouraging. He is looking forward to taking part in as many of your goalie camps as much as he can!

— Helen N. Parent

Loved Every Minute!

August 6, 2019: My son loved every minute of it! He feels like he learned some great new skills and really loved the coaching staff. He met some new friends too. He said he would go back and do the entire camp again tomorrow if he could! Looking into the Florida camp now!

— Alie A. Parent

Excellent!

August 7, 2018: Excellent coaching staff and facilities. This is a well thought out program with a schedule that mixes both sports and traditional camp elements.

— Cameron A. Parent

Very impressed!

June 12, 2017: This camp had excelent one on one training, which can be hard in camp settings like this. I saw tremendous improvement in my son's goalie skills in such a short amount of time, very impressed!

— Mark S. Parent

Extremely encouraging coaches!

June 11, 2017: Camp was great, and I learned a lot. The coaches provided good hands-on instruction and we're extremely encouraging.

— Craig B. Camper

Awesome!

June 11, 2017: Instruction from Bill Pilat was awesome! My only wish was that we did a few more drills instead of game play.

— Chris H. Camper

Great time!

June 11, 2017: I had a great time at camp, everyone was fun and nice. I loved the fact that Bill is there. It's not just his name on the camp, but he is actually there and running the camp.

— Johnny V. Camper
SECURE YOUR SPOT – CAMPS SELL OUT!
Last year over 650 Sports Camps sold out, leaving 7,000+ campers on the waitlist. Due to high demand, early registration for our first-come-first-serve camps is strongly recommended.
Camp Dates & Prices
Programs: Goalie School
Age Group: 10 - 18
Gender: Boys
* Pricing is subject to change based on availability. Enroll today to secure current rates.