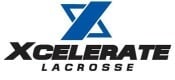 Xcelerate Nike Ohio Girls Lacrosse Overnight & Day Camp at Baldwin Wallace University
Xcelerate Nike Ohio Girls Lacrosse Overnight & Day Camp at Baldwin Wallace University
16

Reviews
Average Rating
Stars
2023 SUMMER CAMP REGISTRATION IS OPEN!
OUR 13TH YEAR IN CLEVELAND!
We're adding an EXTRA FIELD SESSION in 2023! This year camp check-in will take place two hours earlier on the first day of camp, enabling everyone to receive more instruction and game time experience. Get ready to LEARN FROM THE BEST!
Register for camp today and you'll be a part of something truly special. It's a chance to improve all aspects of your lacrosse game in a fun-filled summer camp environment.
Join the 1,000s of lacrosse players that have come before you and see and feel what it's like to learn from some of the best 'teaching' coaches in the game today.
Led by BW Head Coach, Nicholle Shoger, Xcelerate's coaching staff will provide a positive and rewarding environment, giving campers the tools to reach their full potential. Confidence-building drills, skill-driven reps, and competitive games await every camper.

The campus is a perfect summer camp setting with easy walks to the athletic fields, recreation center, and dining hall. Campers will get a true sense of what being a collegiate athlete is all about!
It's time to GET BETTER! It's time to have SOME FUN!
Register for our Baldwin Wallace Camp Today!
We Love Giveaways! Be one of the FIRST 20 to register for camp and receive a FREE NIKE LACROSSE HEAD on the first day of camp!
Highlights Include
Free NIKE Lacrosse Head given to the FIRST 20 registered campers!
The BEST Topnotch Lacrosse Instruction; 10 to 1 Camper to Staff ratio
3 Divisions - Players Divided by Grade
All Positions - All Levels of Play
Position Specific Training
Clean & Comfortable Air Conditioned Dorm Rooms
Xcelerate Nike Reversible Jersey & Lanyard
Special Goalie instruction
Xcelerate Nike Competition Prizes and Raffle on the last day of camp!
Camp Coaches
Camp Director

Nicholle Shoger

Directing camp this summer is Nicholle Shoger. Shoger is entering her fourth season as head coach for the Baldwin Wallace University women's lacrosse program in 2020-2021.

View Nicholle Shoger's Bio

⟩

Coaches

Xcelerate Girls Coaching Staff

College Coaches, High School Coaches, and College Lacrosse Players.
Camp Details
At Xcelerate Nike Lacrosse Camps, our goal is to bring out the very best in every player we coach. In doing so, we focus our energies on building confidence and improving skills through innovative drills, small-sided games, position-specific training, and team-driven competition. We encourage our campers to play hard, be creative, and have fun! At the end of the week, our campers leave with a higher lacrosse IQ, an enhanced skill set, new role models, new friends, and a true love of the game!
SECURE YOUR SPOT!
You can expect high demand on these first-come-first-serve camper spots, so please be sure to register early.
CAMP DATES: Monday, July 17th to Thursday, July 20th
Overnight and Extended Day Camp options available.
OVERNIGHT CAMP AMENITIES
• 3 nights lodging • All meals
• Reversible Nike practice jersey

EXTENDED DAY CAMP AMENITIES
• Lunch & Dinner
• Reversible Nike practice jersey
• Camp hours: MON 2:00PM-9:00PM, TUE-WED 9:00AM-9:00PM, THURS 9:00AM-11:30AM. **Times subject to change

2023 OVERVIEW
Dates: July 17-20
Age Group: 10-18
Gender: Girls
Camp Type: Overnight, Extended Day (commuter)
Check-In: Overnight Campers: Check-in Monday between 1:00-2:30pm at Findley Hall. Extended Day Campers: Check-in Monday between 2:00-2:30pm at Findley Hall.
Check-out: Check-out between 11:00am-12:00pm at Findley Hall.
Extended Day Schedule: MON 2:00PM-8:45PM, TUE-WED 9:00AM-8:45PM, THURS 9:00AM-11:30AM **Times subject to change
Meals: All meals are provided for Overnight campers. Lunch and dinner are provided for all Extended Day (commuter) campers.
Program: At Xcelerate Nike Lacrosse Camps top level instruction will once again be offered to our campers from the best coaches and pros in lacrosse. From the beginner to the elite lacrosse player, our camps provide a challenge to every camper. The Skills program will provide campers with the fundamental skills, position-specific training, and in-game tactical knowledge needed to enhance their skills.

CAMP ADDRESS
Baldwin Wallace University
Findley Hall
265 Beech St
Berea, OH 44017
Click Here for Directions

CAMP CHECK-IN/CHECK-OUT
Check-in Monday, July 17th
Overnight Campers: Check-in between 1:00-2:30pm at Findley Hall. Extended Day Campers: Check-in between 2:00-2:30pm at Findley Hall. Camp will begin with an orientation at 2:45pm, followed by our first field session and evening meal.
Check-out Thursday, July 20th
Check-out between 11:00am-12:00pm at Findley Hall.
2023 HOUSING
The information below is based on previous years and is subject to change each year.
Dorm: Findley Hall
Number of Campers Per Room: 2 per room
Roommates: Rooms are assigned by age & roommate requests. Roommate requests must be mutual and received no later than 14 days before the start of camp. If you don't have a roommate request, you will be placed in a room with someone near your age. It will be a great opportunity to meet someone new!
Bathrooms: Shared
Linens: Not included. Bring linens or a sleeping bag, a pillow, a pillowcase, and a towel.
Air Conditioning: Yes, dorms are air conditioned
SUPERVISION
The staff reside in the dormitories with the campers and participate in all activities. Drugs, alcohol, and tobacco are strictly prohibited and constitute, along with general misconduct, grounds for dismissal from camp without a refund.

WHAT'S INCLUDED IN THE FEE?
Instruction: Morning, afternoon, and evening training sessions
Overnight campers: Dormitory housing on campus and all meals are provided.
Extended Day campers: Lunch and dinner are provided.
Supervision: Staff members reside in campers' quarters and participate in all activities.
Reversible Jersey & Prizes: Campers at multi-day camps will receive a Xcelerate Nike Lacrosse Camps Reversible Jersey and prizes.
INSTRUCTION, EQUIPMENT & FACILITY
Ratio: 1:10 staff-to-camper ratio
Groupings: Campers are grouped by age, ability, and experience.
Equipment Needed: Please bring your protective goggles, mouthpiece, cleats, and lacrosse stick.
Facility: Athletic Fields
Medical Protocol: Most camps have an athletic trainer on-site to help with illness or injury. In case of an emergency, campers will be transported to the nearest hospital.
PREPARE FOR CAMP: COMPLETE YOUR PRE-CAMP CHECKLIST

To view your customer account, complete your mandatory forms, pay balance dues, and review important camp information, visit Pre-Camp Checklist. All necessary camp information is on this page. If there are any imperative changes prior to camp start, registered campers will be notified via email and this webpage will be updated!

OVERNIGHT CAMPERS
Below is a suggested list of clothes, equipment, and personal items. US Sports Camps is NOT responsible for lost or stolen articles or money.

Checklist of things to bring:

T-shirts
Shorts
Cleats
Athletic Socks
Personal Items
Goggles and Mouthpiece
Lacrosse Stick
Goalies Must Have Full Protective Equipment
Water Bottle
Sunscreen
Extra Towels
Pillow & Pillowcase
Off-field clothes
Spending money (we recommend $50 or so)
No fan needed - dorms are air conditioned
Twin XL Sheets/Blanket or Sleeping Bag
COVID-19 PPE (as required by state and local guidelines)
Signed Health & Release forms and waivers (forms completed online do not need to be printed and turned in at camp)
EXTENDED DAY CAMPERS
Checklist of Things to Bring: We recommend that all Extended Day Campers bring a daily pack with the following items: Along with your lacrosse equipment, we recommend that you bring a day pack with the following items: water bottle, weather-appropriate clothing, cleats, and walking shoes.
Camp Schedule & Meals:
Monday: Check-in between 2:00pm-2:30pm at Findley Hall. Camp will begin with an orientation at 2:45pm, followed by our first field session and evening meal. First Day pick up time and location will be provided at check-in.
Tuesday & Wednesday: Drop off and pick up locations for extended day campers will be provided on the first day of camp. Lunch and dinner provided.
Thursday: Last day drop off and pick up locations for extended day campers will be provided on the first day of camp. No meals provided.
DAILY SCHEDULE: MON 2:00PM-9:00PM, TUE-WED 9:00AM-9:00PM, THURS 9:00AM-11:30AM. **Times subject to change
TRANSPORTATION
Transportation is not provided. Campers are responsible for getting to and from camp on their own. There is no supervision before or after camp hours so please make arrangements to pick up your child on time.
COMPANY POLICIES
For information regarding our cancellation policy and all other company policies, please visit USSC Policies.
NIKE LACROSSE CAMP FAQ
For general questions about our lacrosse camps please see our FAQ page.
Show Less

See More

Camp Details
A detailed camper registration packet containing check-in location, health/release forms, emergency contact info, and a list of things to bring will be emailed to all registered campers prior to camp. Our health and release forms do not require a doctor's signature and they will be collected on the first day of camp.

DAILY SCHEDULE

We have three sessions per day. A great deal of instruction takes place in the early part of the day, demonstrations and instruction mid-day, and games during the evening session. We also like to throw in a number of 'fun' activities like our fastest shot contest, freestyle/skills competition, swim time and rec time. Below is a template and subject to change.
PLAYER DIVISIONS
We have 3 Divisions in our Overnight Camps. Each division will have coaches providing instruction to campers that correlates with that particular grade and level of play.
Grade based on 2023-2024 academic year:
High School A & B Division - Entering grades 9-12 in the Fall of 2023
Junior High Division - Entering grades 7-8 in the Fall of 2023

Rising Stars Division - Entering grades 5-6 in the Fall of 2023
* At times we may have camps that are either smaller or larger in number which may lead us to adjust our divisions accordingly.
CAMP APPAREL
Campers have the opportunity to pre-order an Xcelerate Nike t-shirt in the camp registration process through May 1st. You will receive items purchased on the first day at camp check-in.
Xcelerate Nike T-Shirt - Price: $35
T-Shirt Sizes Available in Adult Small, Medium, Large and X-Large
DISCOUNTS AVAILABLE
**Campers are eligible for ONE Discount ONLY. Both the Individual and Goalie discounts are included in the current registration price. Once the discount dates have passed, the full price will be listed**

Individual Discount: $50 Early Bird discount available until February 28th. The price will increase on March 1st and then again on April 1st. The individual discount cannot be combined with any other discount.

Goalie Discount: $50. Each of our camps has a position-specific coach, however, to ensure each session has enough goalies for drills and scrimmages, all goalies automatically qualify for a special price. The goalie discount cannot be combined with any other discount.

Team Discount: Please reach out directly to the USSC office at 800-645-3226 for available discounts involving 10 or more teammates. The team discount cannot be combined with any other discount.
Note: If qualified, you may choose ONLY ONE discount

Sample Daily Schedule
7:30 AM

Breakfast (Overnight Campers)

8:45 AM

Extended Day Campers Arrive

9:00 AM

Station Work, Drills, Position Work

Noon

Lunch

12:30 PM

Rest Hour, Camp Store, Swimming

2:00 PM

Demonstrations, Position Work

3:00 PM

Small Group Scrimmages, Team Play

5:00 PM

Dinner

6:15 PM

Team Instruction, Games

8:45 PM

Extended Day Campers depart

9:00 PM

Free Time, Camp Store

10:45 PM

Lights Out!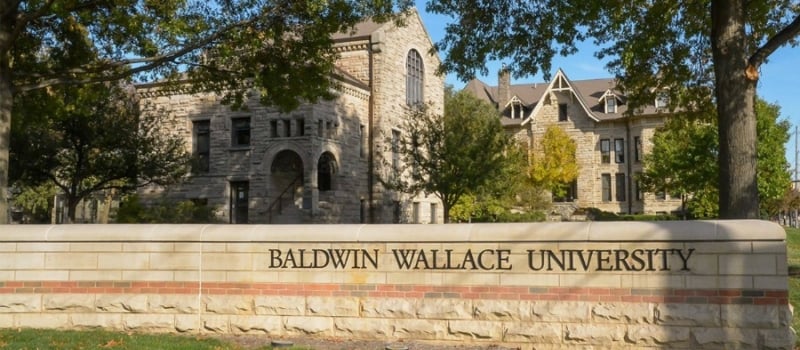 Baldwin Wallace University
Baldwin Wallace University is located in Berea, Ohio just 20 minutes from Cleveland. The tree-lined campus is surrounded by a safe, residential neighborhood of picturesque homes. The centerpiece of athletic facilities at BW is the Lou Higgins Center, home to varsity athletics, sports and recreation programs and the School of Health, Physical Education and Sport Sciences. The Center includes Ursprung Gymnasium, the Harrison Dillard Track, Natatorium, extensive workout facilities and state-of-the-art athletic training facilities.
Overall Average Rating
Stars
Had a terrific time!

August 6, 2019: My daughter had a terrific time at camp. She was able to learn skills that will prepare her for school & club lacrosse. She thought the exercises were helpful, the college campus was a great insight for her freshman year of college and she had fun experiencing the dorm rooms.

— Tiffany C. Parent

Loved It!

August 6, 2019: I loved all the lacrosse, and loved playing at night, I just thought that was so cool. I also liked getting specific drills for attack from the coaches.

— Ava F. Camper

Going again next year!

August 7, 2018: When we picked our daughter up from camp she was already talking about going again next year!

— Greg W. Parent
Show Less

See more

Reviews
Thoroughly enjoyed it!

August 7, 2018: My daughter learned skills and thoroughly enjoyed it. It's her second time attending. The program is well run, on schedule and provides the necessary skills and sportsmanship for a great lacrosse team player.

— Charlie B. Parent

Loved the family atmosphere and the friendly staff!

July 29, 2017: The counselors were really supportive and gave one on one critiques that were beneficial to improve my skills. I especially loved the family atmosphere and the friendly staff.

— Laurel M. Parent

Loves Camp!

July 28, 2017: My daughter enjoyed playing with the other kids her age and learning new lacrosse skills. And she loves camp in general - so she enjoyed being away. The yoga, talent show, player vs. coach scrimmage were all highlights for her.

— Anonymous

Great job!​

July 28, 2017: My daughter actually came home and showed me what she learned at camp! I was shocked she was so enthusiastic and pumped about her new skills!! She also said the coaches were amazing! Great job!

— Katelyn L. Parent

Great experience!

June 28, 2017: My daughter texted every day to tell me that she was never coming home!! She learned a lot, made some new friends and had a great experience.

— Kathy W. Parent

Amazing!

June 28, 2017: She was sore... but that's awesome! She said the counselors and the head coach were AMAZING! Such a great experience. The only recommendation I have is to encourage no cell Phone use... sounds crazy but I think it helps the camper to stay focused. Just a thought!

— Sue P. Parent

Really enjoyed how much we covered!

July 27, 2017: I really enjoyed how much information we were able to cover at each station. I liked that we weren't at any specific station for too long so that we wouldn't get tired of any of the drills.

— Ysabella M. Camper

Amazing coaches!

August 10, 2016: The coaches got to know the camper's names and focused on what each individual needed to improve. They showed more attention and care for the campers then other camps my daughter has gone to. Hats off to you Xcelerate for hiring such amazing coaches!

— Samantha T. Parent

Great goalie instruction!

August 9, 2016: My daughter is a goalie and she received amazing one on one time. The goalie coach was encouraging, upbeat, and gave my daughter great takeaways from the camp!

— Adam D. Parent

Amazing staff!

August 9, 2016: My daughter had such a great week at camp! Amazing staff and facilities! She can't wait to return next year!!!

— Hallie C. Parent

Fantastic!

August 12, 2015: Coach Russell and her staff were amazing. My daughter has shown fantastic improvement...this will be an annual event. I wish you could conduct an additional camp during the year.

— Tony C. Parent

Truly inspired!

August 10, 2015: My daughter was at the Baldwin Wallace camp and your staff truly inspired and cemeted her love of the sport. Xcelerate really lit the fire.

— Sarah J. Parent

Well done!

August 9, 2015: Thanks so much for the superior experience you all provided at the recent Xcelerate Nike Lacrosse camp in BW. This was truly well done from check in to check out and our daughter had a ball. Of particular note was the excellent coaching staff. We had the opportunity on four occasions to come and observe. Each time we saw care, professionalism, passion and skill being passed on to the participants...it was really inspiring for the kids and us as well. In particular, your emphasis on teaching individualized skills on a daily basis, positive reward as a teaching philosophy and helping them understand the power of being a team player were especially evident. Thanks!

— Cyera S. Parent
SECURE YOUR SPOT – CAMPS SELL OUT!
Last year over 650 Sports Camps sold out, leaving 7,000+ campers on the waitlist. Due to high demand, early registration for our first-come-first-serve camps is strongly recommended.