March 03, 2011
NIKE Baseball Camps adds Lewis and Clark College to summer schedule!
Lewis and Clark College baseball will offer both overnight and day camp options for players ages 8-18.
Directing the camp is Lewis and Clark head coach Tom Flynn. Coach Flynn was appointed as the new Pioneer head baseball coach on May 24, 2010 and became the Pioneers tenth head baseball coach in programs 63 seasons on Palatine Hill.  Flynn came to the Pioneers after serving as the head baseball coach at Wabash College in Indiana for six seasons (2001-2006).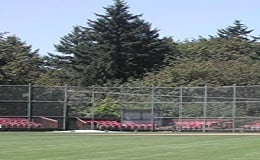 Located in Portland, OR, campers train daily at the Joe Huston Memorial Sports Complex which is the home field of the Pioneers. The field is located at 10120 SW Boones Ferry Road, just off Terwilliger Blvd., directly behind the Lewis & Clark College School of Law.
View All Nike Baseball Camps in Oregon
Share This