May 18, 2014
Cal Women's Gymnastics Camp Nears Sell Out, Adds Second Session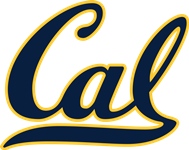 May 19, 2014. San Rafael, CA – US Sports Camps is pleased to provide an update on the Cal Women's Gymnastics Camp. The first session of camp, June 29-July 2, is almost completely sold out!  In response to this demand US Sports Camps and Cal Women's Gymnastics have added an additional week of camp, from July 3-6. Like the first session, the second session will be directed by Head Coach, Justin Howell, Assistant Coach, Liz Crandall, and staff. The response to this inaugural camp year has been tremendous, USSC and Cal Gymnastics are pleased to be able to add another week with the goal of provididng more opportunities to young gymnasts looking to improve their technique and compete in a fun, detailed and encouraging environment. 
Coach Howell and his wife Liz have built a strong foundation at Cal through hard work and a deep understanding of individual skill development. Camp will reflect the individual instruction, competition and positive environment that has led Cal to national prominence in NCAA gymnastics. 
The 2014 Cal Women's Gymnastics Camp will accept any gymnast rising up to Level 5, all the way through the Elite level. This year's second session will run from July 3 - July 6, 2014.
About US Sports Camps (USSC), headquartered in San Rafael, California, is America's largest sports camp network and the licensed operator of NIKE Sports Camps. The company has offered summer camps since 1975 with the same mission that defines it today: to shape a lifelong enjoyment of athletics through high quality sports education and skill enhancement.
Share This