March 02, 2023
US Sports Camps Adds New Pickleball Camp at La Quinta Resort & Club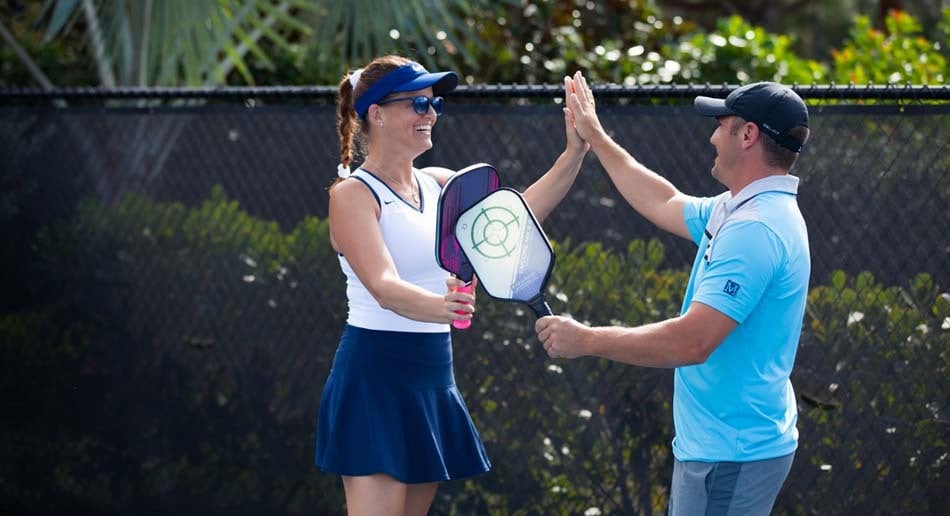 US Sports Camps is excited to announce the launch of pickleball camps at La Quinta Resort & Club. With 8 pickleball courts nestled up against the mountains, La Quinta Resort offers the perfect backdrop for campers to learn, get better and have fun.

"We are thrilled to add La Quinta to our Nike Pickleball Camps line-up. Whether campers come alone or as a group, there's no better environment to check out and immerse yourself into this great sport," says Wendy Shpiz, Senior VP Nike Pickleball Camps.
Known for stroke development and strategy, Director Markus Vorwald and his staff will provide campers the opportunity to learn through both drilling and match play.
"Every player has their own nature, skills, strength and talents. Therefore not everybody can handle the same grip, technique or play the same strategy," states Coach Vorwald. "My goal as a coach is to analyze each client individually and find ways to bring their game to the next level!"
Nike Pickleball Camps at La Quinta Resort and Club will offer adult weekend clinics for campers of all ability levels this Spring (March 31-April 2 and May 19-21). Fall dates will be added later in the season.

Registration for 2023 Nike Pickleball Camps at La Quinta Resort is open. Interested players can visit the US Sports Camps website for more information.
About US Sports Camps:
For over 45 years, US Sports Camps has partnered with coaches across the country to produce leading youth sports camps. From traditional sports like basketball and football to activities like eSports and pickleball, US Sports Camps provides athletes with the support they need to develop their skills in a fun, challenging environment.
Share This