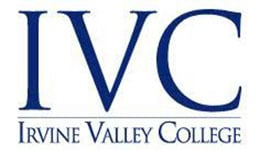 Nike Tennis Camp at Irvine Valley College
Nike Tennis Camp at Irvine Valley College
23

Reviews
Average Rating
Stars
Improve your game and have serious fun
at Nike Tennis Camps
Unique and exciting summer training with top-quality coaches in Southern California's Orange County. A summer tennis day camp for kids of all skill levels, the Irvine Valley College Nike Tennis Camp delivers superb instruction, supervised match play, and lots of fun.
This junior tennis camp in California gives boys and girls the opportunity to hit tons of balls, enhance their technique, and enjoy friendly competition with their peers.
Highlights Include
1 point tournament, drills, matches, conditioning, team and individual awards/awards cermony
5-6 hours daily tennis training; low camper to staff ratio
Camp Coaches
Camp Director

Ross Duncan

Ross Duncan is in his thirteenth year as camp director at Nike Tennis Camps. He was the #1 ranked junior player in South Africa. Duncan coached on the professional WTA tour (pro level), at the University of Oregon, and is currently developing juniors in Southern California. He is a also a USPTA Certified Tennis Professional.

View Ross Duncan's Bio

⟩

Co-Director

Youssef Timour

Youssef Timour is a quadrilingual Morrocan/American professional tennis coach.

View Youssef's Bio

⟩
Camp Details
2023 CAMP DATES
June 12-16
June 19-23
June 26-30
July 5-7 (Wednesday-Friday)
July 10-14
July 17-21
July 24-28
July 31-August 4
CAMP PROGRAMS
We offer day camps that run Monday-Friday from 9:00am-4:00pm daily for kids ages 6-18, with All Skills, 10&Under Tennis, Tournament Training, and High School programs. All sessions are open to players of all abilities unless otherwise noted. Upon arrival, all participants are evaluated by the staff so that their own instructional needs can be addressed throughout the week.
All Skills Program: The All Skills program is designed for tennis players of any skill level and background. Campers will learn fundamentals and improve upon their game.
Tournament Training Program: The Tournament Training program is geared towards tournament-level and ranked players looking to improve their tournament results, learn winning strategies, and work on mental toughness.
High School Session: The High School program is provided for players ages 13-18 currently on their high school team and wanting to move up the ladder or those planning on making the high school team.
10 and Under Tennis: The "10 and Under Tennis" program features the USTA's successful teaching format. This is an exciting way for kids 10 and under that are learning to play tennis as well as compete. The courts are smaller and balls are low-compression so they are easier to hit, allowing kids to get to the ball and develop optimal swing patterns. It all makes it easy and fun for them to hit, play and score from the start while developing skills that will last a lifetime. Please note: This program is optional and younger campers may opt to play regular tennis on the full courts.
CAMP SCHEDULE
Camp Hours: Monday-Thursday 9:00am-4:00pm, Friday 9:00am-11:00am
Check-in: 9:00am Monday-Friday
Check-out: Monday-Thursday 4:00pm; Friday 11:00am
Check In & Check Out Location: Irvine Valley Tennis Courts
- July 5-7 Session
Check-in: 9:00am at the Irvine Valley Tennis Courts on Wednesday
Check-out: A graduation ceremony will take place at 11:00am on Friday. Parents are encouraged to attend! Check-out will immediately follow the graduation.
Day Camp Program: Wednesday-Thursday 9:00am-4:00pm, Friday 9:00am-11:00am
WHAT'S INCLUDED IN THE FEE?
Instruction: 5-6 hours of daily tennis training, morning and afternoon sessions
Supervision: Staff members participate in all activities
Camp T-shirt: All campers receive a Nike Tennis Camps t-shirt
MEALS
Lunch: Campers bring their own lunch each day and lunch is supervised.
INSTRUCTION, EQUIPMENT, & FACILITY
Ratio: 6:1 camper-to-coach ratio
Groupings: Campers are grouped by age, ability, and experience
Equipment Needed: All campers must bring a tennis racquet, tennis shoes, and a water bottle
Facility: Irvine Valley Tennis Courts: 8 outdoor courts
Medical Protocol: Most camps have an athletic trainer on-site to help with illness or injury. In case of an emergency, campers will be transported to the nearest hospital
PREPARE FOR CAMP: COMPLETE YOUR PRE-CAMP CHECKLIST
To view your customer account, complete your mandatory forms, pay balance dues, and review important camp information, visit Pre-Camp Checklist. All necessary camp information is on this page. If there are any imperative changes prior to camp start, registered campers will be notified via email and this webpage will be updated!
CHECKLIST OF THINGS TO BRING
Below is a suggested list of clothes, equipment, and personal items. US Sports Camps is NOT responsible for lost or stolen articles or money.
Athletic, on-court tennis clothing

Tennis Racquet(s)

Tennis shoes (no running shoes)

Sweatshirt/warm-up jacket and pants

Water bottle

Sunscreen

Signed Health & Release forms and waivers (forms completed online do not need to be printed and turned in at camp)
COMPANY POLICIES
For information regarding our cancellation policy and all other company policies, please visit USSC Policies.

NIKE TENNIS CAMP FAQ
For general questions about our tennis camps please see our FAQ page
SWING VISION
Maximize your camp experience with SwingVision, an iPhone app that provides the following benefits when you record your play: watch a full match in 20 minutes with the dead-time automatically removed, view stats like shot placement, court positioning, shot speed, and consistency for each shot type, filter to particular shot or point types and easily create highlight videos of certain points or shots, access video analysis, and stats immediately after you finish recording, all on unlimited cloud storage.
Camp Code: TNXDIV
Show Less

See More

Camp Details


Sample Daily Schedule
9:00am

Stretching, Camp Meeting at Courts

9:15am

Tennis Instruction and Drills

12:00 Noon

Lunch, Rest

1:00pm

Tennis Program, Match Play

4:00pm

Conclusion of Daily Tennis Program
Camp Reviews
Overall Average Rating
Stars
it was amazing for him

— Anonymous

A lot of court time

July 02, 2018: My daughter said she had fun and was happy to get a lot of court time in. She was proud to have won the award for Best Attitude.

— Michelle P. - Parent

Fantastic Camp!

July 23, 2014: Fantastic camp with amazing coaches where skills increased and friends were made! Looking forward to next year!

— Jordan B. Camper
Show Less

See more

Reviews
my son had a blast!

July 8, 2015: The camp was awesome and my son had a blast! My only suggestion would be to skip the individual pictures next time or hire a professional sports photographer and charge $25 instead of $10.

— Tina A. Parent

staff was very attentive

July 8, 2015: The coach and staff were very attentive. My son had never played tennis and he came back with a positive experience and attitude towards the camp and the sport.

— Kiana R. Parent

had tons of fun and learned new things

July 10, 2015: I really enjoyed the camp, but I was a little disappointed that there was not much individual help for the campers from the staff. Overall, I had tons of fun and learned some new fun things.

— Emma P. Camper

extremely happy with their experience

July 1, 2016: I had two campers and both have been extremely happy with their experience. With the heat in SoCal and with work schedules, an earlier start time would have been perfect, as well as a longer day on Fridays.

— Patricia U. Parent

loved the competition and the spirit

July 7, 2016: Coaches were great. She loved the competition and the spirit and she had a great time.

— David F. Parent

Great job by coaching staff!

July 9, 2016: Great job by coaching staff! Energy and enthusiasm was high!

— Lauren H. Parent

Welcoming coaches

June 30, 2017: My kids say the coaches were welcoming and made learning fun.

— Patricia U. Parent

Loved camp

July 6, 2017: My son love this camp, he wants to do again next year!

— Maria C. Parent

Learned to improve his game

July 7, 2017: David said he felt he really learned to improve his tennis game. He was also impressed that the coaches also emphasized overall fitness and health as well as tennis skills.

— Parissa H. Parent

Had a blast!

July 6, 2021: Grace had a blast. She is new to tennis but said the coaches were fun and encouraging. She picked up on new skills and is excited to learn more.

— Krystal W., Parent

Ambiance was fun and friendly from kids to coaches

June 22, 2019: Good amount of challenges, stimulation and practice. Ambiance was fun and friendly from kids to coaches.

— Liz B. - Parent

Coach Ross Duncan is an amazing coach and is wonderful with the kids

June 22, 2019: My son loved everything about the camp, especially the energy and enthusiasm of the coaches who were excellent! He really really enjoyed the drills and multiple match play opportunities. Coach Ross Duncan is an amazing coach and is wonderful with the kids!

— Scot W. - Parent

Taught her the fundamentals and made it fun!

June 29, 2019: She's never played tennis and this camp taught her the fundamentals and made it fun! She will definitely continue to practice playing tennis.

— Hanh N. - Parent

Definitely recommend!

June 26, 2021: Jonah made some new friends and improved his attitude helping him improve his game of tennis in a fun and encouraging way. Nike Tennis camp at IVC is wonderful and I will definitely recommend it to others.

— Michelle L., Parent

Wants to come back for another!

June 26, 2021: As Ethan's first ever summer camp, let alone tennis camp, we enjoyed the combination of competition, learning and camaraderie at camp. He loves tennis so to have this be his first group experience was a plus. He wants to do another and another!

— Pam D., Parent

Fast paced instruction

June 26, 2021: After a first disappointing day, where it was clear the level was too low, and drills too slow, a short conversation with the camp director made a big change. The rest of the week was an excellent fit of fun college level drills and intense technical work out. The highlight was ever day four hours of fast paced instruction.

— Margret R., Parent

So much fun!

June 26, 2021: Eleanor had so much fun! She was a true beginner and this camp has sparked an interest in the game for her which is exactly what I wanted. She had a lot of fun and loved all the games; she also said the counselors were really nice. I would recommend to anyone thinking about putting their 6-7 year old in who's starting tennis to take this camp.

— Julia B., Parent

Coaches did an excellent job

June 26, 2021: Coach Ross is such a nice and talented person. The best of the best. Also a person that made an impression was coach Ethan. He did a excellent job working with the kids.

— Samuel H., Parent

Loves to play at Nike camp!

June 27, 2021: Christopher enjoyed having drills in the morning at match play afternoon. Loves to play at Nike camp!

— Peter H., Parent

Improved at camp

June 28, 2021: He loved the different games that were set up in the tournament format. He was happy that he improved so much!

— Lance V., Parent
SECURE YOUR SPOT – CAMPS SELL OUT!
Last year over 650 Sports Camps sold out, leaving 7,000+ campers on the waitlist. Due to high demand, early registration for our first-come-first-serve camps is strongly recommended.
Camp Dates & Prices
This program has concluded for the season.
Please Join our Priority List to be notified when this program is available for registration.