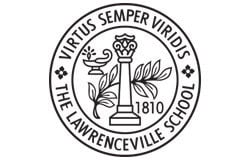 Nike Tennis Camp at Lawrenceville School
Nike Tennis Camp at Lawrenceville School
31

Reviews
Average Rating
Stars
Improve your game and have serious fun
at Nike Tennis Camps
In its 44th year, the Lawrenceville School Nike Tennis Camp in New Jersey has become one of the best junior tennis camps in the country! This renowned East Coast tennis camp in NJ delivers technical instruction and drilling, supervised match play, and a variety of evening social activities.
Highlights Include
June sessions are Instructed by the Florida State University's Head Men's Tennis Coach Dwayne Hultquist and his staff
July sessions are Instructed by the Cal Berkeley Men's Assistant Tennis Coach Francis Sargent and his staff
Low camper to coach ratio
5-6 hours daily instruction
Fun off-court evening activities for overnight campers
Camp Details
2023 CAMP DATES
Camp Director: Dwayne Hultquist

Camp Director: Francis Sargent
July 2-6 (National Training Camp)
July 9-13
July 16-20
CAMP PROGRAMS
We offer Day Camp (8:30am-4:00pm) and Overnight Camp for kids, ages 8-18, with All Skills, Tournament Training, and High School program during certain weeks.
All sessions are open to players of all abilities. Upon arrival, all participants are evaluated by the staff so that their own instructional needs can be addressed throughout the week.
All Skills Program: The All Skills program is designed for tennis players of any skill level and background. Campers will learn fundamentals and improve upon their game.
High School Program: The High School Program is provided for any and all players currently on their high school team and wanting to move up the ladder or those planning on making the high school team.
National Training Camp (Tournament Training Program): The National Training Camp is geared towards tournament-level and ranked players looking to improve their tournament results, learn winning strategies, and work on mental toughness.
CAMP SCHEDULE
Check-in: All campers Sunday 1:30pm-2:30pm at the dorms. Day campers will depart at 5:30pm.
Check-out: Graduation at 3:30pm at the tennis courts for all campers on the final day of camp. Parents are invited to attend! Check-out immediately follows at 4:00pm.
Day Camp Schedule: Sunday 1:30pm-5:30pm, Monday-Thursday 8:30am-4:00pm
WHAT'S INCLUDED IN THE FEE
Instruction: Daily tennis training, morning and afternoon sessions
Overnight campers: Dormitory housing on campus and all meals are provided
Day campers: Lunch is provided (Monday-Thursday)
Supervision: Staff members reside in rooms strategically placed throughout the dorm to provide optimal supervision and participate in all activities
Camp T-shirt & Prizes: All campers receive a Nike Tennis Camps t-shirt and prize
MEALS
Day Campers: Lunch will be provided for Day Campers
Overnight Campers: All meals are included
INSTRUCTION, EQUIPMENT, & FACILITY
Ratio: 5:1 camper-to-coach ratio
Groupings: Campers are grouped by age, ability, and experience
Equipment Needed: All campers must bring a tennis racquet, tennis shoes, and a water bottle
Facility: The Lawrenceville School is a prestigious college preparatory school with outstanding facilities. Campers play on the school's 12 tennis courts and the Lavino Field House's indoor tennis facilities (3 courts).

Inclement Weather Plan: The Lawrenceville indoor courts will be under construction this summer and will not be available in the event of inclement weather. The camp will utilize a multi-court indoor space and focus on off-court training, nutrition, and mental toughness.

Medical Protocol: Most camps have an athletic trainer on-site to help with illness or injury. In case of an emergency, campers will be transported to the nearest hospital
HOUSING
Dorm: Dawes Dorm Hall
Number of Campers per Room: 2
Roommates: Rooms are assigned by age & roommate requests. Roommate requests must be mutual and received no later than 14 days before the start of camp. If you don't have a roommate request, you will be placed in a room with someone near your age. It will be a great opportunity to meet someone new!
Linens: Bed linens are NOT provided. Please bring sheets Twin XL, blanket, towel, facecloth, and pillow
Air Conditioning: The dorms do NOT have A/C. Campers are encouraged to bring a fan
EXTRAS
Evening Activities: Supervised off-court activities may include daily swimming, a talent show, a camp dance, and a movie/pizza night.
Weekend Stayovers: Not offered at this location
TRAVEL

Nike Tennis Camp does not provide any transportation to/from camp from airports, train stations, or bus depots. If you fly into camp, we recommend that you fly into Newark International Airport and schedule a shuttle from the airport to camp through the Princeton Airport Shuttle Service (800) 385-4000.
PREPARE FOR CAMP: COMPLETE YOUR PRE-CAMP CHECKLIST
To view your customer account, complete your mandatory forms, pay balance dues, and review important camp information, visit Pre-Camp Checklist. All necessary camp information is on this page. If there are any imperative changes prior to camp start, registered campers will be notified via email and this webpage will be updated!
CHECKLIST OF THINGS TO BRING
Below is a suggested list of clothes, equipment, and personal items. US Sports Camps is NOT responsible for lost or stolen articles or money.
Athletic, on-court tennis clothing

Tennis Racquet(s)

Tennis shoes (no running shoes)

Sweatshirt/warm-up jacket and pants

Water bottle

Sunscreen

Signed Health & Release forms and waivers (forms completed online do not need to be printed and turned in at camp)
OVERNIGHT CAMPERS ONLY:
Athletic clothing mentioned above (1-2 pairs/day)

Comfortable off-court clothing (pants/shorts, t-shirts, sweatshirts 1 paid/day)

Undergarments (1-2pair/day)

Swimsuit and towel (subject to change)

Pajamas

Shower flip flops

Toiletries (shampoo, conditioner, body wash, face wash, hairbrush, toothbrush, toothpaste, deodorant, etc.)

Personal items & medications

Washcloth and bath towel

Fan (optional)

Bed sheets (if linens are not provided)

Comforter/blanket (if linens are not provided)

Pillow/pillow case (if linens are not provided)
COMPANY POLICIES
For information regarding our cancellation policy and all other company policies, please visit USSC Policies.

NIKE TENNIS CAMP FAQ
For general questions about our tennis camps please see our FAQ page
SWING VISION
Maximize your camp experience with SwingVision, an iPhone app that provides the following benefits when you record your play: watch a full match in 20 minutes with the dead-time automatically removed, view stats like shot placement, court positioning, shot speed, and consistency for each shot type, filter to particular shot or point types and easily create highlight videos of certain points or shots, access video analysis, and stats immediately after you finish recording, all on unlimited cloud storage.

Lawrenceville School is not in any way involved in the ownership or management of the Nike Tennis Camp.
Camp Code: TNXRLV
Show Less

See More

Camp Details


Sample Daily Schedule
8:30am

Stretching, Camp Meeting at Courts

8:45am

Tennis Instruction

10:00am

Break

10:15am

Tennis Instruction and Drills

11:45am

Lunch, Rest, Optional Tennis

1:15pm

Tennis Program, Match Play

2:45pm

Break

3:00pm

Tennis Program, Doubles and Drills

4:00pm

Conclusion of Daily Tennis Program

4:15pm

Groups or Private Extra Help, Optional Tennis, Swimming

5:00pm

Rest, Shower, Dinner

7:15pm

Evening Activity

9:30pm

Overnight Campers to Rooms

10:15pm

Lights Out
Camp Reviews
Overall Average Rating
Stars
He learned and had fun!

— Anonymous

Wish the camp was longer

July 27, 2017: My son had a really rough first day/night due to homesickness. My husband and I had to coax him out of his room to even get him to go down to the first orientation meeting. I think the counselors could have been more engaged in the separation process. That said he was fine the second day. And at the end he said he wished the camp was longer.

— Karen P. Parent

very organized camp

7/9/2015 - This was a very organized camp. It was a fun camp.

— Elena S. Camper
Show Less

See more

Reviews
so much fun and learned a lot

8/5/2015 - My 13 and 10 loved the experiences. The coaches made it so much fun and they learned a lot. The only complaint they have is the dorm and the bathroom.

— Lily W. Parent

Coaches were all super enthusiastic

8/10/2015 - Loved it!! Coaches all super enthusiastic and had great, concrete advice to give on improving. Plus they made it lots of fun. Thank you!

— Peter L. Camper

director and counselors were highly motivated

7/1/2016 - My son had a positive experience. The camp director and counselors were highly motivated and kept the drills interesting and fun. It's the best camp!

— Catherine F. Parent

coaches are great

7/8/2016 - I really enjoyed the camp. Your coaches are great. They helped me a lot.

— Frank L. Camper

had a really good time at the camp

7/10/2016 - My son had a really good time at the camp. He did mention that the camp could use some 'ice breaker' games/activities during the first 1-2 nights so that all the campers could start to know each other better in the beginning; particularly him being on the 'shy' side. Also, for parents, drop off was a bit unclear...there could've been better signage of the location of check-in and the dorm rooms. There were signs, but very small and we weren't sure what entrance to go in - so signage/directions on the campus needs to be more clear. Overall a good experience!!

— Lynne A. Parent

Loved the camp!

July 21, 2016: Loved the camp!

— Grace S. Camper

It was definitely a success!

July 27, 2016: Our son greatly enjoyed the camp experience overall. He made some new good friends. It was definitely a success. The Director was good and we really appreciated the detailed feedback provided to us on Lucas' tennis game.

— Christopher F. Parent

fun experience

August 11, 2016: Thank you for providing a fun experience for a great sport.

— Fritz J. Parent

had an amazing time at camp!

August 12, 2016: I had an amazing time at the Nike Tennis Camp. I learned a lot about off-court factors, such as nutrition, that are also essential to being a great tennis player. I had a great experience on the court, in the dorms, and during off-court activities.

— Tanin R. Camper

wonderful experience

August 9, 2017: This was my son's first experience with sleep away camp. He truly had a wonderful experience. Unfortunately, the friend he came to camp with, left, but it didn't hinder his time in the least. He made a lot of new friends and enjoyed all his time there.

— Rebecca N. Parent

Well run and organized

August 8, 2017: The camp was well run and organized. The coaches were enthusiastic, motivating and helpful. Off court activities were fun. Can't wait for next year!

— Megan C. Camper

Great staff

August 1, 2017: My daughter had a great time in the camp. She was one of the youngest kind and her counselors Chat , Jennifer, Anna, Valery and others went above and beyond to help her to adjust. She became more confident with her valley.

— Tamara M. Parent

Received great improvement tips

July 28, 2017: My son loves tennis and greatly enjoyed the very well run camp. He also received great improvement tips, had fun and looks forward to returning for another session!

— Nicole P. Parent

Fantastic counselors

July 17, 2021: The counselors were fantastic. They were always encouraging and kind. The level of play amongst the campers was impressive. There was a good mix of drills, conditioning and match play. He loved the camp even with the extreme heat. Thank you so much!

— Sohini R., Parent

Loved the tennis

July 21, 2017: He loved the tennis matches and the Davis cup. He loved hanging with his friends in the dorms and going across the street to stores. He was also happy about the amount of freedom he had and loved all the coaches. There were some small organizational problems, but nothing major.

— Jennifer F. Parent

Improved techniques

August 05, 2018: Got to improve techniques and engage in friendly matches.

— Elizabeth B. - Parent

Would definitely do it again!

August 03, 2018: Great experience and my son loved it! Said he would definitely do it again next year!

— Tamara W. - Parent

Most important of all, he played lots of tennis

August 03, 2018: He loved it. He likes all the instructors, the food and making new friends. Most important of all, he played lots of tennis. He will come back next year! Thanks.

— Guanghuang J. - Parent

An amazing experience

June 28, 2019: She learned allot of techniques and had something great to say about all the camp Instructors. They were all helpful and motivating and easy to approach. She said it was an amazing experience. She will definitely be back next year.

— Graziella D. - Parent

Loved the training, competitions, games and interacting with the counselors

July 12, 2019: He loved the training, the interaction with the counselors, the competitions and games. Food was also really appreciated and the carefulness with food allergies. The feedback at the end was also appreciated.

— Elena P. - Parent

Will be back next year for multiple weeks!

July 26, 2019: Our son learned so much this week and improved his tennis skills. He really enjoyed the camp and the content, the coaches and the campers. We live an hour away and he was excited every morning to get up and get going to camp! Thank you so much. We will be back next year and he will be enrolling for multiple weeks!

— Stacy C. - Parent

top notch instruction

Super friendly and encouraging tennis pros. Top notch instruction. Well run activities. Opportunity to meet new tennis friends.

— Donna M. - Parent

Constant feedback and encouragement

June 26, 2021: Allegra enjoyed meeting new people and being grouped with like-skilled children to help build her confidence. The constant feedback and encouragement helped her improved in the appropriate setting. We are looking forward to week #2!

— Gina M., Parent

Gained confidence from instructors

June 28, 2021: Eva met other kids who were nice even though they were better than her! That encouraged her to want to play better. She gained confidence in her game from the instructors.

— Sandra B., Parent

Best camp he has attended

July 3, 2021: Paulo loved the camp. He said it was the best tennis camp he has attended. He has been to a few different tennis camps. He also wants me to sign him up for more weeks.

— Liz B., Parent

Loved everything!

July 3, 2021: Loved the games, drills, interactions with the coaches and other kids. Arjun basically loved everything!

— Shelia S., Parent

Helpful instructors but wish they pushed a bit more

July 4, 2021: Sarina always has fun at the camp, the instructors are helpful. She did wish they pushed her a bit more.

— Amar S., Parent

Better tennis player after camp

July 10, 2021: Will thoroughly enjoyed his time. Even though there was a heat wave most of the week and he had never played so much tennis consecutively, he looked forward to tennis camp each day! He had so much fun and said that he believes he's a better tennis player coming out of this week. On a side a note, Lawrenceville probably has one of the best camp lunches!

— Thuy C., Parent
SECURE YOUR SPOT – CAMPS SELL OUT!
Last year over 650 Sports Camps sold out, leaving 7,000+ campers on the waitlist. Due to high demand, early registration for our first-come-first-serve camps is strongly recommended.
Camp Dates & Prices
This program has concluded for the season.
Please Join our Priority List to be notified when this program is available for registration.