Tennis Tip
Presented by John Browning, Camp Director
Nike Tennis Camp at the Lovett School
How to become a better tennis competitor in 4 steps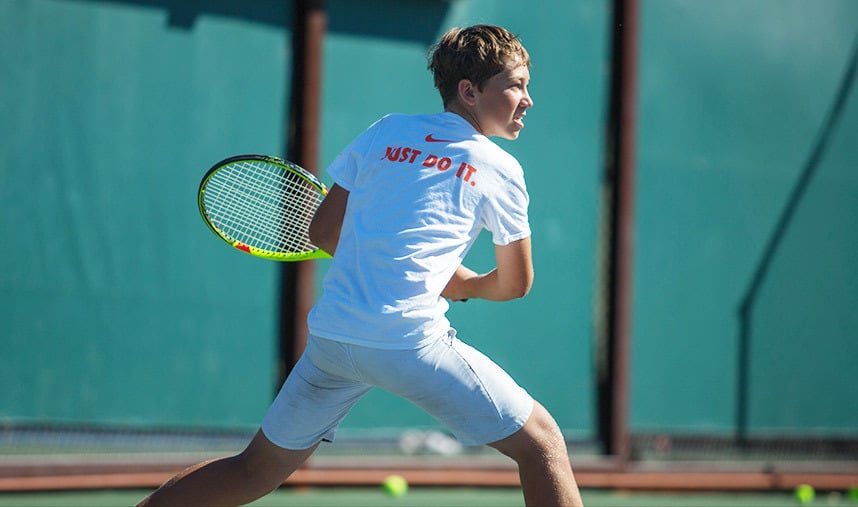 1. Have the right mind-set when you walk on the court.
Don't make excuses; once you start down that path, you have already lost the match.
Weather the storm, there will be very few matches you play that will walk off the court and feel like you have played a perfect match. Great competitors know there will be ups and downs in a match. The people who usually win are the ones that understand this and do not let their emotions run wild when they are down.
Use positive affirmations. They help keep your mind in the right place!
Take advantage of your in between point time, if you feel like you are losing the momentum, go back to  your towel and slow down.
Make sure your mind is focused on the present before the start of each point. It's a process and the more you worry about the last point or the possible outcome, the less focused you will be.
2. Play high percentage points.
Stay in safe cross-court rally's until the right ball presents itself for you to pull the trigger down the line.  Missing in the net or wide or cardinal sins.
Every-time you step on the court, your mantra should be no free points! Make your opponents work, if they feel they have to hit a winner on each point, you will eventually wear them down.
3. Identify the holes in your game and then work on them till they become strengths. If you have holes in your game, it can erode your confidence!
4. Tennis is hard and you need to have fun. Enjoy the ride and enjoy the competition. Everyone loses so manage the highs and lows.  LOVE THE BATTLE. When you take this attitude you will really start to play better.
For more great tips from Coach Browning and his amazing staff, get in on the action this summer at the Nike Tennis Camp at Emory University!
Share This