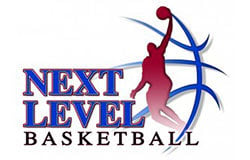 Nike Basketball Camp Oklahoma Athletic Center
Nike Basketball Camp Oklahoma Athletic Center
10

Reviews
Average Rating
Stars
Improve your game and have serious fun
at Nike Basketball Camps
Due to scheduling conflicts, we will not be hosting a camp at Oklahoma Athletic Center in summer 2022. However, we do plan to be back in 2023 and will be running camps nearby and in the surrounding area. Join them this summer for serious fun!
The Complete Skills Camp helps players of all abilities develop athletically, refine fundamental basketball skills and enhance their skill set at the post, wing or guard position.
Highlights Include
Challenging schedule packed with team play, skill stations, and fun competitions
Supportive atmosphere to help players achieve their basketball-related and personal goals
Receive a Nike Basketball Camp t-shirt and other prizes!
Camp Coaches
Co-Director

Derek Washington

In 2011, Derek Washington, former NAIA starting point guard, and Jade Carter, an All Conference player, formed Next Level Basketball Corporation (NLBC), a not-for-profit corporation. NLBC is committed to providing positive opportunities for basketball players.Their goal is to show the youth how to utilize basketball as a tool to be empowered for a better tomorrow.

View Derek's Bio & Basketball Tips

⟩

Co-Director

Jade Carter

Jade Carter, the Vice President and Co-Founder of Next Level Basketball, was born and raised in the small town of El Reno, Oklahoma. Being raised in a family of athletes, he was inspired by them wanted to be successful in sports and make it out of his small hometown. His success in high school lead him to being recruited to one of the top ranked junior colleges, Redlands Community College.

View Jade's Bio & Basketball Tips

⟩
Camp Details
JOIN THE 2023 PRIORITY REGISTRATION LIST!
Dates and details will be added to this page as soon as they are confirmed. Make sure your child is first in line to register after the new year by joining the Priority Registration List at no cost! Priority List members will be the first to know when our 2023 summer camp registration officially opens!

For details on all 2022 Nike Basketball Camps, please visit Nike Basketball Camps.
2023 DATES COMING SOON!
Show Less

See More

Camp Details
MEALS
Snacks are not provided. Please bring a water bottle and snack.
JERSEY DAY
Wear your favorite player or team jersey on Jersey Day! Jersey Day will take place on TBA. All campers are encouraged to participate.
BASKETBALLS
Nike Versa Tack Basketballs can be purchased during registration for $25. Players can choose between a size 6 (28.5", standard girls) or size 7 (29.5", standard boys) ball, which will be passed out on the last day of camp. Please note that it is not required to bring a basketball to camp as they are provided by the staff for camp instruction.
Camper Evaluation
Upon arrival, all participants are evaluated by the staff so that their own instructional needs can be addressed throughout the week. In addition, campers will be evaluated and then split up into smaller groups according to age and ability. Parents are invited to attend the closing ceremony! Departure immediately following.
Transportation
Transportation is not provided by the camp to or from any airports. If you are flying to or from camp, we recommend using an airport shuttle service. Please schedule flights as close as you can to the check-in times on the first day and check-out times on the last day.
Information Packet
A detailed camper information packet containing check in location, health/release forms, emergency contact numbers, and a checklist of things to bring will be emailed to all registered campers in the Spring. The US Sports Camps health and release forms do not require a doctor's signature and they will be collected on the first day of camp.
Scholarships
We cannot offer scholarships due to NCAA regulations. Our affiliation with NCAA coaches and schools puts us in a position where any scholarship money can be seen as an inducement to a future collegiate athlete. This puts our coaches and our host universities in jeopardy of damaging their status with the NCAA and incurring penalties at the hands of their organizing body.
*Please note, this information is subject to change.
Sample Daily Schedule
9:00 AM

Camp meeting, discuss agenda for the day

9:15 AM

Offensive/defensive skill stations

10:30 AM

Lecture/technique demonstrations

11:00 AM

Games/contests/shooting

12:00 PM

Campers Depart
The recently renovated Oklahoma Athletic Center is a four-court basketball facility. The facility also has an Indoor 40-yard turf within an open gym; a premier athletic performance training facility with state-of-the-art equipment and specialty custom built gear that is unique in Oklahoma.
Overall Average Rating
Stars
He is ready for next year!

July 27, 2021: Malachi enjoyed camp so much each day he was ready to come back, every day he would go home and work on some of the things he learned. He met some friends, and said the coaches were great. He is ready for next year!

— Kamiah A., Parent

she will be attending next year

July 24, 2021: Taniya busted her butt everyday, and after practice she felt it. She learned a lot of new skills, and she realizes how important running is. Being able to watch other people play and use the skills they learned has opened her eyes. Never giving up and consistent practice will take her game to another level. She wants to earn a personal prize and she will be attending next year.

— Tamika R., Parent

Thank you!

July 26, 2019: He stated that they were able to work on improving his skills and techniques. He liked that a report was sent home on the things he did well and others that needed improvement. Thank you!

— Angel W., Parent
Show Less

See more

Reviews
he learned a lot of things

July 26, 2019: Tylan was super excited to have this experience, being the youngest at this camp he learned a lot of things in basketball that he needs to improve on and things that could make him a much better player. And not to mention all the great friends he made throughout the week.

— Shaneka W., Parent

He truly enjoyed this camp

June 20, 2019: Jack learned his strengths and weaknesses as a player and the coaches pushed and encouraged to improve his weaknesses and praised for his strengths. He truly enjoyed this camp and I think three days is the perfect amount of time.

— Marsha T., Parent

Great week!

July 20, 2018: My daughter loves this camp and continues to attend summer after summer. The Director and Coaches not only teach the necessary skills to improve her on-court performance, but they also stress the importance of confidence, leadership, and determination. Once again, she had a great week!!

— Lisa R., Parent

Personable Coaches

July 20, 2018: The coaches were personable and allowed for correction and growth in a safe environment. The camper evaluations provided positive coach and camper interactions! The camp environment encouraged the campers to focus on goals and next level both on and off the court!

— James D., Parent

Learned a lot

July 2, 2018: I liked how I could use the skills that I learned in the drills and apply some of them to the actual game of basketball. It was fun learning how to pass, shoot, dribble, and do many other things in basketball better than I could before I went to this camp.

— Christian S., Camper

​I appreciate the defensive instruction very much

July 19, 2017: Izzy enjoyed the competition and the instruction. I appreciate the defensive instruction very much. Most camps focus on just the offense.

— Izzy I., Parent

Best camp he's attended thus far

July 19, 2017: Jaylon was pushed to play better, because of his skills he was able to play with the older kids. Best camp he's attended thus far in his basketball career. thank you. coaches were positive and made the kids work hard and keeping it fun.

— Jaylon N., Camper
Camp Dates & Prices
New Camp Dates Coming Soon!
Please join the Priority List to be notified when this program opens for 2023 registrations.