March 01, 2019
Presented by Alex Corbisiero, Camp Director
Nike Rugby Camps opens new programs in Boston with Alex Corbisiero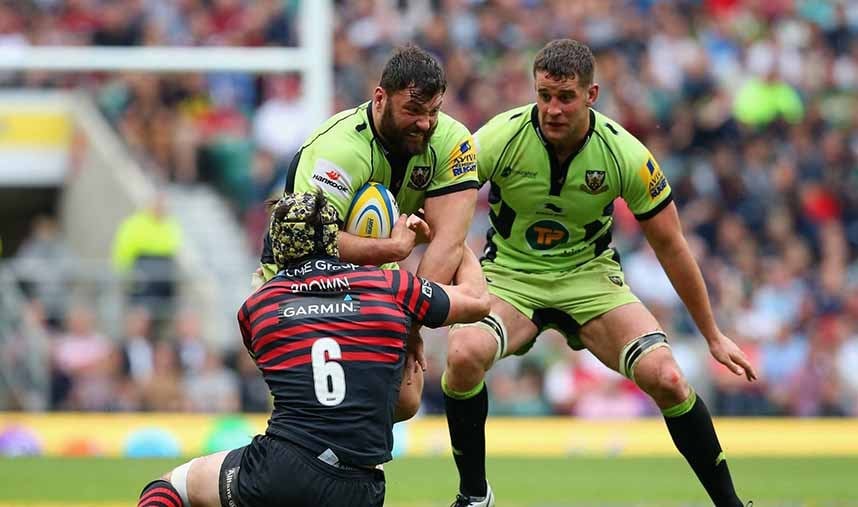 Alex Corbisiero and the Team Corbs staff join the Nike Rugby Camps network by hosting youth programs at Curry College in Massachusetts.
March 1, 2019 – Nike Rugby Camps recently announced a new camp operation near Boston to be hosted by rugby union star, Alex Corbisiero. The former British Lion retired just a few years ago and has already began focusing on giving back to American rugby by assisting with its growth. Beginning retirement with a two-year stint as a lead analyst for NBC Sports Rugby, Alex now looks to youth rugby camps to grow the sport's future opportunities.
"I'm incredibly excited to partner with Nike Rugby Camps," says Alex Corbisiero. "Grassroots and youth development are massive focus areas for Team Corbs to help grow the game in the States, and I can think of no better group to help implement that aspect of our mission.
Team Corbs was founded with the mission of growing the game of rugby in the U.S. through promotion of professional play and youth development. Corbisiero's staff, including rugby stars, Abby Gustaitis, Ben Foden and others, offer expert coaching that provides American players of all levels the guidance they need to be successful in the sport.
"Alex is a tremendous ambassador for the sport and his career as a player speaks for itself," says senior vice president for Nike Rugby Camps, Jason West. "It was clear from our first conversation Alex is completely committed to moving the rugby needle domestically, both in terms of participation and passion, and we feel the camps give him and Team Corbs a platform for doing just that."
The camp will be hosted at the long-time Nike Sports Camps hub in New England, Curry College, which offers many of the company's sport options. Nike Rugby Camps at Curry College will be held July 25-28 and will offer overnight and day camps for boys as well as a girls camp for local players. The overnight camp includes accommodations at Curry College, rugby training, seminars on college and professional rugby, supervised evening activities and all meals. The day camps run from 9:00am-4:00pm and include all rugby activities and lunch. All programs are offered for players of all abilities, ages 10-18.
About Nike Rugby Camps
Nike Rugby Camps (NRC) is a division of US Sports Camps, Inc., America's largest sports camp network. NRC is dedicated to providing the best instruction experiences in the country by working with top coaches at the youth, collegiate and professional levels. To explore a variety of camp options and locations please visit the official website for Nike Rugby Camps.
Share This