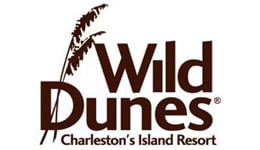 Nike Adult Pickleball Camp at Wild Dunes Resort
Nike Adult Pickleball Camp at Wild Dunes Resort
1

Review
Average Rating
Stars
Improve your game and have serious fun
at Nike Pickleball Camps
The Nike Adult Pickleball Camp at Wild Dunes Resort is the perfect location for players to learn and improve their skills in one of the fastest growing sports in America!
This adult pickleball camp is a 3-day clinic designed to address your specific needs, increase your knowledge of the game and help you improve in a fun and friendly environment.

Highlights Include
9 hours of court time
Grips, stroke development, strategy, etiquette and more!
Groupings for all skill levels
Low camper to staff ratio
Drills that focus on proper repetitiveness for skill enhancement
Camp Coaches
Camp Director

Phil Whitesell

Phil Whitesell is the returning Camp Director of the Nike Tennis Camp and former Women's professional tennis coach on WTA Tour. He most notably coached Brenda-Schultz McCarthy, a top 10 WTA tour and Meredith McGrath Semi-Finalist at Wimbledon.

View Phil Whitesell's Bio & Pickleball Tips

⟩
Camp Details
We offer fun weekends of Adult Day Camp (Friday-Sunday) for players ages 18+ of all skill levels. Camp includes 9 hours of pickleball instruction and offers programs for advanced beginner and intermediate level players.

Camp will cover: Grips, stroke development, dink shot, serves & returns, specialty shots, rules and etiquette and much more!
2023 CAMP DATES
Show Less

See More

Camp Details
CAMP PROGRAM
"Advanced Beginner" and "Intermediate" skill levels

Camp is geared towards adult players of all levels. Upon arrival all participants are evaluated by the staff so that their own instructional needs can be addressed throughout the weekend.

- Overview
Small groups of players with similar skill levels
When to Poach
Third Shot drop
When to Drive and when to Drop
Where to Drive the ball
Lobs
Angle Volleys, inside out volleys, Backhand and Forehand rolling volleys, drop volleys
Dinking tactics when all 4 are up at net

Hitting around the net
Hitting the "Ernie"
Slice dinks and top spin dinks

Angle Overheads
Groundstrokes

Proper backhand and forehand grips
Top spin
Slice
Inside out forehands
CAMP SCHEDULE
- Friday
4:00pm-6:00pm: Pro Play In/Player Evaluation
- Saturday

- Sunday
11:00am-2:00pm: Tournament followed by a Pro Exhibition
WHAT'S INCLUDED IN THE FEE?
Welcome Package: All campers receive a Nike Pickleball Camps t-shirt and prizes
Instruction: 9 hours of court time including instruction and match play
INSTRUCTION, EQUIPMENT, & FACILITY
Groupings: Campers are grouped by ability, and experience
Equipment Needed: All campers must bring a pickleball paddle, athletic shoes and a water bottle
Facility: The resort's beautiful pickleball courts
Medical Protocol: In case of an emergency, campers will be transported to the nearest hospital
COVID-19 SAFETY & REGULATIONS
For more information on our Covid-19 safety procedures and regulations, please visit https://www.ussportscamps.com/covid-safety.
OVERNIGHT ACCOMMODATIONS
Book early for the best room rates! These are Day Camps and only and run during the hours listed above. The camp tuition DOES NOT include housing. Campers are required to provide their own overnight accommodations.

Please call the Wild Dunes Resort directly to book your hotel reservations. Special rates are not guaranteed at this time.
CAMP INFORMATION PACKET
A detailed camper information packet containing check in location, health/release forms, emergency contact info, and a list of things to bring will be emailed to all registered campers in the Spring. Our health and release forms do not require a doctor's signature and they will be collected on the first day of camp.

Camp Code: PBADWD
Camp Reviews
Overall Average Rating
Stars
One of my son's favorite camps of the summer!

— Anonymous
SECURE YOUR SPOT – CAMPS SELL OUT!
Last year over 650 Sports Camps sold out, leaving 7,000+ campers on the waitlist. Due to high demand, early registration for our first-come-first-serve camps is strongly recommended.
Camp Dates & Prices
New Camp Dates Coming Soon!
Please join the Priority List to be notified when this program opens for 2023 registrations.