Nike Soccer Camp with Beestera Soccer Training - Mount Holyoke College
Nike Soccer Camp with Beestera Soccer Training - Mount Holyoke College
6

Reviews
Average Rating
Stars
Improve your game and have serious fun
at Nike Soccer Camps
Join us this summer as Nike Soccer Camps team up with Beestera Soccer Training to offer a fantastic week of residential camp at Mount Holyoke College in South Hadley, MA. Team up with the experienced Beestera coaching staff for the ultimate soccer training camp!
Using a unique coaching model, the curriculum focuses on the development of the whole person. Every camper will be challenged mentally, physically, and emotionally with the goal of increasing each camper's tactical knowledge, technical ability, and enthusiasm for the game. Get the full camp experience and have fun while building the core fundamentals integrated within Nike Soccer Camps. Make friends and create memories with our team that will last a lifetime!

Highlights Include
Coaching from Beestera Soccer Training staff
Unique & structured curriculum
World class residential and soccer training facility
10 to 1 camper to coach ratio
Nike Soccer Camp T-shirt & camp prizes
Elite technical training & game knowledge development
Position specific training
Turf and grass fields
Newly renovated dorms
Amazing selection of nutritious meals with the ability to cater to any allergy
Player's Lounge (FIFA, Ping Pong, Soccer Tennis)
Game analysis meetings and feedback
Camp Coaches
Camp Director

Mike Matera

Mike co-founded Beestera Soccer Training in 2015 after graduating from Siena College. Growing up in Trumbull, Connecticut, Mike played at Beachside Academy for six years before being recruited by Siena. At Siena, Mike earned All-Rookie and All-Tournament Team honors while captaining the team...

View Mike's Bio

⟩

Coach

Josh Binfield

Josh joined Beestera in March 2019. Born and raised in Essex, England until he was eight years old, he moved to Vancouver, Canada for seven years before graduating high school in Buffalo, NY. After high school, Josh attended IMG Academy in Bradenton, Fl. From there he was recruited to play for Manhattan College at the NCAA Division I level. In his Junior year, Josh joined the Manhattan College coaching staff as a player-coach while earning All-MAAC academic honors...

View Josh's Bio

⟩

Mental Health Counselor and Mental Performance Coach

Powell Cuccheilla

Powell Cucchiella is a Licensed Mental Health Counselor and mental performance coach working with middle school, high school, and college athletes interested in maintaining peak performance. As a former division 1 soccer player at the University of Maryland Baltimore County (UMBC), Powell understands quite well the challenges we face in consistent and confident performance

View Powell's Bio

⟩
Camp Details
Mount Holyoke College has everything an inspiring player could want all in one place. This will be one of the most demanding and fun experiences of a player's life. From the unique technical skills training to the competitive tournament style games, there is no doubt each player will improve in all facets of the game while developing a deeper love for the process of development.
SECURE YOUR SPOT!
Due to local and state regulations, we anticipate having to reduce our enrollment numbers significantly this year. You can expect a high demand on these first-come-first-serve camper spots, so please be sure to register early.
CAMP PROGRAM:

Dates: July 17-21, 2024 (Sun-Thurs)
Ages: 10-18
Gender: Coed
Specialized Goalkeeper Training: We'll be offering Specialized Goalkeeper Training from 9-11 am, after that the goalkeepers will integrate with the rest of camp and play in goal for scrimmages.
Options: Overnight and Extended Day
Extended Day Hours: 9:00am - 9:00pm
Check-In: Sunday at 3pm. Outside of Mead Hall
Check Out: Wednesday at 12pm
Facility: Mount Holyoke College
CAMP INFO
Goals of Camp: At Beestera Camps we pride ourselves on the holistic development of each camper. Campers will be challenged physically, cognitively, emotionally, and socially in order to give them the most authentic experience possible.
Physical: Campers will become more competent and consistent in their technical soccer skills in areas such as dribbling, passing, and shooting by the end of the week.
Cognitive: Campers will become more "soccer literate" and be able to interpret various tactical situations in-game settings more efficiently.
Emotional: Campers will learn and demonstrate multiple ways to control their emotions while showing qualities such as resilience and perseverance in all activities which will result in higher self-esteem and self-confidence. A Licensed Mental Health Counselor (LMHC) will be on-site for one day to help campers create positive belief systems, introduce relaxation techniques, and maximize peak performance through a variety of tools and exercises.
Social: Campers will learn to respectfully communicate with others while accepting their culture and individual differences through the use of our sport education curriculum model.
HOUSING
The information below is based on previous years and is subject to change each year. Final housing information for this camp will be provided in the Information Packet, emailed to all campers closer to the camp's start date.
Roommates: There will be 2 campers to a room. Rooms are assigned by age & roommate requests. Roommate requests must be mutual, If you don't have a roommate request, you will be placed in a room with someone near your age. It will be a great opportunity to meet someone new!
Linens: Not provided. Bring linens or sleeping bag, pillow, pillowcase, and a towel
Air Conditioning: Dorms do NOT have A/C. We recommend bringing a fan.
OVERNIGHT INFORMATION
EXTENDED DAY INFORMATION
Day Camp Hours: 9am-9pm (First day from 3-9pm)
Daily Check-In & Out: Mount Holyoke College
Meals: Lunch & Dinner is provided for Extended Day Campers
COVID-19 SAFETY & REGULATIONS
*All participants will be required to either be vaccinated and boosted if eligible or receive a negative medically administered covid test within 72 hours of arriving on campus
*All Massachusetts camps must comply with the regulations of the Massachusetts Department of Public Health and be licensed by the local board of health.

In the event campers are not vaccinated either due to medical or religious reasons, they must provide proof of a negative COVID 19 PCR test, administered within 72 hours of arrival at camp.
All campers' parents will be advised to have campers take a COVID 19 test, either PCR or Binax/ Now rapid test 72 hours prior to arrival at camp. Should the test prove positive, campers should not come to camp.
PREPARE FOR CAMP: COMPLETE YOUR PRE-CAMP CHECKLIST
To view your customer account, complete your mandatory forms, pay balance dues, and review important camp information, visit Pre-Camp Checklist.
All necessary camp information is on this page. If there are any imperative changes prior to camp start, registered campers will be notified via email and this webpage will be updated.
WHAT'S INCLUDED IN THE FEE?

Instruction: Training from the Beestera coaching staff
Day campers: Lunch and dinner are provided (see meal breakdown below)
Supervision: Staff members are strategically placed throughout the camp to provide optimal supervision and participate in all activities
Camp T-shirt & Prizes: All campers receive a Nike Soccer Camps t-shirt and prizes
INSTRUCTION, EQUIPMENT, & FACILITY
Ratio: Low camper-to-coach ratio
Groupings: Campers are grouped by age, ability, and experience
Equipment Needed: All campers must bring soccer cleats, shin guards, athletic shoes, and a water bottle.
Facility: Mount Holyoke College
Medical Protocol: Most camps have an athletic trainer on-site to help with illness or injury. In case of an emergency, campers will be transported to the nearest hospital
CHECKLIST OF THINGS TO BRING:
Below is a suggested list of clothes, equipment, and personal items. US Sports Camps is NOT responsible for lost or stolen articles or money.

OVERNIGHT
Athletic clothing (1-2 pairs/day)
Soccer Cleats (no metal studs)
Shin guards
Water bottle
Sunblock
Comfortable off-court clothing (pants/shorts, shirts, sweatshirts, 1 pair/day)
Undergarments (1-2 pair/day)
Pajamas
Bathrobe
Flip flops
Laundry bag
Toiletries (shampoo, conditioner, bodywash, facewash, hairbrush, toothbrush, toothpaste, deodorant, etc.)
Personal items & medications
Eye mask, ear plugs (optional)
Washcloth and bath towel
Alarm clock
Fan (optional)
Bedsheets
Comforter or sleeping bag
Pillow and pillowcase
DAY CAMPERS
Athletic clothing
Soccer Cleats (no metal studs)
Shin guards
Water bottle
Sunblock
Packed lunch and snacks (optional)
Small gym bag/backpack
SOCCER BALLS
Nike Soccer Camp Balls can be purchased during registration. Players can choose between a size 4 or size 5 ball, which will be passed out on the first day of camp. Please note that it is not required to bring a soccer ball to camp as they are provided by the staff for camp instruction.
TEAM DISCOUNT
If you have a group of 4 or more campers registering for the same camp, each camper is eligible for a $25 discount. If you have a group of 8 or more campers registering for the same camp, each camper is eligible for a $30 discount. Please fill out the Team Discount - Soccer form with the name of your group and the names of each camper enrolling in the camp and we will create a unique discount code for your group.
TRANSPORTATION
Transportation is not provided. Campers are responsible for getting to and from camp on their own. There is no supervision before or after camp hours so please make arrangements to pick up your child on time.
MEDICAL PROTOCOL
Most camps have an athletic trainer on-site to help with illness or injury. In case of an emergency, campers will be transported to the nearest hospital.
COMPANY POLICIES
For information regarding our cancellation policy and all other company policies, please visit USSC Policies.
NIKE SOCCER CAMP FAQ
For general questions about our soccer camps please see our FAQ page.
***Camps are open to any and all entrants. Enrollment in our camps is limited only by age, gender, and capacity restrictions as specified by each camp
WANT MORE DETAILS?
Click the orange button below to view program descriptions, schedules, housing, and more.
Show Less

See More

Camp Details
.
Sample Day Time Schedule
7:00 am

Morning run or workout

8:00 am

Breakfast

9:00 am

Technical skill development

11:00 am

Small sided games

12:00 pm

Lunch

1:00 pm

Afternoon meeting (video analysis, soccer psychology, health, etc)

2:30 pm

Position specific training

4:00 pm

On field tactical session

5:00 pm

Dinner

6:30 pm

Tournament games

8:30 pm

Full camp night activity (snack, soccer tennis, trivia, etc)

10:00 pm

Lights out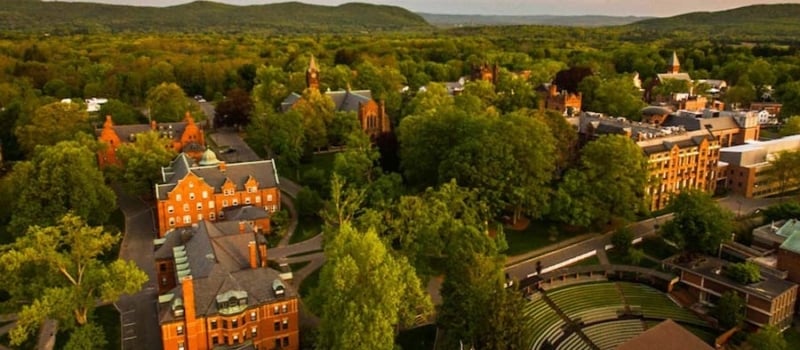 Camp Reviews
Overall Average Rating
Stars
August 3, 2023: The tournaments (soccer tennis and World cup) were my son's favorite. Director Mike Matera is amazing at fostering well rounded players, focusing on not only soccer skills but also on their breathing, mental state and responsibilities to their team and coach.

— Anonymous

August 6, 2022: The relationships and that were formed and teaching my son to push past boundaries that have made him uncomfortable

— Anonymous

August 7, 2023: Henry got so much better and he loved the coaches. This was an amazing experience!

— Anonymous
Show Less

See more

Reviews
August 6, 2022: The overall experience my child had. She loved the coaches!

— Anonymous

August 3, 2023: long days on the field - building skills and having fun

— Anonymous

Good sportsmanship

— Anonymous
SECURE YOUR SPOT – CAMPS SELL OUT!
Last year over 650 Sports Camps sold out, leaving 7,000+ campers on the waitlist. Due to high demand, early registration for our first-come-first-serve camps is strongly recommended.
Camp Dates & Prices
This program has concluded for the season.
Please Join our Priority List to be notified when this program is available for registration.