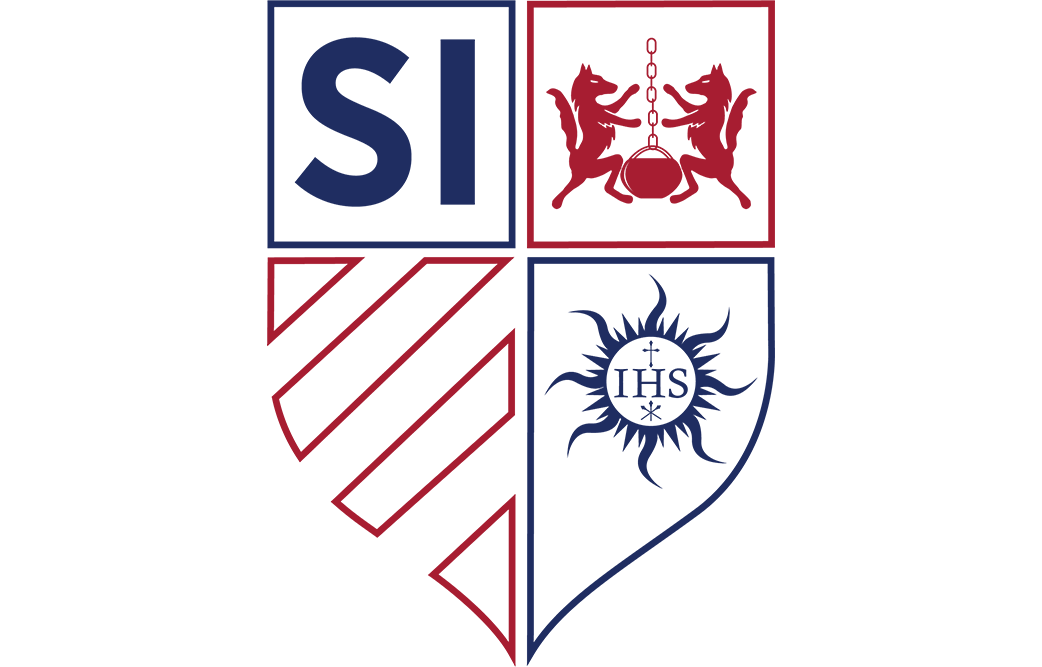 Nike Soccer Camp St. Ignatius College Preparatory
Nike Soccer Camp St. Ignatius College Preparatory
17

Reviews
Average Rating
Stars
Improve your game and have serious fun
at Nike Soccer Camps
Team up with the St. Ignatius soccer coaching staff this summer for these Nike Soccer Camps held at SI in San Francisco. This popular Bay Area Camp is a perfect opportunity for players of all abilities to work with a top coaching staff to refine technique, develop new skills and work on every aspect of the game, in a fun and competitive enviroment.

Highlights Include
Coaching from SI coaching staff
Unique & structured curriculum
Low camper to coach ratio
Nike Soccer Camp T-shirt & camp prizes
Position specific training
Daily emphasis on fundamental development, team play, and technical skills
Camp Coaches
Camp Director

Edson Cardona

Born and raised in the bay area, Edson Cardona, CEO of PMP Academica, is a prominent soccer coach known for his passion and commitment to developing young talent since 2016. His intrinsic love for the sport and expertise has made him a notable mentor to elite soccer players of all levels including youth, collegiate, and professional. After playing professionally in Europe, Central America, and North America, Edson has trained alongside a diverse array of coaches and training styles. He hopes to piece together these technical and life lessons to build a roadmap for the next generation of players.

View Edson's Bio

⟩
Camp Details
SECURE YOUR SPOT!

You can expect high demand on these first-come-first-serve camper spots, so please be sure to register early.

CAMP INFO:

Camp Dates:

June 5-9, 2023 (Mon-Fri)

June 12-16, 2023 (Mon-Fri)

June 20-23, 2023 (Tue-Fri)

July 5-7, 2023 (Wed-Fri)

Ages: 7-14

Gender: Coed

Morning Half-Day: 9:00am - 12:00pm

Afternoon Half-Day: 1:00pm - 4:00pm

Full-Day Hours: 9:00am - 4:00pm

Check-in & out Locations: Upper Field & JB Murphy

Meals: Lunch is NOT provided
*Check-in starts 15 minutes before camp start time

CAMP INFO:
This program is geared towards Player Development & High-Performance campers. Players will work on mastering the proper fundamentals, techniques and advancing their overall skills and knowledge of the game. A great opportunity for players to learn through a mix of drills, games, and competitive play. With a number of different camp options for all to enjoy!

SKILL LEVELS
Player Development is for campers ages 11 and under of all skill levels. These camps are designed to maximize player participation and ensure each camper develops in all aspects of the game in a fun and engaging environment. Coaches will implement a wide range of technical, physical, and tactical activities with a focus on fun so campers get to improve with a smile on their faces.
High Performance is for campers ages 12+ looking to improve their game in a fun and fast-paced environment. These camps are designed so players leave the camp week more prepared for their club and high school seasons. Experienced coaches will provide campers with a fresh perspective and challenge them to develop technical, tactical, physical, and psychological aspects of their game through a progressive curriculum.

*NOTE: If you believe your camper should be in a different skill level than the age requirement listed, please add a note at check-out and mention it to the camp director on day 1.

The information below is based on previous years and is subject to change each year.

PREPARE FOR CAMP: COMPLETE YOUR PRE-CAMP CHECKLIST
To view your customer account, complete your mandatory forms, pay balance dues, and review important camp information, visit Pre-Camp Checklist.
All necessary camp information is on this page. If there are any imperative changes prior to camp start, registered campers will be notified via email and this webpage will be updated!

WHAT'S INCLUDED IN THE FEE?
Instruction: Training from Edson Cardona and Coaching Staff

Day campers: Lunch is not provided. Please bring a packed lunch.

Supervision: Staff members are strategically placed throughout the camp to provide optimal supervision and participate in all activities

Camp T-shirt & Prizes: All campers receive a Nike Soccer Camps t-shirt and prizes
INSTRUCTION, EQUIPMENT, & FACILITY
Ratio: Low camper-to-coach ratio

Groupings: Campers are grouped by age, ability, and experience

Equipment Needed: All campers must bring soccer cleats, shin guards, athletic shoes, and a water bottle. A further list of 'recommended items' will be in the Information Packet.

Facility: Upper Field & JB Murphy

Medical Protocol: Most camps have an athletic trainer on-site to help with illness or injury. In case of an emergency, campers will be transported to the nearest hospital
CHECKLIST OF THINGS TO BRING:
Below is a suggested list of clothes, equipment, and personal items. US Sports Camps is NOT responsible for lost or stolen articles or money.

Athletic clothing
Soccer Cleats (no metal studs)
Shin guards
Water bottle
Sunblock
Packed lunch and snacks
Small gym bag/backpack
SOCCER BALLS
Nike Soccer Camp Balls can be purchased during registration. Players can choose between a size 4 or size 5 ball, which will be passed out on the first day of camp. Please note that it is not required to bring a soccer ball to camp as they are provided by the staff for camp instruction.
TEAM DISCOUNT
If you have a group of 4 or more campers registering for the same camp, each camper is eligible for a $25 discount. If you have a group of 8 or more campers registering for the same camp, each camper is eligible for a $30 discount. Please fill out the Team Discount - Soccer form with the name of your group and the names of each camper enrolling in the camp and we will create a unique discount code for your group.
TRANSPORTATION
Transportation is not provided. Campers are responsible for getting to and from camp on their own. There is no supervision before or after camp hours so please make arrangements to pick up your child on time.
MEDICAL PROTOCOL
Most camps have an athletic trainer on-site to help with illness or injury. In case of an emergency, campers will be transported to the nearest hospital.
COMPANY POLICIES
For information regarding our cancellation policy and all other company policies, please visit USSC Policies.
NIKE SOCCER CAMP FAQ
For general questions about our soccer camps please see our FAQ page.
***Camps are open to any and all entrants. Enrollment in our camps is limited only by age, gender, and capacity restrictions as specified by each camp
WANT MORE DETAILS?
Click the button below to view program descriptions, schedules, and more.

Show Less

See More

Camp Details
.
Sample Daily Schedule
9:00am

Camp Check-in, Discussion of Theme of Day and Assignments

9:15-10:30am

Technical development & drills

10:30-11:00

Station work

12:00-1:00pm

Lunch

1:00-2:00pm

Station work

2:00-3:00 pm

Positon specific training

3:00-4:00 pm

Scrimmages

4:00 PM

Campers depart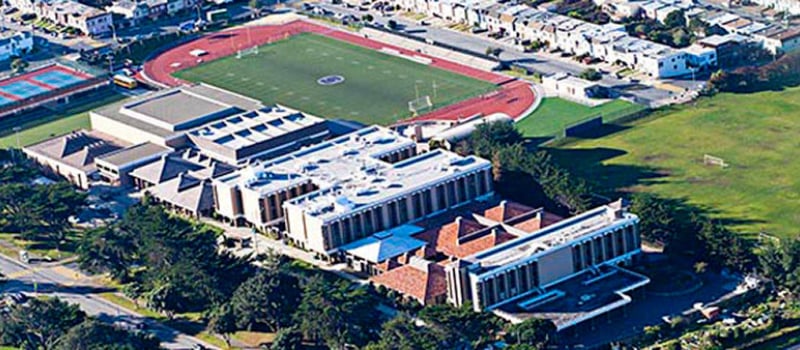 Overall Average Rating
Stars
Loved the energy and the spirit

July 20, 2021: Anuj loved the energy and the spirit. He had a wonderful time connecting with other kids after a year of indoors in Covid. I am not sure if he learned new skills but I am surely certain, his love for camps and specially soccer camps grew quite a bit!

— Anuj's Paren

LOVED the experience

June 30, 2021: Rinka LOVED the experience and the coaches! Excited to go next year!

— Parent

Improved her skills

July 5, 2021: She improved her soccer skills, became more confident, made a few friends on the pitch, and enjoyed the workout.

— Parent
Show Less

See more

Reviews
She loved the whole camp!!

June 30, 2021: The coaches were friendly and fun - she loved the whole camp!!

— Parent

Development

July 1st, 2019: Lily enjoyed the level of rigor and had a lot of fun - she was able to practice and develop specific soccer skills. She loved the strength training component too!

— Heather B.

Inspired

June 20, 2019: Quinn loved soccer camp. He enjoyed the drills and competitive fun! He made new friends and was really inspired by the coaches and other campers' soccer abilities.

— Heather B. Parent

Can't get enough

June 15, 2019: They had fun, their shooting skills improved, and they wanted to go play the days after the camp ended.

— Joel M. Parent

Ready to come back next year!

June 17, 2018: All necessary info was shared on time and it was very complete. The camp was very well organized and you can tell the coaches care. It was a wonderful experience - Ready to come back next year!

— Karin W. Parent

It's wonderful experience!​

July 14, 2018: My son learned different skills for dribbling, teamwork and shooting and so on. He loved to watch the World Cup with all the campers together during the break. It's wonderful experience!

— Vivien X. Parent

The coaches were great

June 25, 2018: They loved playing lightning and World Cup. They also loved their coach, Brooke as well as others. Great camp for beginners

— Stephanie D. Parent

Coaches were really friendly and knowledgeable

July 22, 2018: I learned how to hit the ball off of a volley and I loved playing lightning!

— Kailer L. Camper

Learned so much

He said he learned more at camp than he did all soccer season with his coach in his club league. We will continue to go to Nike soccer camps to help him with his keeper skills for sure and develop his cross and boot! Thank you.

— Min Min S., Parent 2017

Positive Experience

My two sons have been attending soccer camp at St. Ignatius for years. They love the program, the camp director and counselors. It's a positive experience for campers who want a mix of light skills work, lots of soccer play and having fun.

— Alina O., Parent 2017

Excellent

If your child loves soccer and playing games this camp is the one. Excellent staff and facilities as well as high energy supporting fun and gamesmanship.

— Tanya M., Parent 2016

Hard work, lots of fun!

All I know is what my child told me, but they had fun! They liked how hard they worked and the skills they learned. They liked that they learned moves and passing and the flow of the game. They liked how much they got to work with the ball. Thank you!

— Mona O., Parent 2016

Loved this camp

My camper loved this camp! They learned skills and did a ton of ball work. They were challenged a ton in the morning and loved it!

— Teri K., Parent 2016

Bit of a waste for older campers

This particular camp did not account for the older, more experienced and advanced players. Riding 9th graders did not learn or develop additional soccer skills at the camp. The older players had fun with the little players, but needed to hold back to avoid injuring them. For this age group, the camp was a bit of a waste.

— Monique H., Parent 2016
SECURE YOUR SPOT – CAMPS SELL OUT!
Last year over 650 Sports Camps sold out, leaving 7,000+ campers on the waitlist. Due to high demand, early registration for our first-come-first-serve camps is strongly recommended.