Nike Soccer Camps at Milton Academy
Nike Soccer Camps at Milton Academy
34

Reviews
Average Rating
Stars
Take your game to the next level with Curry College Coach & Premier Club Technical Director, Adam Gabbard!
The Curry and local premier club coaches have planned a great curriculum offering outstanding training, match game instruction and fun activities. Train hard, play hard and set new goals, all while having fun! Nike Soccer Camps are for domestic and international players looking to work on their soccer skills in a fun and encouraging environment. This camp helps players of all abilities develop athletically, refine fundamental soccer skills, and enhance their skill set at the field player and goalkeeper positions. Get the full camp experience and have fun while building the core fundamentals integrated within Nike Soccer Camps. Make friends and create memories with our team that will last a lifetime!

Highlights Include
Offering multiple weeks of elite technical training
Skill development and positon specific training
10:1 Camper to Staff Ratio
Players grouped by age and ability
Nike Soccer Camp T-shirt
Camp Coaches
Head Coach - Bristol Community College Men's Soccer

Adam Gabbard

Adam Gabbard begins his 4th year as the Director of Nike Soccer Camps in Milton, MA. Since joining Nike Soccer Camps in 2019, Milton's Soccer camps have provided hundreds of athletes a platform and environment to develop the foundational skills to improve as a soccer player. Serving all levels of ability, Milton Nike Soccer Camps provide a fun, challenging, encouraging environment for all ages to develop as an athlete.

View Adam's Bio

⟩
Camp Details
CAMP INFO

Dates:

2024 Dates Coming Soon. Join Priority List!

Ages: All Skills 8-13 & H.S Player 14-18
Gender: Coed
Options: Full Day
Hours: 9:00am - 4:00pm*
Meals: Lunch is NOT provided. Please bring a packed lunch
Milton Academy Fields: Camp will be held on Berylson Turf Field. Please see map Linked HERE

*Check-in starts 15 minutes before camp start time

**This camp session runs from Tuesday to Friday

CAMP INFO:
This program is geared towards Player Development & High School players. Players will work on mastering the proper fundamentals, techniques and advancing their overall skills and knowledge of the game. A great opportunity for players to learn through a mix of drills, games, and competitive play. With a number of different camp options for all to enjoy!

SKILL LEVELS
Player Development (All Skills) is for campers ages 8-13 and under of all skill levels. These camps are designed to maximize player participation and ensure each camper develops in all aspects of the game in a fun and engaging environment. Coaches will implement a wide range of technical, physical, and tactical activities with a focus on fun so campers get to improve with a smile on their faces.
High School Players is for campers ages 14-18 looking to improve their game in a fun and fast-paced environment. These camps are designed so players leave the camp week more prepared for their club and high school seasons. Experienced coaches will provide campers with a fresh perspective and challenge them to develop technical, tactical, physical, and psychological aspects of their game through a progressive curriculum.

*NOTE: If you believe your camper should be in a different skill level than the age requirement listed, please add a note at check-out and mention it to the camp director on day 1.

The information below is based on previous years and is subject to change each year

COVID-19 SAFETY & REGULATIONS
*All Massachusetts camps must comply with regulations of the Massachusetts Department of Public Health and be licensed by the local board of health.
PREPARE FOR CAMP: COMPLETE YOUR PRE-CAMP CHECKLIST
To view your customer account, complete your mandatory forms, pay balance dues, and review important camp information, visit Pre-Camp Checklist.
All necessary camp information is on this page. If there are any imperative changes prior to camp start, registered campers will be notified via email and this webpage will be updated!

WHAT'S INCLUDED IN THE FEE?
Instruction: Training from the Curry College coaching staff
Day campers: Lunch is NOT provided
Supervision: Staff members reside in rooms strategically placed throughout the dorm to provide optimal supervision and participate in all activities
Camp T-shirt & Prizes: All campers receive a Nike Soccer Camps t-shirt and prizes
INSTRUCTION, EQUIPMENT, & FACILITY
Ratio: Low camper to coach ratio
Groupings: Broken down by age, ability, and experience
Equipment Needed: All campers must bring soccer cleats, shin guards, athletic shoes, and a water bottle. A further list of 'recommended items' will be in the Information Packet.
Facility: Milton Academy
Medical Protocol: Most camps have an athletic trainer on-site to help with illness or injury. In case of an emergency, campers will be transported to the nearest hospital
DAY CAMP INFORMATION
Day Camp Hours: 9:00 am - 4:00 pm
Daily Check-In & Out: Drop-off must be in the ACC parking lot and then campers can be walked over to the field.
Meals: Lunch is not provided. Please bring a packed lunch
A closing ceremony will take place approximately 30 minutes prior to camp check-out on the last day. Parents are invited to attend! Departure immediately follows the closing ceremony.
CHECKLIST OF THINGS TO BRING:
Below is a suggested list of clothes, equipment, and personal items. US Sports Camps is NOT responsible for lost or stolen articles or money.

Athletic clothing
Soccer Cleats (no metal studs)
Shin guards
Water bottle
Sunblock
Packed lunch and snacks
Small gym bag/backpack
SOCCER BALLS
Nike Soccer Camp Balls can be purchased during registration. Players can choose between a size 4 or size 5 ball, which will be passed out on the first day of camp. Please note that it is not required to bring a soccer ball to camp as they are provided by the staff for camp instruction.
TEAM DISCOUNT
If you have a group of 4 or more campers registering for the same camp, each camper is eligible for a $25 discount. If you have a group of 8 or more campers registering for the same camp, each camper is eligible for a $30 discount. Please fill out the Team Discount - Soccer form with the name of your group and the names of each camper enrolling in the camp and we will create a unique discount code for your group.
TRANSPORTATION
Transportation is not provided. Campers are responsible for getting to and from camp on their own. There is no supervision before or after camp hours so please make arrangements to pick up your child on time.
MEDICAL PROTOCOL
Most camps have an athletic trainer on-site to help with illness or injury. In case of an emergency, campers will be transported to the nearest hospital.
COMPANY POLICIES
For information regarding our cancellation policy and all other company policies, please visit USSC Policies.
NIKE SOCCER CAMP FAQ
For general questions about our soccer camps please see our FAQ page.
***Camps are open to any and all entrants. Enrollment in our camps is limited only by age, gender, and capacity restrictions as specified by each camp.
WANT MORE DETAILS?
Click the button below to view program descriptions, schedules, and more.
Show Less

See More

Camp Details
.
Sample Daily Schedule
9:00am

Day Camper drop off

9:00am

Warm up/ Stretch

9:15am

Soccer Training (Passing focus, first touch focus, shooting & finishing focus)

11:00am

1v1 or 3v3 games

12:00pm

Lunch

1:00pm

Guest Speaker

2:30pm

Games

4:00pm

Day Campers Depart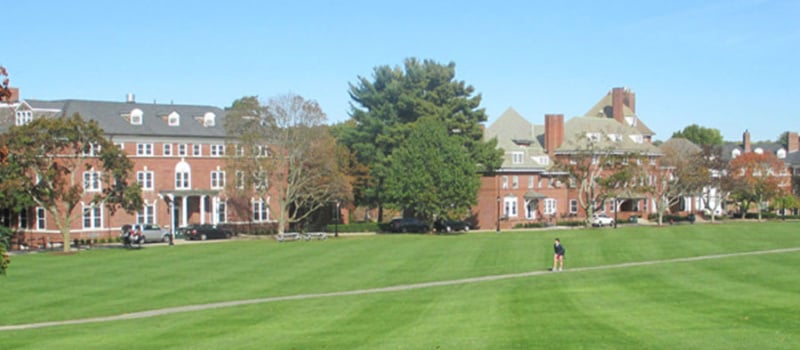 Camp Reviews
Overall Average Rating
Stars
this experience was "phenomenal" to use his words

— Anonymous

Campers from all over the world

My daughter enjoyed the fact that the campers were from all over the world. The chemistry between the kids was great.

— null

Very organized

The campus was great; the soccer play/skills was just enough coupled with swimming and free time. The staff was very helpful and the camp was very organized and affordable.

— null
Show Less

See more

Reviews
Improved skills

My daughter really enjoyed the soccer camp. She definitely wants to go again next summer and even though we live close by, she wants to do the overnight camp. Her skills improved, her confidence improved and she really like interacting with campers from all over the world with different skill levels.

— null

Awesome camp

This camp is awesome. A very rigorous and exciting training course as well as great food and fun activities to enjoy off the pitch. I recommend this camp to everyone.

— null

Learned a lot

My daughter Hannah attended the Nike Soccer and Tennis Camps for the past two years. She loves this camp! She made so many friends from different countries, loved her counselors, and learned a lot of soccer and tennis. We highly recommend this camp.

— null

Amazing Camp

What a great camp! My daughter has made lots of international friends. Her experiences at the camp, both soccer and friendships, will be remembered throughout her life.

— null

Amazing

I learned a lot and the learning was both fun and intense. I met other kids from around the world and that was amazing.

— null

Great instruction

This has been our son's third year attending the Nike Soccer Camp and he still always talks about next year when he goes back to Nike Soccer Camp...The instruction is great and the counselors make him feel like he is special. They all know his name and remember him from the previous year.

— null

Can't wait to come back

I had a great time at Nike Soccer camp. I learned a lot of skills that will help me when I play on my travel team. My coaches were great and I made a lot of friends too. I can't wait to come back next year!

— null

Truly memorable experience

My daughter, Molli Fellows decided to attend camp alone. I thought at 16 it was great that she would want to go not knowing anyone. She truly had a memorable experience. She met campers and coaches from all over the world and felt that though she was the oldest one at soccer camp, she was pushed to learn and improve her skills. The experience was definitely worth the cost.

— null

Better splits based on ability

Better splits based on ability. There was a total mix of kids in the group, several of whom had little to no experience and a few of whom who, like my daughter, play seriously on several teams.

— null

Needs better evaluation system

Of the times my kids have attended, I'd say more often than not their evals were completed by someone who clearly didn't know my kids or was very rushed (with one exception I can think of).

— null

Came back more matured

My son had an excellent time at the camp. He came from Europe and met someextraordinary people. He improved his skills quite significantly and also his physical resistance. From the human aspect, he came back more matured and the first thing he said at the airport was he wanted to come back next year. Excellent result!

— null

Outstanding camp!

A wonderful experience, my children loved Nike soccer camp, one week turned into two! They both learned about their sport made new friends from all around the world, overall they enjoyed every part of camp. The staff the kids all GREAT! They are looking forward to returning next year. Outstanding camp!

— null

Skill improvement

This camp is great! I pushed myself and set the bar! My touch got better and I was able to work on my speed. Great experience too! I loved meeting all the different people.

— null

Make camp more affordable

I had 2 kids there for one week. I would love to see the price come down to be more affordable for either a 2 kids special price...or make it affordable to have them go for 2 weeks. They just love being there.

— null

New Soccer Skills and Friends

August 12, 2019: Michael enjoyed the friendships with the other campers. He really like his coaches. He was glad to be able to move up with higher skill level players. He enjoyed the soccer games.

— Maria C. Parent

League games and scrimmages

July 12, 2021: Matthew's favorite part of camp was the league games and scrimmages.

— Lisa F. Parent

New skills and new friends

July 12, 2021: I learned new skills and made new friends. I learned how to dribble, I learned how to control the ball with my toe, I learned the scissors.

— Nathaniel D. Camper

Loved the campers, staff and drills!

July 20, 2021: Alex loved the other campers, coaching staff and soccer drills. He said the best skill he learned was being able to control the ball when in the air. He's also a big fan of "Thunder."

— Carolyn S. Parent

Boosted his confidence

July 20, 2021: Great experience - when my son was not as challenged in the 11-12 group, they allowed him to play up with the older kids. This was just what he needed.....he gained some valuable experience and the change boosted his confidence. Camp well run and very professional.....we will attend again next year.

— Robert N. Parent

High level pf playing and encouraging coaches

July 26, 2021: She had so much fun over the last four days. She enjoyed the high level of playing and the coach's expectations. The coaches were very encouraging and helped Steph want to play more and become better. At the end of the week, Steph received the Coaches' Award, which was certainly another highlight!

— Carolyn J. Parent

Raved about the coaches

August 2, 2021: Savannah was one of the younger campers there, and as parents we could have prepared her for the work involved with a sports camp. She raved about the coaches, who were very kind to her and fun.

— Erin F. Parent

Liked everything about it

August 2, 2021: Oliver liked everything about the camp especially how nice both the staff and other campers interacted.

— Jonathan G. Parent

Great time

August 2, 2021: She seemed to have a great time, and couldn't beat the convenience. She said she'd love to go next year at Curry, especially if it's overnight!

— Jessica D. Parent

Informative and supportive coaches

July 12, 2021: Ava enjoyed this camp tremendously. She was able to reinforce her skills while discovering new training drills. The coaches were very informative and supportive. Instructions were delivered clearly and in a fun manner. Ava is looking forward to attending Nike Camp again next year.

— Nuray W. Parent

Great Coaching and Great Food

July 29, 2019: The professionalism of each coach and the detailed instructions. Also enjoyed meeting new kids. He also loved the food.

— Patti P. Parent

Loved Camp Will be back Next Year!

July 21, 2019: The girls loved it and we will definitely be back next year! The girls loved it and they learned a lot. I liked the fact that they actually 'played soccer and learned skills. They were worked and they had a blast! They want to stay over next year : )

— Allison A. Parent

null

Nike soccer camp is great, the coaches and campers are so welcoming and kind. I always have a blast in practice and out. I have been going for four years now and I and hoping to come every summer coming up! I Highlanders recommended this camp to everyone.

— null

Look forward to going back

This is the second year we have done the Nike Soccer Camps. The coaches are great and provide good competitive play. The Athletic Trainer is also fantastic at communicating and taking care of any injuries. In addition, the director of the camp was very involved in the daily activities. He made a point to personally seek me out as a parent to discuss future options for my son and his observations. My son is looking forward to going back next year and trying the overnight camp as well. We recommended this camp to two friends that joined this year and both were very happy with the program as well.

— null

Made new friends

I highly recommend this camp for players of all skill levels. The staff is great, I learned a lot, and made a lot of new friends from around the world.

— null

Overall great camp

The camp offers great instruction, good food, air condition dorms, and overall a great camp. Perfect amount of free time as well.

— null

Great experience

The accommodations and food were appealing to my child. The exposure to children from all over the world is a great experience.

— null
SECURE YOUR SPOT – CAMPS SELL OUT!
Last year over 650 Sports Camps sold out, leaving 7,000+ campers on the waitlist. Due to high demand, early registration for our first-come-first-serve camps is strongly recommended.
Camp Dates & Prices
This program has concluded for the season.
Please Join our Priority List to be notified when this program is available for registration.